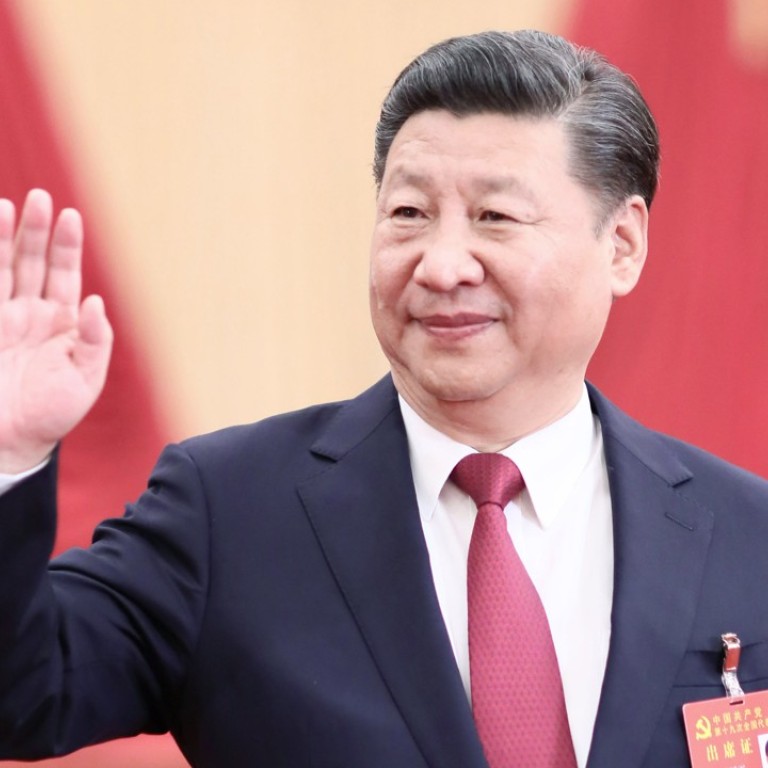 Revisions to Chinese constitution will be key task for top cadres at plenum
President Xi Jinping's political theory is to be added, source in Beijing confirms
A closed-door meeting of the Communist Party's most powerful cadres begins on Thursday to discuss revisions to the constitution that include the addition of President Xi Jinping's political theory.
It will be the second full meeting of around 400 party elites from the Central Committee following a major reshuffle at the party congress in October.
The second plenum normally sets the tone for the upcoming National People's Congress, when the new president, premier and other top cabinet figures will be formally named. This time, the two-day meeting will focus on the proposal to revise the constitution, according to a Politburo statement announcing the date of the meeting carried by Xinhua on Friday.
It is also being held a month earlier than usual, and it was unclear whether there would be a third plenum ahead of the NPC parliamentary session, which is usually held in March.
Next week's meeting will discuss making the first amendments to the constitution for 14 years, which will then be endorsed by the NPC.
"The fact the Central Committee has decided to hold a plenum to specifically discuss these revisions to the constitution shows that it does not see making amendments to the country's supreme law as a matter to be taken lightly," the statement said, without giving details of the revisions.

But a Beijing-based source familiar with the issue confirmed to the South China Morning Post that "Xi Jinping Thought" would be included in the preamble of the constitution.
The preamble states that the party is guided by Marxism and Leninism, Mao Zedong Thought, Deng Xiaoping Theory and the Three Represents – the latter three being the theoretical legacies of Mao, Deng and former president Jiang Zemin.
Xi's tongue-twisting contribution to Chinese political theory – Xi Jinping Thought on Socialism with Chinese Characteristics for a New Era – was enshrined in the party charter at the congress in October.
His interpretation of the "principal contradiction facing Chinese society" would also be added, along with some of his other ideas, according to the source.
But he dismissed speculation in Western media reports that the plenum might address the matter of Xi extending his term beyond 10 years.
The meeting would, however, include discussion of a revision that will pave the way for the new National Supervisory Commission to be established, the source said.
The all-encompassing anti-graft commission will have huge investigation power and is being set up under a national supervision law that is expected to be passed by the legislature at March's full meeting.
It will be the fifth time the Chinese constitution has been amended since it came into force in 1982. Previous revisions include the replacement of "planned economy" with "socialist market economy" to describe the country's economic system in 1993.
This article appeared in the South China Morning Post print edition as: Party elite to discuss the inclusion of Xi political theory in constitution