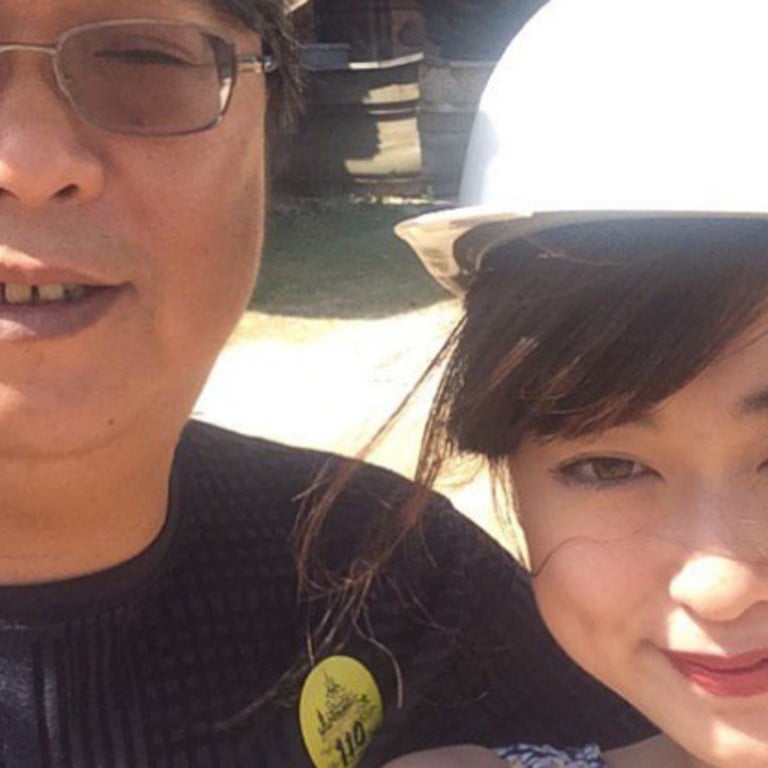 Chinese doctor told bookseller Gui Minhai to seek medical care abroad, daughter says
Angela Gui says her father has symptoms of form of motor neuron disease and he wants to go to Stockholm, where specialists are standing by, for treatment
Detained bookseller Gui Minhai had been advised by a Chinese doctor to seek medical treatment overseas before he was arrested at a train station near Beijing last weekend, his daughter revealed on Thursday.
Angela Gui said her father told her he had symptoms of amyotrophic lateral sclerosis (ALS) – a form of motor neuron disease that attacks the brain and spinal cord – after he was released from custody in October.
Gui Minhai is one of five booksellers whose disappearance two years ago caused an international storm. All of them were associated with Causeway Bay Books, which released titles critical of Beijing.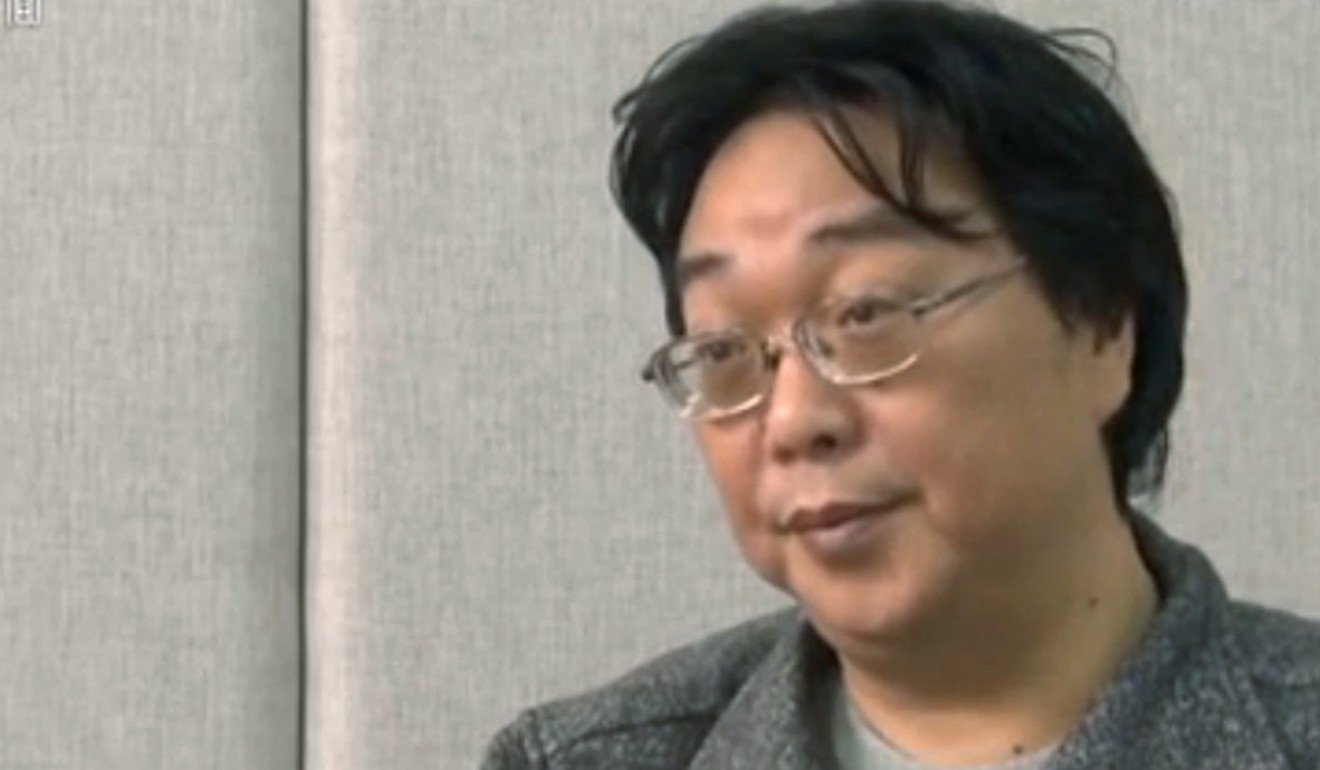 "I spoke to him several times a week [since October] and got to see him too [on Skype] before he was snatched for the second time [on Saturday]," Gui told the South China Morning Post by phone from the UK.
"He looked like and sounded like himself ... but he had developed some neurological symptoms that he did not have before he was taken in 2015," she added.
Gui Minhai was in Thailand when he disappeared for the first time, before resurfacing in custody in mainland China.
His daughter said he had been for a check-up at a hospital in Ningbo, Zhejiang since his release from detention in the city and was diagnosed with ALS, "the same illness that Stephen Hawking has", she said. 
"He couldn't control most of his fingers on his left hand as the muscles have started to atrophy, and his right hand started to go too," Angela Gui said. "There was even a strange sensation on his legs and he has struggled to balance at times when he walks."
The medical advice from the hospital was for him to get treatment overseas.
"The doctor that he saw said that it's probably best for him to seek medical care abroad as there are neurology departments that have more specialised knowledge of ALS. That was what he was hoping to do," she said, adding that a few doctors had been flown in from Beijing to examine him.
Gui said her father had been healthy, apart for having high blood pressure, before he was detained in 2015. Since then, he had lost weight and was missing a tooth, but Gui said her father had been reluctant to talk about his time in jail because he was being monitored.
"He wouldn't address it in very specific terms under surveillance but I got the impression that he must have been tortured," his daughter said.
She also revealed that specialists in Sweden were on standby waiting for the 53-year-old Ningbo native and Swedish citizen, who told his daughter that he wanted to return to Stockholm for treatment.
"I have been in coordination with the Swedish government and got in touch with the doctors and they are prepared to assist him as soon as he is able to come home," she said. 
The Chinese foreign ministry did not respond to an inquiry on Thursday as to whether it had received a request from Stockholm to treat Gui Minhai in Sweden.
Gui declined to comment on her father's journey to Beijing with two Swedish diplomats when he was arrested last Saturday, but told the Post she had been hoping to see her father in person in England. 
"I was hoping that he would be able to come home for my graduation [at the University of Warwick last week] and he wanted to as well but things didn't work out," she said.
According to a source, Gui Minhai signed a "guarantee letter" that he would stay within the city of Ningbo after he was released from custody in October. The source said Gui's arrest was a result of that agreement being breached, a claim the Post is unable to verify.
On Wednesday, Angela Gui had tweeted that "I've never spoken to this dude Woo Chih-wai. Didn't even know who he was until this morning. SCMP, latest purveyor of fake news?"
Woo is a former store manager of Causeway Bay Books.
"I want to send my apology to Mr Woo as I remember now I did talk to him," Gui said on Thursday. 
This article appeared in the South China Morning Post print edition as: Bookseller 'sought treatment overseas'