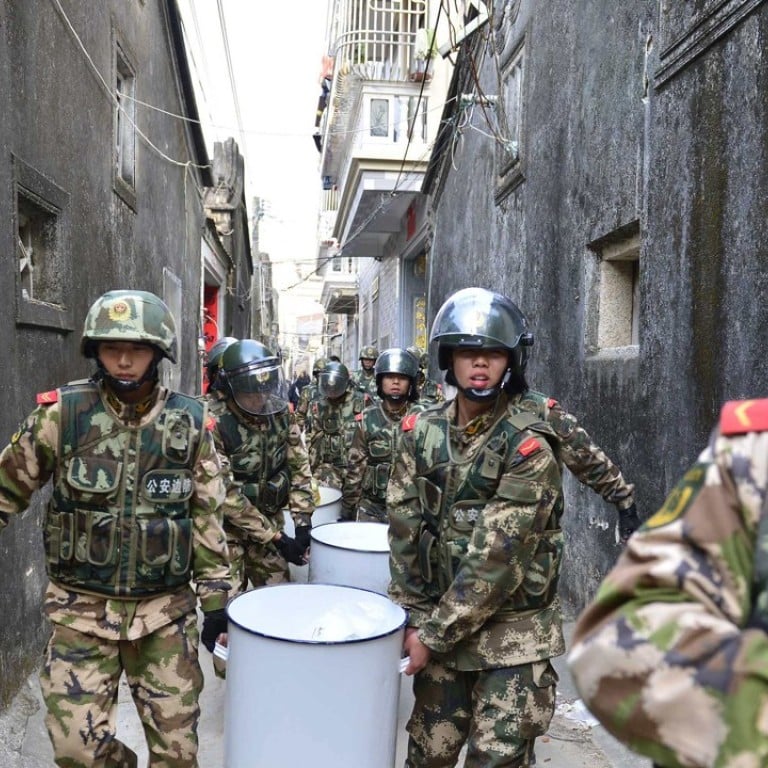 Xi Jinping puts China's mafia in cross hairs, but fears of judicial abuse remain
Beijing has launched a massive campaign to round up triads and the officials who collude with them. But similar campaigns in the past have notoriously run roughshod over citizen's rights 
Beijing has kick-started an unprecedented nationwide anti-mafia sweep to counter widespread corruption at the grass-roots level, deemed by top leaders as posing existential threats to Communist Party rule.
State media said the campaign, launched by President Xi Jinping personally and involving nearly 30 top party and government organs, was aimed at shoring up the legitimacy of the Communist Party and resuscitating eroded public confidence in the leadership.
Rampant corruption, particularly at county and village levels, has long plagued Xi's ambitious goal of lifting all the country's citizens above the poverty line by 2020.
In a closed-door meeting of the Central Commission for Discipline Inspection, the party's top graft watchdog, two weeks ago, Xi issued a stark warning over collusion between triads and officials, especially the protectors of mafia-style organisations, which he said had threatened the party's rule. 
Pundits said the crusade was expected to result in a temporary drop in the levels of serious crime and a number of corruption cases involving lower-level officials. 
Such sweeping criminal campaigns have been unleashed in China before. In Chongqing, the now-disgraced party chief of the southwest metropolis, Bo Xilai, launched a broad and controversial sweep against organised crime. While it earned him national prominence, it was also seen by some critics as overstepping the legal rights of the accused and an excuse for Bo to lock up or sideline enemies, both in business and politics.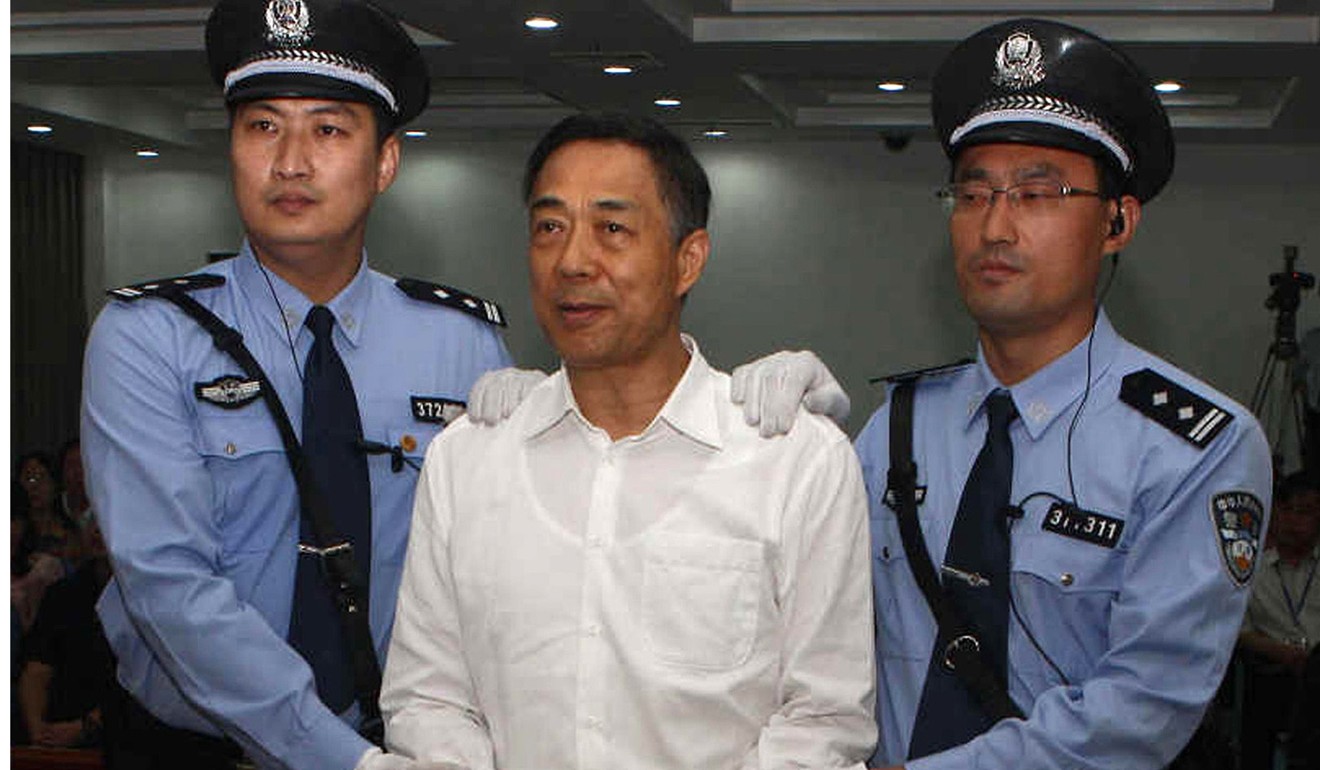 A joint statement by the party's Central Committee and the State Council said the anti-triad battle would help Beijing's existing anti-graft campaign to "smash flies", referring to lower-level government officials. 
"The national battle to eradicate triads and evils will be pivotal in securing the stability of the country, deciding whether the people are for or against [the party and the government] and in consolidating grass-roots political power," it said.
The statement said no use of coercion and torture would be permitted and all cases should withstand scrutiny with ironclad evidence. 
A source with knowledge of the campaign said Xi attached great importance to the push, which took aim at middle and lower-level cadres. "It's not just a usual campaign; it's been deemed as a fight that the party must win," he said.
Guo Shengkun, secretary of the Central Political and Legal Affairs Commission, said at a meeting on Tuesday that the main targets of the campaign were criminal activities involving pornography, gambling, illicit drugs, pyramid sales, abduction and human-trafficking. 
Guo was quoted by Xinhua as saying that the breeding ground for local mafia and evil forces would have to be stamped out as they had become a protective umbrella for grass-roots corruption. 
Xinhua said the campaign was essential to address emerging organised crime, which exploited legal loopholes and lax government controls by using legally registered companies and entities as a front and infiltrating the logistics and transport sectors. Companies that are offering loans at extortionate rates of interest will also be targeted.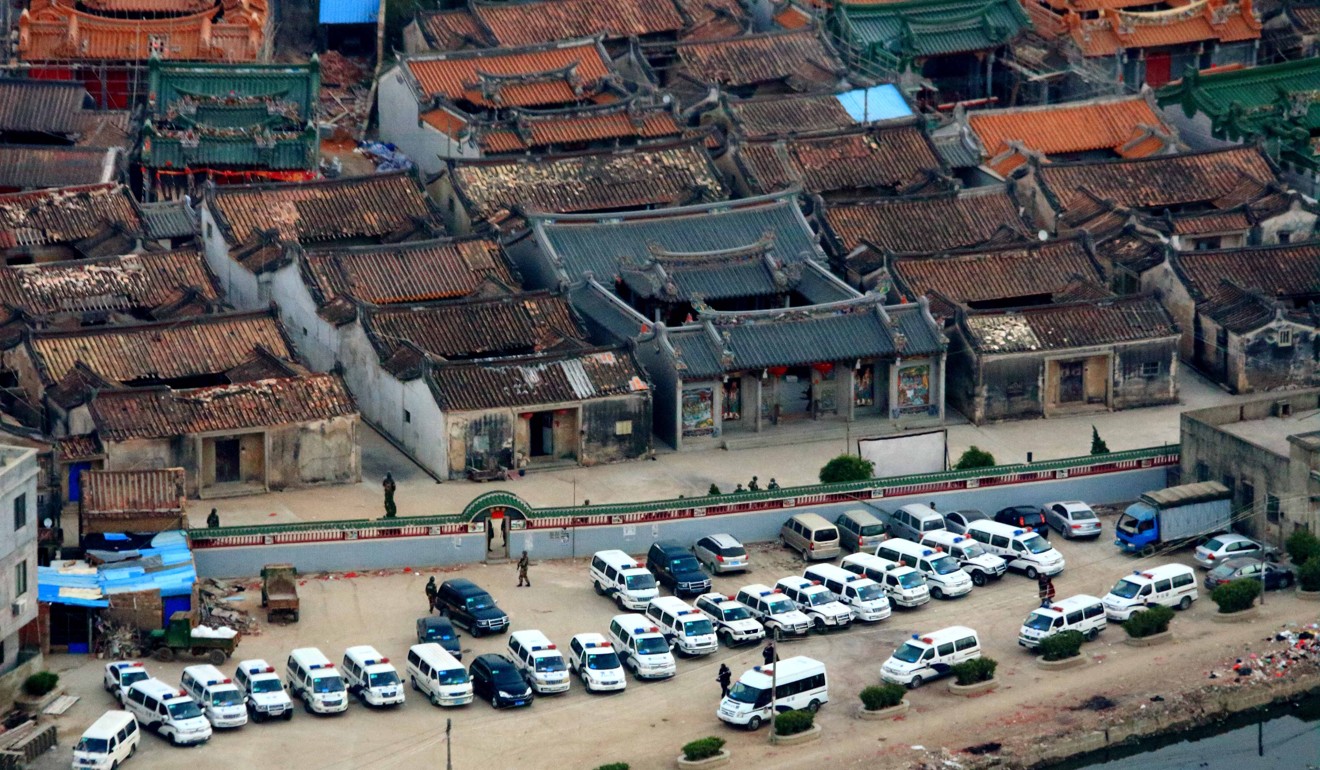 People's Daily, the party's mouthpiece, said the national anti-triad campaign actually began in January last year when the Supreme People's Procuratorate issued an order to crack down on village-level triads and corruption, especially in the vast rural areas. In Guangxi province alone, more than 1,200 people were prosecuted last year for involvement in triads and local mafia, state media has reported. 
Gu Su, a Nanjing-based political scientist, said the National Supervisory Commission, a super graft watchdog to be formally introduced at the National People's Congress annual session in March, would also play a key role in the sweep.
"The campaign is clearly politically designed to further consolidate Xi's power and the party's absolute control at all levels," he said.
Most experts said it remained to be seen whether Xi's campaign could achieve long-term success in curtailing triad-related crime and securing the grass-roots support for the party's rule as Beijing anticipated, given China's lack of judicial independence and public oversight. 
Steve Tsang, director of the SOAS China Institute in London, said such a political campaign would inevitably weaken the rule of law.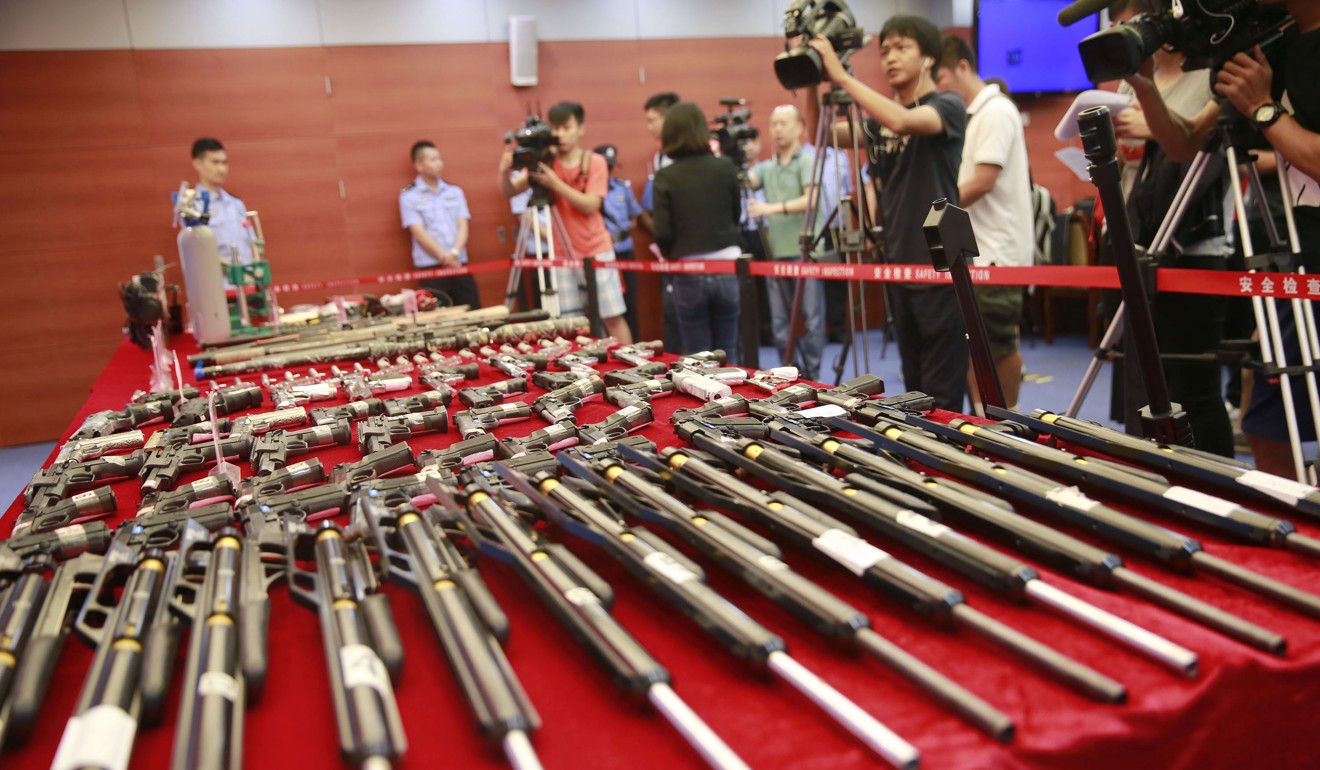 "Xi is different from Bo but is also a devoted Leninist. It should not be surprising that their approaches to anti-triad [efforts] would share a lot of commonalities. If any designated group, in this case the triads, is being targeted, the law enforcement agencies will seek to meet the target. If this means pushing aside legal niceties, it usually happens in a system where there are no checks and balances or a requirement to hold law enforcement officers to the letter of the law," he said.
He Weifang, a law professor at Peking University, said the jargon language contained in the statement announcing the campaign showed it was merely another periodical anti-crime drive. 
"Such ruthless political campaigns, including Bo's anti-mafia crusade, have dealt devastating blows to the country's legal system like cancer and they wreck havoc on many innocent people and their families without an independent judiciary and media supervision," he said. 
However, Li Zhuang, a Chongqing lawyer who was jailed for more than two years after defending suspected mafia bosses rounded up by Bo, said Xi's campaign was different. The previous one was largely used by the disgraced leader to purge his political opponents and illegally accumulate wealth and power for his personal gains. Bo is serving a life sentence for corruption and other abuses of power. 
Additional reporting by Choi Chi-yuk