Taiwan
Get more with myNEWS
A personalised news feed of stories that matter to you
Learn more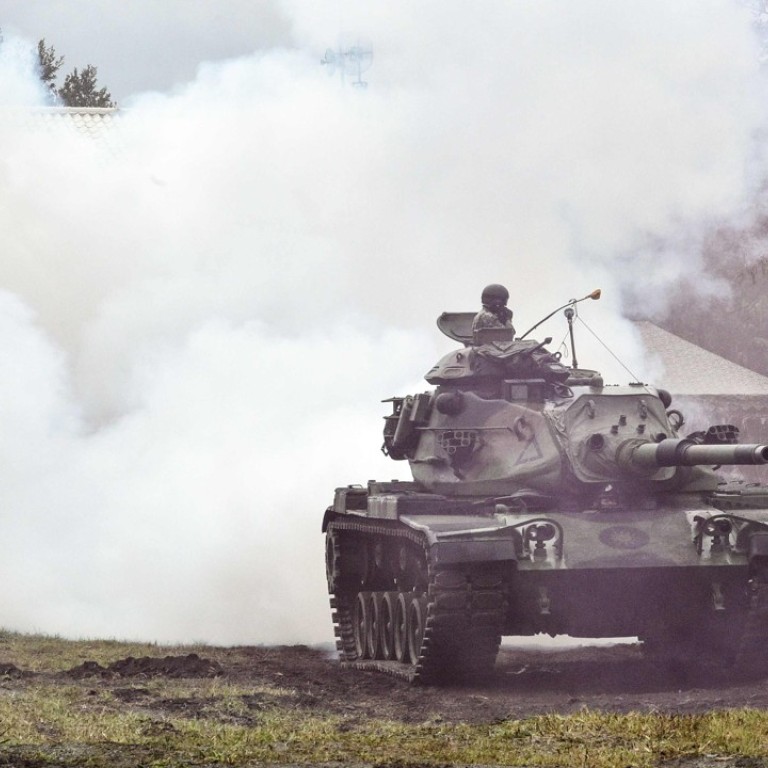 Taiwan mounts live-fire drills to test defences against invasion
Annual exercise held as row over cross-strait holiday flights and air routes adds to tensions between Taipei and Beijing
Taiwanese troops staged live-fire exercises simulating an invasions of the island on Tuesday, as mainland China steps up pressure on Taiwanese President Tsai Ing-wen and a row over airline routes escalates.
The military sent reconnaissance aircraft to monitor simulated incoming ships, followed by tanks firing rounds during an "enemy landing" at the port of Hualien in eastern Taiwan.
Attack helicopters released flares and F-16 fighter jets launched assaults, backing up an on-the-ground battle against the incoming troops.
While not specifying that the drill simulated an invasion by mainland China, the authorities said the exercise was to "show determination to safeguard peace in the Taiwan Strait and national security".
The Taiwan Strait separates the island from mainland China.
The drill comes after Tsai warned last month about what she called Beijing's "military expansion" – the increase of mainland air and naval drills around the island since she came to power in May 2016 – and amid a new row over flight routes in the strait.
Beijing sees the self-ruled island as part of its territory, to be reunified at some point, and by force, if necessary.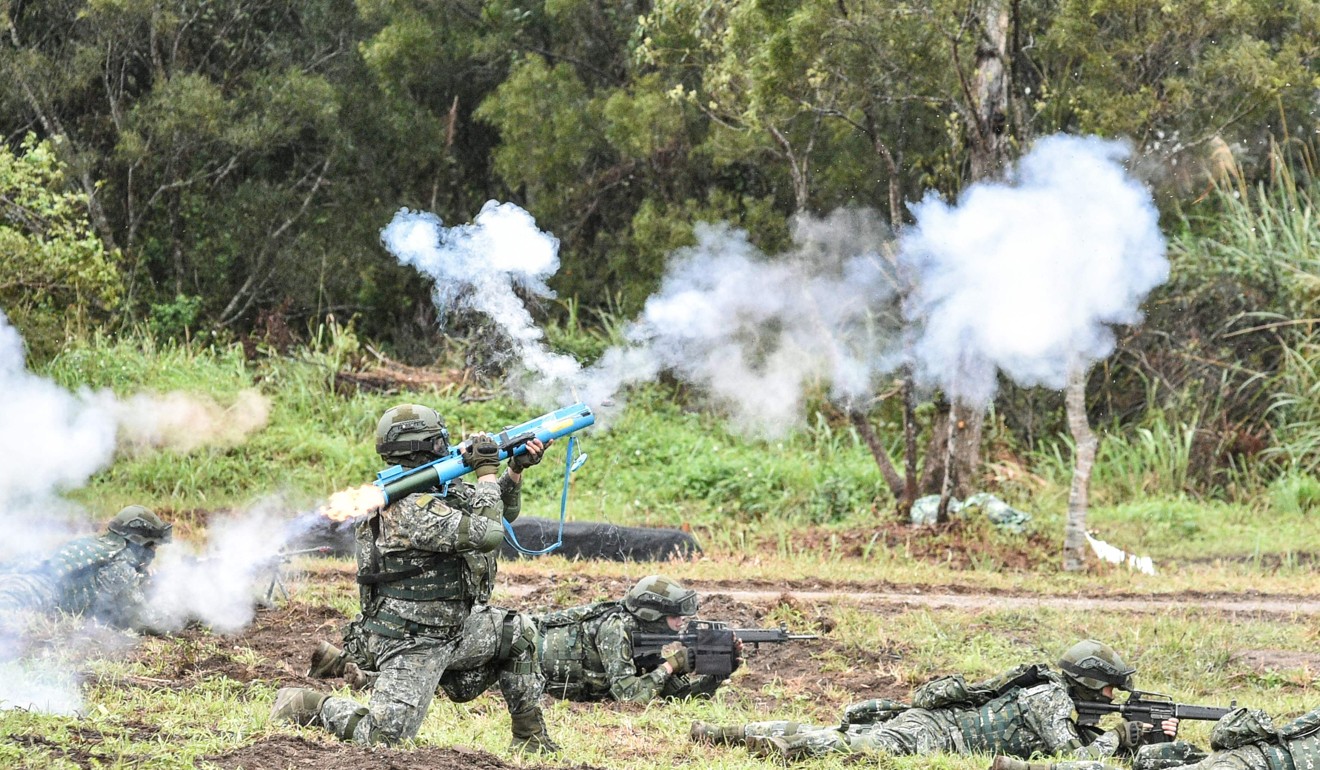 Cross-strait relations have turned frosty since the inauguration of Tsai, who refuses to acknowledge that self-ruled, democratic Taiwan is part of "one China".
The drill takes place annually before the Lunar New Year holiday – which is in mid-February this year – as a way to boost public confidence in Taiwan's defences.
"Our combat readiness has no holiday," Lieutenant General Huang Kai-sen said.
"In order for our citizens to feel safe during the Lunar New Year, we are standing by and on guard 24 hours a day."
Tensions have been growing this month since Beijing started new flight routes in the strait without consulting Taiwan.
Taipei slammed the move as reckless and said it could threatened the island's security.
It has retaliated by blocking nearly 200 flights between Taiwan and the mainland by mainland airlines during the Lunar New Year period.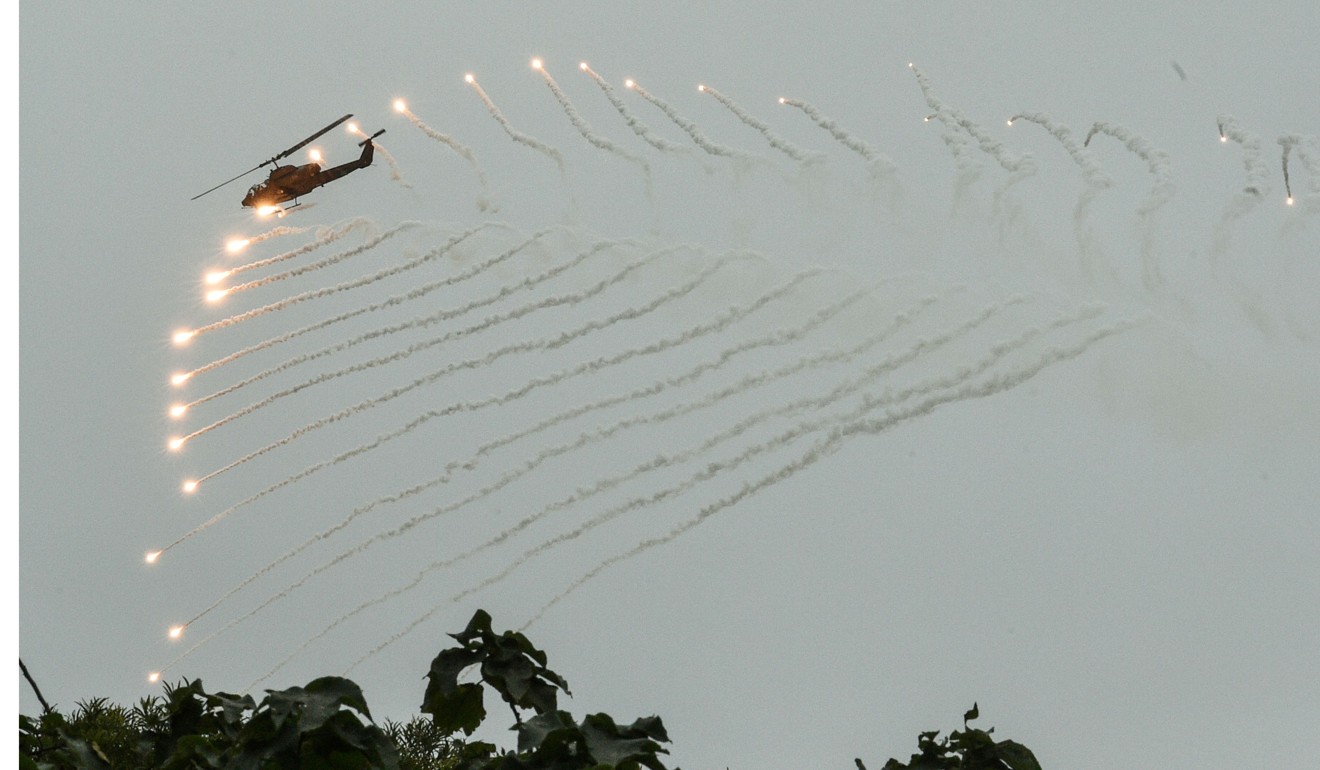 Beijing also sent its sole operational aircraft carrier, the Liaoning, through the Taiwan Strait twice this month.
While the mainland's defence ministry urged Taiwanese not to worry as there was nothing unusual, the act is still seen as a show of strength by Beijing.
This article appeared in the South China Morning Post print edition as: Taiwan holds live-fire drills as tensions with mainland mount