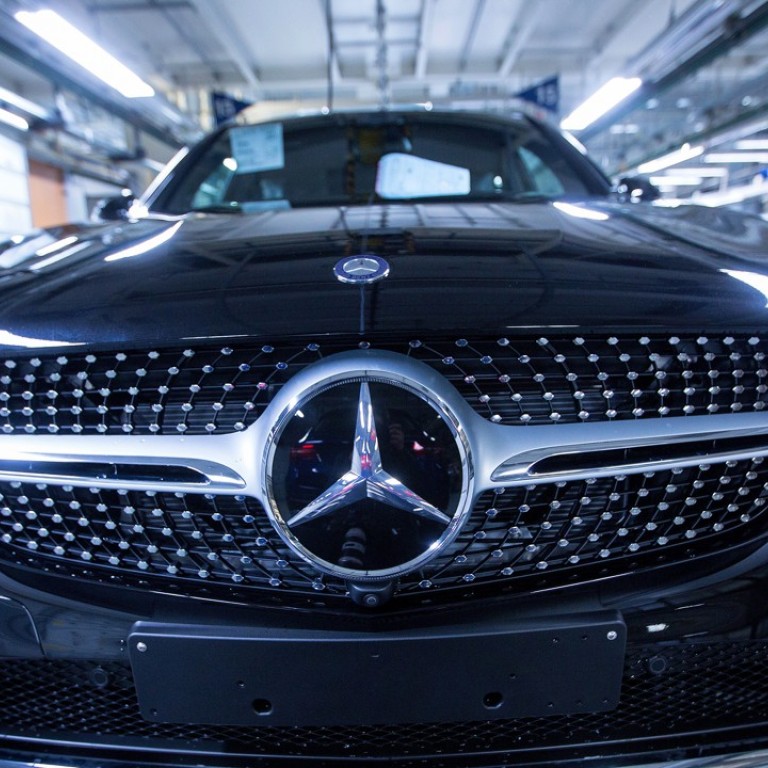 Mercedes-Benz deletes Dalai Lama quote from Instagram feed, apologises to Chinese consumers
German carmaker says it cut the post immediately, as foreign brands grow warier of fallout from political missteps
Mercedes-Benz apologised to Chinese consumers on Tuesday for an Instagram post showing one of its luxury cars along with a quote from exiled Tibetan spiritual leader Dalai Lama, whom Beijing considers a dangerous separatist.
In a statement on its official Weibo, the German carmaker said it had deleted the post immediately, and offered its sincerest apology to Chinese people, in a sign that foreign brands are growing warier of the reputational damage that missteps on touchy political issues can bring.
In a "MondayMotivation" hashtagged post on Instagram, Mercedes showed one of its white cars on a beach along with a quote attributed to the Dalai Lama: "Look at the situations from all angles, and you will become more open."
The post soon drew criticism from eagled-eyed Chinese netizens. The Dalai Lama fled into exile in India in 1959 after a failed uprising against Chinese rule, though the Nobel Peace Prize winning monk says he simply seeks genuine autonomy for his Himalayan homeland.
"We will promptly take steps to deepen our understanding of Chinese culture and values, our international staff included, to help standardise our actions to ensure this sort of issue doesn't happen again," the company said in the statement.
Foreign brands in China are trying to court Chinese shoppers who have growing purchasing power, but consumers and regulators are increasingly willing to challenge brands over actions that go against what Beijing deems appropriate.
Last month, firms including Delta Air Lines and Spanish apparel maker Zara were reprimanded by authorities for listing Taiwan and Tibet as countries on their websites. China claims sovereignty over both areas.
Marriott International had its website in China shut down by regulators after it caused a similar uproar, inviting boycotts from Chinese consumers.
China is the biggest overseas market for many international brands and the government is pivoting to a new economic growth model that is driven more by consumption rather than manufacturing and investment.
This article appeared in the South China Morning Post print edition as: Mercedes apologises for quoting Dalai Lama