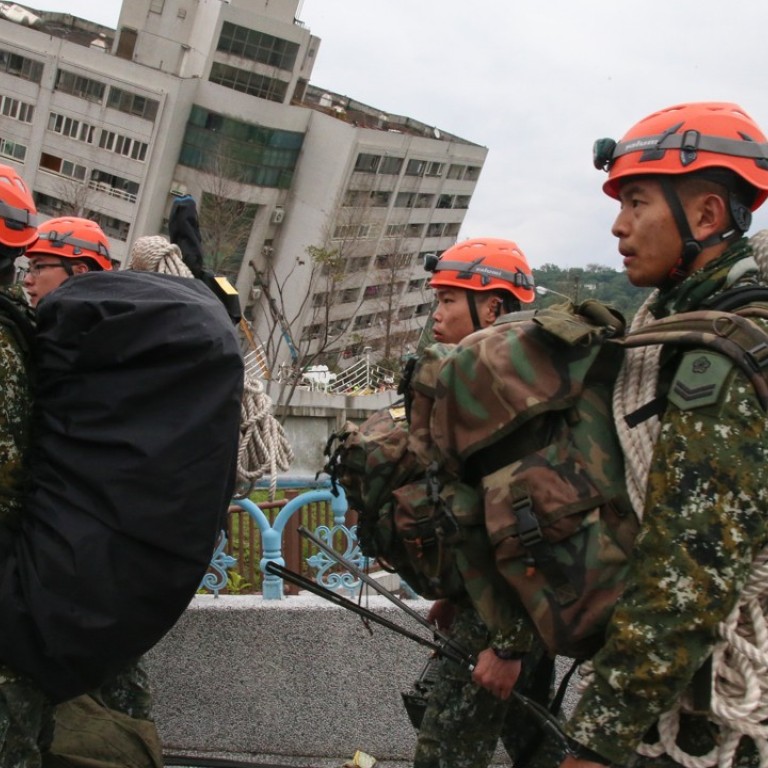 Taiwan quake toll at 17 as rescuers call off search for victims
Excavators brought in to recover bodies of last two victims
Rescuers on Sunday ended their search of a Taiwan building partially toppled by a magnitude 6.4 earthquake as the last trapped pair were presumed dead, bringing the final death toll to 17.
Thousands of emergency workers had combed through rubble at the foot of the 12-storey Yun Men Tsui Ti apartment block since the quake struck the eastern county of Hualien late on Tuesday.
It was left leaning at around a 50-degree angle by the quake, complicating rescue efforts due to fears of an imminent collapse.
Hualien county chief Fu Kun-chi said the last two victims were pinned under heavy pillars that could not be removed without risking a total collapse of the building, and the rescue was called off with the consent of their relatives.
Excavators began digging through the building from the top later on Sunday to try to recover the bodies, he added.
"Seventeen people were unfortunately killed in the earthquake ... I believe their relatives will receive proper assistance," Premier William Lai said while paying his respects to victims in Hualien on Sunday.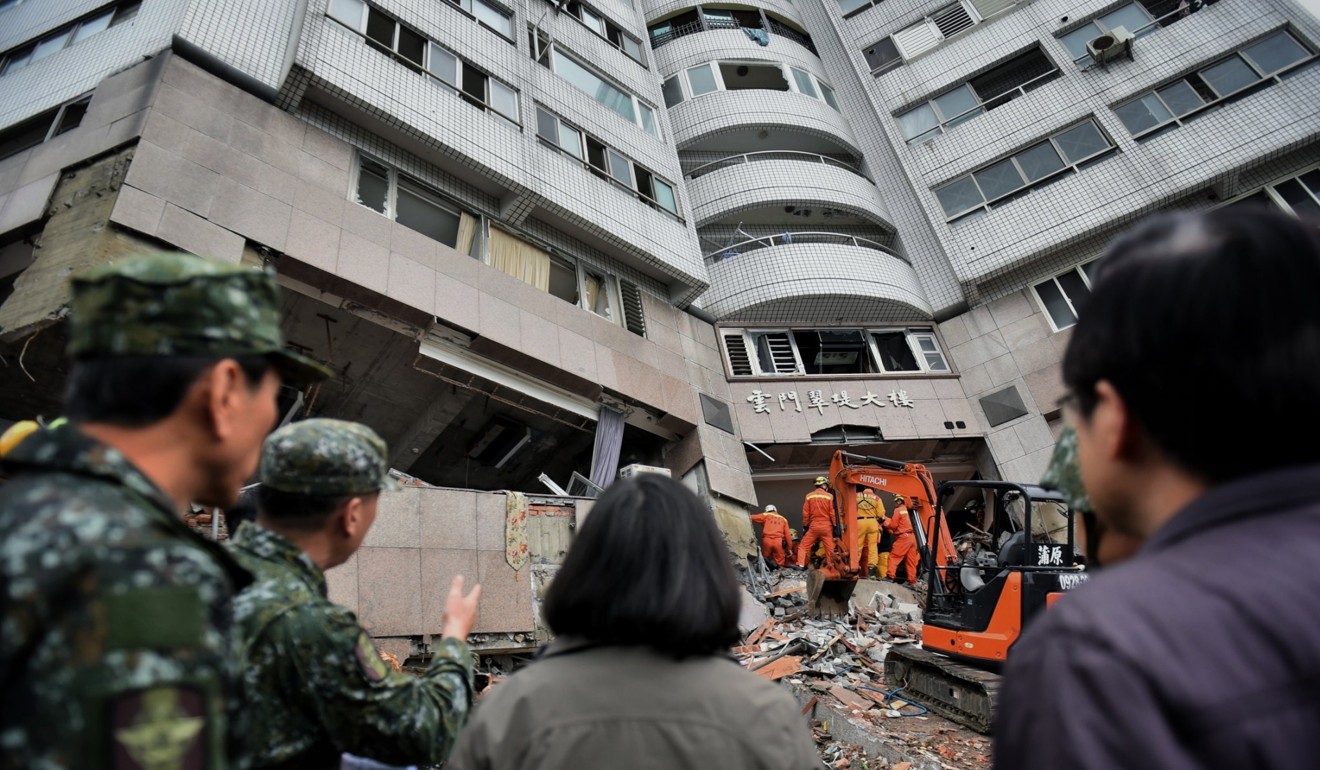 The last pair are believed to be members of a family from Beijing who arrived in Taiwan on Monday, authorities said.
The search and rescue operations were discontinued after the body of one of the two people who remained missing was found early on Sunday.
The body was found at 4am in the rubble, Central News Agency reported.
Rescue workers said they were unable to recover the body because it was lodged under heavy concrete pillars and beams.
The bodies of three other members of the family including a boy aged 12 were recovered on Saturday.
They were staying in a second-floor room at a hotel in the Yun Men Tsui Ti building when the quake struck.
Fourteen of the 17 people who were killed perished in the building.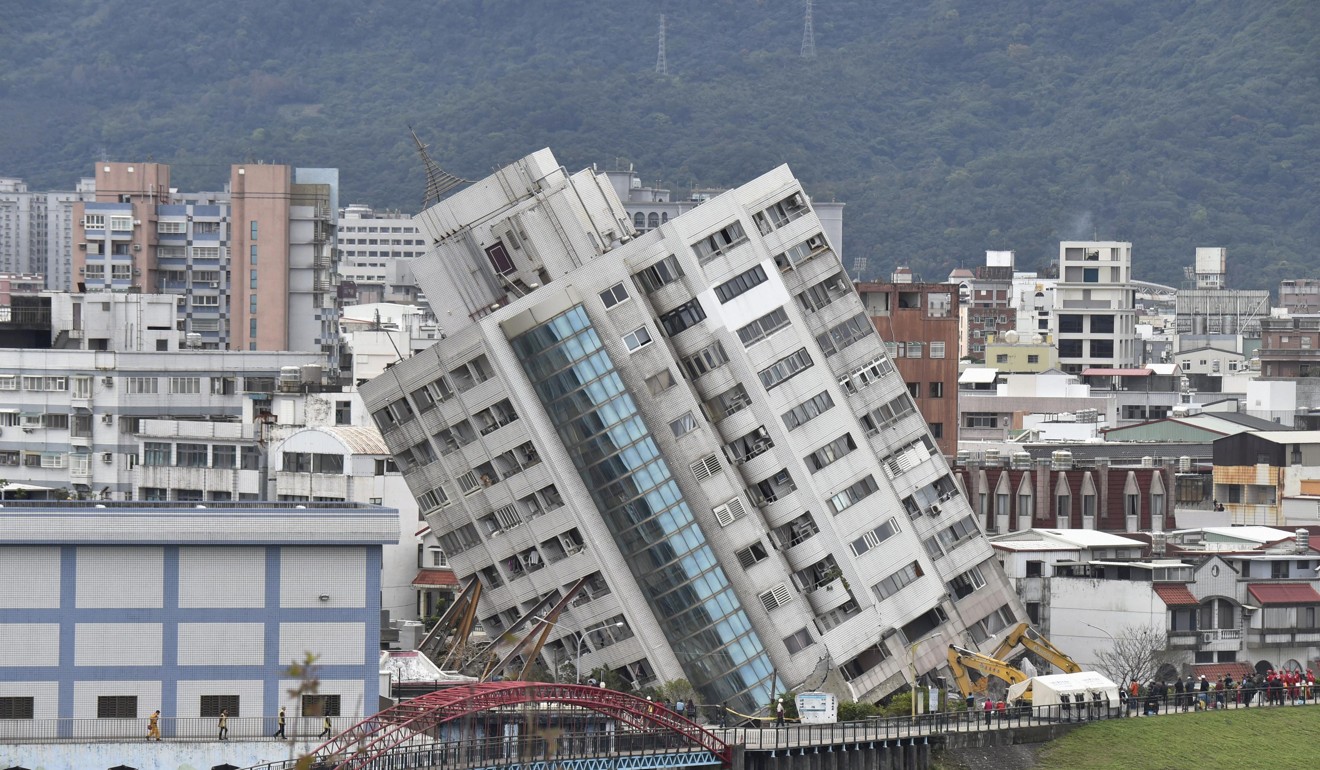 Three partially collapsed buildings in Hualien are being demolished, including the local landmark Marshal Hotel where one employee was killed.
Fu said on Sunday domestic and overseas donations made to Hualien county government in the wake of the earthquake had reached NT$595 million (US$20.29 million), Taiwan's Central News Agency reported. But Fu added the government estimated the total cost for resettling the homeless and reconstruction would reach NT$2 billion, and would seek more financial help from Taipei.
Hualien, on Taiwan's picturesque east coast, is one of the most popular tourist destinations in the quake-prone island.
Taiwan's worst tremor in recent decades was a magnitude 7.6 quake in September 1999 that killed around 2,400 people.
That earthquake ushered in stricter building codes but many of Taiwan's older buildings remain perilously vulnerable to even moderate tremors.
This article appeared in the South China Morning Post print edition as: Search for quake victims ends with final toll of 17 dead