Trade
Get more with myNEWS
A personalised news feed of stories that matter to you
Learn more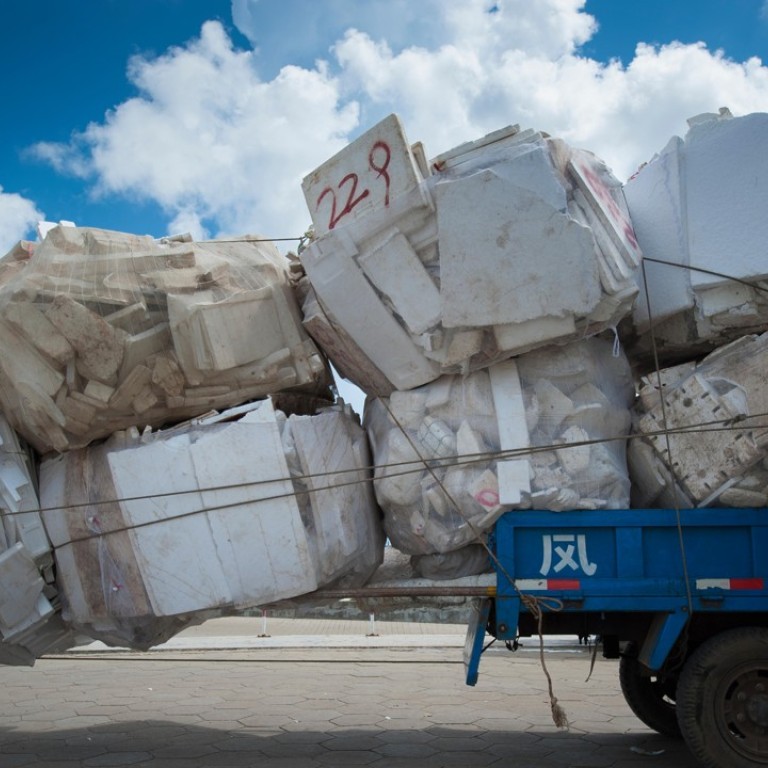 China ramps up trade tiff over 'dumping' of US chemical
Initial ruling in Chinese investigation calls for importers to pay 'anti-dumping' deposits for shipments of styrene, used to make foam packaging
Trade tensions between the world's two biggest economies continued to simmer as Beijing took aim at imports of a key chemical from the United States, the latest move in a growing stand-off between the pair.
China's Ministry of Commerce announced on Tuesday it had found dumping of styrene imports from the US, Taiwan and South Korea in an initial ruling of an ongoing trade investigation into the chemical.
Dumping, or selling goods at unfairly low prices abroad, can undercut domestic markets at the expense of local industries.
"Mainland China's styrene industry has suffered substantial harm," China's commerce ministry said in a statement, adding that dumping was the cause of this harm.
The initial ruling called for importers to place anti-dumping deposits of 5 per cent to 10.7 per cent with China's customs administration.
Those deposits will be applied to tariffs if the commerce ministry decides to levy duties in a final ruling.
Styrene is the building block of many plastics, used to make foam packaging and many disposable plastics.
Last year, China imported 3.2 million tonnes of the chemical from the US worth more than US$4 billion.
The measures come a month after the Trump administration launched new tariffs on Chinese-made solar panels and washing machines.
Those tariffs followed a raft of new trade cases against China during Trump's first year in office, which have rattled Beijing.
Last week, China expressed concern over the ramping up of trade investigations by the US.
Analysts say Beijing is signalling it will take action in a tit-for-tat trade war.
Last week it launched an anti-dumping investigation into sorghum imports from the US, worth almost US$1 billion last year.
That was a sliver of the US$14 billion in US soybean imports, which a Chinese commerce ministry spokesman also hinted could be in Beijing's cross hairs.
Soybeans are America's biggest export to China.
The Trump administration has put levelling the trade playing field near the top of its agenda for Sino-US relations.
But in Trump's first year as president the trade deficit swelled to a record high of US$375.2 billion by the US's counting.
This article appeared in the South China Morning Post print edition as: Beijing chemical goods ruling fuels tiff with US