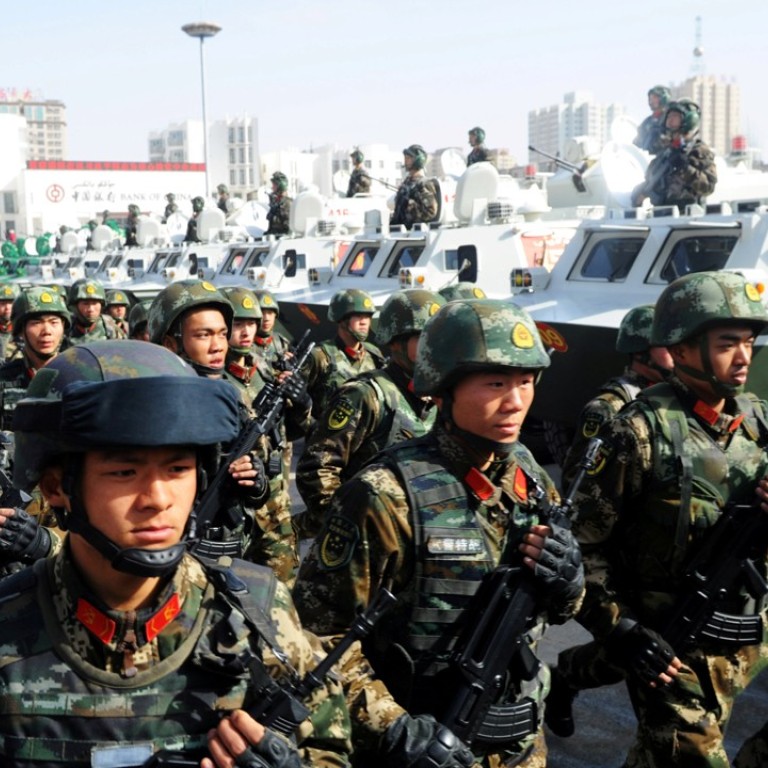 Xinjiang 'separatists' and Tibet's 'Dalai cliques' – targets in China's latest organised crime crackdown
Some provincial and municipal authorities include normally 'non-triad' offences in their plans to roll out the campaign
"Dalai surrogates" in Tibet and Xinjiang "separatists" are among the groups of people targeted by regional governments in China's latest national crackdown on "organised crime".
The authorities in the autonomous regions issued notices identifying the targets after a closed-door meeting of the Communist Party's anti-graft watchdog in Beijing last month.
The meeting marked the start of the national campaign and featured a warning from President Xi Jinping about collusion between triads and officials, especially the protectors of "mafia-style organisations", which he said had threatened the party's rule.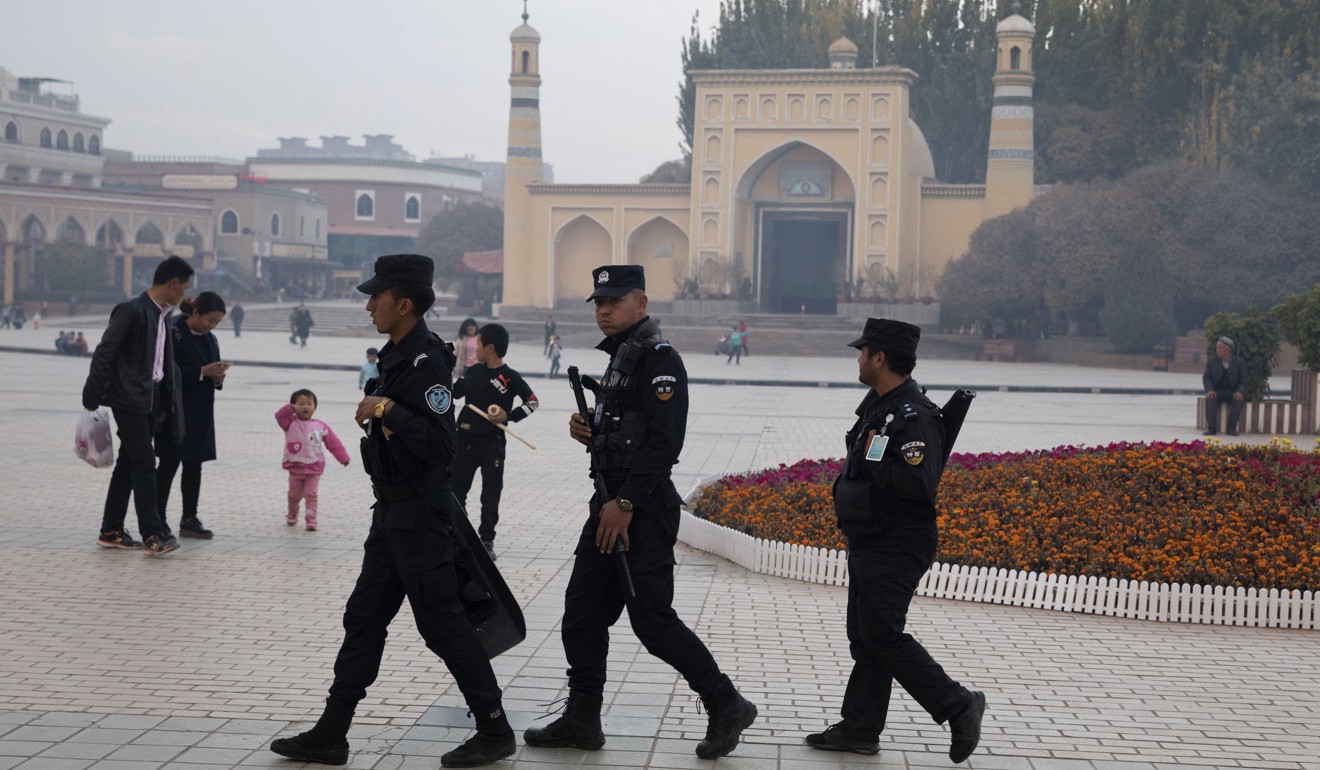 Provincial and regional governments followed up the meeting with sessions of their own to determine how they would carry out the campaign.
In a televised meeting on January 29, Xinjiang authorities said "separatist" forces would be one of the main targets in its "zero-tolerance" crackdown on organised crime.
"The sharpest blade should target the triad forces the public hates most, especially the crimes of the three forces," state-run Xinjiang Daily citied officials at the meeting as saying.
The "three forces" refer to separatism, terrorism and extremism, which Beijing blames for driving a series of violent attacks in the region.
Overseas rights groups say Beijing's ethnic and religious policies are the cause of greater violence in the region.
More than a week later, authorities in Tibet announced their own targets, saying they would pursue "triads" who promoted "the middle way", a reference to the Dalai Lama's call for greater autonomy without independence for the region.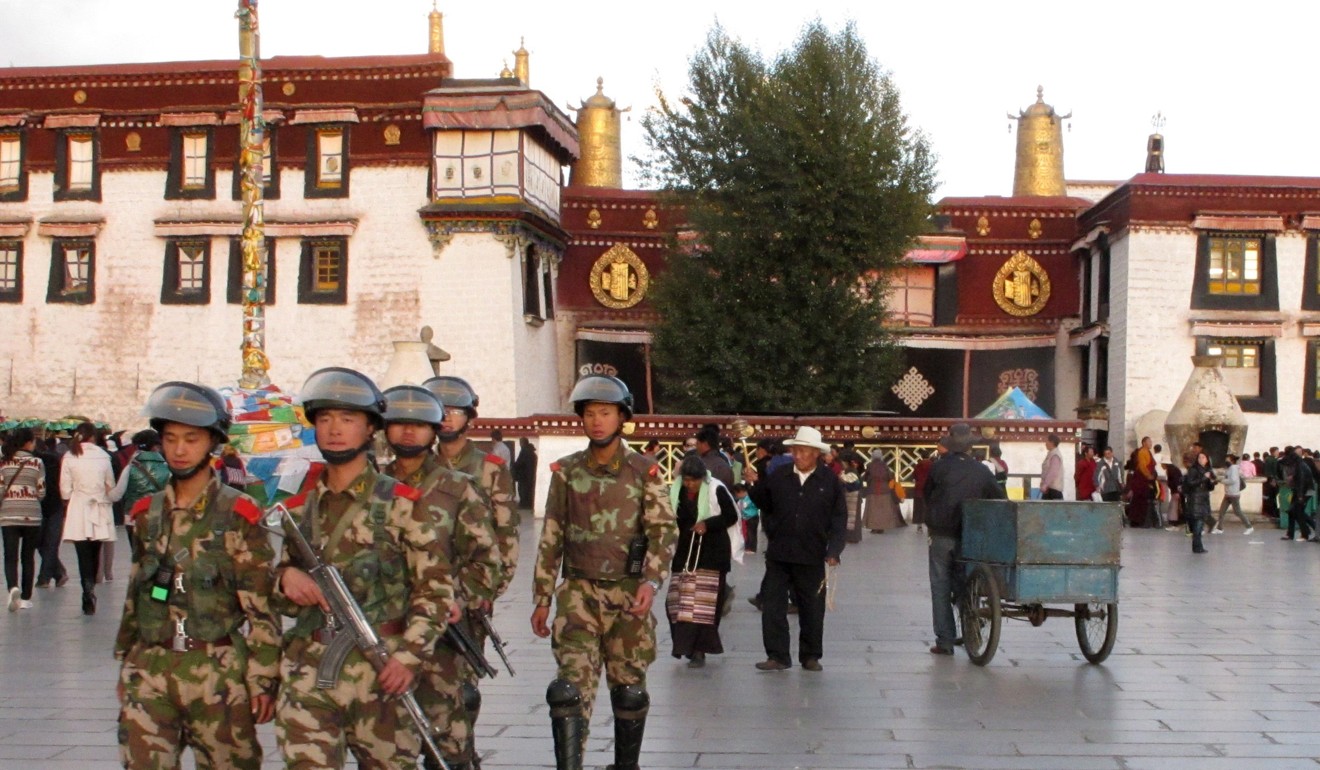 It also vowed to go after "Dalai surrogates" who operated under the banner of culture and environmental protection, and others who called for the "protection of the mother tongue", an apparent reference to rights groups concerned about the loss of the Tibetan language and culture under Beijing's rule.
In other parts of the country petitioners were singled out for attention. The provinces of Henan and Shandong and the Hebei city of Tangshan said "inciting petitions" would be considered an act of organised crime.
Shandong also set a quota for prosecutors at the county and district level, ordering them to mount at least one prosecution against an organised crime group or a syndicate, or fail their annual reviews.
China is no stranger to nationwide drives against organised crime – similar campaigns were staged across the country in 1983, 1996, 2001 and 2010.
In Chongqing in 2009, now-disgraced party boss Bo Xilai detained nearly 5,000 people and seized more than 3 billion yuan (US$473 million) in assets in his 10-month attempt to crush local gangs.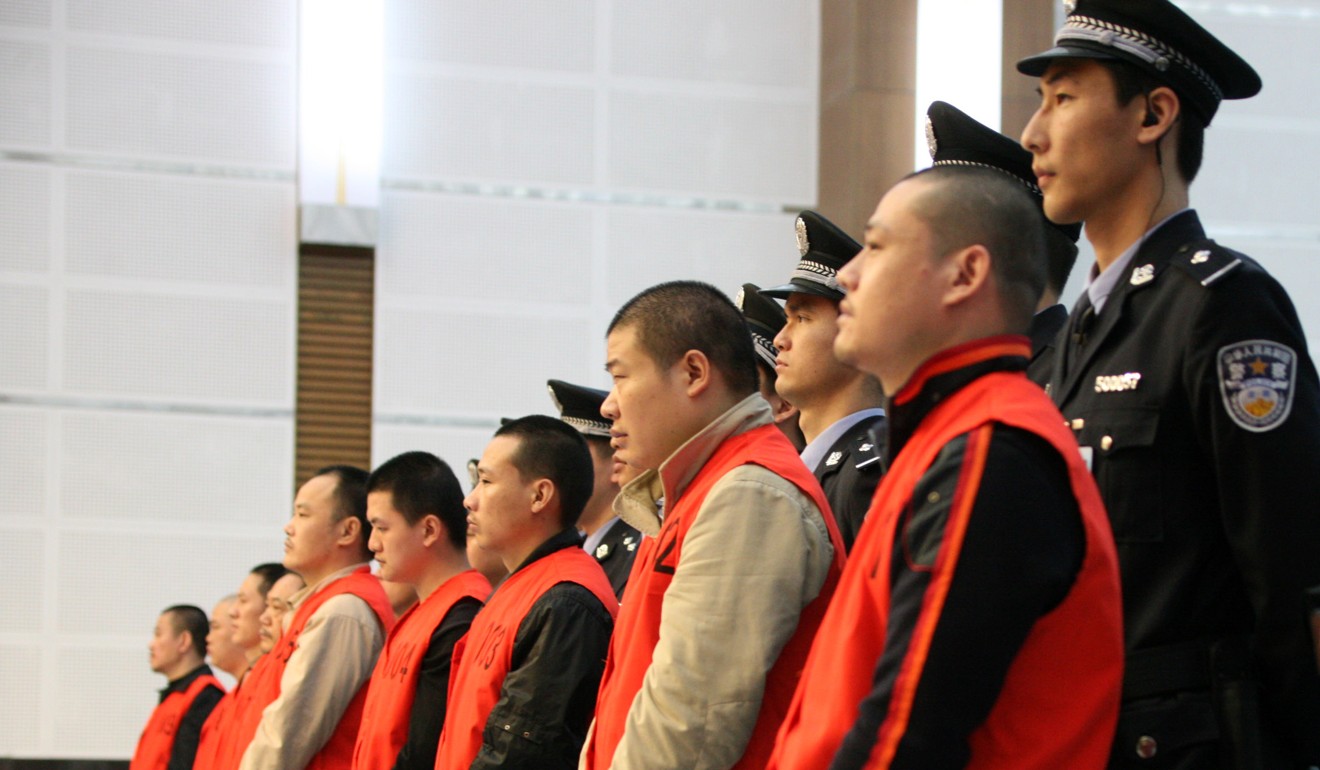 The crackdown was later severely criticised, with cases of forced confessions and evidence that Bo was using the campaign to target political rivals.
This time, less than a month into the campaign, the arrests have started to stack up.
In all, at least six provinces have reported more than 1,000 arrests under the campaign, according to People's Daily. And more than 9,000 suspects have been rounded up around the country.
Yang Xuelin, a seasoned criminal lawyer who defended people caught up in the Chongqing campaign, said the campaign was worrying because the number of arrests was high and information about them low.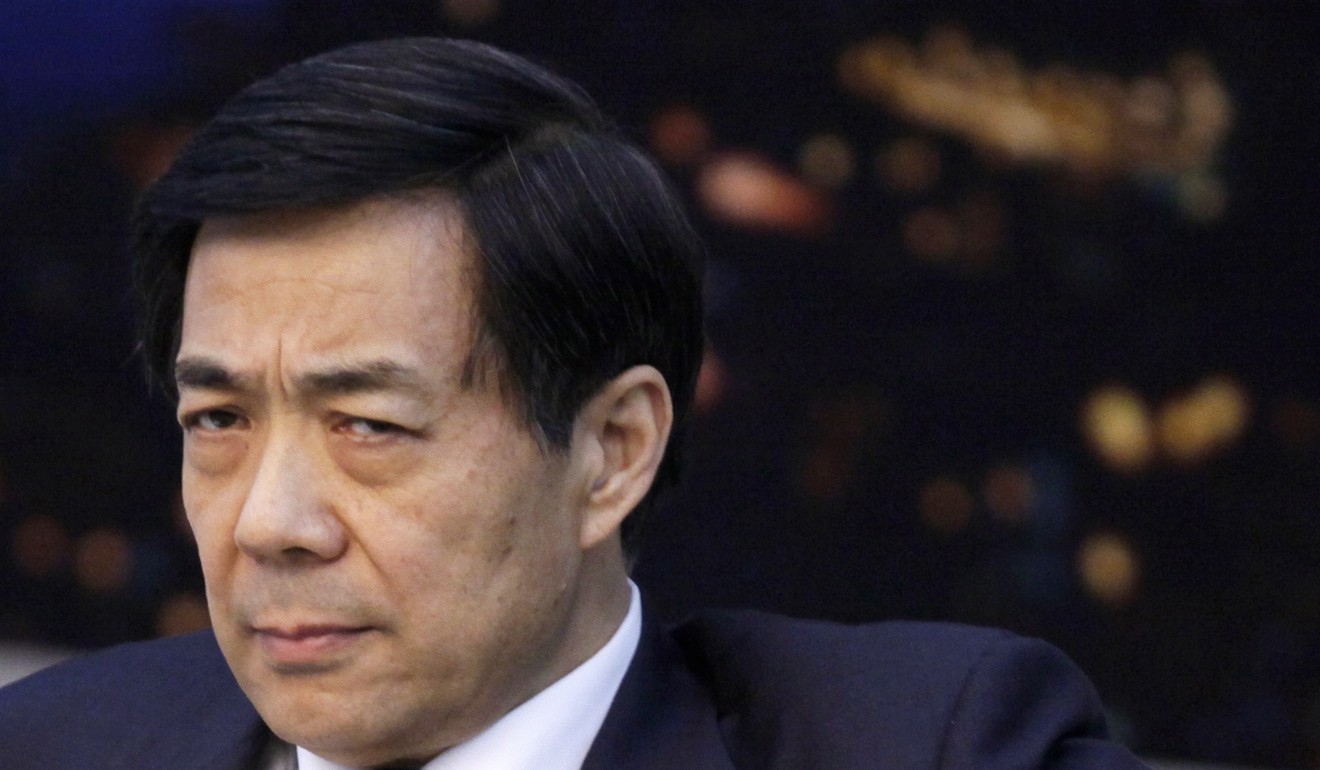 "I don't know what exactly those people are accused of, but my experience tells me that in such campaigns the authorities tend to throw minor offences or non-triad crimes into the category of 'organised crime'," Yang said.
"We've learned enough mistakes from such crackdowns on organised crime. I hope law enforcement will follow the law this time.
Tong Zhiwei, a professor at East China University of Political Science and Law, said it was a worrying trend that some local authorities, like Shandong, had set quotas.
"It's a disturbing sign that these local law enforcement authorities are setting targets, and even seem to be competing over their totals. These are very unusual signs," Tong said.
This article appeared in the South China Morning Post print edition as: 'Dalai surrogates' among those set to feel heat in latest national crackdown