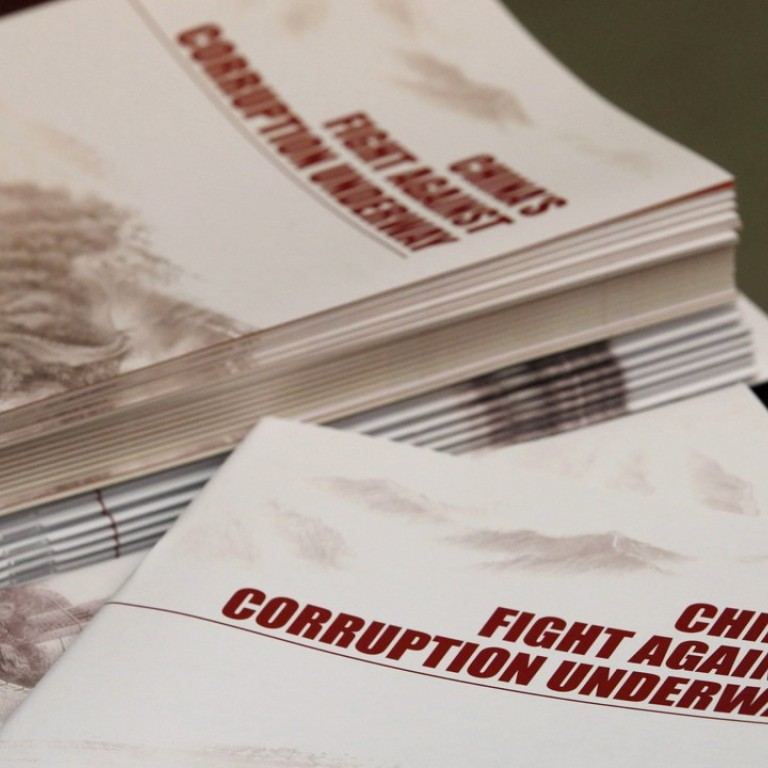 China's new super graft-buster will outrank courts and prosecutors
Communist Party reveals anti-corruption agency's status under proposed changes to constitution
China's new super anti-graft body will be a state agency on a par with the cabinet and outranking both the courts and the prosecutor's office, according to a proposed change to the constitution released on Sunday.
The new agency – a merger of the Communist Party's anti-graft watchdog and government departments against corruption – will have the power to investigate and discipline not just cadres but other civil service staff, according to earlier draft laws.
But the announcement on Sunday of the party's proposed constitutional revisions reveals for the first time the status of the new agency – the National Supervisory Commission.
Supervisory agencies at all levels will be listed along with the country's administrative, judicial and procuratorial bodies – all of which are appointed by the people's congresses to which they are responsible and by which they are supervised, according to the document released by the party's Central Committee.
Throughout the revisions concerning the new agency, the graft-buster is placed after the State Council, or the cabinet, and the Central Military Commission, but before the courts and the procuratorates.
A new section is to be added to the third chapter of the constitution about the commission titled "The Structure of the State".
The National People's Congress, China's legislature, will nominate the director to head the super anti-graft agency and supervise its operation, and they will be limited to two consecutive terms under the proposal.
The supervisory commission system has been piloted at the provincial level since last year. Xinhua reported separately on Sunday that China has already established supervisory commissions in all counties and provinces.
The national supervision law, released in draft form in November, will govern the operation of the new agency and is also expected to be submitted to the national legislature for passage at the annual parliamentary session starting on March 5.
All supervisory commissions will be accountable to the next level up and the local legislature, according to the proposal. They will independently exercise their supervisory powers and not be subject to interference by any administrative body, public organisation or individual.
They will also be expected to coordinate with judicial and procuratorial agencies and law enforcement departments and keep checks on each other.
The document did not go into detail about the controversial detention powers of the new agency outlined in the draft law.