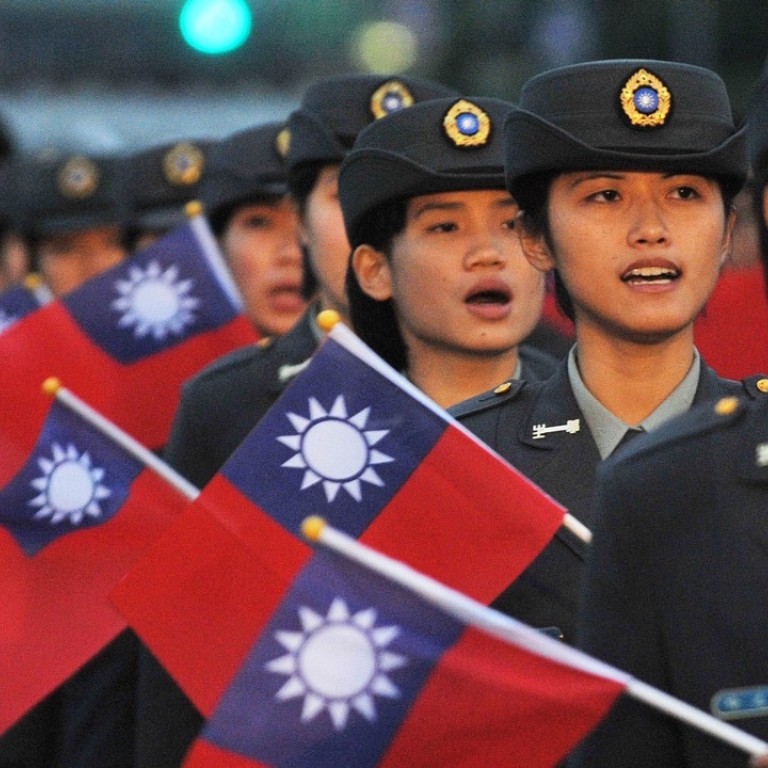 Taipei faces a tougher Beijing if Xi Jinping stays in power, analysts warn
With no restriction on his term in office, Chinese president will have stronger sense of 'mission to bring Taiwan back to the mainland fold'
Taiwan will likely come under more pressure from Beijing over its cross-strait unification agenda once changes to the constitution are made to allow President Xi Jinping to stay in power indefinitely, analysts warned on Tuesday.
While Xi might not push forward the agenda in the short term as he tackles domestic and international issues, analysts said Taiwan should prepare for Beijing to get tougher on unification.
"Once Xi makes a breakthrough in the collective leadership system built by his predecessors, it will mean there is strong internal support for a more powerful leadership," said Chao Chien-min, dean of the college of social sciences at Chinese Culture University in Taipei.
China announced on Sunday that the ruling Communist Party wants to revise the constitution to end the two-term limits on the president and vice-president, which would allow Xi to stay in office for longer than 10 years.
"This will also give Xi a stronger mandate for his policy towards Taiwan," Chao said, adding that any hope of a policy shift brought about by leadership change on the mainland was just wishful thinking.
Beijing considers Taiwan a wayward province that will be subject to eventual unification, by force if necessary, and has suspended talks and exchanges with Taipei since Tsai Ing-wen of the independence-leaning Democratic Progressive Party became president in 2016 and refused to accept the one-China principle.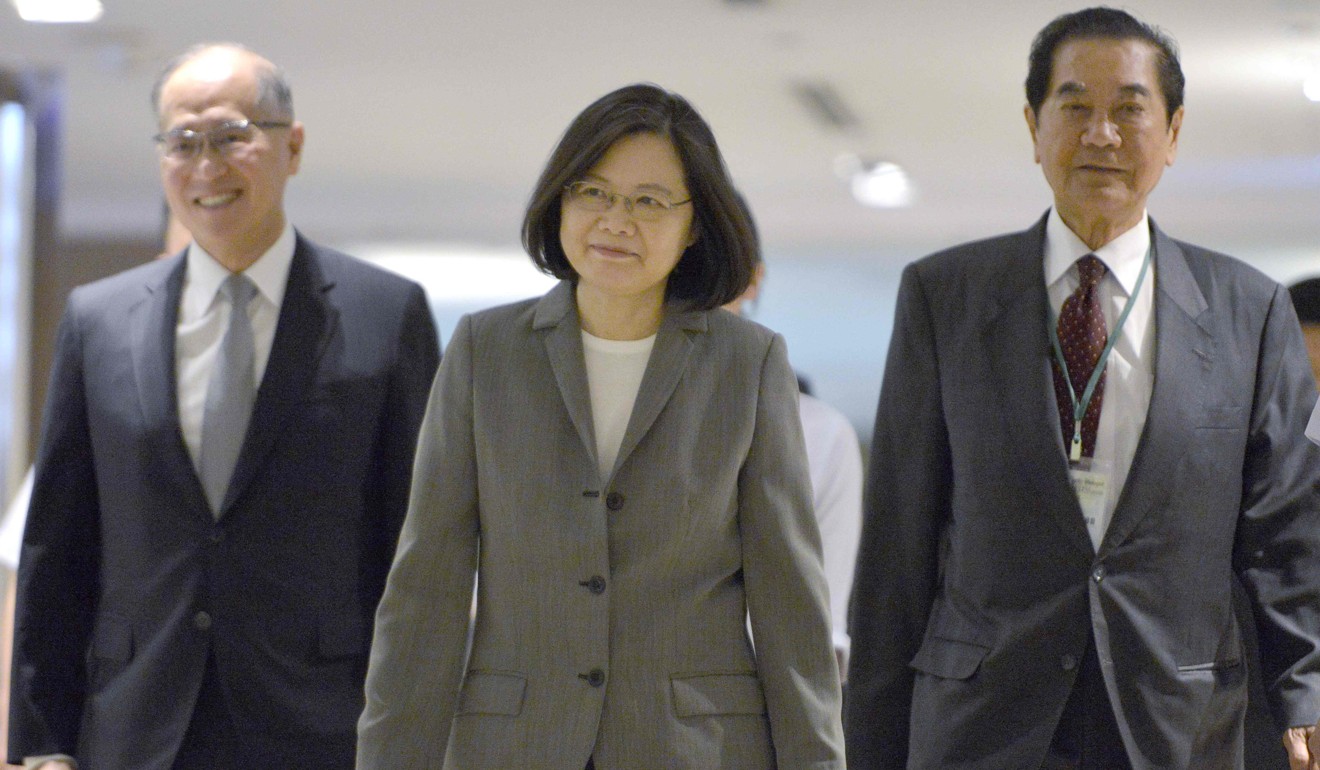 Chang Wu-ueh, a professor at the Graduate Institute of China Studies at Tamkang University in Taipei, said the move to scrap the limit so early in Xi's second term reflected his intention to remain in the job for at least another decade.
"In the next 10 years, Taiwan will face a new era during which all power and political ideology will come under one person," Chang said. "It's very unlikely Xi will want to maintain the status quo in terms of cross-strait policy, given that he has time and again called for unification in order to achieve the national renaissance ambition."
Without restrictions on his presidential term, Xi could "start to think about how to push for the cross-strait unification agenda as part of his 'national mission', and that will make for a tougher situation for Taiwan", according to Alexander Huang Chieh-cheng, an international relations professor at Tamkang University.
Xi has already said the Taiwan issue would not be left unresolved indefinitely, and that China aimed to achieve its "socialist modernisation" goal by 2035, suggesting unification could be on the agenda sooner rather than later.
"If he's given a longer term, he will have an even stronger sense of this mission to bring Taiwan back to the mainland fold," said Zhu Songling, a professor at the Institute of Taiwan Studies at Beijing Union University.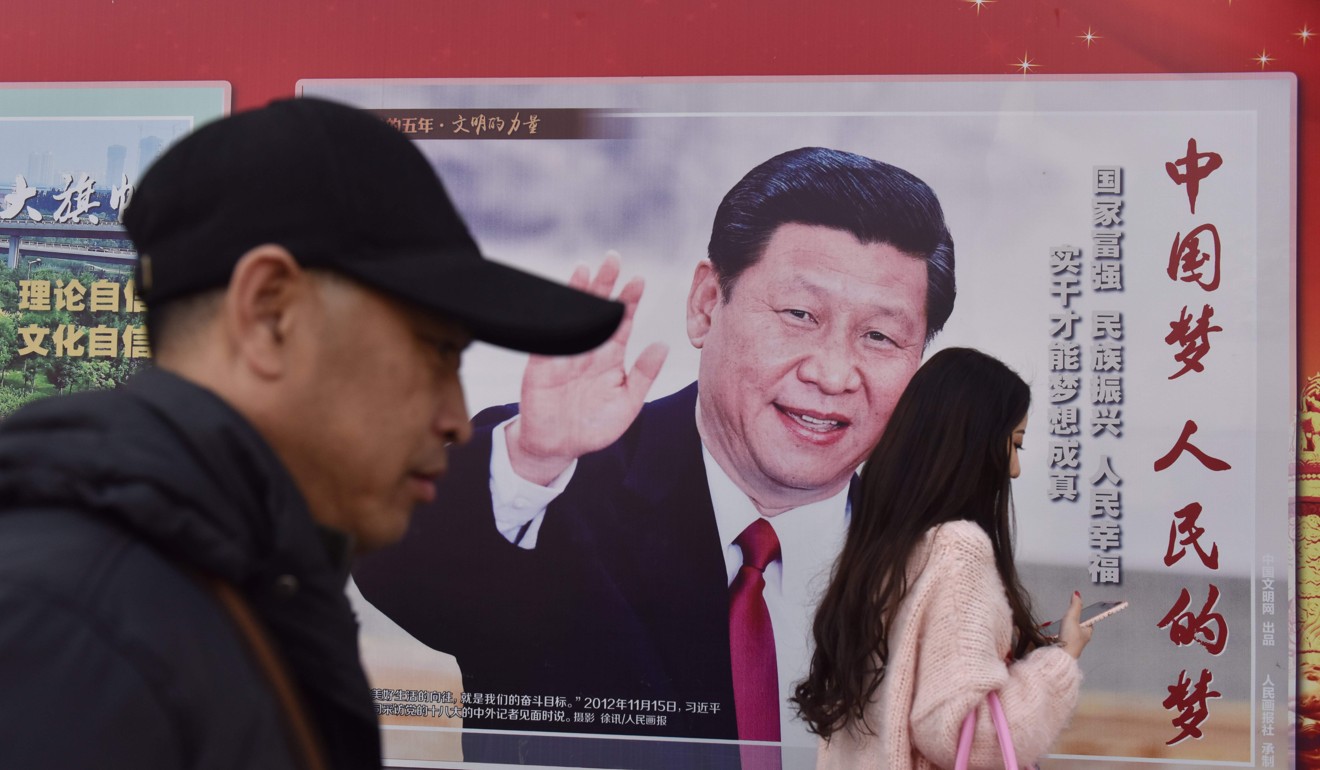 Beijing has also stepped up military exercises focusing on Taiwan recently, sending fighter jets close to the self-ruled island. But analysts said Xi was unlikely to resort to military action to bring about unification.
"The unification timetable will be somewhere between 2021, the 100th anniversary of the establishment of the Chinese Communist Party, and 2049, the 100th anniversary of the establishment of the People's Republic of China," said Lee Chih-horng, who teaches cross-strait relations at Nanyang Technological University in Singapore.
But he said that as long as Tsai refrained from declaring independence, Xi would not send in forces to retake Taiwan. Lee added that Beijing was expected to continue reaching out to younger Taiwanese, inviting them to visit the mainland for cultural, education and other activities and offering economic sweeteners to those willing to engage with the mainland.
This article appeared in the South China Morning Post print edition as: Taipei 'could face tougher beijing'