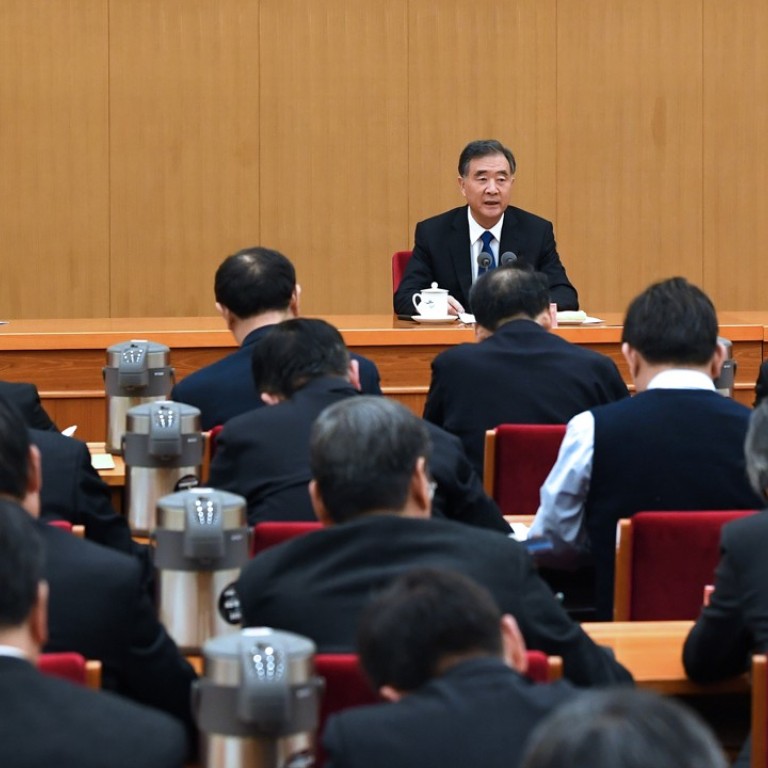 Why new team in Beijing is set to ramp up pressure on Taiwan
US attitude a key focus of veteran diplomats on mainland's Taiwan policy team
A new team in Beijing is expected to use its wealth of diplomatic experience to further constrict Taiwan's international manoeuvring space, with the aim of coercing the island's independence-leaning government into acknowledging a key cross-strait agreement known as the 1992 consensus.
Coupled with Beijing's existing military and economic "salami-slicing" tactics, which have included conducting more drills near the island and courting Taipei's diplomatic allies, cross-strait relations experts said the new Taiwan policy team would be more focused on dealing with major countries like the United States to put more pressure on the self-ruled island, which Beijing views as a breakaway province.
China's ruling Communist Party early this week approved an extensive government restructuring plan that will go to the national legislature for endorsement during its annual meeting that begins on Monday. While it is not immediately clear how the shake-up will affect the various bodies involved in Taiwan policies – including Beijing's top agency for handling cross-strait issues, the State Council's Taiwan Affairs Office – former UN ambassador Liu Jieyi is expected to play a key role.
Liu has been an outspoken critic of the West and once blamed Washington, London and Paris for the turmoil in Syria, calling their criticisms of the Syrian government "very irresponsible and absurd".
Other prominent figures in charge of Taiwan affairs will include the deputy leader of the Central Leading Group for Taiwan Affairs, Communist Party Politburo Standing Committee member Wang Yang, United Front Work Department head You Quan, who spent five years as party secretary of Fujian province on the western side of the Taiwan Strait, and Dai Bingguo, the chairman of the National Society of Taiwan Studies, who was the country's top diplomat when he served as a state councillor for five years under then president Hu Jintao.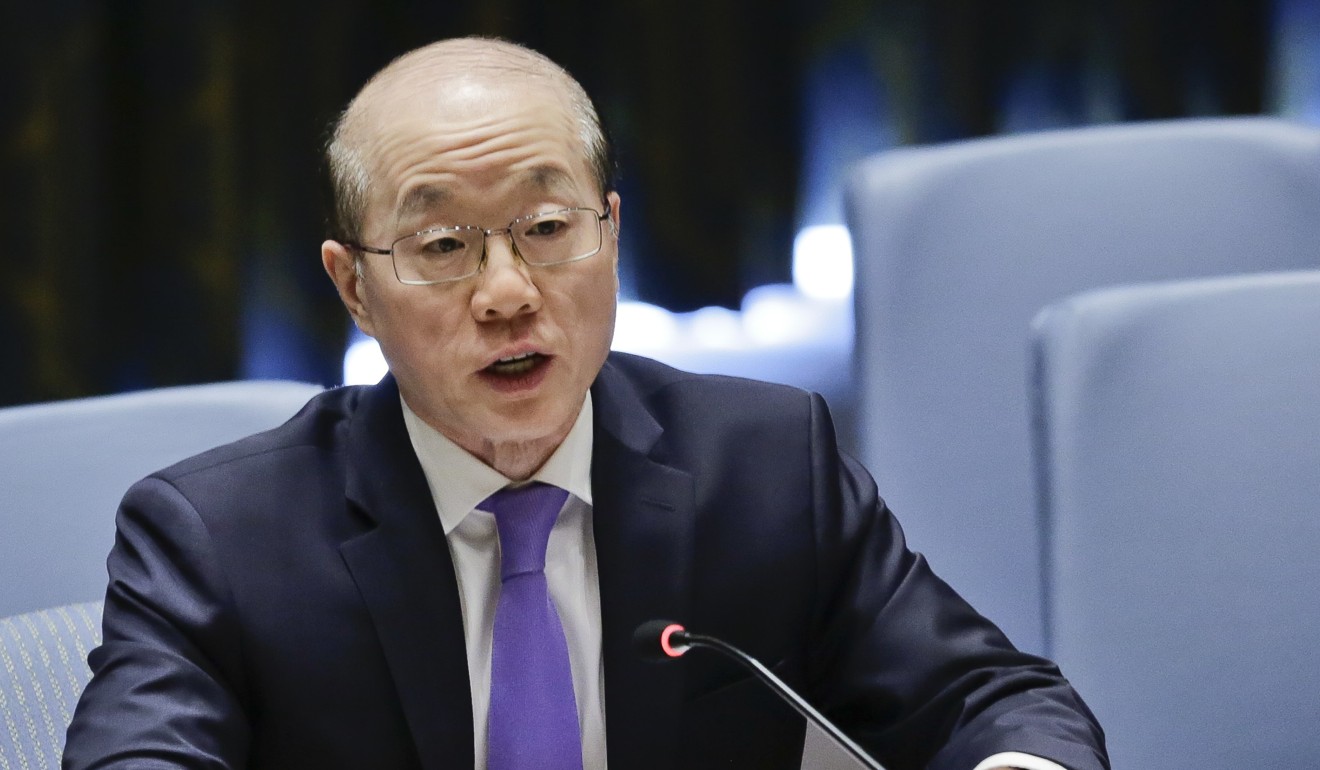 The new team will serve under President Xi Jinping, who is set to stay in power for more than a decade now that the party has proposed the scrapping of the state constitution's two-term limit for the presidency.
Analysts have said that while Xi may not be in a rush to push forward the reunification agenda, with time now on his side he is unlikely to accept the status quo across the Taiwan Strait given his ambition to achieve the "Chinese dream" of national rejuvenation.
Professor Tang Shao-cheng, from National Chengchi University in Taipei, said the line-up showed Beijing was making international elements the priority in dealing with the Taiwan issue.
"Beijing's new Taiwan team has extensive diplomatic experience, which reflects that Beijing clearly understands US factors must be taken into consideration in better solving the Taiwan problem," he said.
But Taiwan issues would still be hard to solve, Tang said, with US President Donald Trump, who has labelled mainland China a "rival power", known for his unpredictability.
The US Senate passed the Taiwan Travel Bill on Wednesday, encouraging visits between Taiwan and the US at all levels, including high-ranking officials. And the US House of Representatives passed a bill in mid-January directing the secretary of state to help Taiwan regain observer status at the World Health Organisation.
The two bills, awaiting further endorsement to become law, signal Taiwan will remain a sticking point between Beijing and Washington, even though Trump told Xi last year that he would abide by the one-China policy.
Cross-strait ties nosedived after Tsai Ing-wen from the independence-leaning Democratic Progressive Party was elected Taiwan's president in 2016 and refused to acknowledge the 1992 consensus, on which cross-strait relations had long been based.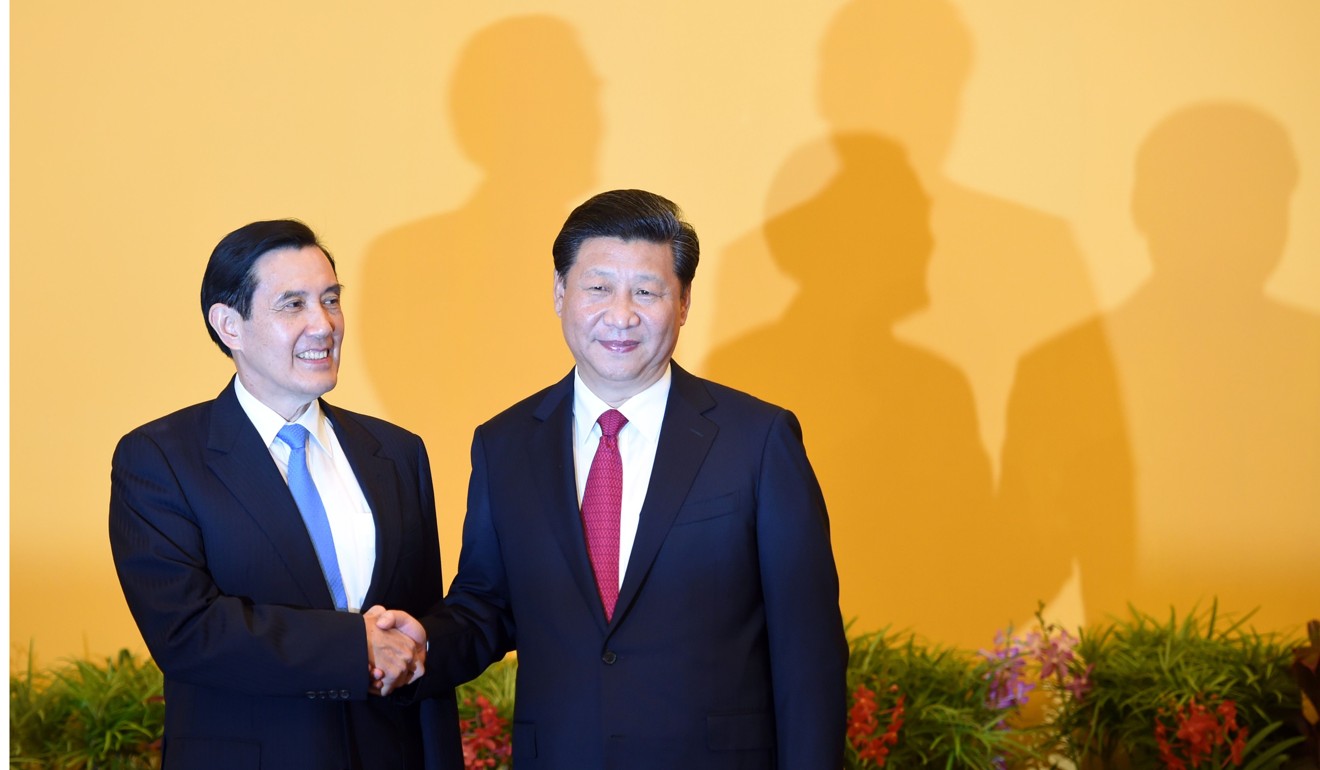 The consensus is an understanding reached between semi-official representatives of Beijing and Taipei in Hong Kong in 1992 that Taiwan and the mainland belong to a single sovereign nation. It left open to interpretation which side was the legitimate government.
Cross-strait ties have further deteriorated recently, with Beijing stepping up military exercises, including the circling of the island by People's Liberation Army Air Force jets late last year. The drills have heightened fears on the island, with Tsai saying in late January that she could not rule out the possibility of an attack by the mainland.
"[Mainland] China is indeed continuing to modernise its military capabilities in line with Xi's 19th party congress speech calling for the achievement of 'world class' military forces, and the primary aim of this effort is to enable the PLA to conduct a range of operations against Taiwan," said Derek Grossman, senior defence analyst at RAND. But he added that an attack on Taiwan was not imminent.
A senior expert at the Chinese Academy of Social Sciences' Institute of Taiwan Studies who requested anonymity because of the sensitivity of the topic said even though reunification by military means seemed far-fetched for now, a strike against the island could not be totally ruled out.
"Whether some movements on the island in the future would trigger Beijing to use military methods is very hard to say, especially after considering the Tsai government's tightening of controls over pro-unification forces and the possibility it might do something that riles Beijing," the expert said.
In late December, Beijing accused the Taiwanese authorities of persecution after four members of a pro-Beijing political party were detained in connection with an espionage case soon after some of them returned from a trip to the mainland, where they met top leaders.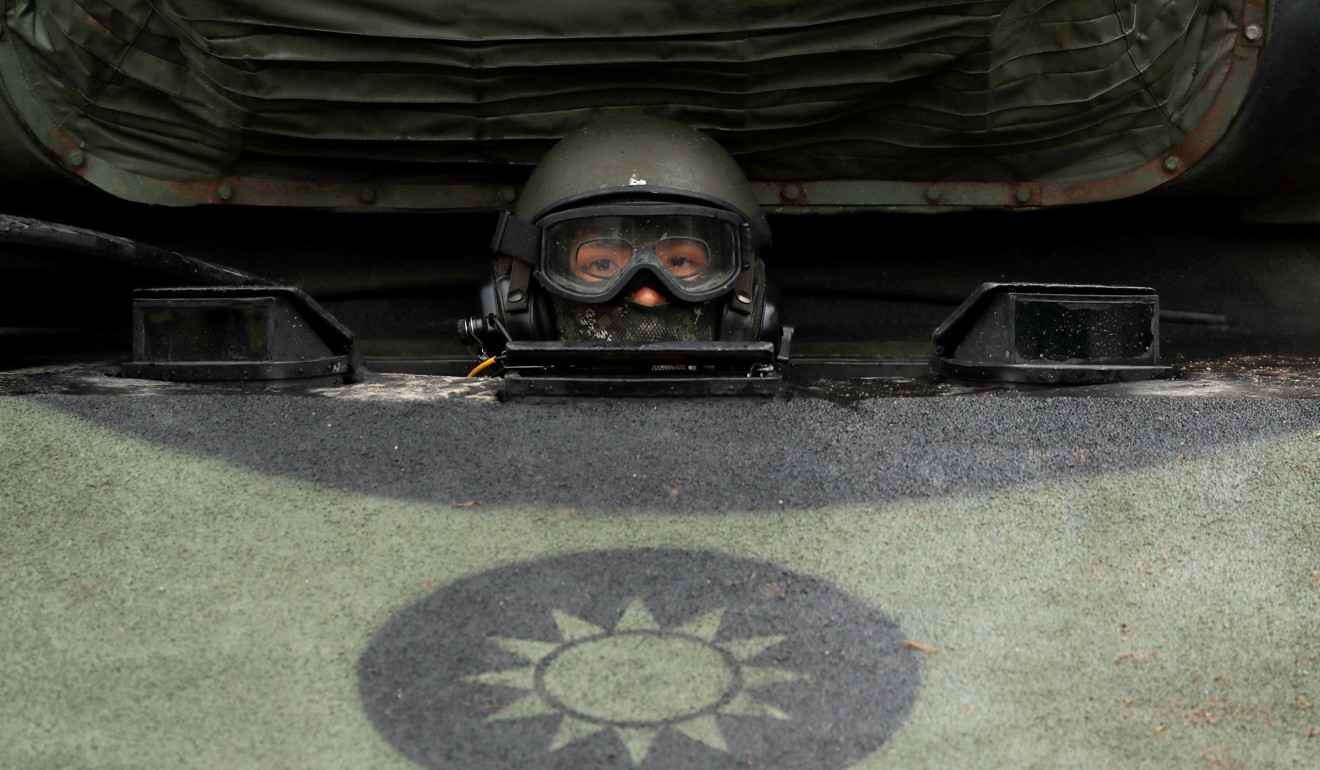 Observers expect the cross-strait impasse to continue and play down the possibility of a war, but warn that Beijing's actions carry long-term costs.
"Beijing would crank up pressure on Tsai, possibly stealing away more of Taiwan's diplomatic allies and increasing military drills around the island," said Bonnie Glaser, a senior adviser for Asia at the Washington-based Centre for Strategic and International Studies. "Contrary to Beijing's goals, however, this will further alienate the people of Taiwan and stir up anti-Chinese sentiment."
Grossman said Beijing wanted, at the very least, to severely undermine Tsai's administration and torpedo her re-election prospects in 2020.
"I believe this effort will backfire in the long-run because the Taiwanese people will see China in an increasingly negative light," he said.
Three former diplomatic allies of Taiwan – Gambia, Panama and Sao Tome and Principe – have established ties with Beijing since Tsai was elected in January 2016.
And the Vatican, Taiwan's only ally in Europe, is reportedly nearing reaching an agreement on the appointment of bishops in mainland China, a move that could reunite the mainland's pro-government and underground Catholic congregations and pave the way for the two countries to formally establish diplomatic ties.
The diplomatic poaching would continue because neither Beijing nor Taipei showed any inclination to change their policies, said Ji Ye, a Taiwan affairs expert at Xiamen University.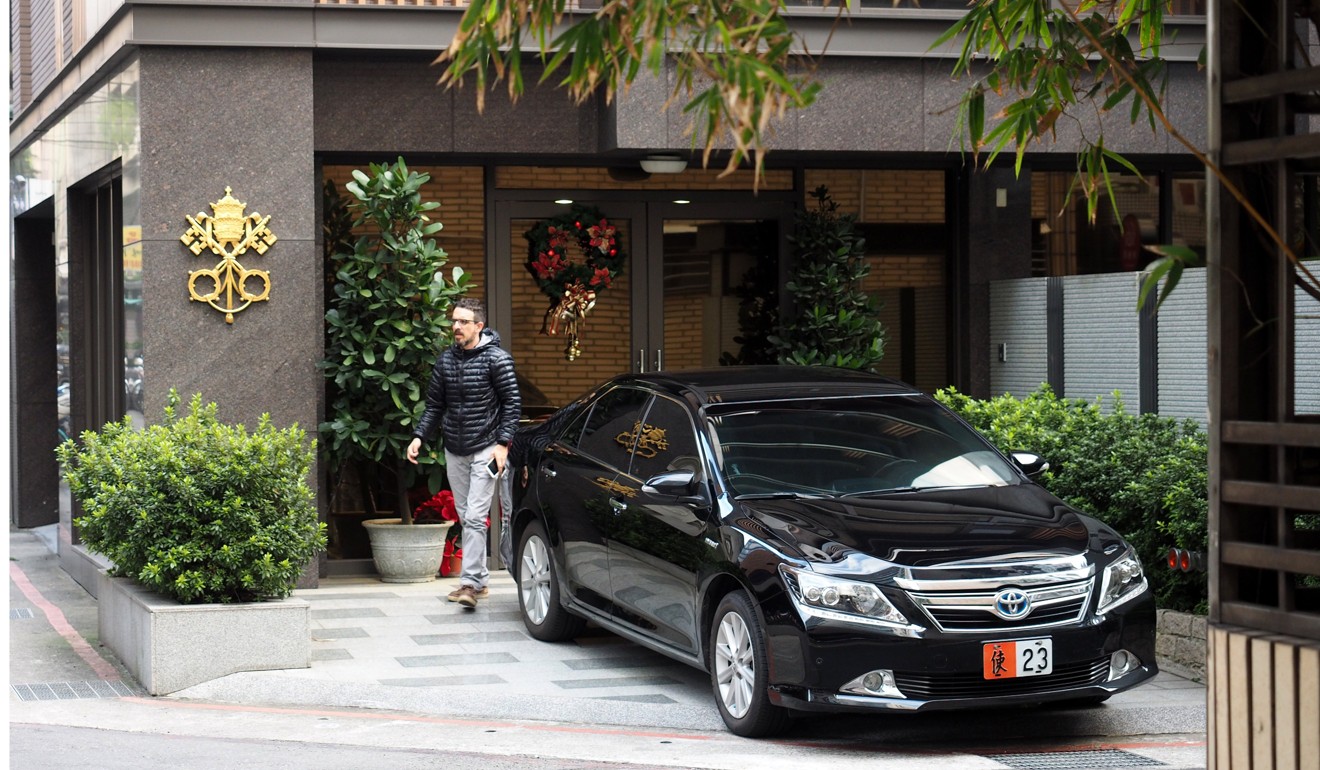 "The room for Beijing to change its Taiwan policy is very limited," Ji said. "Beijing has made it clear that Tsai had to give a satisfactory explanation towards the 1992 consensus, otherwise Beijing would not pull its punches."
After the mainland-friendly Kuomintang's Ma Ying-jeou became Taiwan's president in 2008, the mainland and Taiwan entered an unofficial diplomatic truce, with both sides respecting each other's existing allies and not attempting to lure them away.
The truce ended after Tsai's election in January 2016 and in December that year Beijing established diplomatic ties with Sao Tome and Principe, days after the small West African country broke off relations with Taiwan.