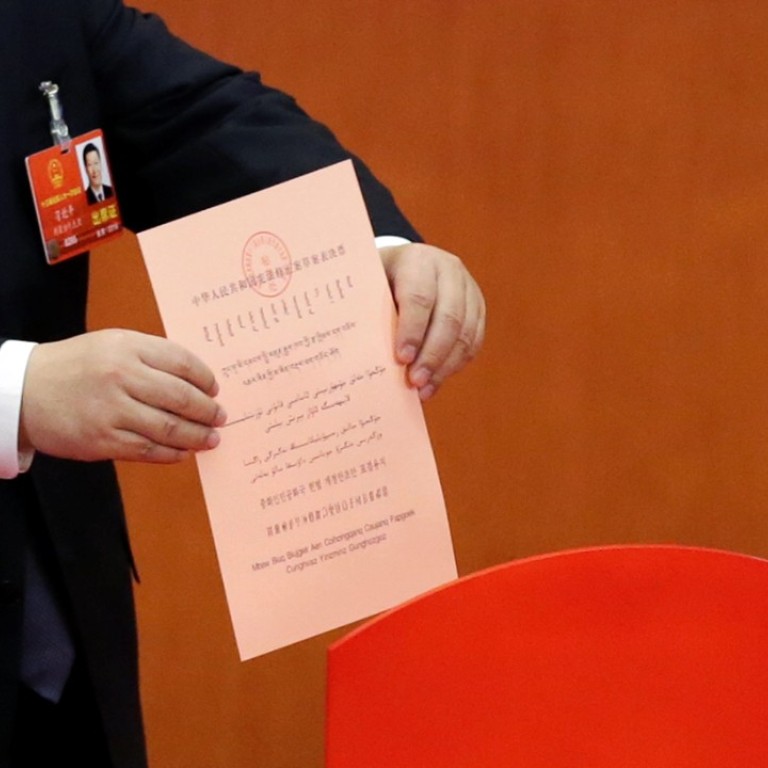 China ends presidential term limits, but what other changes were made to the constitution?
China's legislature voted almost unanimously on Sunday in favour of changing the country's constitution to remove presidential and vice-presidential term limits, formally allowing Xi Jinping to stay on as head of state beyond 2023.
The National People's Congress passed the constitutional amendments with 2,958 votes in favour, only two against, and three abstentions. One ballot was invalid. A total of 2,964 votes were cast.
In addition to scrapping the two-term limits, the roughly 3,000 NPC delegates in Beijing also said yes to the following:
Inclusion of "Xi Jinping Thought"
Not only was Xi given the green light to remain as president beyond his second term, which ends in 2023, but his "Xi Jinping Thought" was also voted into the charter. His guiding ideology for the country will be joined in the document by former president Hu Jintao's "Scientific Outlook on Development".
Official recognition of Communist Party leadership
The undisputed authority of China's ruling Communist Party was further underlined at Sunday's vote, with the addition of a line in the charter stating that its leadership is "the most essential feature of socialism with Chinese characteristics".
Approval of National Supervisory Commission
The new disciplinary body, along with its subordinate units at the provincial, city and county levels, was endorsed as a new branch of state governance, alongside the existing executive, judicial and prosecutorial departments.
The national body will answer to the NPC. The lower-level units will report to the local legislatures that elect them and their higher-level supervisory commissions.
Addition of Xi's phrases
As well as the broader "Xi Jinping Thought", several more of Xi's ideas, concepts and policies were inserted in the constitution. They include: "new development model", "social and ecological civilisation", "harmonious and beautiful", "modern and powerful [country]", "achieve the rejuvenation of the Chinese nation", "shared destiny of mankind" and "promote core socialist values".
This article appeared in the South China Morning Post print edition as: The other key changes decided