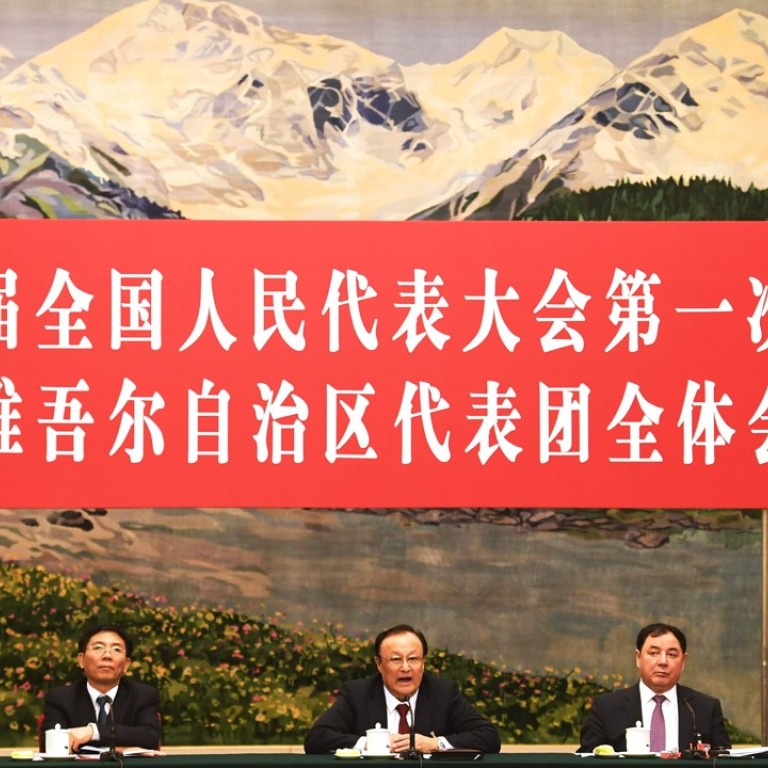 Xinjiang official vows to continue 'intense' campaign against separatists
Remarks come after Human Rights Watch reported fresh evidence authorities were sweeping up citizens' personal information to police population
Xinjiang deputy party secretary Zhu Hailun on Tuesday said the government would continue its campaign against separatists, and that the troubled far western region was "stable" thanks to its efforts.
Speaking at the Xinjiang delegation meeting during the National People's Congress in Beijing, the deputy party chief of one of China's most repressive areas said the fight against separatists was "intense" and the government would not let its guard down.
"Through the efforts that the people of Xinjiang have made, the region's overall situation has been stable. The people's sense of security has grown," Zhu said. "A stable situation benefits Xinjiang's economy and leads the people to better lives."
Ethnic violence has killed hundreds of people in the tense Xinjiang region in recent years, and the authorities have ramped up security, with a heavy police presence on the streets, religious restrictions and a re-education programme. Xinjiang is home to at least 11 million mostly Muslim Uygurs.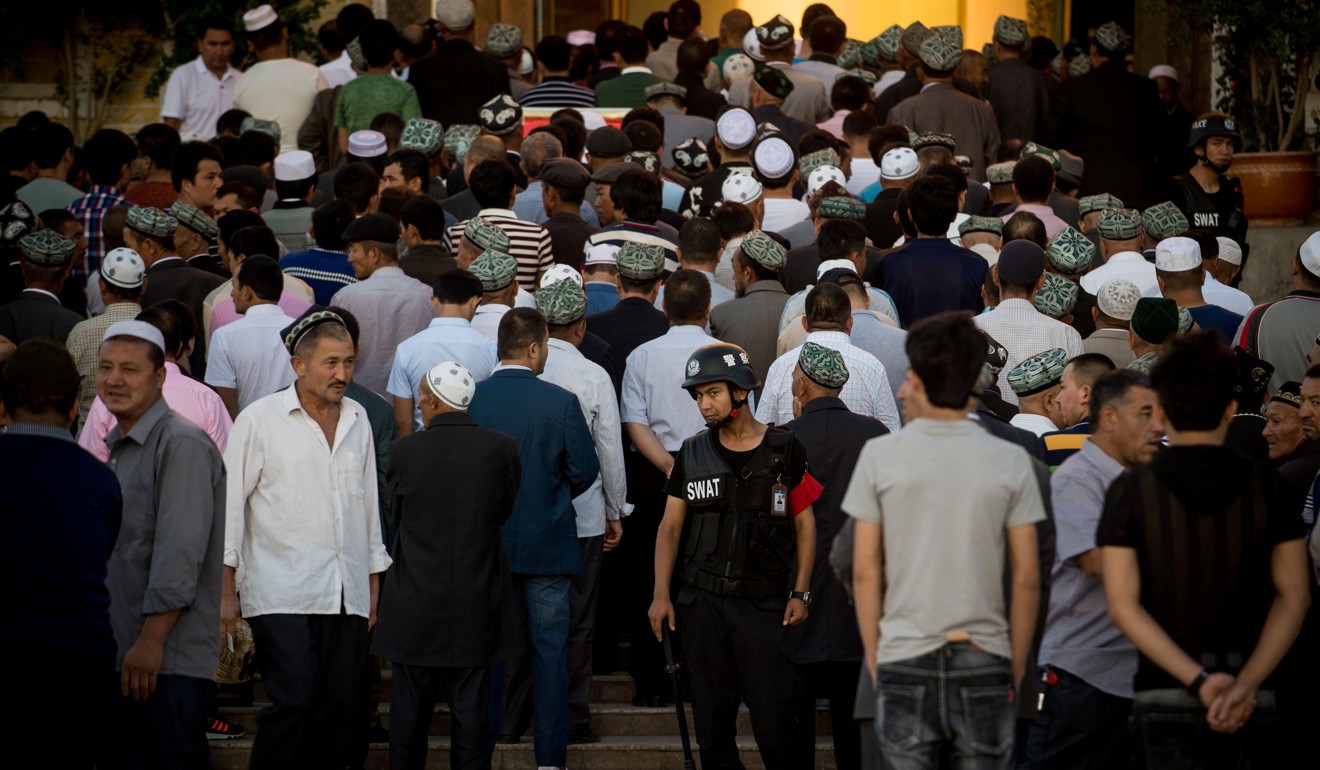 Chinese security officials say the sprawling region harbours separatist and religious extremist elements.
Zhu warned that the fight against separatists was "persistent, complicated, sharp and at times very intense" but said the authorities were determined to ensure stability.
At the same meeting, Shohrat Zakir, chairman of the Xinjiang regional government, said more than 100 million tourists – both domestic and foreign travellers – had visited Xinjiang last year, up 32.4 per cent from 2016.
He added that there had been a significant improvement in "social harmony", and "no violent attacks took place in Xinjiang last year".
On the economy, Zakir said the region's gross domestic product was more than 1 trillion yuan (US$157.97 billion) last year, an increase of 7.6 per cent from 2016.
That was reflected in wage growth, he said, with urban dwellers' salaries up 8.1 per cent from the year before, and farmers earning 8.5 per cent more.
Another delegate told the meeting that a campaign had been launched to encourage exchanges between civil servants and ethnic groups in the region and foster "ethnic unity".
Xinjiang has been flooded with security forces over the past decade, and Uygurs have reportedly been detained under "vocational training" programmes teaching Mandarin and patriotism.
This article appeared in the South China Morning Post print edition as: 'Intense' battle against separatists will continue, Xinjiang official warns