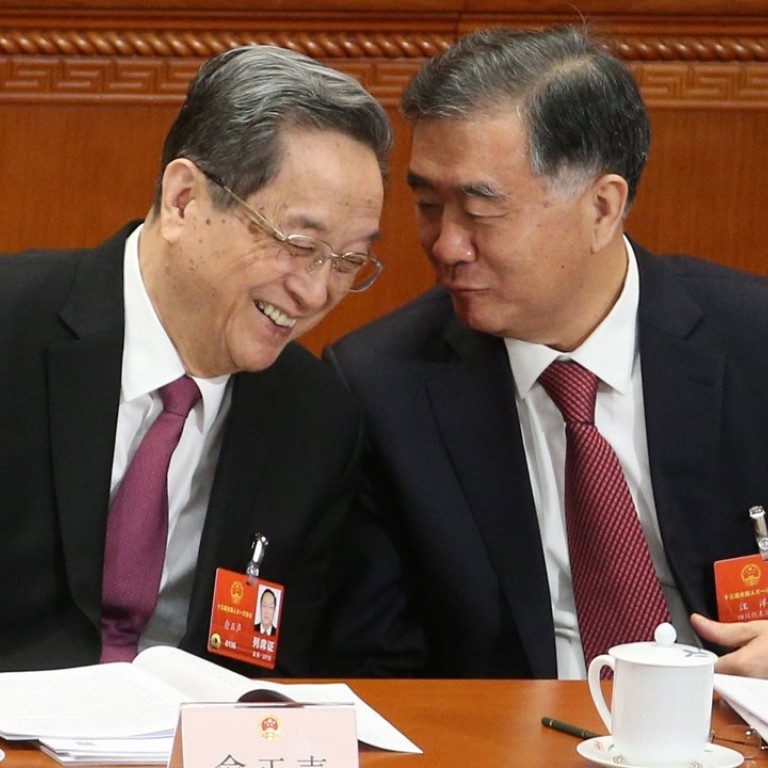 Wang Yang: the 'down-to-earth liberal' taking on China's top advisory job
The former Guangdong Communist Party boss will need to draw on his wealth of experience at home and abroad to fulfil his new mission, analysts say
Wang Yang sent a ripple through the Chinese political world six years ago, when as Guangdong's Communist Party boss he suggested publicly that the party was not the people's benefactor.
"We must eradicate the incorrect idea that happiness is a benevolent gift from the party and the government," Wang told the annual top gathering of provincial party cadres.
"It is the people's right to pursue happiness and it is the party's and the government's responsibility to do good for the people."
That forthright assessment – and many others in the years since – set him apart from the legions of bland party technocrats, giving him a reputation as an open-minded reformist.
Now the man described by some as a liberal has been voted in unanimously as the new chairman of the Chinese People's Political Consultative Conference, the country's top advisory body.
The appointment follows his ascension in October to the party's inner sanctum, the seven-member Politburo Standing Committee, capping a career that has taken him through the ranks of regional government and economic management.
Political sources said he was a down-to-earth person with a vast network of contacts at home and abroad. As Guangdong's former chief, Wang was also very familiar with China's approach to the United States, Russia, Hong Kong and Macau, all attributes that he will draw on as CPPCC chairman.
"He is a liberal person and you can ask him anything," a mainland academic who helped organise an online chat for Wang said.
"The CPPCC is an important united front work tool. You need to make contacts with all kinds of people," the academic said, referring to the party's outreach efforts.
Wang, 63, was born in Suzhou, Anhui province, and left school at 17 to work in a food processing plant.
He later joined the party and became an instructor, ultimately enrolling at the Central Party School in 1979 just as paramount leader Deng Xiaoping was launching his historic economic reforms. He quickly rose through the ranks of government, becoming mayor of the Anhui city of Tongling in 1989 and the province's vice-governor in 1993.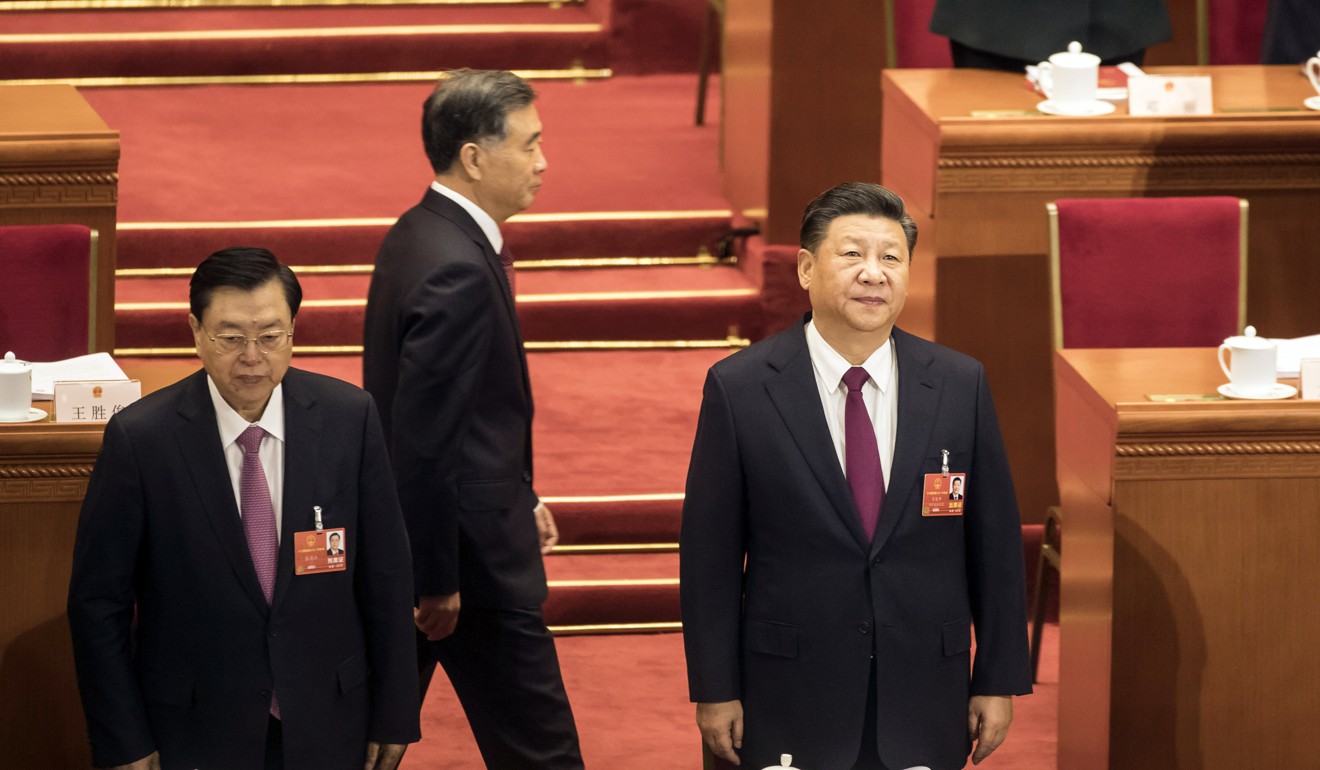 Later that decade he moved on to become a deputy minister at the country's top planning agency, the National Development and Reform Commission, under Wen Jiabao, who would later become premier. Wang was made deputy secretary general of the State Council in 2003 and Chongqing party secretary in 2005.
But it was during his stint as Guangdong's party boss from 2007 to 2012 that he started to gain a national – and international – profile.
As head of the economic powerhouse, Wang sought to promote the central government's reform agenda. The changes included making Guangzhou, the provincial capital, the first city in the country to release its budget, and making it easier for people from poorer areas to migrate to the big cities for work.
His pro-market, more liberal approach become known as the "Guangdong model" and it was contrasted at the time with the "Chongqing model" promoted by the megacity's former party chief Bo Xilai, who favoured state-owned enterprises and traditional socialist values. Bo is now serving a life sentence for corruption.
Wang also fielded questions from the public through online chats organised by Chinese media, and urged officials in other tiers of government to do the same.
"Interaction with internet users on policies and administration gives the public a chance to raise their questions. It does not matter what the public's attitude is," he said during one of the chats.
"If senior leaders sometimes lose their temper or use foul language, why can't the public?"
Wang's biggest moment in the international spotlight came towards the end of his time in Guangdong when he ended protests over land seizures by officials in the village of Wukan.
The three-month stand-off against the local government in 2011 ended peacefully with Wang's unusual decision to dismiss officials, redistribute land and allow a village election.
More unconventionally, leading activist Lin Zuluan was later appointed a village party boss, although after Wang's term the official was later jailed for taking bribes. Lin's supporters say he was the victim of a political vendetta.
Over the past five years, Wang has broadened his experience, heading a government leading group on poverty alleviation, one of President Xi Jinping's priorities for his second term.
Outside China, Wang is perhaps best known for the unlikely image of a senior Chinese politician making jokes at a Sino-US summit, suggesting that China and America's relationship was like a marriage.
"We cannot go for a divorce like Wendi Deng and Rupert Murdoch," he joked. "It would be too big a price to pay."
Veteran China watcher Johnny Lau Yui-siu said Wang's experience handling both domestic and foreign affairs made him a qualified person for the top CPPCC job. But Wang would still have to work within the bounds that Xi had already laid down, Lau added.
This article appeared in the South China Morning Post print edition as: straight-talking liberal rises to top