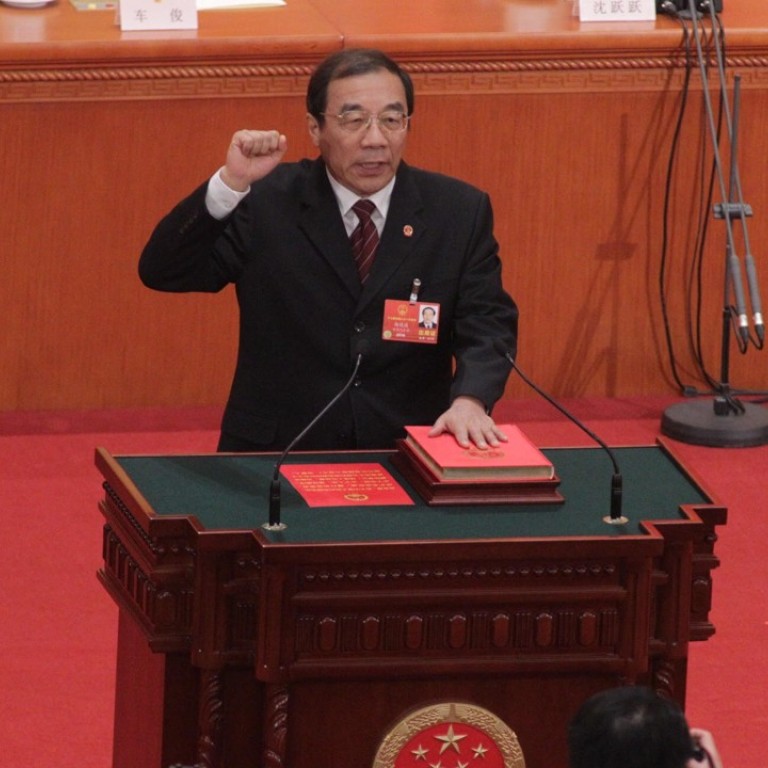 Xi Jinping aide, Yang Xiaodu, to head China's anti-corruption 'super agency'
Yang Xiaodu appointed at the National People's Congress. His boss at the Communist Party's anti-graft body was tipped to take the post
A Communist Party deputy anti-corruption chief and President Xi Jinping's trusted aide has been appointed head of China's controversial new super anti-graft agency.
Yang Xiaodu's nomination as chief of the new National Supervisory Commission, which was endorsed by the National People's Congress on Sunday, has surprised some political observers. 
The super commission merges the Communist Party's Central Commission for Discipline Inspection and several other government anti-graft departments. It places the new agency close to the cabinet and gives it a higher status than the nation's Supreme Court and top prosecutors office. 
There was speculation that the head of the Central Commission for Discipline Inspection and member of the Politburo Standing Committee, Zhao Leji, might double up to head the new agency.
Yang, 64, a deputy to Zhao at the CCDI, comes from Shanghai and worked in Tibet for 25 years before returning to his home city. He crossed paths with Xi when the latter was Shanghai party boss in 2007.
Yang rose through the ranks of the party in China's commercial capital and became a deputy head of the CCDI in 2014.
He was also appointed Minister of Supervision in 2016 and became the director of the National Bureau of Corruption Prevention in January last year. Both bodies have been dissolved and merged into the new National Supervisory Commission.
Yang was also promoted to the 25-member Politburo in October's party congress.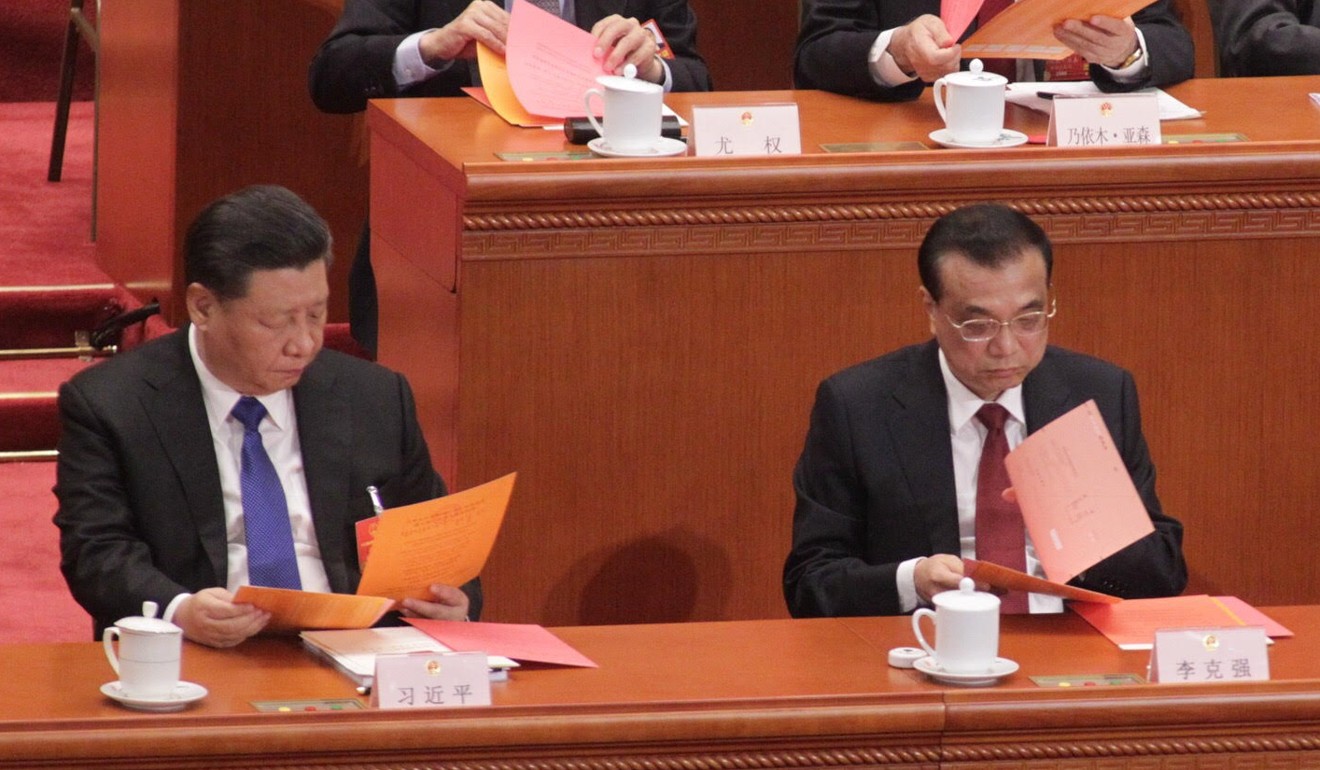 While the CCDI has authority only over members of the party, the new agency will have jurisdiction over all public sector bodies. 
Yang said on the sidelines of the National People's Congress earlier this month that the new agency would keep an eye on triple the number of targets than existing watchdogs. 
A law governing the agency's operations – including a contentious clause giving it the power to deny suspects access to lawyers – will be put to a vote at the end of the congress on Tuesday.
Meanwhile, delegates on Sunday also reconfirmed Premier Li Keqiang and chief judge Zhou Qiang's second five-year terms and promoted Minister of Justice, Zhang Jun, as the new top prosecutor.