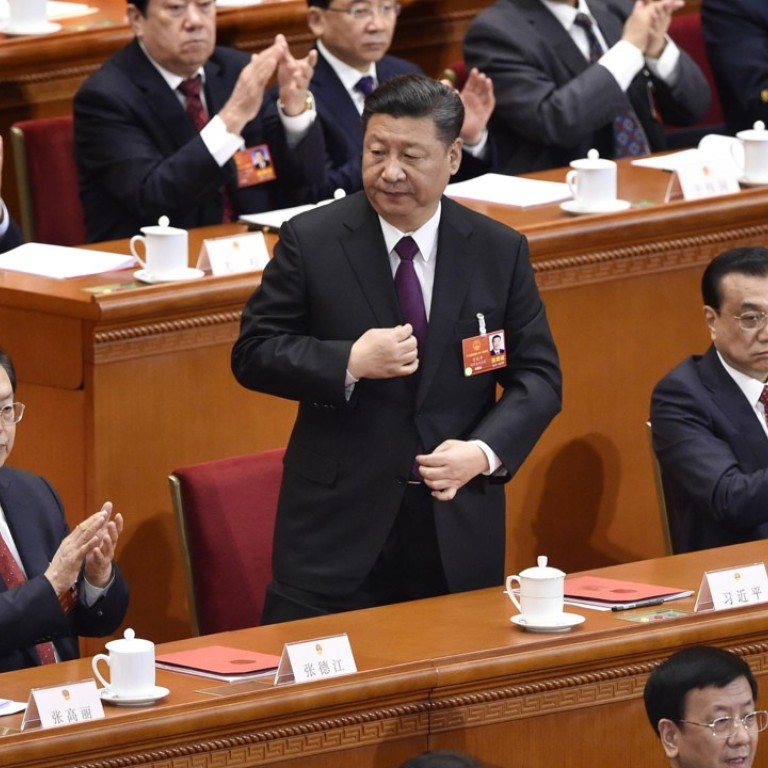 Xi Jinping tries to rally support for Chinese dream in nationalist speech
President also vows to crush any bid to divide China in closing speech to NPC
President Xi Jinping has vowed to crush any attempt to divide China, and tried to rally support for his Chinese dream using nationalism and references to the country's cultural achievements – from ancient literature to architecture.
Xi's status as the country's most powerful leader in decades has been cemented during the 16-day session of the National People's Congress, and his closing address on Tuesday was his first since the constitution was changed to remove the limit on how long he can stay in power.
Xi, whose second term as president was approved with unanimous support from lawmakers, began his speech by thanking delegates for their support and vowing to live up to public expectations.
In the past, the premier's annual press conference has usually been the focus of attention on the last day of the NPC. But this year, Xi stole the limelight with a 30-minute speech laying out his visions, addressing international criticisms of China, and calling for unity.
"All plots to separate the motherland are doomed to fail and will receive condemnation from the people and punishment from history," he said, without elaborating.
Xi's warning came after US President Donald Trump on Friday put a further strain on relations with Beijing by signing the Taiwan Travel Act into law, allowing US officials to visit the island.
And the president took the opportunity to counter criticisms levelled against China.
"China's development will not be a threat to any country ... Only those who are threats to others will see others as a threat to them," he said, without specifying which country he was referring to.
"China will continue to pay attention and selflessly help people living in countries facing war, turmoil, hunger and poverty. China will not develop its own country at the expense of others," he said.
Dali Yang, a political scientist with the University of Chicago, said Xi's remarks were aimed at addressing international concerns over China's growing economic clout, including its vast belt and road trade and infrastructure plan, and projects in places like Africa.
While Xi made no mention of the United States, Premier Li Keqiang later called on Washington not to be "emotional" when asked how China would avoid a trade war with the US, during a press conference after Xi's speech.
"We hope that both parties can maintain reason, not act emotionally, and avoid a trade war," Li said.
The US has demanded that China reduce the trade surplus with the US by US$100 billion and has threatened to slap China with US$60 million in tariffs.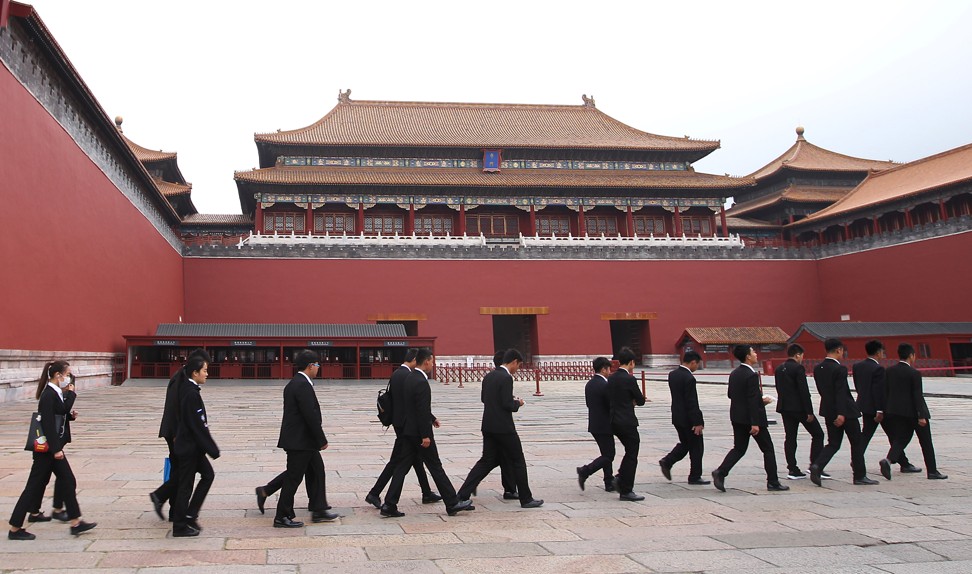 Xi began his speech by listing some highlights of China's cultural history – from ancient literature, inventions, architecture and even folklore – as the foundation for the country's present and future development.
The references were in line with Xi's campaign to stir up national pride about China's culture and political system.
"I am actually impressed by how long and elaborate the speech was," Yang said. "It was a fairly comprehensive look at China's past – and not just the recent past, but all the way to prehistory."
Xi's speech five years ago, at the conclusion of his first NPC as president, was much shorter.
On Tuesday, he stressed the role of the party as "the leader of everything" and the force that could lead China to its "great rejuvenation" – a slogan popularised by Xi since he came to power in 2012.
Steve Tsang, director of the SOAS China Institute, said the president was using nationalism and a call for unity to convey the message that he would get tough on his enemies, both inside and outside China.
"His appeal for unity is intended as a friendly warning that anyone who has wavered in their support hitherto will be given one last chance to unite behind him and support him. For those who do not, they must be prepared to face the consequences," he said.
This year's National People's Congress has seen dramatic political changes that have further reinforced Xi's grip on power. Apart from scrapping the presidential term limit, Xi's political theory was also enshrined in the constitution, giving him the same status as Mao Zedong and former paramount leader Deng Xiaoping.
A major government reshuffle was also unveiled, and Xi placed his trusted allies – including new Vice-President Wang Qishan – in key positions concerning the economy, relations with the US and the battle against corruption.
This article appeared in the South China Morning Post print edition as: any attempt to split nation doomed to fail, xi warns