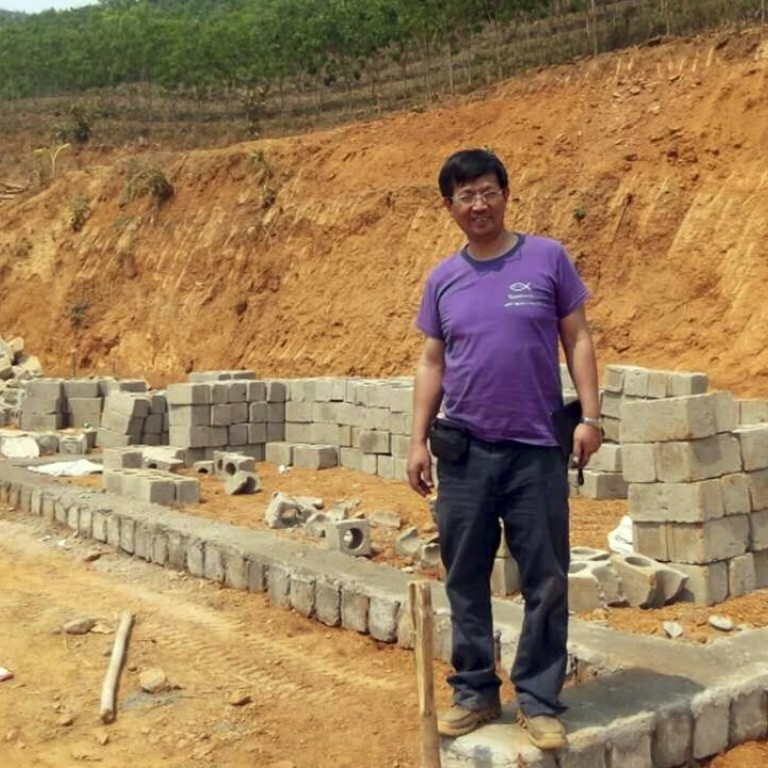 US family appeal for release of jailed Chinese pastor
Reverend John Sanqiang Cao given seven year jail term for 'organising others to illegally cross border' into Myanmar where he carried out missionary work
The Reverend John Sanqiang Cao paid no more than three dollars for the trip that would end up costing him his freedom.
For years, he and fellow Chinese Christian teachers would cross the river on a narrow bamboo raft from a tree-shrouded bank in southern China into neighbouring Myanmar, carrying with them notebooks, pencils and Bibles. The journey that enabled the missionaries to slip between the countries – a distance no greater than 9 metres (30 feet) – always happened in broad daylight, according to a US-based missionary who travelled with Cao.
The ride on March 5, 2017, was different. Cao and a teacher were on a raft returning to Yunnan province when they saw Chinese security agents waiting for them on the shore. Decades of work in China's clandestine "house" churches and unofficial Bible schools had prepared the prominent 58-year-old Christian leader for this moment. He quickly threw his cellphone into the water, protecting the identities of more than 50 Chinese teachers he had recruited to give ethnic minority Burmese children a free education rooted in Christianity.
But Cao himself could not escape. He was sentenced last month to seven years in prison for "organising others to illegally cross the border" – a crime more commonly applied to human traffickers. His American sons and Christian colleagues – who have not been allowed contact with him since his arrest – spoke about the case for the first time to the Associated Press, arguing that the pastor's sentence should be reduced in light of his humanitarian work.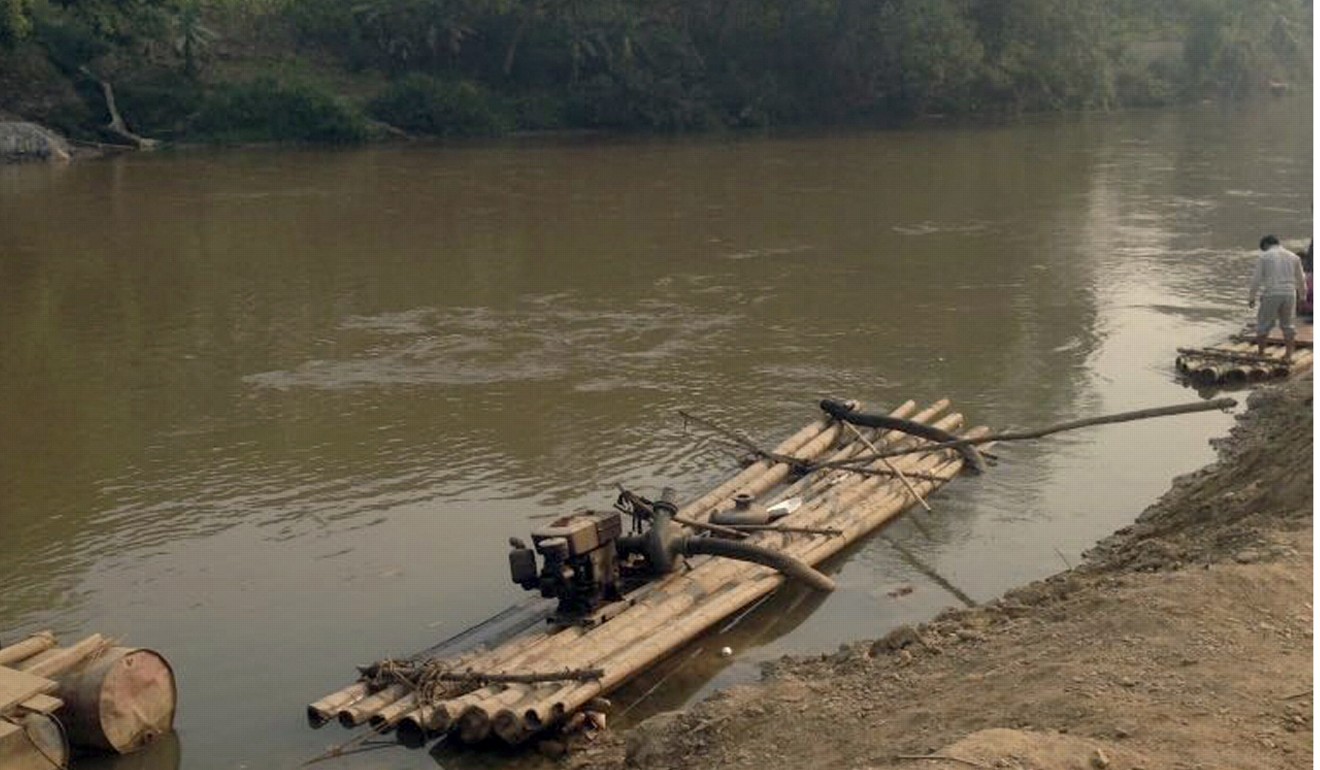 "Nothing my father organised was ever political. It was always just religious or charitable," said Ben Cao, the pastor's 23-year-old son, a US citizen living in Charlotte, North Carolina. "We hope that China will be merciful and see that my father's intentions were good."
Cao's punishment was handed down as Beijing pursues a plan to "sinicise" the country's major religions, eliminate "foreign influence" and align faiths more closely with the atheist ruling Communist Party's own doctrines. Analysts say the government increasingly views Christianity's rise in China as a threat to its rule and may be using prominent figures such as Cao as an example to intimidate nascent movements.
The pastor's case also appears to show the party wants to extend its control over the activities of China's faithful even when they are abroad.
"This reflects the tightening environment under President Xi [Jinping] against any kind of religious independence," said Cao's long-time friend Bob Fu, a Texas-based Christian rights activist. "In the past when they talked about foreign infiltration, they were referring to the activities of foreign missionaries inside China, but that has now expanded to include Chinese missionaries going overseas."
New religious regulations implemented in February stipulate that Chinese citizens who leave the country for religious purposes without government authorisation could be fined up to 200,000 yuan (US$32,000). Meanwhile, leaders of churches not approved by the state have reported being prevented from leaving mainland China outright.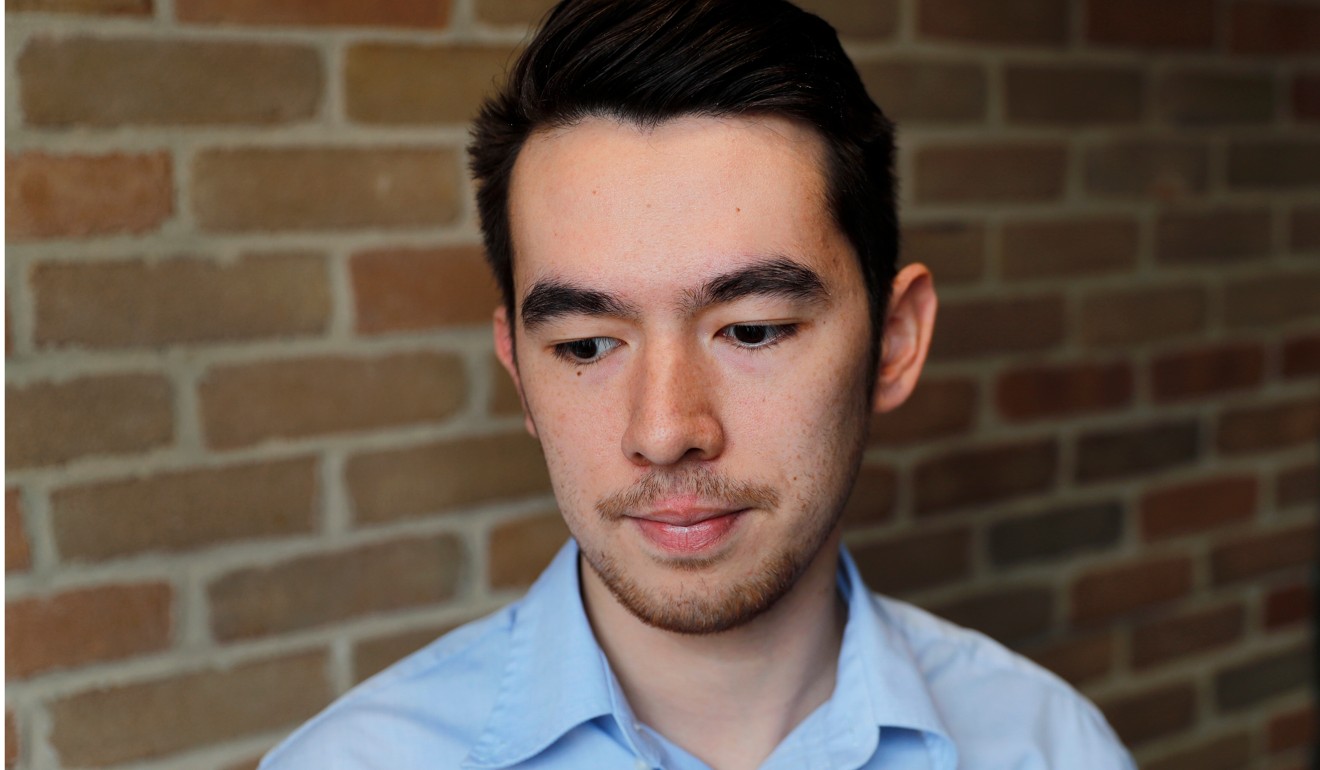 A US State Department spokesman said Washington was "deeply concerned" about Cao's sentence and has urged China to release him as a US legal permanent resident on "humanitarian grounds". Cao intends to retire and return to his family in America once he is freed, the spokesman said.
Chris Smith, a New Jersey congressman who chairs a House subcommittee on human rights, said in a statement that "Pastor Cao's name should be on President Trump's lips whenever he talks to Xi Jinping", China's president.
Cao was 20 years old when he met an American Christian couple who were sightseeing in his hometown in central Hunan province. They gave him his first Bible and exchanged letters with him about Christianity. Cao, the eldest son of teachers, told them that he listened to the evangelist Billy Graham's radio broadcasts and felt called to pastor the Chinese people.
So even after marrying an American woman, completing seminary studies in New York and pastoring a Chinese-American congregation in North Carolina, Cao retained his Chinese citizenship and split his time between the countries.
He became heavily involved with China's "house" churches – Protestant congregations that are not state-sanctioned but which local authorities have in many cases tolerated. Cao founded more than a dozen Bible boarding schools in central and southern China that trained teenagers from poor Christian families to become unofficial pastors. Some later became teachers at the schools Cao built in Myanmar.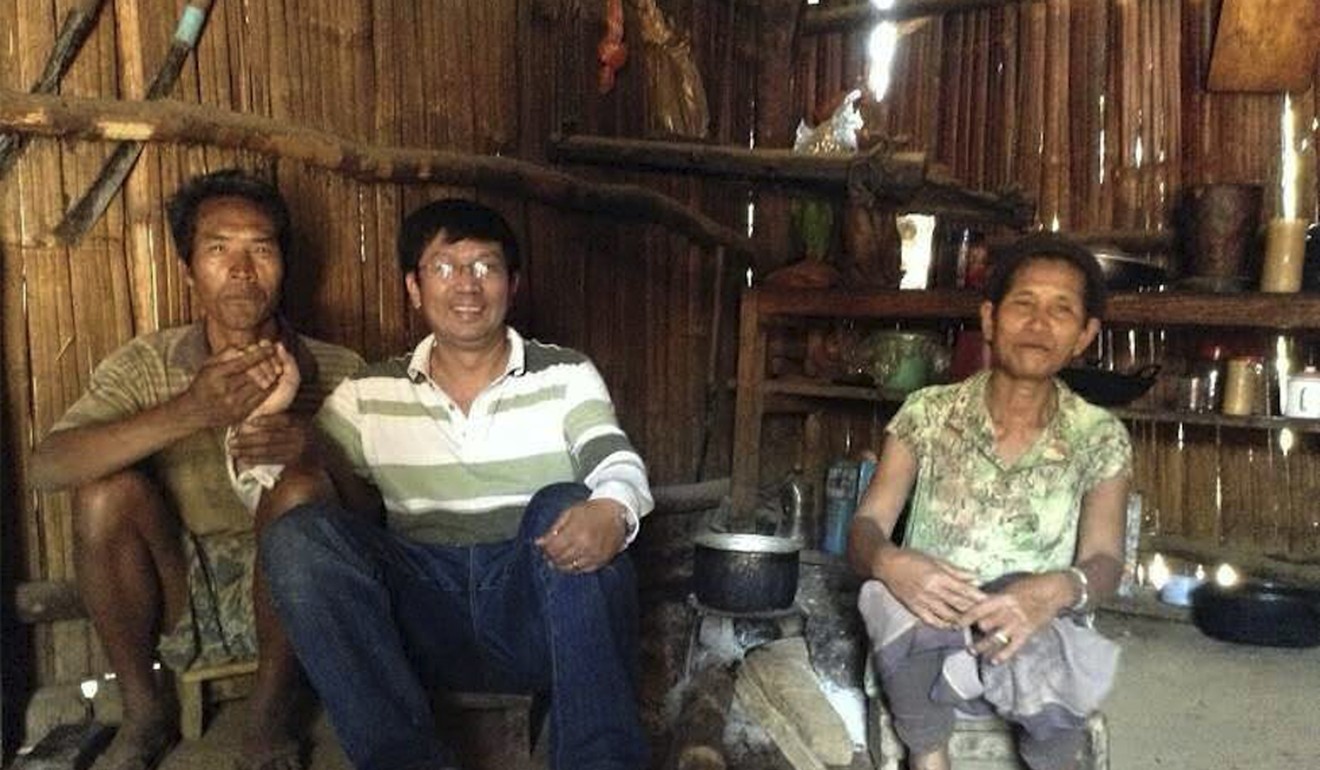 Most of the schools have been raided and shut down by security agents in recent years, Cao's supporters say.
Amos Cao, the pastor's 26-year-old son, said Cao had a magnetic presence that made him a natural teacher. He loves telling self-deprecating bilingual jokes and ran a website that explained English idioms in Chinese.
"I travelled at least 5,000 miles, mostly by train, hard-seat class or bus," Cao once described his work in a letter to supporters. "Praise the Lord, He has sustained me and kept me in good shape. I lost five pounds!"
When earthquakes struck Sichuan province in 2008 and Nepal in 2015, Cao flew in to help victims, his fellow missionaries said, buying clothes for them even as he wore the same grey jacket and shoes for years.
"My father always tried to save as much money as possible so he could give it away," Ben Cao said.
Christianity's rapid growth, capacity to mobilise and resilience through harsh periods of persecution make it appear as a threat to the Communist Party, analysts say, particularly given its link to Western civilisation.
"I suspect [Cao] was singled out for this arrest," said Xi Lian, a scholar of Christianity in China at Duke University. Lian noted that pastors with "lower visibility" have been doing similar work along the China-Myanmar border with no repercussions, but Cao's prominence in the house church networks made him "the kind of person that may make the Chinese government nervous".
There are now more than 38 million Protestants in China, according to official estimates, and experts have predicted that the country will have the world's largest Christian population in a few decades.
A Chinese Christian teacher arrested with Cao was convicted of a lesser crime and has since been released. Cao's lawyer Liu Peifu said he believed the pastor's religious organising was a "factor" in his sentence, which Liu has appealed against.
Cao tried to get state approval for many of his projects, Ben Cao said. He handed over a primary school and health clinic he established to local authorities and did not resist when officials asked him to halt certain undertakings.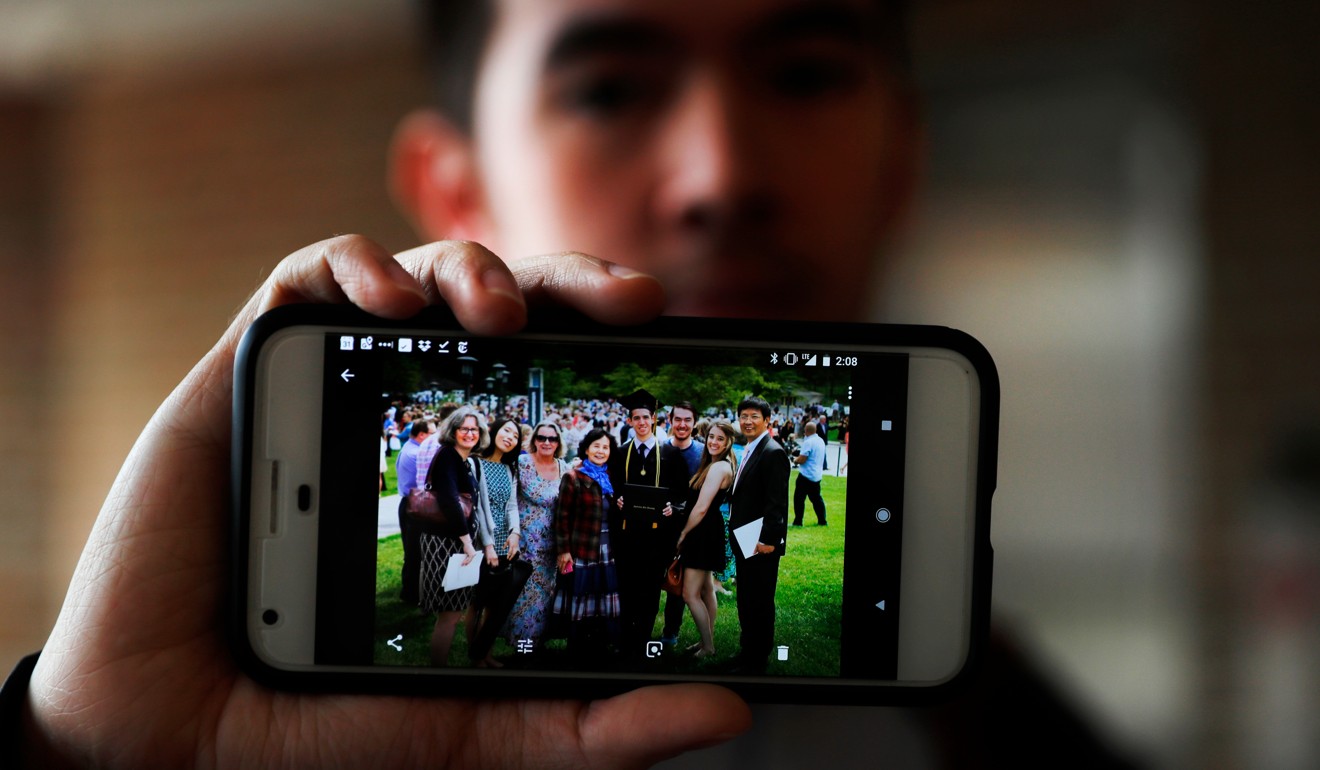 Still, Cao was under constant surveillance. Darek Jarmola, an American teacher who leads Christian youth trips, recalled noticing someone taking pictures of him and Cao while they were having dinner in Hunan last January.
Cao shrugged it off, Jarmola said. "I haven't done anything wrong and if I do they can arrest me," he told Jarmola.
The pastor was frequently called in to meet security agents who questioned him about his recruitment of Chinese volunteers to build more than a dozen schools in Myanmar's Wa state, Fu said.
"There were no secrets," Fu said. "He always believed that he operated with the government's tacit blessing."
Yunnan's Menglian County Detention Centre, where Cao is held, repeatedly declined to comment on his case. The county's religious affairs office said they were not aware of it.
"The government chose the right church to persecute," Cao once wrote in a letter describing the resilience of house churches. "Time has proven … that God is still alive and well in China."
This article appeared in the South China Morning Post print edition as: US family of pastor jailed for border crossing seek mercy