Taiwan
Get more with myNEWS
A personalised news feed of stories that matter to you
Learn more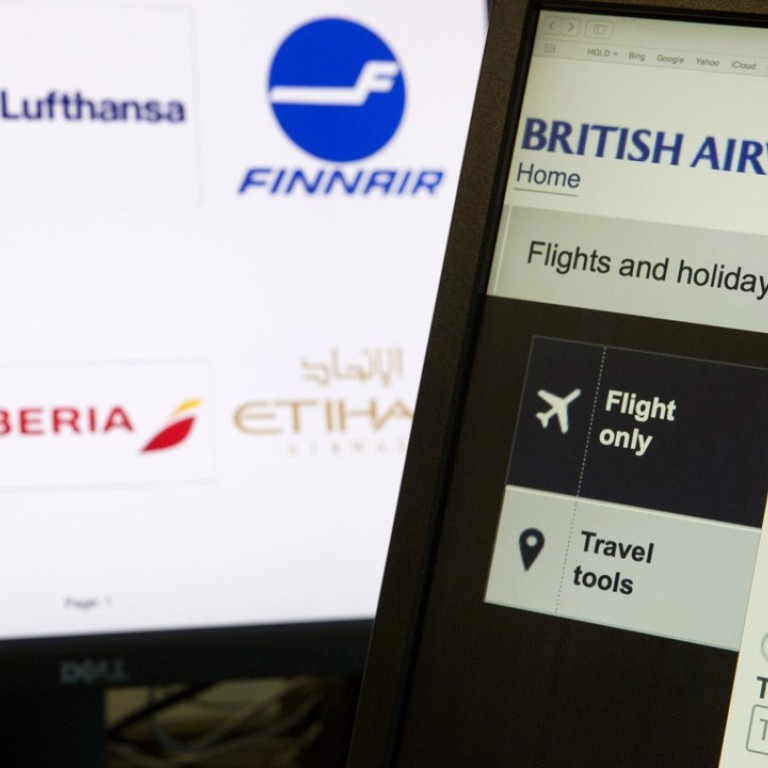 Airlines switching to 'Taiwan, China' despite White House's rejection of 'Orwellian nonsense' – but US carriers hold out
After call from Beijing to refrain from listing Taiwan, Hong Kong and Macau as countries, many foreign airlines change their websites' wording
Global airlines are adjusting to referring to Taiwan explicitly as a part of China, despite the White House's call this month to stand firm against such "Orwellian nonsense".
Associated Press found 20 carriers, including Air Canada, British Airways and Lufthansa, that now refer to Taiwan, the self-ruled island that Beijing considers Chinese territory, as a part of China on their global websites.
There are just three days left for dozens of foreign airlines to decide whether to respect Beijing's demand that they do so, or face consequences that some say could cripple their China business.
The spread of "Taiwan, China" on the drop-down menus and maps of airline websites represents an alignment with the wishes of Chinese President Xi Jinping for foreign companies to conform to China's geopolitical vision.
But critics say that China's incremental efforts to use its economic power to forge new international norms – in this case regarding Taiwan's status – create worrying precedents, and that beyond fiery missives there is little Washington can do to unify a fractured global response and resist it.
"What's at stake is that we're allowing a revisionist regime with a terrible track record on freedom of speech to dictate what we say and write in our own countries," said J. Michael Cole, a Taipei-based senior fellow with the China Policy Institute and the University of Nottingham's Taiwan studies programme.
"If Beijing does not encounter red lines, it can only keep asking for more."
For Beijing, there is only one China, and Taiwan, which has been a democracy since the 1990s, is part of it.
The People's Republic of China and Taiwan separated during a civil war in 1949. Washington officially recognises Beijing rather than Taipei, but despite the lack of formal ties, the US is legally bound to respond to threats to Taiwan and is the island's main supplier of foreign military hardware.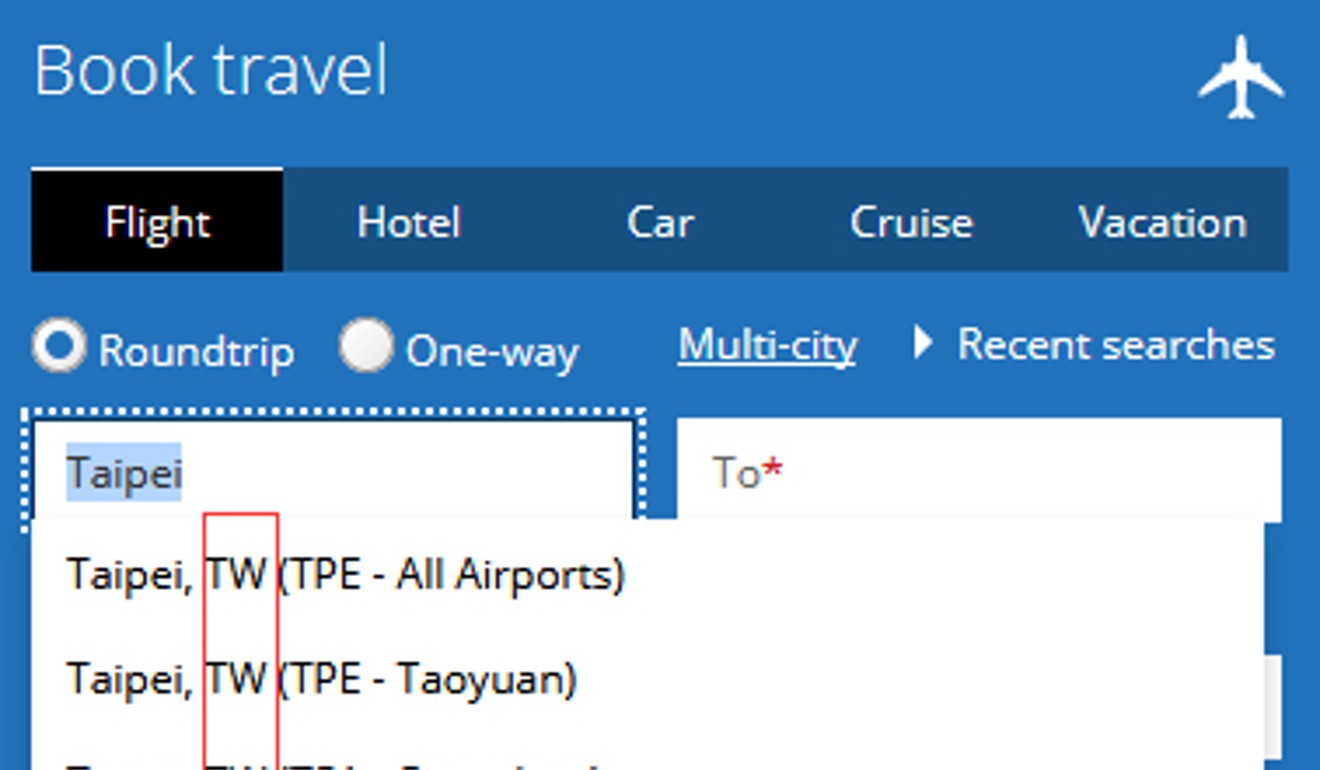 "We strongly object to China's efforts to bully, coerce and threaten their way to achieving their political objectives," Taiwan's Ministry of Foreign Affairs said in a statement to Associated Press.
"We call on all countries around the world to stand together to uphold the freedom of speech and freedom to do business. We also call on private firms to collectively reject China's unreasonable demands to change their designation of 'Taiwan' to 'Taiwan, China'."
Xi has warned a Taiwanese envoy that the issue of unification cannot be put off indefinitely, and China's People's Liberation Army has sent fighter planes near to Taiwan's coast.
As China steps up efforts to isolate Taiwan diplomatically, the list of multinationals that have adopted Beijing's position is long, and growing.
US clothing retailer The Gap apologised this month for selling T-shirts with a map of China that omitted Taiwan, and pulled the offending merchandise from stores around the world.
In January, Delta Air Lines, Marriott, Zara and medical equipment maker Medtronic all publicly apologised for referring to Taiwan as a country.
"You can't just say 'no'," said Carly Ramsey, a regulatory risk specialist at Control Risks, a consultancy in Shanghai. "Increasingly, for situations like this, non-compliance is not an option if you want to do business in and with China."
The day after Delta apologised for "emotional damage caused to the Chinese people", the Civil Aviation Administration of China published a notice on its website saying it required foreign airlines operating in China to avoid referring to Taiwan, Hong Kong and Macau as countries.
Some foreign carriers began changing drop-down menus on their websites from "country" to "country/region", but Beijing wanted more.
On April 25, China's civil aviation body sent a letter to 36 foreign airlines ordering them to explicitly refer to Taiwan as a part of China. The regulator did not respond to requests for comment.
In a strongly worded statement 10 days later, the White House called that demand "Orwellian nonsense".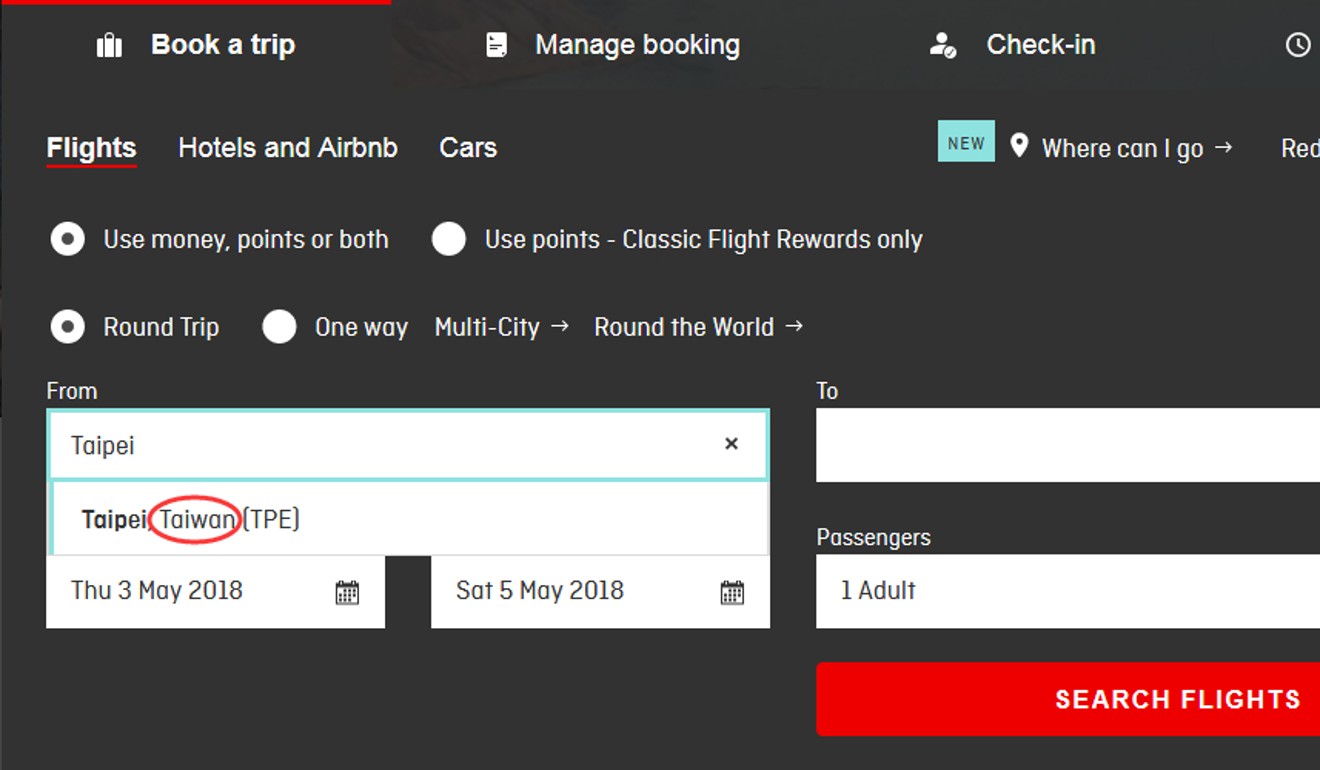 "China's efforts to export its censorship and political correctness to Americans and the rest of the free world will be resisted," it said.
China's foreign ministry hit back the next day, saying Taiwan, Hong Kong and Macau are "inalienable" parts of China's territory and foreign companies operating in China "should respect China's sovereignty and territorial integrity, abide by China's laws and respect the national sentiment of the Chinese people".
Associated Press found that Air Canada, Lufthansa, British Airways, Finnair, Garuda Indonesia, Asiana Airlines and Philippine Airlines have changed the way they refer to Taiwan.
SAS airlines, Swissair, Malaysia Airlines, Cebu Pacific Air, Aeroflot, Italy's Alitalia, Austrian Airlines, Air Mauritius, Etihad Airways, Spain's Iberia, Israel's EL AL, MIAT Mongolian Airlines and Russia's S7 Airlines also refer to Taiwan as part of China, but it was not clear how long they had done so.
Lufthansa, British Airways, Air Canada and Finnair said they abide by laws and regulations internationally and in the jurisdictions in which they work.
"This includes taking customs of the international clientele into consideration," Lufthansa said in a statement, adding that we "seek your understanding for the situation".
Finnair said a decision was taken to amend the website earlier this year and "in line with the general view taken in Europe, Taiwan is not shown as an independent country in our list of destinations".
Major US carriers have not yet changed their wording. United Airlines, American Airlines, Delta and Hawaiian Airlines – all of which received letters in April from the regulator – did not refer to Taiwan as part of China on their websites as of Tuesday. The same was true of Australia's Qantas Airways.
The airlines told Associated Press they were reviewing the request, but the sweep of concessions may make it harder to resist Beijing's wishes.
"If they make individual corporate decisions, they are likely to accede to Chinese demands," said Robert Daly, the director of the Kissinger Institute on China and the United States at the Woodrow Wilson International Centre for Scholars.
What Washington could do, he added, is "launch and sustain a global discussion of the implications of Beijing's insistence on the worldwide jurisdiction of Chinese law. That kind of effort would require a commitment to global leadership and strong alliances that this administration has not yet demonstrated."
In one apparent exception, the national flag carrier Air China seems not to have received the regulator's letter. On its US site, Taipei is a part of "Taiwan, China". But its Taiwan website lists it as "Taipei, Taiwan".
Air China did not immediately respond to requests for comment.
This article appeared in the South China Morning Post print edition as: Airlines caving in to Beijing despite White House plea