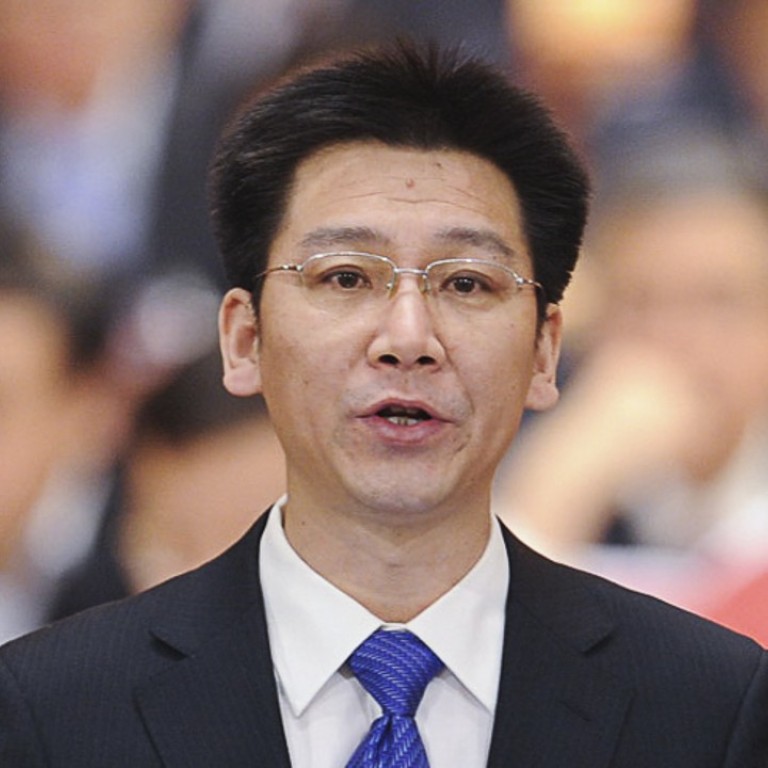 Is the promotion of this Chinese aerospace technocrat the start of a communist youthquake?
Xi Jinping has shifted focus to training and promoting top young talent
A 49-year-old aerospace technocrat has been named to lead the 81 million-plus members of China's Communist Youth League, highlighting what could be the start of a bigger push for younger officials in the administration.
The league announced on Friday that He Junke would be its new head, becoming the youngest person in the country to hold ministerial-level office.
The league has long been regarded as a cradle of China's leadership, with former president Hu Jintao and Premier Li Keqiang among those to have served in the organisation's top job before going on to higher office.
All of the present members of the Communist Party's innermost Politburo Standing Committee, except for President Xi Jinping and top party theorist Wang Huning, have been at least a provincial deputy chief in the league system.
He Junke graduated from the space technology department at the National University of Defence Technology in Changsha, Hunan province, in 1991 and spent 14 years in the aerospace industry.
In 2005, during the league's heyday under the Hu presidency, he was appointed one of the organisation's handful of top leaders
The league has appeared to lose some of its sway since 2012 when Xi came to power, with the president giving greater weight to governing experience and political loyalty in promotions rather than the opinions of colleagues, examinations, economic growth and age.
As a result, the average age for ministerial officials has risen.
But youth could be making a comeback with He's appointment and Xi's focus on the need for young talent at a Politburo meeting on Friday.
At the meeting, the Politburo reviewed a document on identifying, training and selecting top young officials "to serve the new era", state-run news agency Xinhua reported.
The party would introduce institutional arrangements and standards to make the selection of young officials a regular practice, the report said.
The league would also promote core socialist values among youth and foster young Marxists in the new era.
In addition, "Xi Jinping Thought on Socialism with Chinese Characteristics for a New Era", the president's political theory, had been incorporated into the league's action guide, the report said.
This article appeared in the South China Morning Post print edition as: Youngest leader to head Youth League