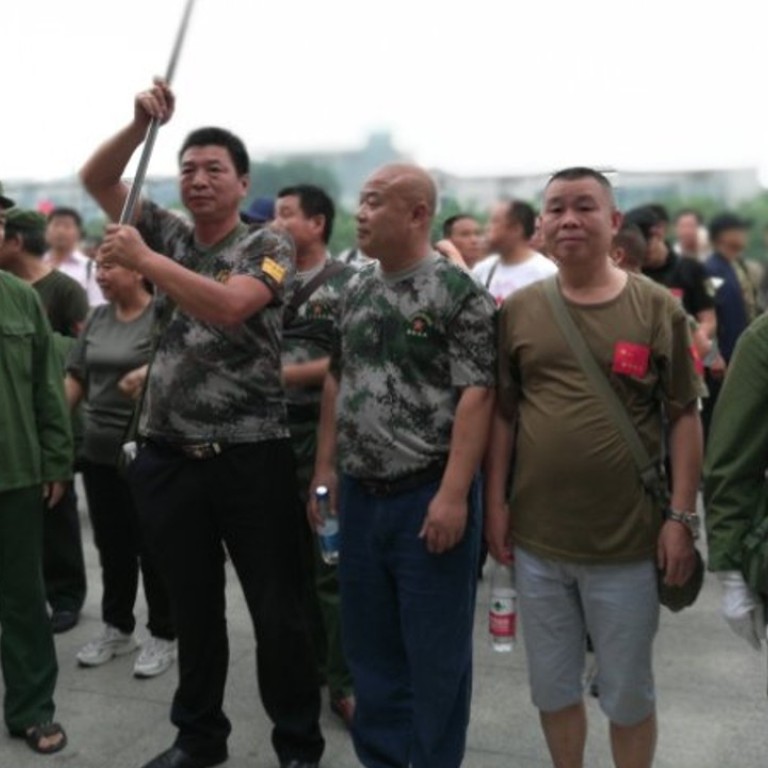 Chinese leaders gather for back-to-back meetings after military veterans protest
Officials share 'best practices' after latest demonstration that was broken up by armed police and call on top local authorities to personally take care of services
Senior Chinese officials gathered for two high-profile meetings over the weekend as they scramble to placate military veterans after thousands took to the streets last month to demand better welfare rights and an end to violence against them.
At a two-day conference in Hebei – chaired by Vice-Premier Sun Chunlan and attended by security chief Guo Shengkun and police chief Zhao Kezhi – the three state leaders shared "best practices" on veterans affairs with provincial authorities and bureaucrats.
They also called on top local officials to personally take care of services for veterans. Both Sun and Guo sit on the 25-member Politburo.
It followed a meeting of the newly created Ministry of Veterans Affairs on Friday, at which deputy minister Qian Feng told Communist Party members that officials had been trying to streamline and improve welfare programmes and set up an online complaints system.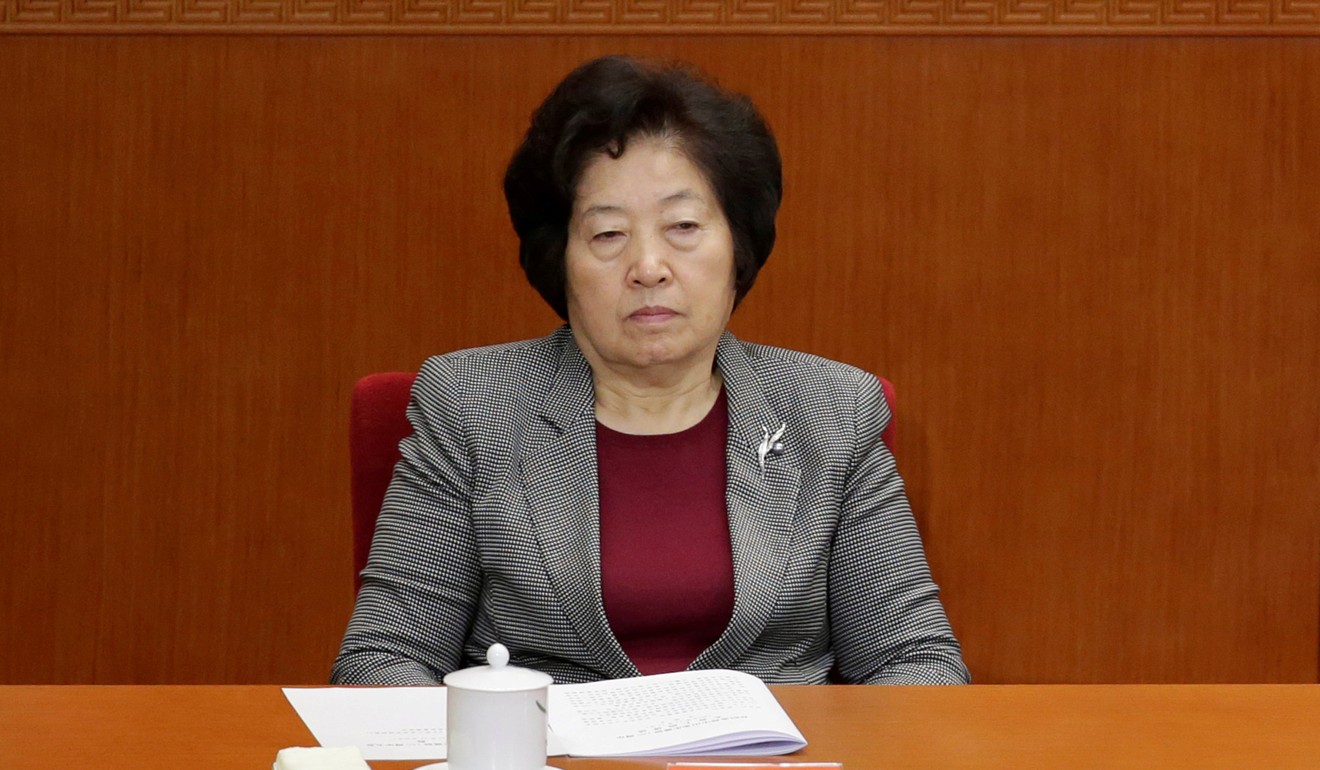 Mass demonstrations are rare in tightly controlled China, and the protest in Zhenjiang, Jiangsu province followed a number of violent attacks on veterans campaigning elsewhere in the country.
China has 57 million former military personnel, many with decades-long grievances about the lack of legal protection for their rights, who struggle financially and have been subject to physical assaults for speaking out. Thousands have demonstrated sporadically in recent years out of frustration with meagre pensions and benefits, with the onus for funding their welfare on cash-strapped local governments, and veteran services administered by different departments.
The demonstrations could prove to be a key domestic test for Beijing, as former soldiers remain sceptical about the promise for better conditions. In October, thousands of veterans staged a large-scale protest outside the Beijing headquarters of the Central Military Commission, which is headed by President Xi Jinping.
As part of the government's broader restructuring in April, the new veterans affairs ministry was set up to better manage services for the country's former servicemen and women, alongside the ongoing modernisation of China's armed forces and rapid economic growth. Sun attended the
ceremony to unveil the new ministry
.
Delegates from 10 municipal and provincial governments also spoke at the conference on Saturday and Sunday – including from Beijing, Tianjin, Shandong, Hebei, Hunan and Guizhou – to share their experiences with the "important political task" of managing veterans, state news agency Xinhua reported.
Addressing the conference, Sun and other leaders pushed for a better service system, educational and training support, and poverty assistance for veterans, according to Xinhua.
Many of the governments have seen veterans protesting in their areas, including demonstrations held in central Beijing early last year, and assaults by local officials against servicemen and women have been reported in places such as Hunan, Guangdong, Sichuan, Henan, Anhui, Liaoning and Hainan.
At the ministry's general meeting on Friday to discuss efforts to "usher in a new phase" for veterans, Qian gave assurances that despite teething problems, they were working to streamline and improve policies, according to the People's Liberation Army's official account.
"The new ministry was inaugurated two months ago, so it is starting from scratch and being built from the ground up," he was quoted as saying. "We're having to overcome personnel shortages and difficult office conditions, working overtime to ensure the smooth progress of all the work."
Qian outlined measures the ministry was taking, including boosting on-the-ground research, pushing for better local implementation of existing policy measures, trying to get the online complaints system up and running, and drafting a law to protect veterans, according to the PLA Daily website.
The deputy minister also said there was still much work to be done for veterans, who have "devoted their youth to defending the country" and continue to "fight for socialist modernisation".
This article appeared in the South China Morning Post print edition as: Senior officials meet in wake of angry protests by military veterans