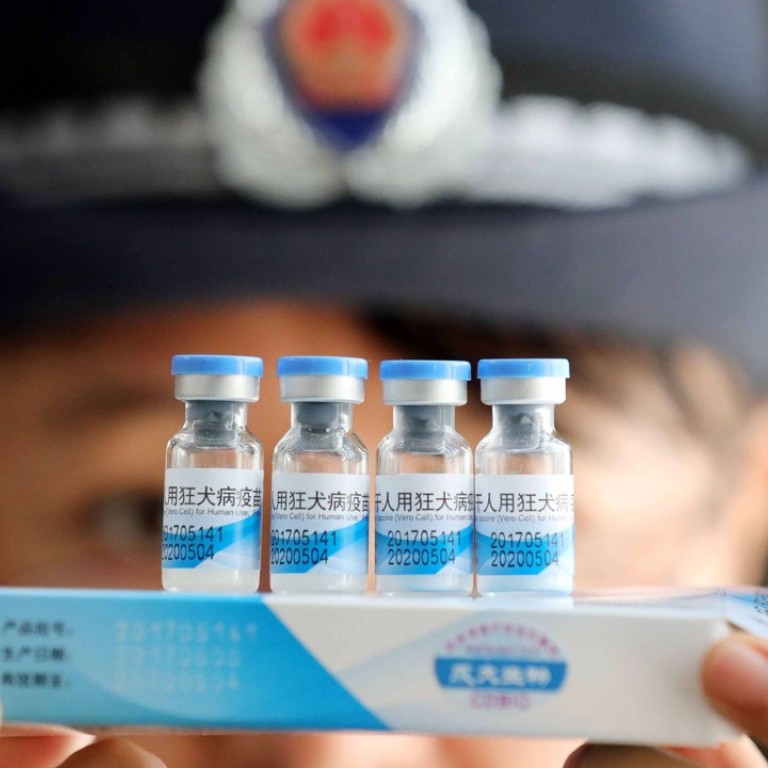 China's vaccine scandal: firm made 500,000 substandard doses, twice as many as first thought, state media says
Follow-up investigation finds Changsheng Bio-tech produced an additional batch of ineffective DPT vaccines
A Chinese drug company produced nearly 500,000 substandard vaccines for babies, roughly double an earlier estimate by authorities investigating a safety scandal, Xinhua reported on Wednesday.
China's drug regulator in July accused Changchun Changsheng Bio-technology of selling 252,600 doses of ineffective DPT vaccines to inoculate children against diphtheria, whooping cough and tetanus.
Further investigations found that the company had produced an additional substandard batch of DPT vaccines, raising the total to 499,800 doses, the report said.
"Any violations of the law or regulations by (the company) and personnel will be severely punished. Local authorities as well as departments with supervisory responsibilities will also be held accountable for any dereliction of duty found," it said.
Changsheng Bio-tech did not immediately respond to a request for comment.
The investigation team discovered the first batch of 252,600 DPT doses was sold in the coastal province of Shandong.
Less than a tenth of the second batch of 247,200 doses was sold in the southeastern province of Anhui, with the remainder sold in Shandong.
About 76 per cent of the children affected by the first batch had been treated, and plans were in place to treat those inoculated with the second batch of DPT vaccines, the report said.
China began spot checks of vaccine makers in a bid to rein in public anger after Changsheng was found to have falsified data for a rabies vaccine and manufactured the ineffective vaccine for Chinese babies.
The government has ordered the arrest of 18 people at the company, which is based in the northeastern Chinese city of Changchun and the shares of its controlling shareholder have been frozen.
This article appeared in the South China Morning Post print edition as: number of substandard vaccines twice previously thought: state media