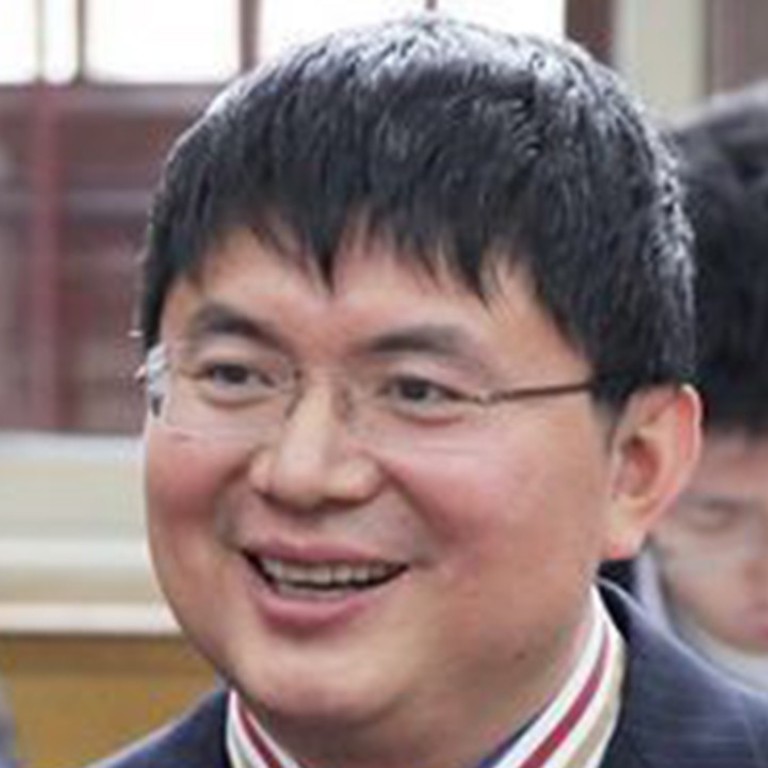 Exclusive
Chinese tycoon Xiao Jianhua could face trial 'soon' for stock manipulation, sources say
Billionaire has not been seen in public since disappearing from a luxury Hong Kong hotel in January 2017
Xiao Jianhua, the Chinese billionaire who vanished from a luxury Hong Kong hotel over the 2017 Lunar New Year break, is about to face trial in Shanghai charged with stock price manipulation and bribery.
A pre-trial meeting – similar to a preliminary hearing – was held earlier this month, a step that signals the end is near for one of the most dramatic and complicated cases in Chinese President Xi Jinping's crackdown on the country's wayward tycoons.
A source said there might be additional rounds of hearings before Xiao's case was brought to trial but that he was likely to be charged with two crimes – "manipulating stock and futures markets" and "offering bribes on behalf of institutions".
The pre-trial meeting in Shanghai was confirmed by two sources, while a third said Xiao's trial could start within days.
However, a person familiar with Xiao's case said the investigation could take more time and a formal trial might be later than expected.
A pre-trial meeting is not a mandatory step in China's criminal justice system but according to China's supreme court can be held in cases that are complex, controversial or in the public interest, to determine the order of witnesses and evidence.
If no other charges are laid, Xiao faces a relatively light punishment if convicted, in contrast to Wu Xiaohui, the former chairman of Anbang Insurance Group, who was sentenced to 18 years behind bars in May for fraud and embezzlement involving more than US$12 billion.
Wu, who married the granddaughter of the late Chinese leader Deng Xiaoping, appealed against the initial ruling but that was rejected last month.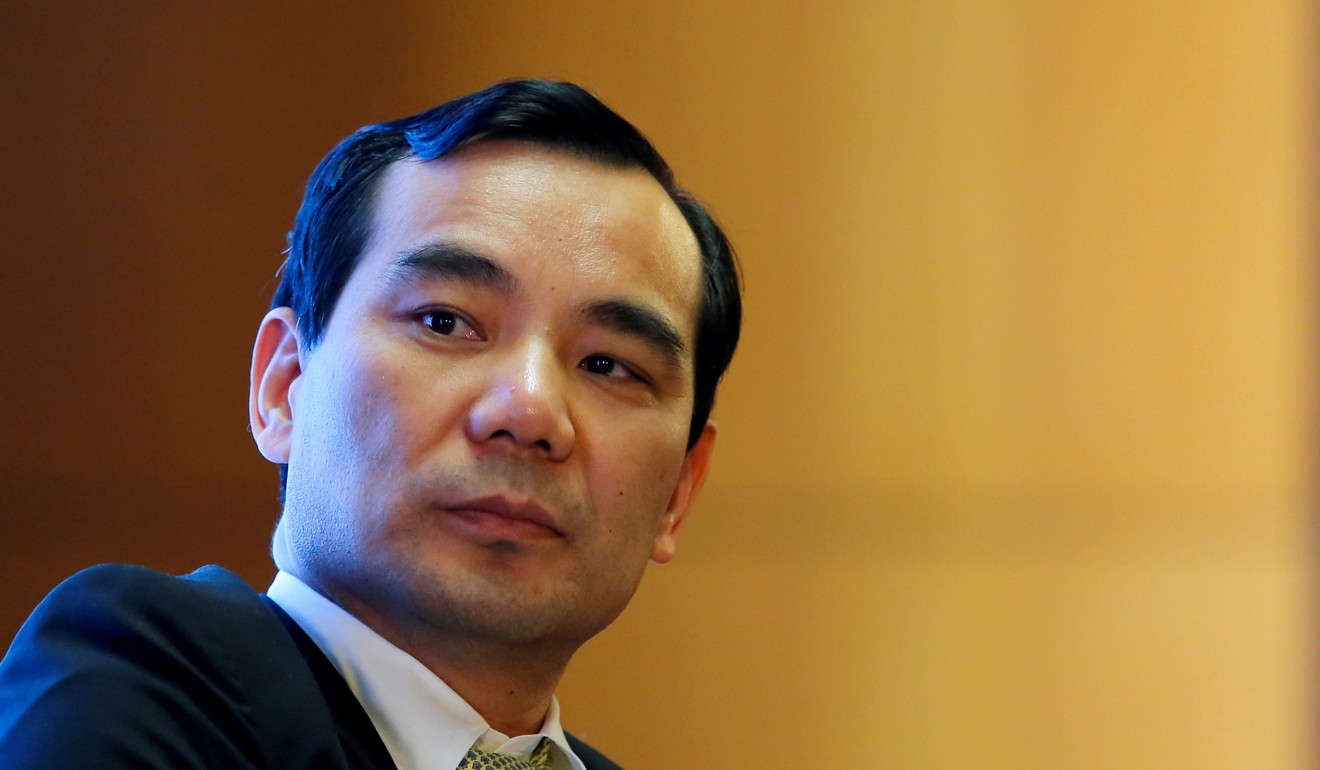 Xiao is being held in Suzhou, east China's Jiangsu province, about two hours' drive from Shanghai, according to a source, who also said the billionaire had lost about 20kg (44lbs) since being detained.
Sources said that in recent months Xiao, despite his limited freedom to communicate, had been writing letters to Chinese leaders including Xi, pleading for forgiveness and a light punishment. It is unknown if his letters have reached their intended recipients.
In one of them, addressed to Xi, Xiao is said to have mentioned the disgraced former boss of Anbang.
"The news about Wu has made me toss and turn restlessly over the past couple of nights," the letter said, according to a source who claims to have read part of it.
"I can't help repenting after realising that what I've done in the past has effectively undermined the interests of the country. I keep pondering what I can do to redeem my faults."
Xiao's "cooperative" manner under questioning is one of the reasons he is likely to get a relatively light punishment, one source said.
Under China's criminal law, the maximum punishment for manipulating stock prices is 10 years in prison, while those found guilty of "offering bribes on behalf of institutions" face up to five years behind bars.
In another high-profile case, Xu Xiang, once regarded as a guru of stock market investment, was sentenced to 5½ years in prison and fined 11 billion yuan (US$1.6 billion) in January 2017 by the Qingdao Intermediate People's Court in east China's Shandong province for manipulating stock prices.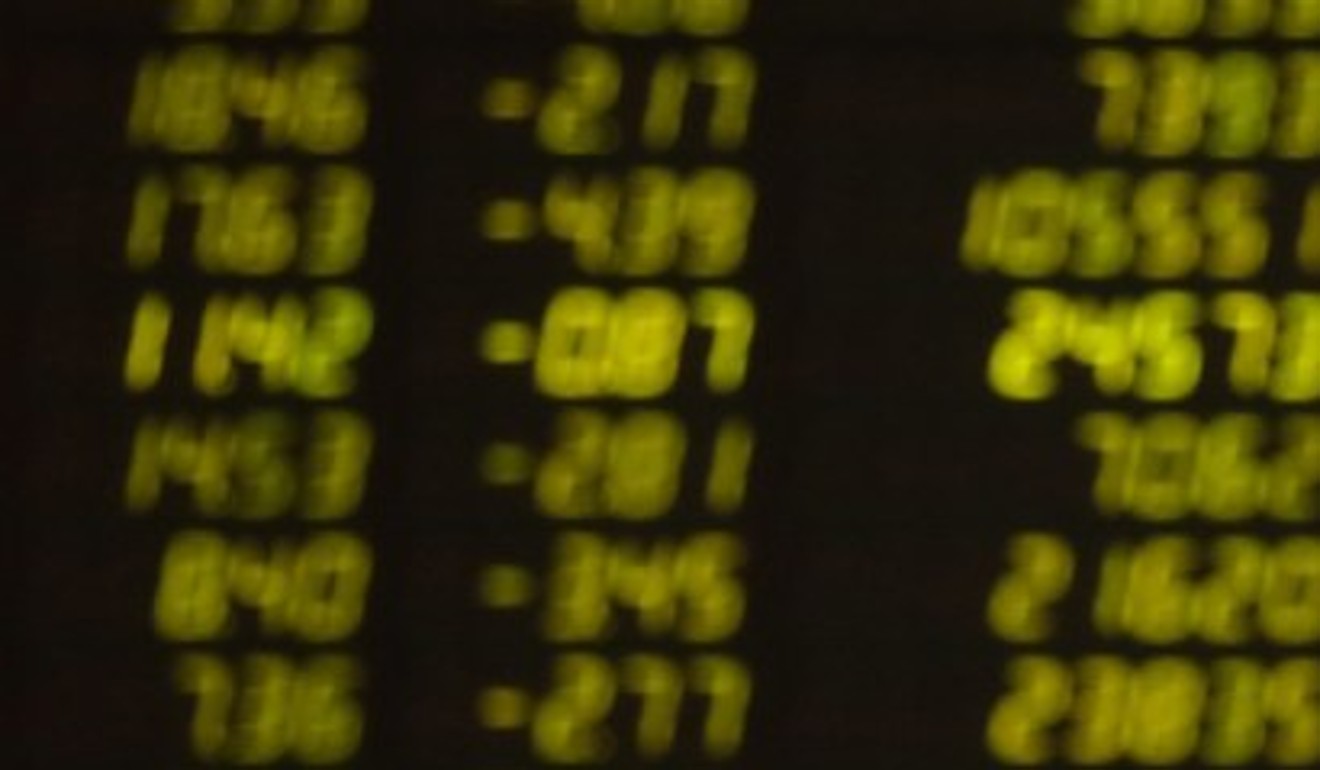 One of China's most mysterious businessmen, Xiao built a business empire centred on his Beijing-based Tomorrow Group, which comprised hundreds of corporate entities linked through complicated ownership structures.
He rose from a poor peasant family in Shandong to graduate from the prestigious Peking University.
Before he fell victim to Xi's crackdown on oligarchs, nicknamed "big crocodiles", Xiao navigated China's opaque world of money and power, establishing ties to family members of China's most powerful political figures.
He "disappeared" from Hong Kong's luxury Four Seasons Hotel on January 27 last year and was "persuaded" to return to the mainland to help with investigations relating to China's stock market.
The South China Morning Post reported that five men had entered Xiao's 28th-floor serviced flat just after 1am and left two hours later with the billionaire.
Hong Kong police records show that about 12 hours later, Xiao passed through border control at the Lok Ma Chau crossing that links the city to Shenzhen in Guangdong province.
Xiao was reported missing by his family on January 28. The next day, they told police he had called to say he was safe. The Chinese authorities have not confirmed Xiao's whereabouts.
His disappearance stirred fears in Hong Kong that mainland agents had violated its rule of law by crossing the border to carry out law enforcement.
Lai Tung-kwok, Hong Kong's then secretary for security, said at the time there was no indication Xiao had left the city against his will or that mainland public security officers had acted beyond their jurisdiction.
Meanwhile, Xiao's business empire is being carved up.
Chinese authorities told Tomorrow Group to divest itself of 150 billion yuan worth of assets this year to repay bank loans after divestment of about 100 billion yuan in 2017, the Post reported in March.
The process has been slower than expected because of China's changing financial landscape and stricter requirements for investments in financial institutions.
In one key deal, property and finance conglomerate Zhongtian Financial, based in the south China province of Guizhou, said in November it planned to buy up to a quarter of Huaxia Life – a financial institution controlled by Xiao – for 31 billion yuan.
Zhongtian said in May it was talking to regulators about the deal and in its interim report released last month said it was still moving forward.