Xinjiang
Get more with myNEWS
A personalised news feed of stories that matter to you
Learn more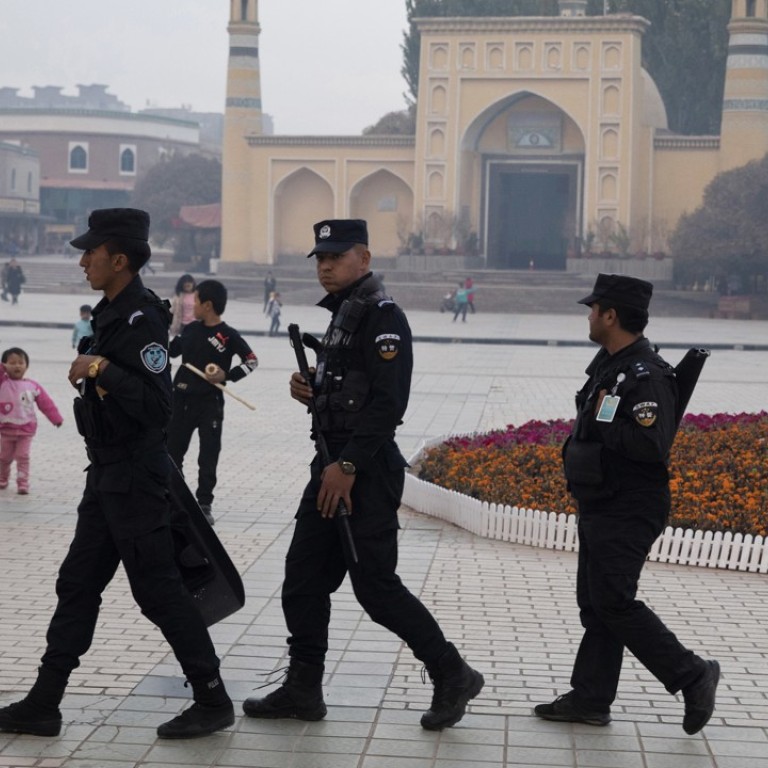 China changes law to recognise 're-education camps' in Xinjiang
Chinese officials had earlier denied existence of arbitrary detention centres and enforced political re-education
China's far-western Xinjiang region has revised its legislation to allow local governments to "educate and transform" people influenced by extremism at "vocational training centres" – a term used by the government to describe a network of internment facilities known as "re-education camps".
The change to the law, which took effect on Tuesday, comes amid an international outcry about the secretive camps in the Xinjiang Uygur autonomous region.
But observers said writing the facilities into law did not address global criticism of China's systematic detention and enforced political education of up to 1 million ethnic Uygurs and other Muslims in the area.
Chinese officials had earlier denied the existence of such arbitrary detention and enforced political re-education bases, but said some citizens had been sent to vocational centres for minor criminal misdemeanours.
The revision, issued by the regional legislature, recognises the use of such centres as part of the government's efforts to eliminate "religious extremism", which in recent years have also included a massive security crackdown in Xinjiang and sweeping restrictions on Islamic practices.
"Governments at the county level and above can set up education and transformation organisations and supervising departments such as vocational training centres, to educate and transform people who have been influenced by extremism," says a new clause in the "Xinjiang Uygur Autonomous Region Regulation on Anti-Extremism".
Apart from teaching vocational skills, the centres are required to provide education on spoken and written Chinese, and aspects of the law and other regulations.
They must also organise "ideological education to eliminate extremism", carry out psychological treatment and behaviour correction, to "help trainees to transform their thoughts and return to society and their families".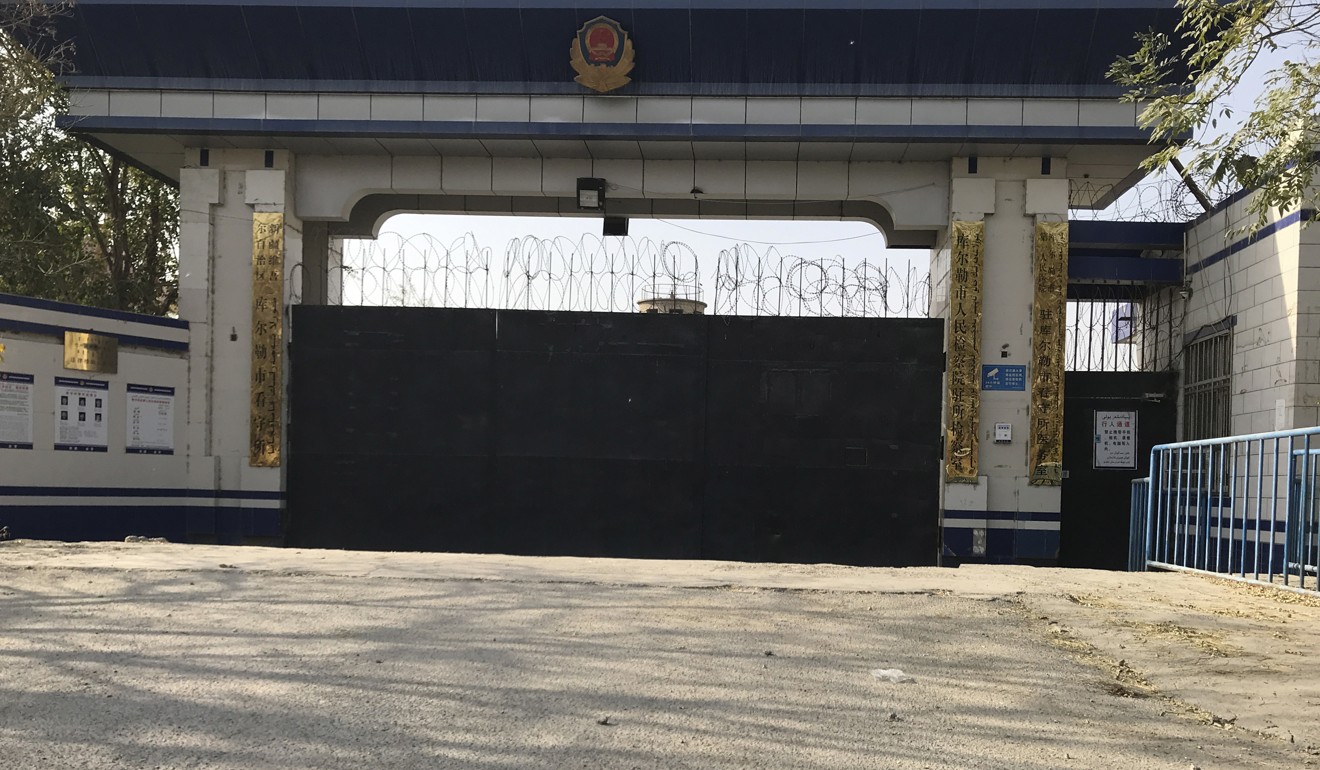 Dolkun Isa, executive chairman of the Munich-based World Uygur Congress, said Chinese authorities had been implementing the measures detailed in the revision without any legal justification for over a year.
Rolling out the law "is only a formality trying to legalise the crackdown against Muslims in Xinjiang," he said.
The old version of the law was passed in March 2017. It bans a wide range of acts deemed manifestations of extremism, including wearing veils or having "abnormal" beards, refusing to watch television or listen to radio, and preventing children from receiving national education.
The inclusion of the camps in local legislation comes as Beijing is under growing pressure from the United States and the European Union for its ruthless crackdown in Xinjiang, after a United Nations panel confronted Chinese officials in August over reports of extralegal mass detentions of Muslim minorities.
James Leibold, an expert in China's ethnic policies at La Trobe University in Melbourne, Australia, said the global criticism of the use of the detention centres had led to the Communist Party "scrambling to justify them legally and politically".
"[The] original 2017 deradicalisation regulation was vague and imprecise on its provision for 'education and transformation'," he said. "Thus this represents a retrospective fix and attempt to justify 'legally' the mass detention of Uygurs and other Muslim minorities in Xinjiang and elsewhere, for the purpose of political and cultural remoulding without due process."
That view is echoed by Li Lifan, a central Asian expert at the Shanghai Academy of Social Sciences.
"I think it … targets foreign criticism of how Xinjiang re-educates extremists and their family members," he said, adding that the regulation provided legal support for the authorities' efforts to "maintain social stability and national security".
However, rights advocates said writing the internment camps into law did not give it legitimacy.
"International human rights law is clear, no matter how much China tries to 'legalise' the impermissible," said Michael Caster, a human rights advocate with Safeguard Defenders who studies China's legal system.
"This is just another case of [Beijing] attempting to mask the violation of human rights behind the veneer of the rule of law. What is taking place in Xinjiang is at least a gross violation of human rights if not a crime against humanity."
Beijing blames Islamic extremists and separatists for the unrest between Uygurs and the ethnic Han majority that has led to the deaths of hundreds of people over the past decade. Human rights groups say the conflict is caused by the government's repression of religious freedoms and unfair ethnic policies.
Kristin Shi-Kupfer, director of research on public policy and society at the Mercator Institute for China Studies in Berlin, said that China had reasons to take legal and rational measures to combat extremist attacks but that the current measures "clearly blur the boundary between the realm of religion, culture and crime".
"The ongoing, systematic repression of mostly Uygurs in Xinjiang is likely to create more discrimination and alienation between ethnic groups in Xinjiang, especially Han and Uygurs, and potentially radicalise those who are not already silenced out of fear and desperation," she said.
This article appeared in the South China Morning Post print edition as: legal basis sought for detention centres