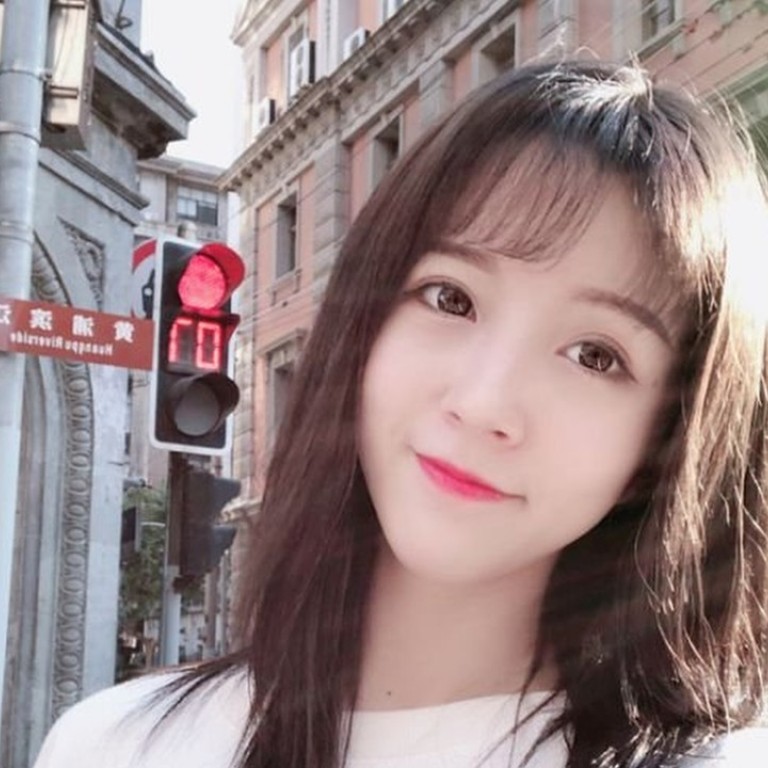 Chinese live-streaming star locked up for singing national anthem in 'disrespectful' way
Online celebrity Yang Kaili given five days' detention for 'insult to dignity' of the March of the Volunteers during broadcast
A Chinese live-streaming star has been detained for five days after singing part of the national anthem in a "disrespectful" way while broadcasting.
Yang Kaili, a 21-year-old self-made celebrity who had 44 million followers on one social media platform, "insulted" the national anthem while broadcasting on the Huya live-streaming platform, on October 7, police in Shanghai's Jingan district said in a social media post on Saturday.
Yang was introducing an "online music festival" when she hummed the beginning of a ceremonial tune called Athletes March, before singing the opening words to the national anthem March of the Volunteers while waving her arms in the air like a conductor.
Some internet users expressed anger at her apparent levity while the police statement described her behaviour as "an insult to the dignity of the national anthem which repelled internet users".
Yang is the latest to fall foul of Beijing's increasing controls over people's behaviour online and she was detained under a law introduced last year under which anyone who maliciously modifies the lyrics, or plays or sings March of the Volunteers in "a distorted or disrespectful way in public", can be detained for up to 15 days or jailed for up to three years.
Similar legislation is due to be implemented in Hong Kong and Macau after a number of incidents in which soccer fans in the former British colony booed the anthem before international fixtures.
The move has caused intense controversy in Hong Kong as many people expressed concerns that they might accidentally violate the law, which, besides banning any form of distortion or insult, says people must stand and act respectfully on certain occasions when the anthem is played.
Yang, who has over a million followers on Weibo, issued two apologies in the face of mounting criticism of her performance, begging forgiveness for her "stupid mistake".
"I sincerely apologise for singing the national anthem in an unserious manner while broadcasting. What I did has hurt your feelings. I'm sorry. Sorry to the motherland, to the fans, to web users, and to the platform," she wrote, promising to cease broadcasting and undertake patriotic education and activities.
Huya, which was listed on the New York Stock Exchange in May, immediately blocked Yang after the incident and took all her videos offline.
"The national anthem is solemn and sacred … Huya respects the anthem and firmly protects its dignity," the company said in a statement, adding that Yang's behaviour reflected her lack of awareness of the "law and social responsibility".
Meanwhile, all her videos have been deleted on TikTok, another popular streaming app through which she first rose to fame, gaining 44 million followers.
Just a few months ago, she was blocked by Kuaishou, TikTok's rival app, for asking fans for 30,000 yuan (US$4,300) to add her on WeChat, China's most popular social media platform.
The popularity of live streaming in China has soared in recent years, creating a great number of web celebrities, many of them young women who share snippets of their day-to-day lives on camera.
Now the world's biggest market for live streaming, the industry in China is expected to generate US$4.4 billion in revenue this year, according to a report by Deloitte.
This article appeared in the South China Morning Post print edition as: Web star held for 'disrespecting' anthem