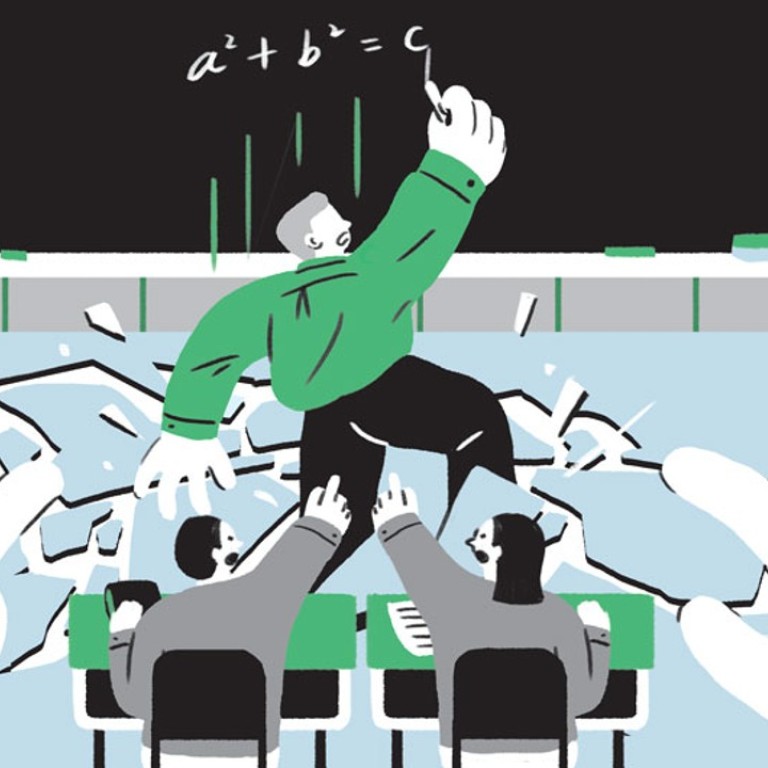 Chill and fear in Chinese classrooms as students are recruited to report teachers with 'radical' opinions
Several educators have been punished as the battle over political ideology intensifies on mainland campuses
One teacher was demoted after discussing social issues such as the environment, gender equality and the death penalty

Outspoken teachers are treading on thin ice as a battle over political ideology intensifies on mainland Chinese campuses where students are being mobilised to monitor and report "radical" political views.
In the past three months, several professors and schoolteachers have been sacked or disciplined for "out of line" opinions.
The firings have raised concerns among education experts over what they described as a worsening trend of "stifling classroom free speech" that could lead to a lack of critical thinking in education.
Liang Xin, a teacher for more than 10 years at a top secondary school in eastern China, is among the educators affected. Last year, the popular teacher was demoted to school janitor after one of his own students turned on him.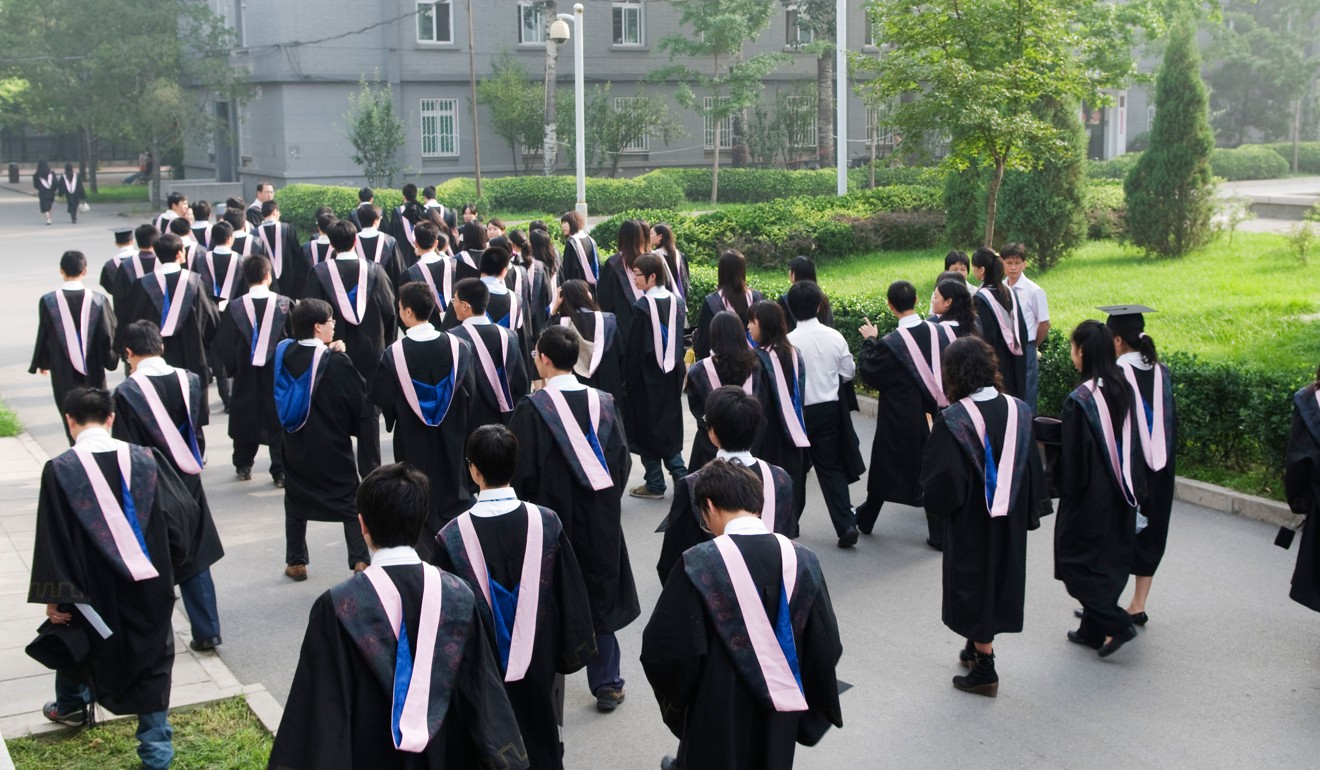 Speaking recently to the South China Morning Post and using an assumed name for fear of retribution, Liang said he knew to steer clear of topics such as the Cultural Revolution, Tiananmen Square and dissident crackdowns. He said he did not know, however, that even discussing social issues could get him into trouble.
"I have been kept away from classrooms since then to avoid 'misleading' students," Liang said. "My professional career is basically over. No other schools would dare to hire me as this negative record will stay in my files forever."
In class, Liang would often discuss social issues such as environmental protection, gender equality and the death penalty.
"They say I always focused on what went wrong rather than appreciating what our country has achieved," he said.
"I was only trying to offer a different perspective that was not printed in textbooks. Every one of my students deserves the right to learn critical thinking and make their own judgment.
"Don't believe every word from textbooks or teachers," he said.
"When the textbooks talk about us, the people, being the masters of our country, I asked them what civil rights do we enjoy? Do we have a say in basic things like air and water quality?
"Some students may report me because they are hurt after realising the constructed reality they lived in has collapsed," Liang said.
Ideological control has been tightened since President Xi Jinping came to power in 2012, with the education sector seen by the ruling Communist Party as the front line of an ideological battleground.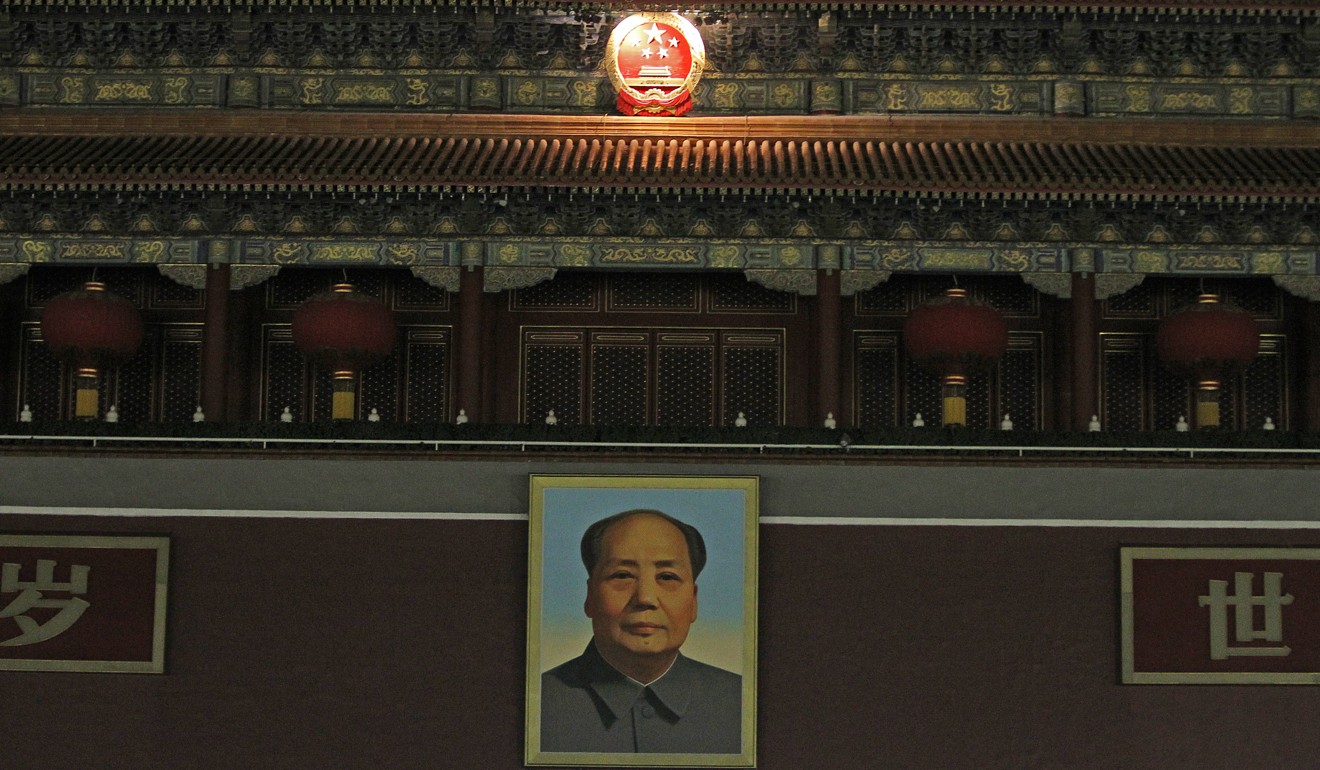 In 2013, universities were ordered to steer clear of seven topics, including universal values, press freedom and civil rights. Strengthened patriotic education was also ordered to be embedded into school curriculum and extracurricular activities.
Soon after, universities were seen recruiting "student information officers" to "collect information and write weekly reports" about their teachers and fellow classmates. Anything from "abnormal opinions, teaching content, style and classroom attitudes" is on the watch list, according to notices found on university websites.
Outspoken educators who have openly criticised Communist authorities or party leaders have been punished or silenced. But teachers have also been punished for general comments on social issues.
Chu Zhaohui, a senior researcher at the National Institute of Education, said he was very concerned about seeing more students telling on their teachers.
"The number of students reporting their teachers has increased recently but official statistics are not available," he said.
"We have learned in some cases that high school and university students have been asked by relevant [government] departments to report inappropriate classroom comment," Chu said, adding that even school administrators were "very shocked" to find out about such cases.
He refused to name the government departments involved, citing concerns about the sensitivity of the cases.
"It used to be more common among teachers of liberal arts subjects as they commonly touch on social issues in classrooms, but we are now seeing that even science teachers have been targeted," he said.
In the latest case, Professor Zhao Siyuan, the arts school deputy dean at Communication University of Zhejiang, was given a "severe warning" by the institution's party committee last week. According to a discipline document posted online, Zhao was accused of "using inappropriate terms" while addressing new students.
Watch: China gets a new cyber censor-in-chief
On September 30, Zhao spoke about the significance of "critical thinking" and described the current generation of university students as lacking a sceptical and explorative mindset while blindly following textbooks and submitting to power.
A similar example was cited at Beijing University of Civil Engineering and Architecture, where Xu Chuanqing, a mathematics teacher, was penalised in April after her students used social media to accuse her of comparing them unfavourably to hard-working Japanese students.
In June, a teacher at a Beijing secondary school was sacked for discussing the bloody Tiananmen Square crackdown after two of his students brought flowers to commemorate those who died there on June 4, 1989.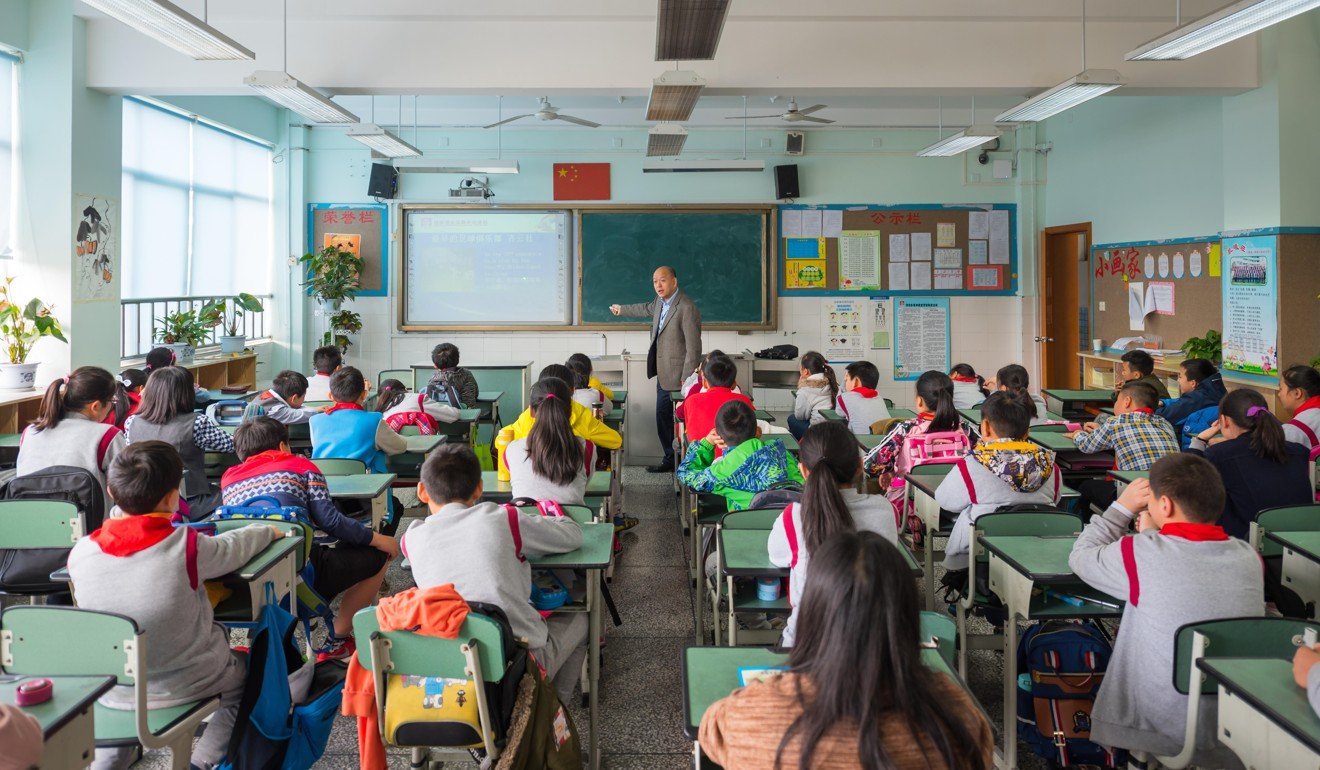 Chu said such actions have forced teachers to shy away from sharing anything beyond textbook knowledge and in some extreme cases have pushed them out of the classroom.
"There is a school we knew that hires 120 teachers for its primary and secondary sections but half of them have … different excuses to avoid teaching in classrooms," he said.
For Liang, pending investigations mean he now makes only half of what he used to, and he said his colleagues had avoided him since he was publicly denounced.
"I go to school every day as usual; my family does not know what had happened to me," he said.
"They look at me strangely and won't approach me, like I'm some kind of alien … but some give supportive eye contact."
This has many teachers taking a back seat when it comes to their roles and limiting themselves to textbook materials, according to educators interviewed by the Post.
A secondary school sports teacher in Guangzhou said his colleagues seldom went beyond the content of textbooks to stay away from "invisible hot buttons".
"It's very suppressive. Even primary-school teachers are very fearful of being caught these days," said the teacher, who asked not to be identified.
"Every word that [comes] out in front of parents and students is mild to avoid triggering unwanted reactions.
"Teachers are no longer honoured. The pressure is distorting the role of a teacher, encouraging us to do the bare minimum to get by."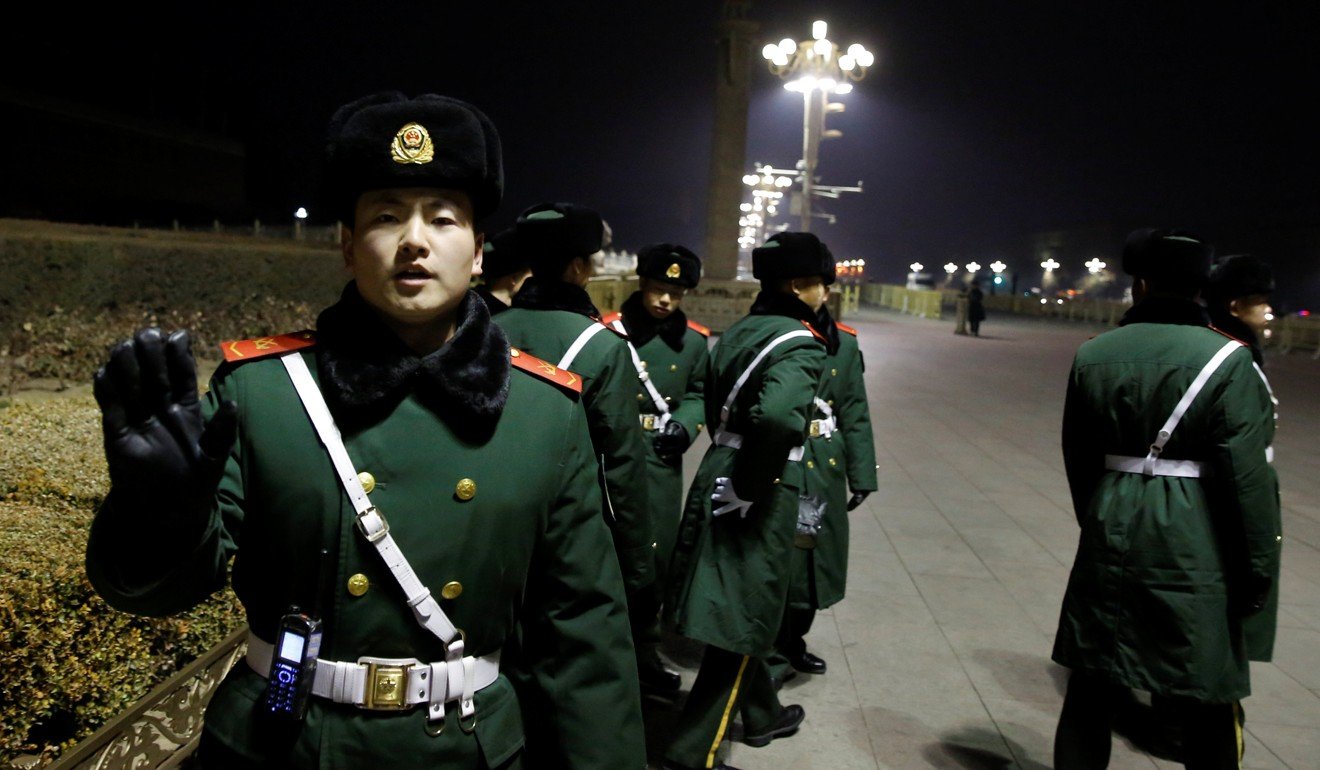 Chu called for a return of a normal teaching atmosphere and for school administrators to refrain from placing such limits on teachers. Doing so might risk "bringing back the sentiment of the Red Guards", he said, and their notorious mission to eradicate signs of China's feudal past during the Cultural Revolution.
"Teachers should be given free speech and their opinion should not be affected by political ideology," Chu said.
Xiong Bingqi, deputy director of the Beijing-based 21st Century Education Research Institute, said students should still be encouraged to report illicit behaviour by teachers, such as physical abuse or sexual harassment.
"But their opinions should not be targeted," he said. "If teachers aren't allowed to express their opinion, it is the students who are missing out on the path of education."
Xiong called on school administrators to protect teachers from the trend and guide their students to appreciate diversity.
"Reporting is not the main issue here. Rather, the real issue is about how schools and education authorities handle these reports.
"Don't allow this reporting trend to abuse teachers or allow students to abuse it to seek retaliation on their teachers," he said.
To this day, Liang said he did not regret what he had taught his students.
"I am not a diehard fan of the party, but I am not subverting this country, nor am I capable of it," he said.
"All I try to do is to seek that light, so even if I'm not able to brighten the whole sky with it at least I can shine the light on myself so that I won't live in darkness."
This article appeared in the South China Morning Post print edition as: climate of fear grips mainland campuses