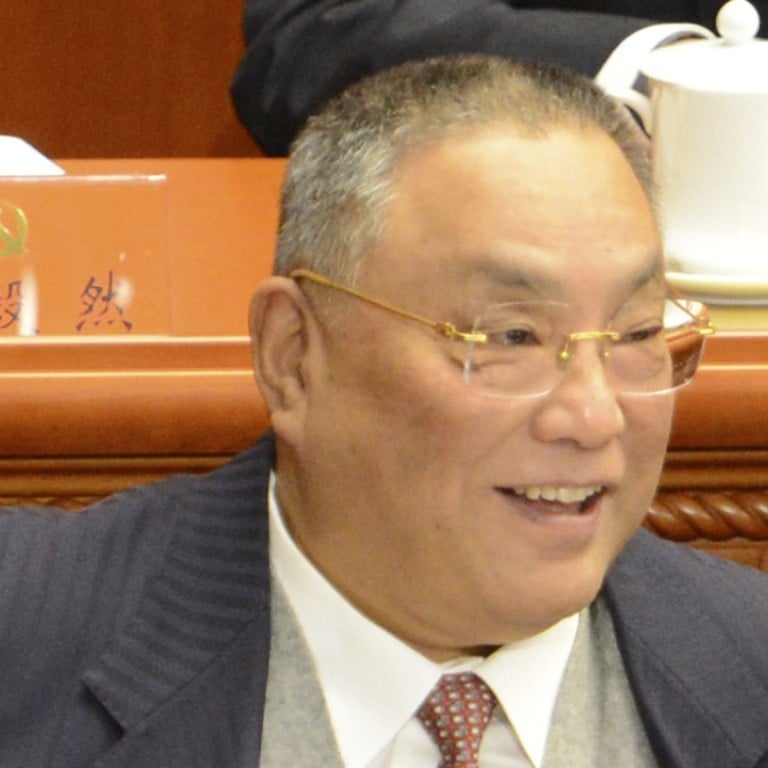 Deng Xiaoping's son urges China to 'know its place' and not be 'overbearing'
Deng Pufang says the economic and cultural changes introduced by his father 40 years ago are 'irreversible'
Comments in unpublished speech to disabled group offer counterweight to current assertive foreign policy

An influential son of Deng Xiaoping, the former Chinese leader who steered the country towards decades of economic growth, urged his government to "keep a sober mind" and "know its place", delivering a counterpoint to Beijing's increasingly ambitious foreign policy and military assertiveness.
"We must seek truth from fact, keep a sober mind and know our own place," Deng Pufang, the eldest son of Deng Xiaoping, said in a recent speech that was not made public but was obtained by the South China Morning Post. "We should neither be overbearing or belittle ourselves."
Later in the speech, Deng urged China to embrace a "cooperative and win-win international environment".
"International uncertainties are on a rise. We should stick to the direction of peace and development, and try to earn a cooperative and win-win international environment," he said. "The most important thing at the moment is to properly address China's own issues."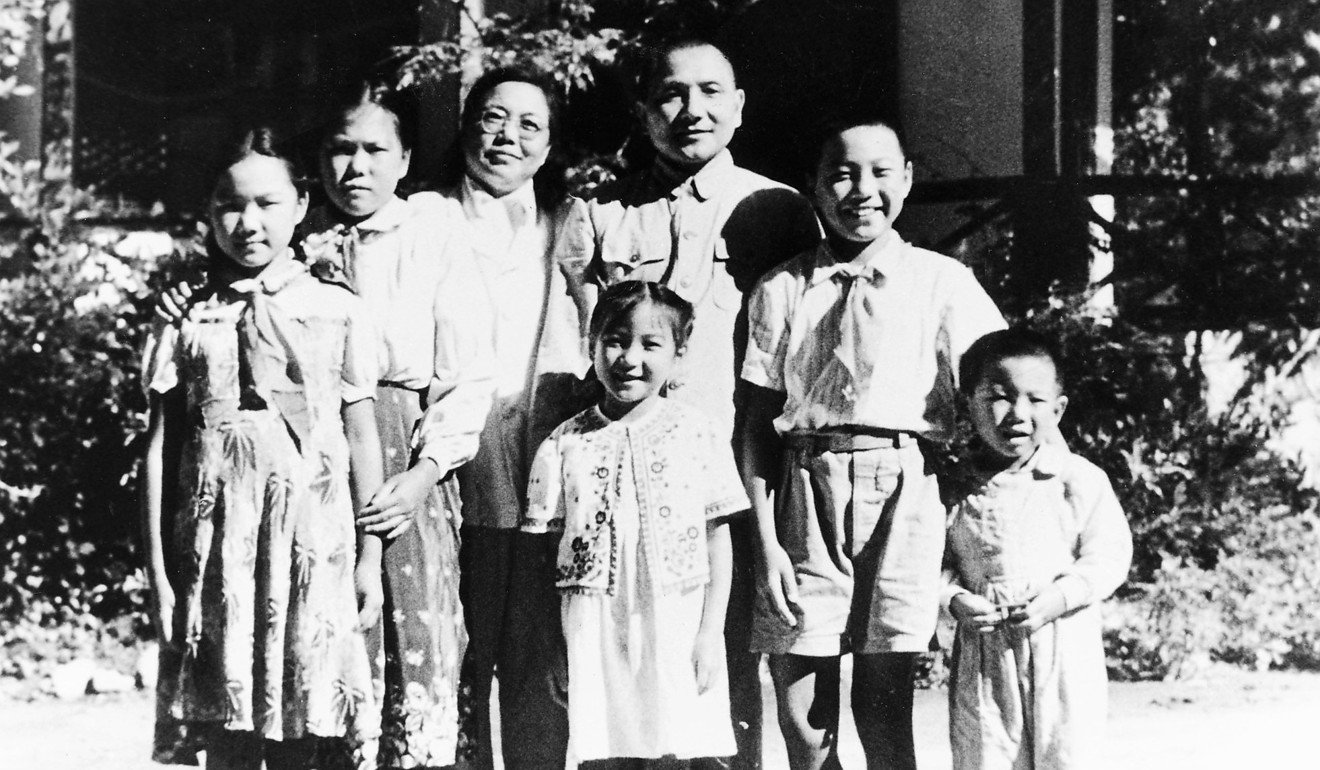 Deng's remarks, reminiscent of his father's signature comment on China's foreign policy – "hide your edge and nurture your strength", which means behaving humbly and never taking the lead in world affairs – was made amid an intensive public debate over China's assertive foreign policy in recent years.
The speech was delivered as Deng, 74, was re-elected on September 16 the honorary chair of China's Disabled Persons' Federation (CDPF), a semi-official association attached with symbolic political significance mostly because of him. Deng has used a wheelchair since 1968, when he was seriously injured while trying to escape a mob during the Cultural Revolution.
All seven members of the Standing Committee of the Politburo, including President Xi Jinping, attended the opening ceremony of the CDPF's five-yearly national congress meeting two days before Deng's speech, according to state media.
They were not present during the speech, which was made in the closing ceremony, but Deng started his remarks by paying homage to Xi's leadership.
Looking back on his father's assessment in 1992 that "consolidating and developing China's socialism will take dozens of generations", Deng said it spoke of the long path ahead for China.
"People said that even Confucius was no older than 'dozens of generations' and suggested he reconsider the wording," Deng said of his father. "He thought about it and insisted it would take 'dozens of generations'."
"He's very persistent about saying 'dozens of generations'. Why? He wants to emphasise the process will be lasting, arduous, tortuous and complicated."
In contrast with the federation's past practice, this year's speech has not been made public. A 2013 speech by Deng was posted on the CDPF's website 10 days later.
While most speeches at similar official events are heavily scripted, Deng went beyond CDPF affairs and commented extensively on a broad range of political issues, ranging from China's foreign policy to his father's brainchild: the reform and opening-up policy whose 40th anniversary will be in December.
Speaking of decades of market reforms introduced by his father starting in the late 1970s, the younger Deng said the changes were "irreversible".
"The reform and opening-up policy brought about earth-shaking changes to China – comprehensive changes in politics, economy, society and culture," Deng said.
"These changes to the social structure, division of interests and way of thinking are fundamental, historical and irreversible."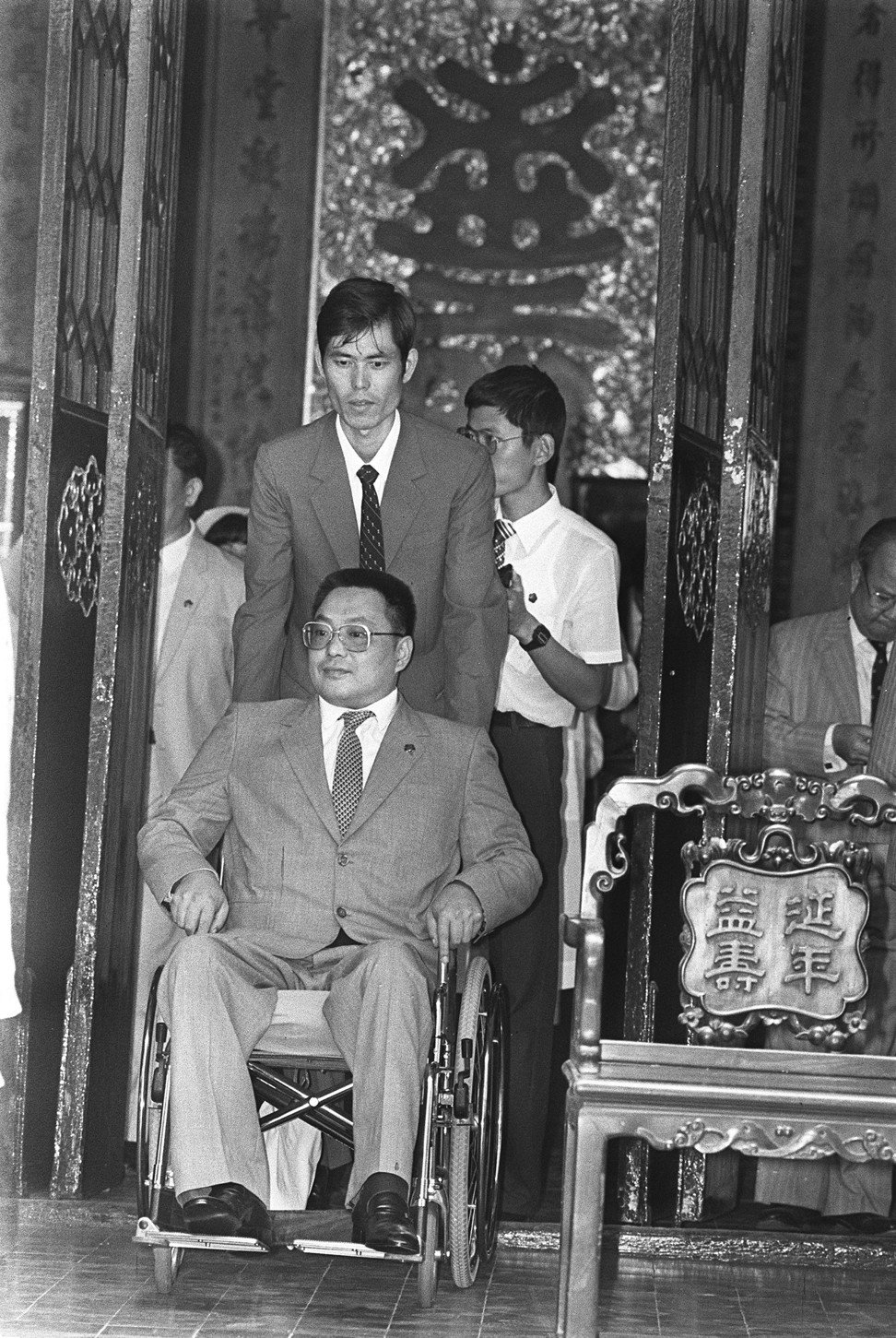 He went on to say that China should remain on the same path for a century and not go backward.
"We should … continue down this path … bite the bullet, make no regression and remain unwavering for a hundred years," he said.
Deng also lashed out at the destructive Cultural Revolution, a decade of social and political upheaval that began in 1966 under supreme leader Mao Zedong.
"We had all been through the Cultural Revolution. Faith and morals were lost, the culture and the society were chaotic," he said. "People had lost faith on everything."
Such candid comments are rare, as the dark chapter of recent Chinese history has been seen as highly sensitive by the government. But Deng's stance was hardly surprising.
Fifty years ago, in the midst of imprisonment by mobs who had gone after family members of disgraced senior officials, including his father, Deng jumped from the third floor of a Beijing building and was left partly paralysed.
Deng is well known throughout China, and is considered highly influential among the sons and daughters of communist China's first generation of revolutionaries, who are closely connected to the country's political elites. Xi himself is a son of a first generation revolutionary.

His speech came as China is counting down to the anniversary of the elder Deng's reforms, which included moderate political liberalisation, a market economy and social tolerance.
There has been a growing debate about Beijing's commitment to these reforms. In a much-discussed speech three weeks ago, US Vice-President Mike Pence said Beijing only "pays lip service to 'reform and opening", while Deng Xiaoping's famous policy "rings hollow".
Dali Yang, a political science professor at the University of Chicago, said that while many had read Deng's speech as veiled criticism of current policies, the remarks might signal an internal shifting of stance within the party.
"It's important to note that he paid homage to Xi's leadership as the core leader," said Yang, an expert on Chinese politics.
"In other words, he's not there to publicly criticise Xi."
"One possibility is that by mid-September the Chinese leadership had already shifted their stance internally and re-learned the lessons of Deng Xiaoping," added Yang, who then referred to Japanese Prime Minister Shinzo Abe's recent trip to China to mark the 40th anniversary of a mutual friendship treaty: "You don't swallow your pride and invite PM Abe to Beijing at a moment's notice."
The speech by Deng last month seemed an effort to preserve his father's legacies as Beijing sought to reinterpret them, said Christopher Johnson, a China specialist at the Centre for Strategic and International Studies, a Washington-based think tank.
"The speech is definitely an effort to put the 'democratic' back in democratic centralism by encouraging debate and questioning the current policy line," Johnson said. "It's a brave act, but I'm doubtful it's more than a one-off in elite circles."
This article appeared in the South China Morning Post print edition as: deng son's call to 'know our place'