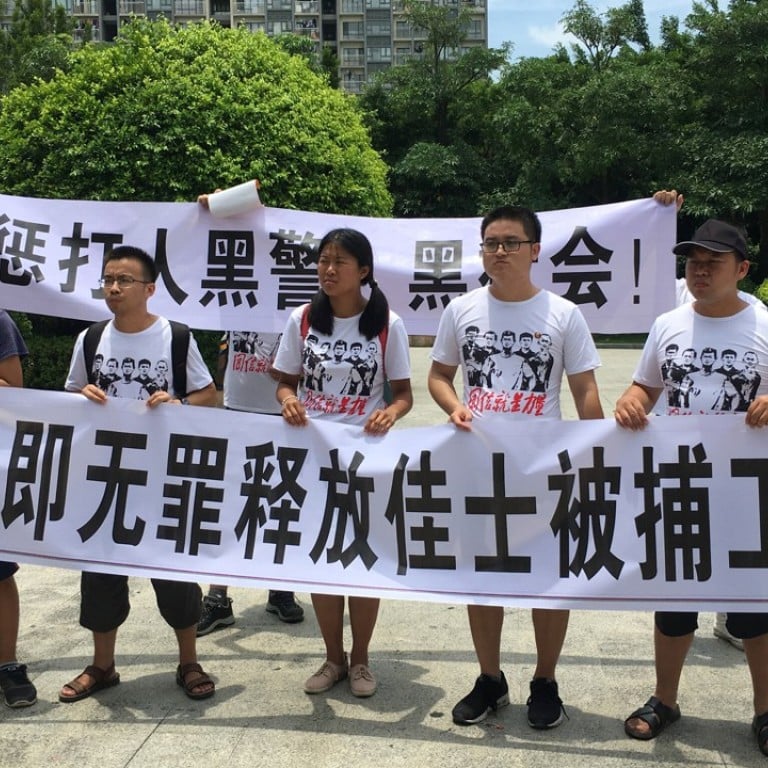 Xi Jinping tells China's trade union to put workers first, but will it take any notice?
New leaders of All-China Federation of Trade Unions should 'focus on employees' most pressing concerns', president says
But workers don't view official union as an organisation on which they can rely, labour rights expert says
Two weeks before the crackdowns on young Marxist labour rights activists in five Chinese cities this month , Chinese President Xi Jinping and six other top decision-makers met the new leaders of the country's official trade union and urged them to reform the organisation to better represent its members.
"It is the political responsibility of trade unions to guide employees and the people in following the party, and consolidate the class foundation and public support for the party's governance," Xinhua quoted Xi as saying at the meeting with the All-China Federation of Trade Unions (ACFTU) on October 29.
He also asked its leaders to "focus on the most pressing, most immediate issues that concern employees, and fulfil the obligation of safeguarding workers' rights and interests".
Despite those comments, analysts have questioned how effective the union can be in supporting its 300 million members in the current economic climate, with a trade war raging with the United States and tensions mounting in the private sector.
"Workers do not view the [official] trade union as their organisation, which they can rely on to speak out and defend their rights and interests in the workplace and beyond," said Dr Tim Pringle, an expert in labour studies at SOAS, University of London.
Unlike in most other countries, China's trade union federation is chaired by a senior Communist Party leader. The incumbent is Wang Dongming, who was appointed late last month. The former party boss of Sichuan province is also deputy head of the national legislature and a member of the party's 200-strong Central Committee.
His two immediate predecessors, Wang Zhaoguo and Li Jianguo, were both members of the Politburo – the country's decision-making body – and vice-chairmen of the national legislature.
Pringle said that the federation often found itself between a rock and a hard place. Despite direct calls from Xi for it to improve worker representation and maintain industrial harmony, moves by the union tended to be slow and overcautious.
"The ACFTU needs to accept that workers' interests are not always in alignment with employers' interests, and that capitalist labour relations exist in China," he said.
"Clinging to the old way of doing things leaves the union in a straitjacket that prevents them from defending members' rights and interests. They need to start taking the straitjacket off."
There have been numerous major industrial actions in China this year that have spilled across the country, including strikes for better pay by crane tower operators in May and truck drivers in June.
In July, workers at electronics firm Jasic Technology in Shenzhen, south China's Guangdong province, took to the streets to fight for their right to set up a union. Although relatively small in scale, the action was supported by young Marxist university students but ended with the official crackdown.
Chris Chan King-chi, an associate professor at City University of Hong Kong, said Beijing's order for the federation to better connect with workers was likely driven by its desire to "minimise the possibility of external parties influencing the grass roots and strengthen party control over labour affairs".
"The function of representing workers' interests, such as collective bargaining for better pay, will be further weakened with a party-centric union," he said.
However, some disputes, such as those regarding back pay and insurance, might be resolved quicker because of the party's influence, he said.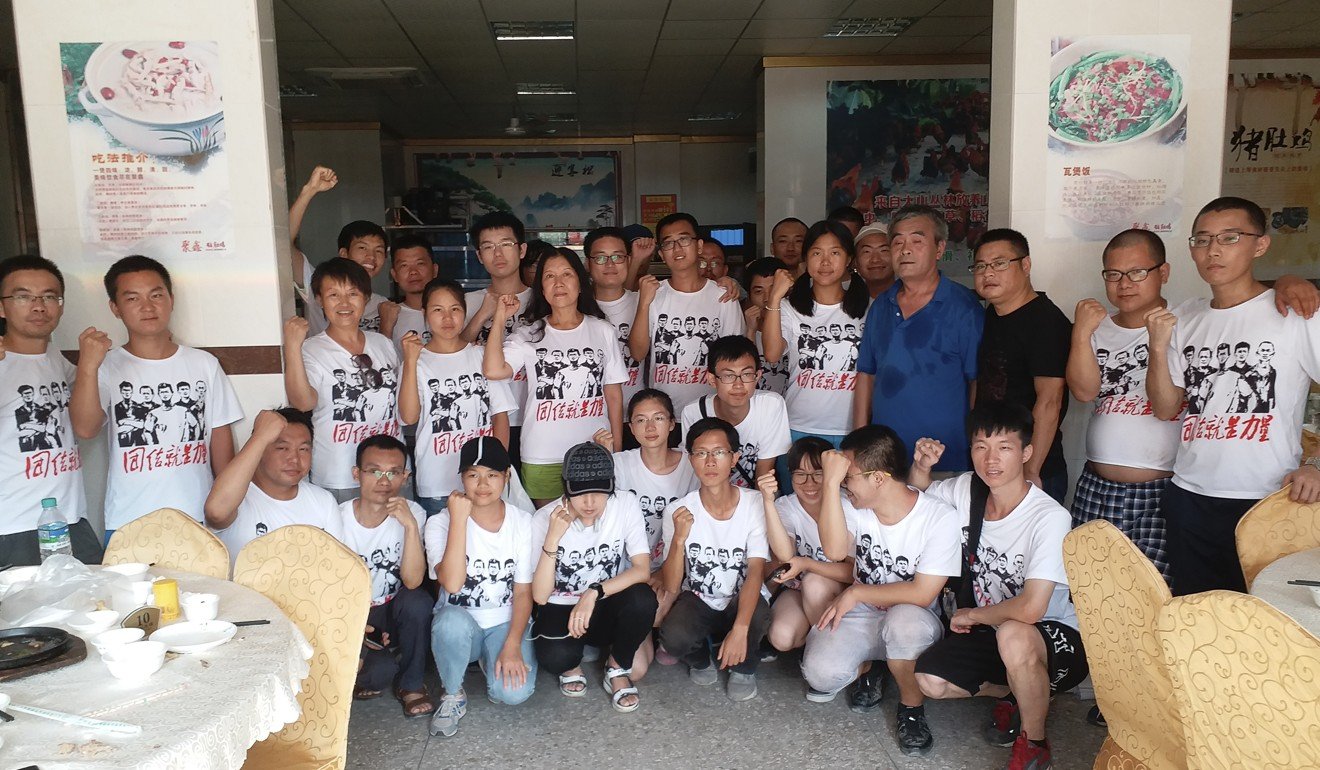 Pun Ngai, a sociology professor at the University of Hong Kong and an expert on labour rights in China, said she hoped the recent meeting between the federation and senior leaders would lead to beneficial reforms.
"The value of a union is to be able to represent workers. It would be a real shame if they continued to be under-represented," she said.
Pringle said the federation's failure to win workers' trust and build credibility meant wildcat strikes were likely to continue, and that whenever possible they would be supported by groups like the young Marxists.
According to a report published in August by Hong Kong-based workers' rights group China Labour Bulletin, there were at least 6,694 strikes and protests in China between 2015 and 2017, most of them involving workers from the construction and manufacturing industries. The group added that it could record only incidents that were in the public domain and estimated it had accounted for 5 to 10 per cent of cases.
There are few publicly available statistics on the level of ACFTU involvement in industrial actions, but the official trade union's spokesman Wang Xiaofeng said last month that its arbitration panels had handled about 2 million general labour disputes over the past five years, or an average of 400,000 per year.
According to the latest data published by the National Bureau of Statistics, there were 785,000 new labour disputes in 2017 alone.