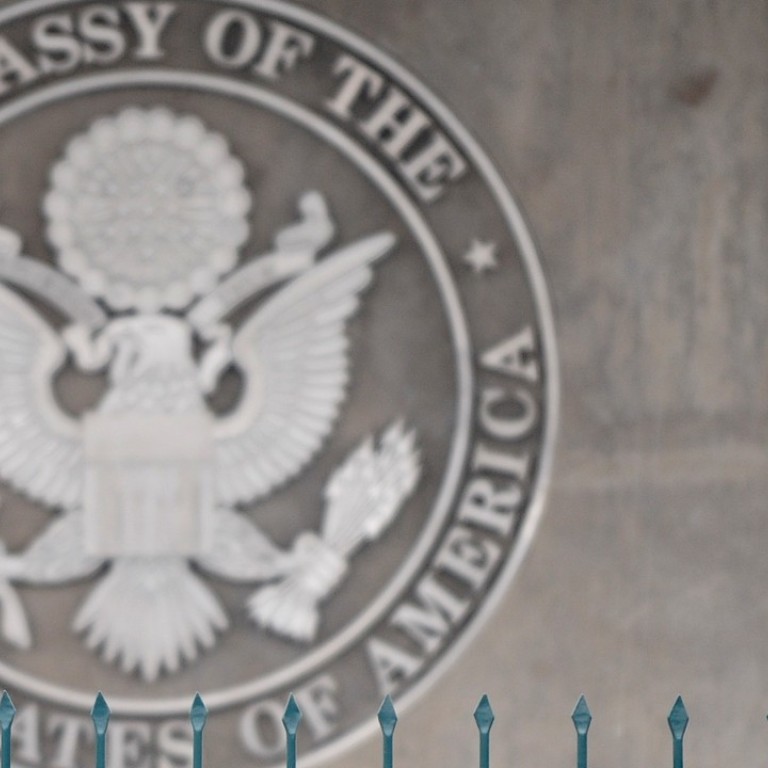 China censors US embassy's WeChat post on trade war truce
Article being blocked from forwarding or sharing after it describes outcome of the talks, which postponed higher tariffs on Chinese imports to the US
Both sides' statements about agreement between Xi Jinping and Donald Trump in Argentina contained omissions
A social media post by the US embassy in Beijing about the trade agreement between the two nations was being partially censored on Monday, with the WeChat article visible but blocked from forwarding or sharing.
Separate posts on the death of former president George H.W. Bush were not similarly affected, and could be shared. The embassy WeChat posts about the outcome of the talks, which postponed the imposition of higher tariffs on Chinese goods by at least 90 days, were in English and Chinese.
The official statements made by China and the United States about what was agreed at the meeting in Argentina between presidents Xi Jinping and Donald Trump contained marked differences and omissions on both sides.
For example, the Chinese statement did not include mention of the 90-day deadline or a requirement that the nation begin buying more US farm, energy and other products.
The US embassy declined to comment on a specific post, but a spokesman said the embassy faced regular and routine blocking of social media posts in China.
The embassy has repeatedly used its account on Tencent Holdings' WeChat network and other social media to post statements and news critical of China, including about the detention of Muslims in China's Xinjiang Uygur autonomous region.
Tencent did not respond to an emailed request for comment.