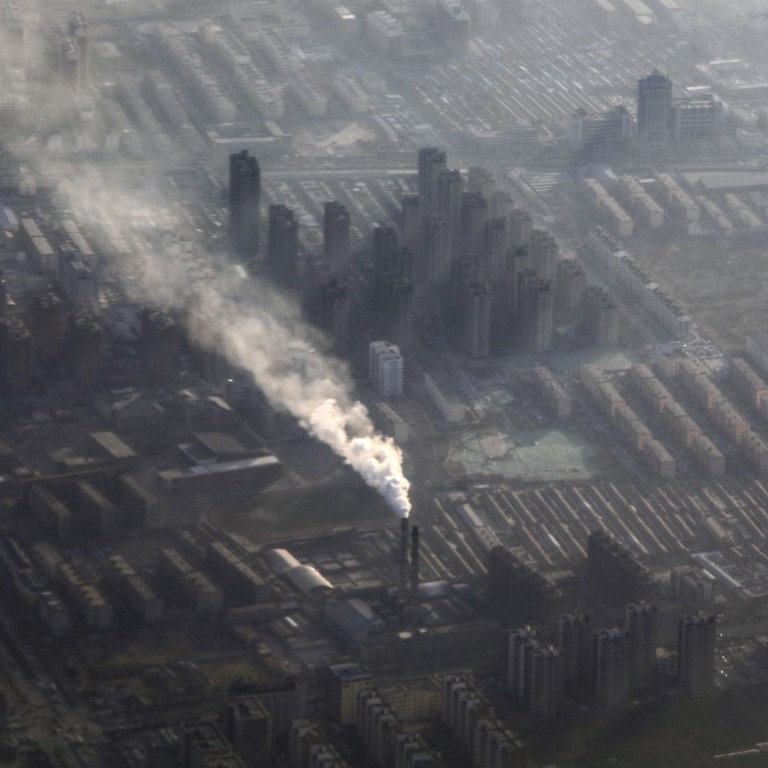 Beijing smog: which industries were among the worst offenders, according to 2,000 top Chinese scientists?
Rate of coal consumption was four times national average and output of several industries was found to account for 40 per cent of national total
Most bulk materials in the region were transported by diesel trucks
China's industrial structure and the dominance of road transport have been northern China's main air pollutants and caused the notorious smog that plagues cities including Beijing, a two-year official study by more than 2,000 Chinese scientists and experts has concluded.
The study, released by the National Air Pollution Prevention and Control Centre, was undertaken as part of China's campaign against air pollution, launched in 2017 and identified by President Xi Jinping as one of the three domestic priorities of his administration.
The Beijing-Tianjin-Hebei region, or Jingjinji area, has become one of the most heavily polluted parts of China because of its heavy industry, reliance on coal and road-dominated transport.
This has resulted in coal consumption per unit of land that the study found was four times the national average. The output of steel, coke, glass and raw materials each accounted for more than 40 per cent of the country's total, and 80 per cent of bulk materials in that region were transported by diesel trucks, China News Service reported late on Sunday, quoting the centre's deputy head Zhang Yuanhang.
Smog levels were shown to be connected to geographical concentrations of certain industries, such as steel, glass and petrochemicals. Unfavourable weather was another factor explored in detail.
"We are constantly observing the formation of haze, and we can see that as long as there are unfavourable meteorological conditions, the smog often occurs from these areas," said Ma Jun, director of the Institute of Public & Environmental Affairs, an environmental non-governmental organisation in China.
The study found that nitrate pollution in Beijing-Tianjin-Hebei was very prominent, its rapid increase helping to drive the explosive growth of PM2.5 – particles smaller than 2.5 micrometres, which provide a key indicator of air pollution.
Ma said detailed analysis of the causes of pollution would help to shape China's targeted pollution-cutting efforts, but warned this could be compromised by the US-China trade war and the slowdown in the Chinese economy.
"Some industries with high energy consumption are causing a backlash [against reducing emissions], and the economic downturn is one of the reasons," Ma said.
"Some local government officials want to maintain economic development, so they go back to those high-consumption industries, increasing production capacity."
Environment Minister Li Ganjie said on Sunday on the sidelines of the annual Chinese People's Political Consultative Conference that China had met its emissions targets for 2018, but that there remained difficulties and challenges for it to address on pollution.
In 338 major Chinese cities, the average density of PM2.5 dropped 9.3 per cent year on year in 2018, state news agency Xinhua reported.
Controlling pollution was one of the "three critical battles" pinpointed by Xi in 2017, along with alleviating poverty and reducing economic risks.