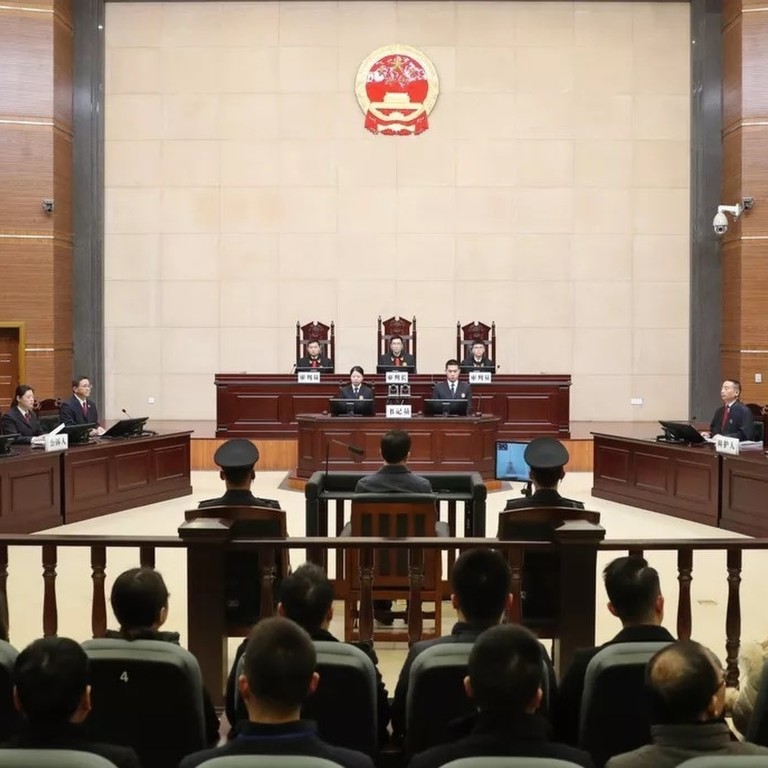 China made rulings on 40 per cent more intellectual property cases in 2018 - a key area of tension in relations with US
Chief Justice Zhou Qiang says 288,000 first instance IP-related cases were concluded in 2018 – up 41.8 per cent from last year
It's a key area of tension in trade relations between the US and China
China's top judge said the nation's courts handled more intellectual property rights cases last year – a key area of tension in trade relations between Washington and Beijing.
Zhou Qiang, chief justice of the Supreme People's Court, said in his work report delivered at the annual legislative sessions on Tuesday that 288,000 first instance IP-related cases had been concluded in 2018 – up 41.8 per cent from a year ago.
It was the second consecutive year the number of IPR cases processed by the courts went up by more than 40 per cent. In 2017, Chinese courts handled 213,480 such cases – a rise of 40.4 per cent from the previous year.
Meanwhile, in a separate work report on Tuesday, Zhang Jun, the procurator general of the Supreme People's Procuratorate, highlighted the number of IPR-related prosecutions.
Zhang told the National People's Congress that 8,325 people had been prosecuted in 2018 for acts including infringement of patent and trademark rights and trade secrets – a rise of 16.3 per cent from the previous year.
The jump in the number of cases indicated a greater awareness of protecting intellectual property rights, according to Fang Jianwei, a partner with Zhong Lun Law Firm in Beijing.
US President Donald Trump has repeatedly lashed out at China's lax IPR protection laws, alleged forced technology transfers and IP theft, saying it costs the US as much as US$600 billion per year – an accusation China has denied.
China first established specialised IP courts in Beijing, Guangzhou and Shanghai in 2014. Last year, a new IP tribunal was set up at the supreme court level to handle appeals relating to civil and administrative IP issues such as trademarks, patents, trade secrets and unfair competition.
Zhou said in his report that the tribunal also aimed to nurture a favourable legal environment for technological innovation and a better business environment for domestic and foreign companies.
He added that there were plans to open 19 more IP courts.
Zhou also said 15,000 civil and commercial IP first instance cases involving foreign parties had been handled last year.
Observers said the new IP courts would help to improve intellectual property rights protection for both foreign and Chinese businesses operating in the country.
"Setting up these IP courts will contribute to the consistency of judicial decisions for cases that are similar," Fang said.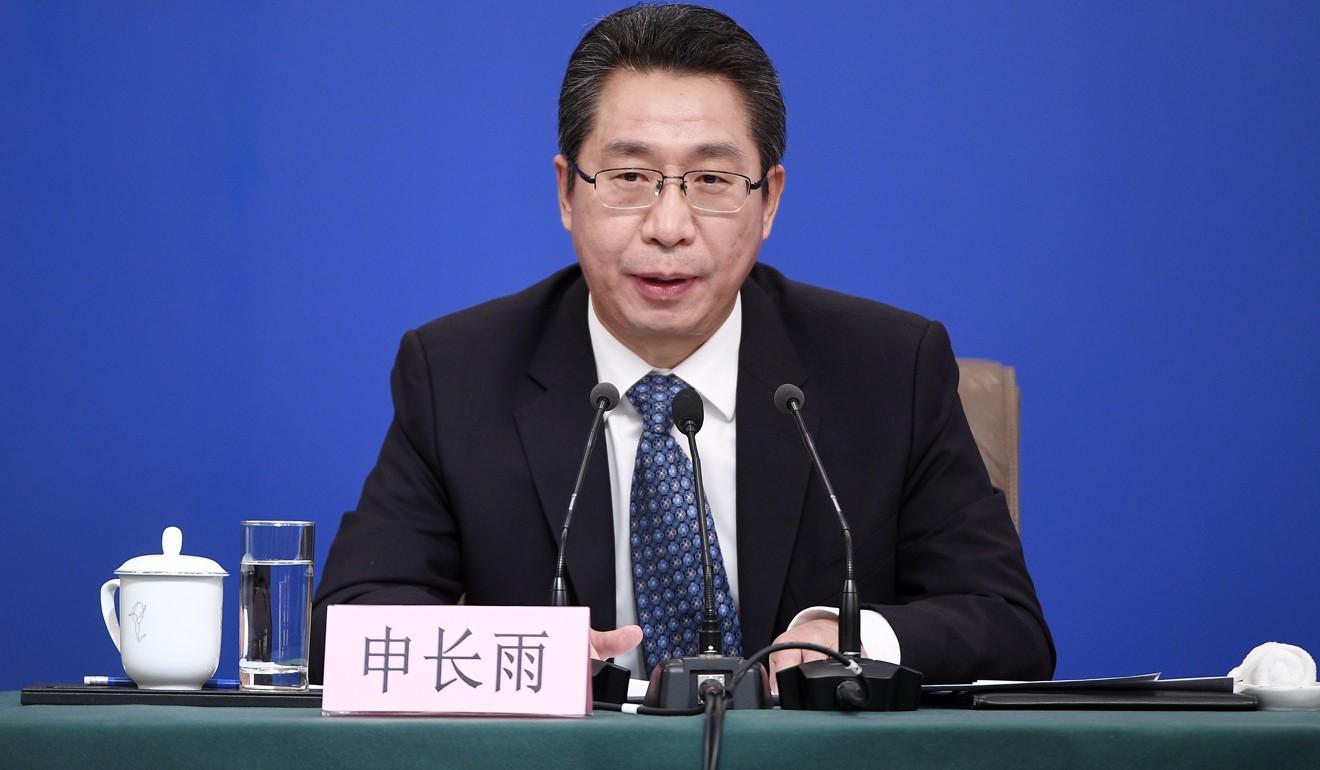 But while China was partly seeking to address US concerns, it also needed to improve IP protection to boost innovation, according to Feng Xiaoqing, a professor of intellectual property law at China University of Political Science and Law in Beijing.
"This system is more about fostering innovation than about the pressure from [other countries]," Feng said. "It's about [China's] needs."
Meanwhile, Shen Changyu, head of the National Intellectual Property Administration, said on the sidelines of the NPC that a number of IPR centres would also be opened to provide the public with a more convenient, efficient and lower-cost channel to protect their rights, and the overall system would be strengthened.
Feng said the legislation and the system to protect intellectual property rights – as well as awareness of IP across society – needed to be improved if China was to nurture innovation.