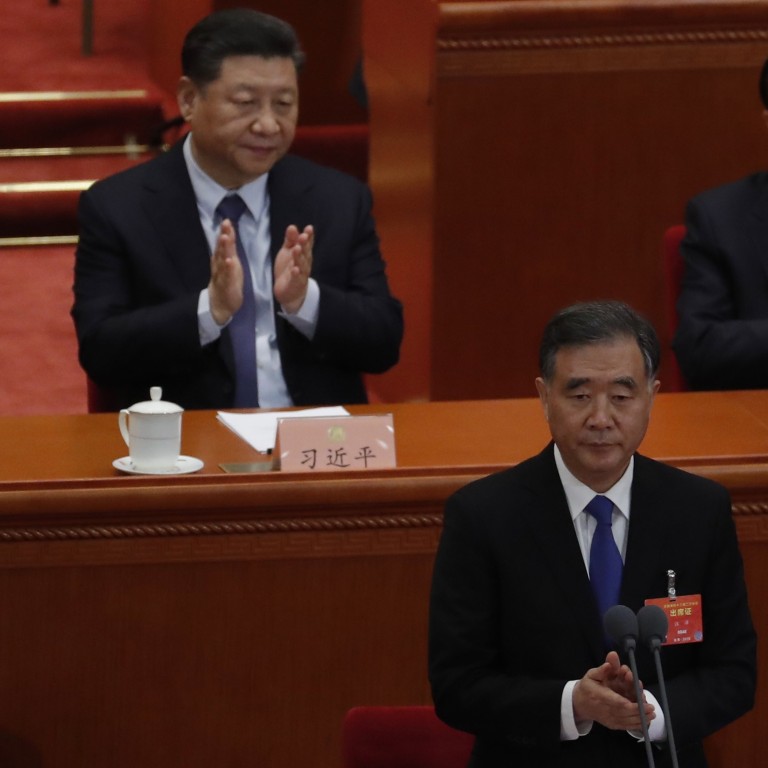 Wang Yang, top Chinese adviser, urges faith in Communist Party's judgment in face of 'unprecedented' challenges
China must be 'prepared to fight tough battles' this year, the nation's largest political advisory body is told on the final day of 'two sessions'
China's biggest political advisory body has been told to stick to the directives of the Communist Party to confront risks and tasks Beijing called "unprecedented".
"[We] should treat studying the political thoughts of Xi Jinping as the most important task of all, and consolidate the self-confidence in our political system," Wang Yang, head of the China People's Political Consultative Conference, said at the closing ceremony of the body's annual session on Wednesday.
"[We] must unite our thoughts and acts around the party's key deployment and assessment."
Wang's words were addressed to more than 2,000 members of the CPPCC, the country's biggest political advisory body, which includes former officials, academics, business owners and religious leaders from across the country.
At the opening ceremony of the 10-day session on March 3, Wang, the fourth-highest-ranking official in the Communist Party, said China was facing "unprecedented" level of risks, challenges and social demands this year.
He said the advisory body should strengthen consensus building on issues of sensitivity and risk, and guide various sectors to objectively view changing domestic and international situations and the risks they pose with China's reform and development.
His remarks came as China is locked in a costly trade war with the United States and facing setbacks in its attempts to spread its influence around the world. At home, China is faced with its slowest economic growth in decades, while trying to carry out structural reforms and fend off financial risks.
The Chinese government is foreseeing "graver and more complex" risks and challenges of a "both predictable and unpredictable" nature, and China must be "prepared to fight tough battles" this year.
As such, the government has set the economic growth target in a range of 6.0 to 6.5 per cent, which allows the necessary leeway to cope with those uncertainties.
The sense of uncertainty is strong in Beijing as China heads towards the 70th anniversary of communist rule this year.
In January, President Xi Jinping gathered the country's senior officials in Beijing, warning them of the "black swan" and "grey rhino" risks and reminding them to have a "bottom line mindset".
"Black swan" risks are events that deviate from what is normally expected, while "grey rhino" risks are highly obvious yet ignored threats.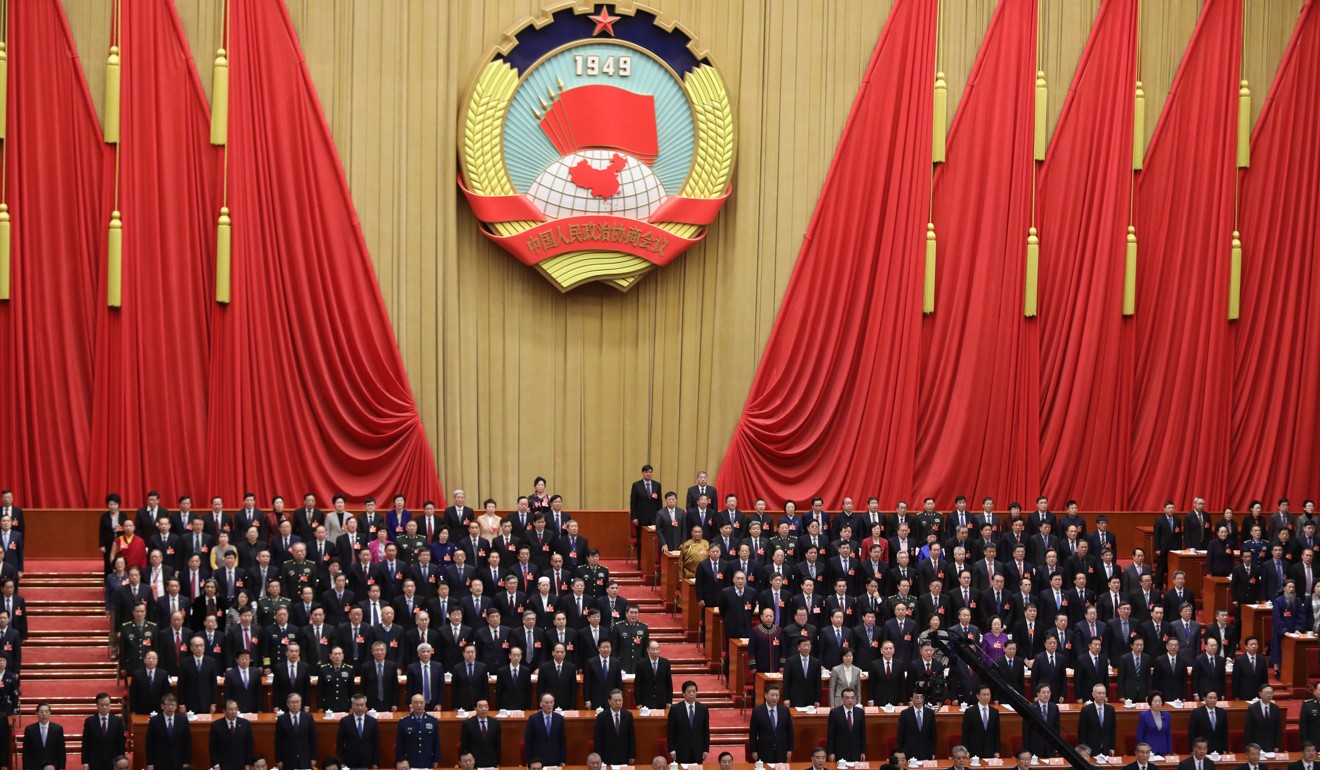 Beijing is also faced with a series of unflattering milestones this year, including the 30th anniversary of the 1989 crackdown on pro-democracy demonstrations, the 60th anniversary of the exile of Tibet spiritual leader Dalai Lama, the 10th anniversary of the deadly clashes in Xinjiang and the 20th anniversary of its crackdown on spiritual group Falun Gong.
Beijing-based political commentator Zhang Lifan said the government was reaching out to various interest groups as it dealt with pressure from the trade war with the United States and slow economic growth, but the outcome might not be satisfying.
"It's being played up to reach out to overseas Chinese, the private sector and other groups to rally support for Xi and the party," Zhang said, "but it could barely convince those who are not loyal parties already."