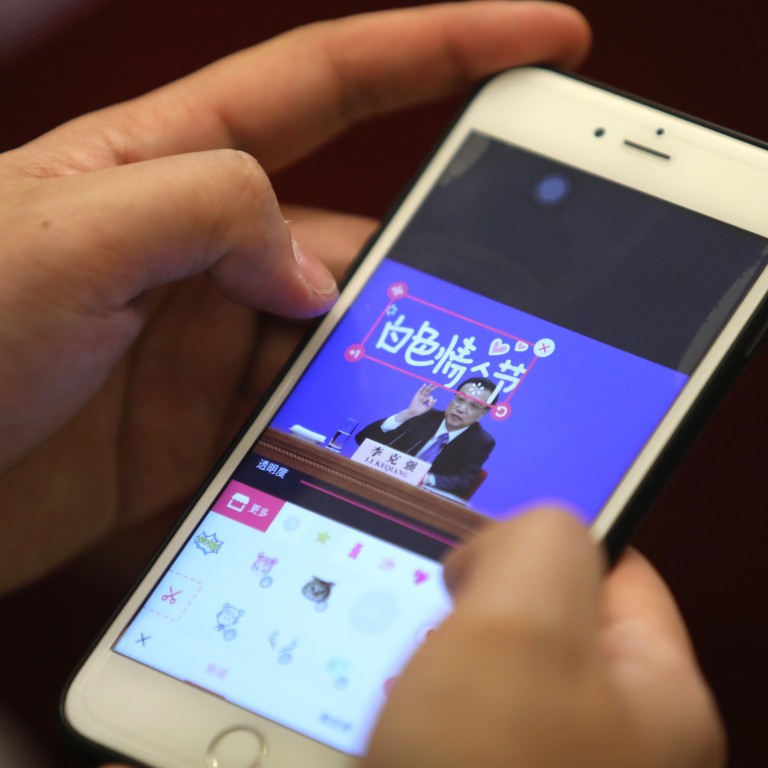 China's two weeks of schmoozing and snoozing end not with a bang but a whimper
At Li Keqiang's press conference to end China's annual legislative gathering, reporters' hopes they would get to pose a question on one of the burning topics of the day were quickly dashed
It was what you'd expect from any professional reporter at one of China's most high-profile press events.
Hundreds of reporters – many of them dressed in red – raising their hands and waving in the hope of catching Premier Li Keqiang's attention.
Except this was China, where everything is carefully arranged and managed. Even though this was my first time attending the presser, I quickly realised that it was pointless to keep raising my hand as all of the questions and answers had been pre-chosen and scripted.
The group of foreign journalists sat next to me did not bother raising their hands once.
However, I noticed a Chinese state media reporter nearby with perfect posture who never failed to raise hers, even though she got ignored every time.
I asked her why, since the questions were staged. "I'm not sure what you're talking about," she replied before scurrying off.
Once a year, at the end of the parliamentary sessions, Xi Jinping's second-in-command takes to the stage to answer questions from the world's media.
It should be no surprise that the hundreds of journalists gathered in Beijing wanted to ask a question.
But Li deliberately left certain hot-button issues off the agenda, instead giving predictable answers to well-worn topics like the economy and US-China ties.
Taboo subjects included the mass detention of Uygurs in Xinjiang, repression in Tibet, geopolitical tensions in the South China Sea, last year's domestic vaccine scandal and a recent food safety scandal at a top Chengdu school.
For example, a medical discussion panel earlier in the legislative session was closed to overseas media, which meant there was little chance that the vaccine scandal would be raised.
After a while, I noticed that many of the reporters were clearly zoning out, and in some cases struggling to stay awake.
One man sat next to me was watching music videos on his phone, while another doodled absent-mindedly.
It was a complete contrast to the mood before the conference, when journalists excitedly queued for selfies with Li's empty seat.
Afterwards, I felt a huge sense of relief that I'd finally escaped.
I highly doubt that things will change next year, when the two weeks of schmoozing and snoozing will come around again.