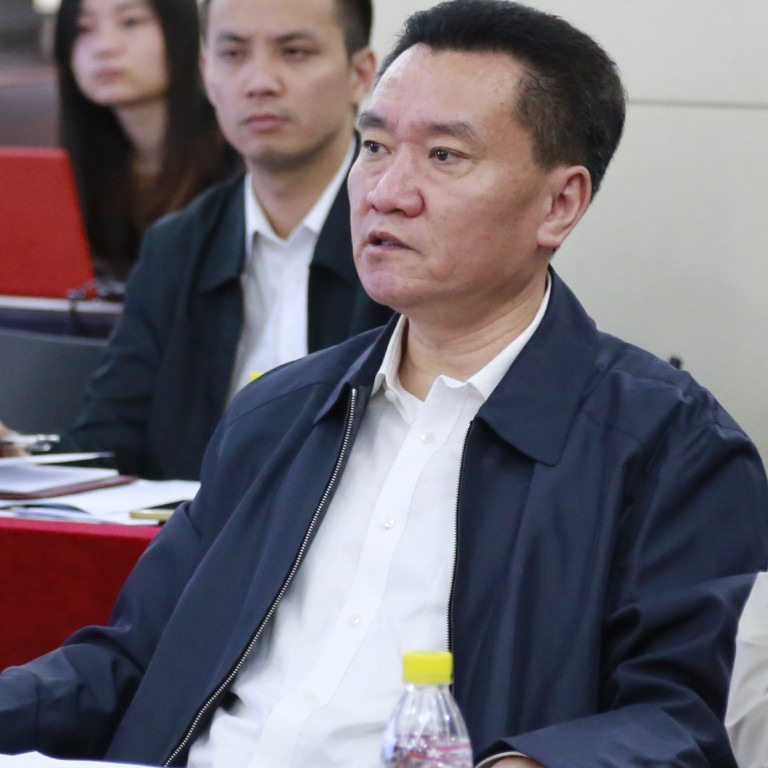 Shenzhen official kicked out of Chinese Communist Party for 'trading power for personal gain and sex'
Former law and order chief Li Huanan expelled for serious violation of party discipline and is accused of accepting bribes, according to mainland media
The 59-year-old's case has been handed over to prosecutors and he is expected to face trial soon
Shenzhen's former law and order boss has been expelled from the Communist Party for serious violation of party discipline, living a decadent life and refusing to cooperate in an official investigation, mainland media reported on Wednesday.
Li Huanan, who was chief of the Political and Judiciary Committee of Shenzhen, has been dismissed from all other official positions, according to state news agency Xinhua. It said Li was in custody and his case had been handed over to prosecutors for further investigation and his personal property confiscated.
An announcement by the Discipline Inspection and Supervisory Committee on Wednesday said Li, 59, would face trial soon.
According to official reports, Li had been a party member since 1983 and had been in the law enforcement role in China's southern tech hub since 2015.
Li, who was arrested in October, is the second party boss responsible for security in Shenzhen to be caught up in a corruption case.
His predecessor, Jiang Zunyu, was detained in October 2014 and later sentenced to life in prison for accepting more than 70 million yuan (US$10.4 million) in bribes.
Li was accused of refusing to cooperate with investigators, accepting bribes and trading power for personal gain, according to Shanghai-based news outlet Thepaper.cn.
"Li … paid no attention to party orders by patronising private members' clubs and golf resorts and accepting gifts and cash – and that was a violation of the cadres' code of conduct," the report quoted a statement from investigators as saying.
It said Li "had lived a life beyond his means, traded power for personal gain and sex, and indulged in gambling".
The party's investigators also said Li had not changed his ways, even after it was announced in 2012 that the corruption battle would be stepped up and cadres were told to confess their wrongdoings in exchange for leniency, according to the news website.
None of the reports gave details of the amount Li is accused of taking in bribes. But the
South China Morning Post
has reported that Li had offered up to half of his alleged ill-gotten gains – or
more than US$70 million
– to any underground banker willing to move the money over the border to Hong Kong, according to a source with direct knowledge of the case.
Another source, who has worked with Li, described him as a stern figure, "very capable, extremely eloquent and not afraid to make tough decisions".
According to the official China News Weekly magazine, Li's case related to property speculation in Shenzhen's Guangming district when he was in charge of the area in 2016.
Li Hua, founder and chairman of Shenzhen-based Excellence Real Estate Group, has also been detained in relation to the Li Huanan case, financial magazine Caixin reported in January.
This article appeared in the South China Morning Post print edition as: Cadre kicked out over decadent lifestyle