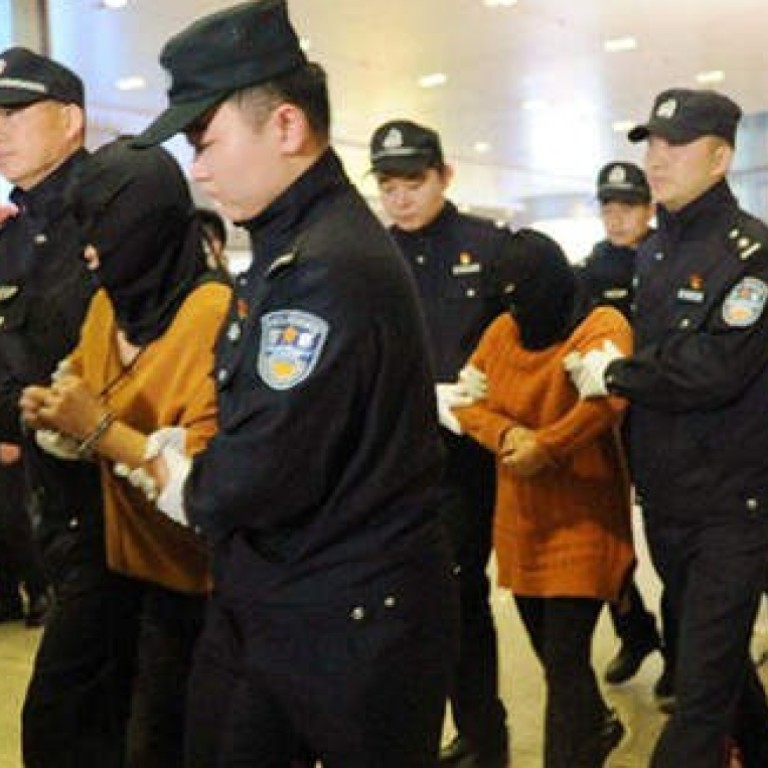 Chinese police smash ring of fraudsters who told victims they were helping to fight poverty
Scammers in central province of Hunan told victims they could 'get rich through charity' and forged government documents
Police in central China say they have smashed a syndicate that preyed on around 200,000 victims by using nationalistic political slogans and suggested their scam was linked to the country's poverty alleviation programme.
Zhengzhou police in central Henan province arrested 28 suspects accused of making 80 million yuan (US$12 million) from the scam earlier this month, the state news agency Xinhua reported yesterday.
The group had called themselves the "No 6 Army for Poverty Alleviation" and told their targets that they had set up "poverty alleviation command headquarters across the country".
A common Chinese scam is to ask victims for cash to help unfreeze national assets that had been held overseas by the former Nationalist government or the last imperial dynasty.
In return victims are offered a cut of the proceeds which could equate to large sums of money.
The gang's alleged "commander-in-chief", a man surnamed Wang, told the targets that the unfrozen assets would be used for poverty relief projects and those signing up for them would be given handsome dividend payments.
Earlier this year, the Chinese Ministry of Public Security launched a six-month drive to eradicate groups operating similar scams and published a list of 43 criminal syndicates using names such as People of China Foundation, Targeted Poverty Alleviation Project, National Reform Mega Project and Communist Community Project.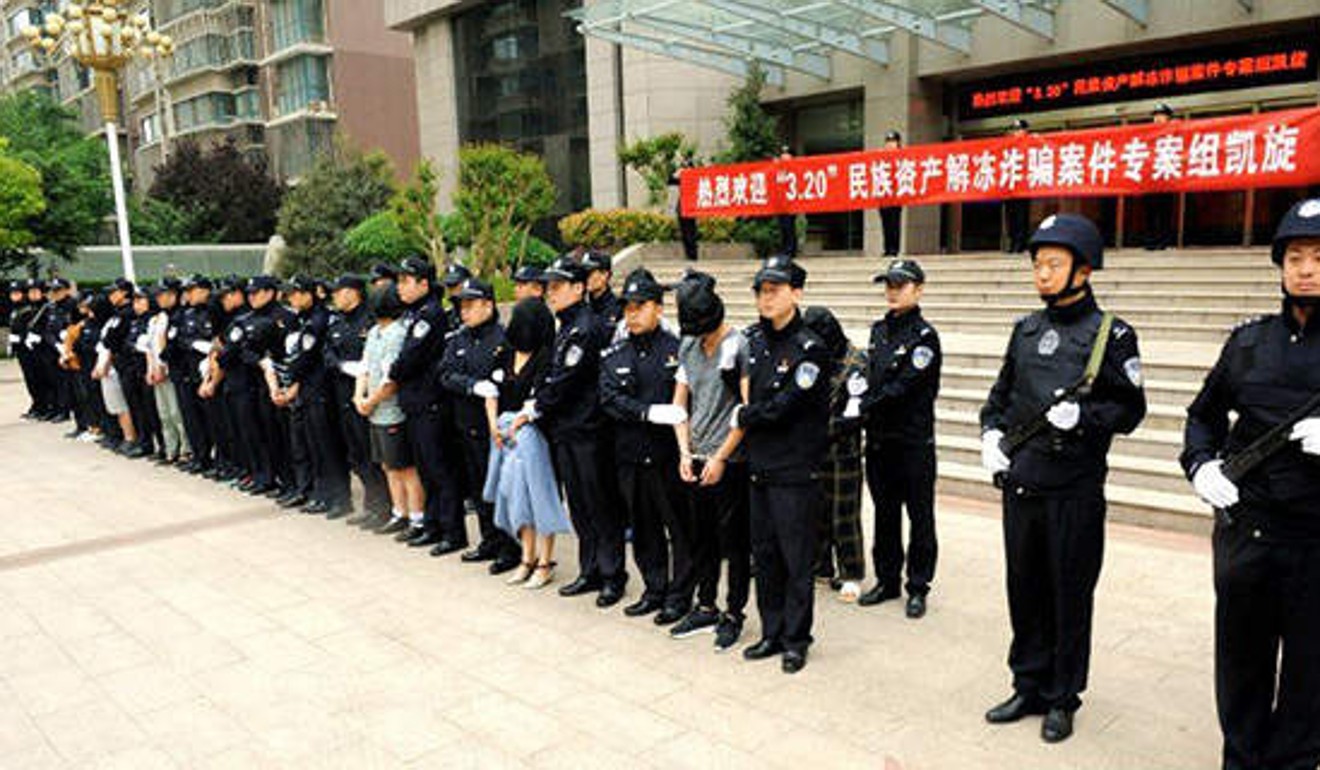 The suspects used WeChat and other Chinese social media platforms to tout the "Get Rich through Charity" messages to the victims, many of them elderly.
Hu Baofeng, deputy director of the Zhengdong Branch of the Zhengzhou Police, said that the gang preyed on the victims' desire to get rich overnight and had forged government documents to win the victims' trust.
The victims were told that a payment as low as 10 yuan (US$1.50) would secure membership of the body seeking to recover the assets.
The gang was reported to have made around 80 million yuan from the scam and Hu said they had spent the money on luxury items, including cars.
Besides using political jargon to trick victims, Chinese fraudsters have also been taking advantage of the Notre Dame fire to fool people into handing over money in the belief it will be used to held rebuild the Parisian cathedral.
Beijing police posted a warning on their official Weibo account showing a screenshot of a text message from a con man asking for donations of €1,000 in return for which donors' names would be engraved on a memorial wall on the rebuilt cathedral.
The police warned people to beware of the fraud and said there were currently no plans for such a wall.
This article appeared in the South China Morning Post print edition as: Police smash syndicate that ran 'poverty relief' scam