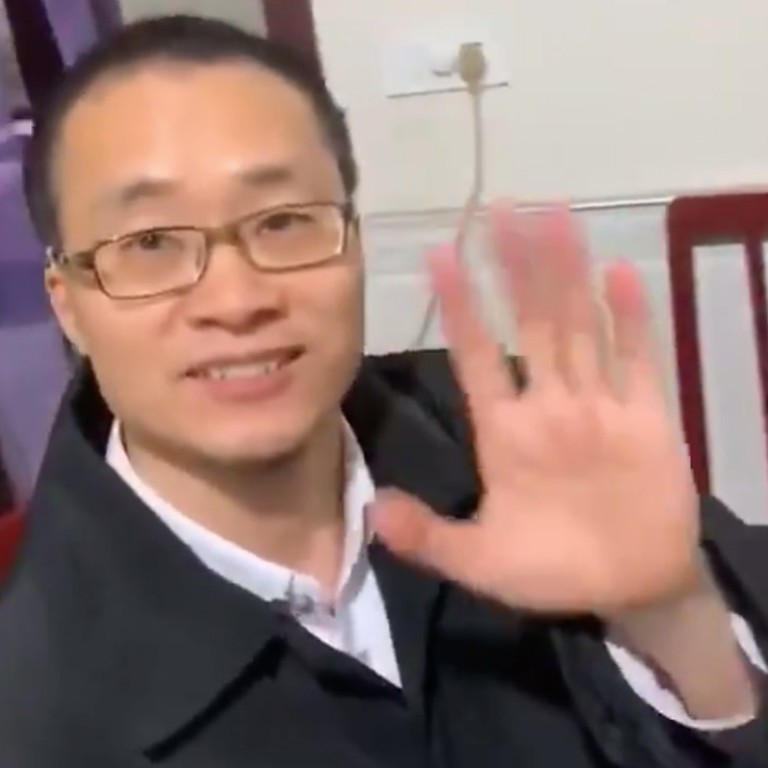 Freed lawyer Tang Jingling vows to continue fight for human rights, democracy in China
After spending five years in prison for inciting subversion, the 48-year-old has returned to his hometown and says the jail time confirmed his beliefs
He was jailed along with two other activists after distributing books and printed materials on grass-roots pro-democracy campaigning
Lawyer Tang Jingling, who was released from jail on Monday after serving a five-year term for inciting subversion, has vowed to continue his fight for
human rights
and democracy in China through non-violent civil disobedience.
In an interview with the South China Morning Post on Tuesday, Tang said he stood by his beliefs about advancing democracy in the country.
"My imprisonment has confirmed my beliefs that [building] a democratic society that values human rights is the only way to prevent tragedies, such as what happened to me, from happening again to other people," Tang said. "I believe [democracy] is still the way to go [for China] – where every citizen can stand up for their rights.
"For people who advocate for democracy, they should come forward and help others in every possible way they can, especially [for those] who desperately need help," he added.
Tang, 48, returned to his hometown in Jingzhou, Hubei province on Monday evening after he was freed from Sihui Prison in Zhaoqing, Guangdong in the morning. He was
sentenced to five years' jail
for inciting subversion of state power by a Guangzhou court in 2016.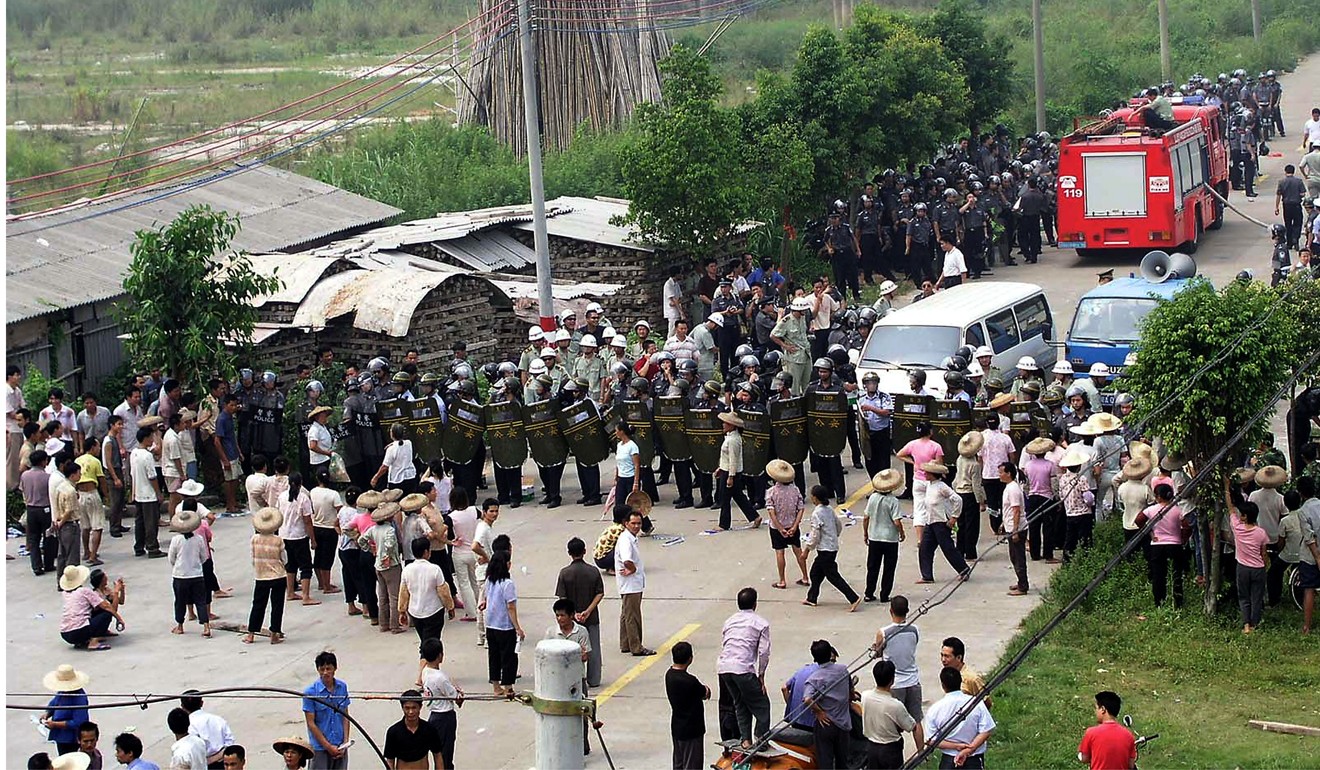 A prominent human rights lawyer, Tang has spent more than two decades advocating non-violent civil disobedience to push for democracy in China. He lost his lawyer's licence in 2006 after representing villagers in Taishi of Panyu district, Guangdong in their fight against illegal land seizures.
Another lawyer in the case, Guo Feixiong, is serving a six-year jail term for disturbing public order, "picking quarrels and provoking trouble".
Before he was arrested, Tang had been active in defending victims of human rights abuses including people who had been given faulty vaccines. In 2012, he gave legal advice to relatives of Li Wangyang, a dissident and labour rights activist in Hunan province who was found dead in his hospital room after he gave a television interview calling for vindication of the 1989 Tiananmen Square protests.
Tang was arrested in May 2014 along with activists Yuan Chaoyang, also known as Yuan Xinting, and Wang Qingying, after distributing books and printed materials on grass-roots pro-democracy activism.
Yuan and Wang were jailed for 3½ years and 2½ years, respectively. But Tang was given a longer sentence which he did not appeal, calling the court an "illegitimate justice body".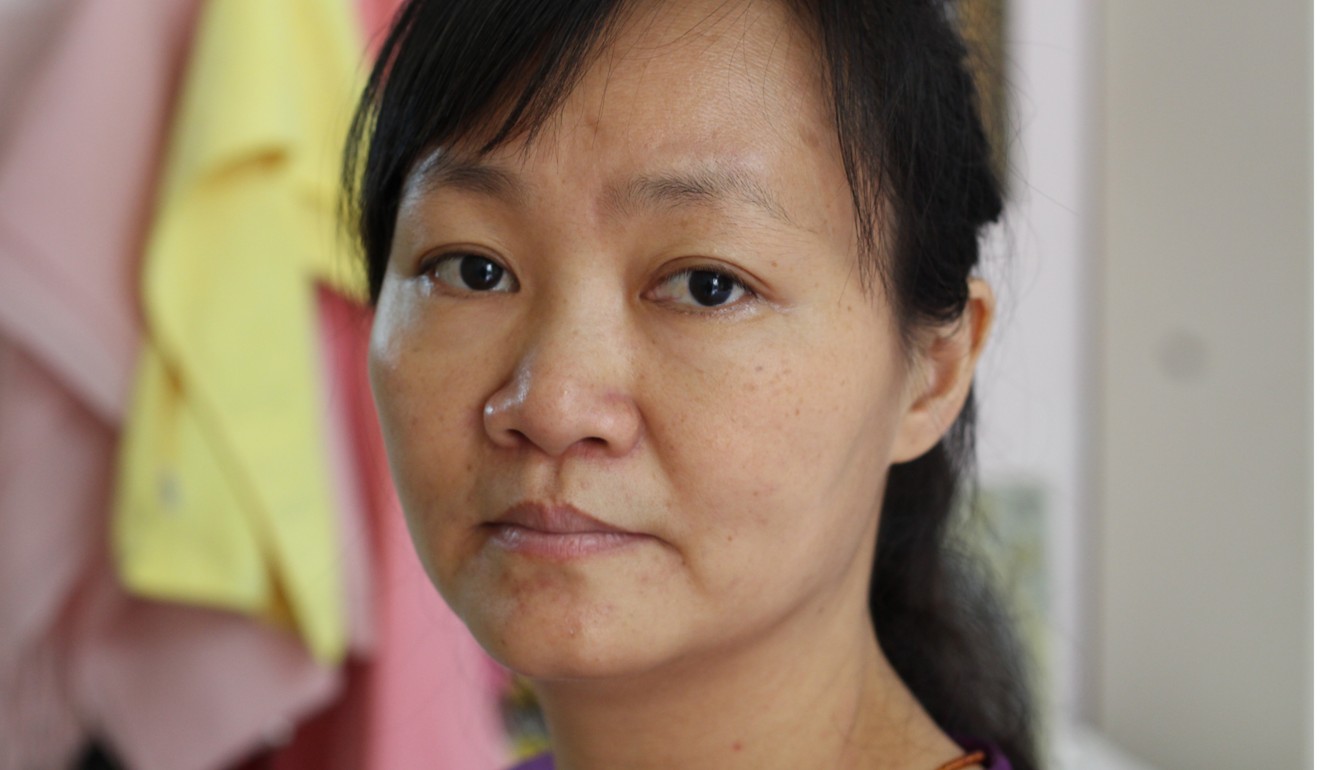 On Tuesday, Tang said he did not get much sleep during his first night of freedom.
"I was just chatting with an old friend … To me, life in or outside prison makes no political difference as people [in China] continue to be deprived of their rights such as free speech," Tang said.
Tang, who is a Christian, said he was treated "relatively well" in prison but his Bible and one of his favourite books, Streams in the Desert, had been taken away, though he had been allowed to keep other books sent to him by his family.
Wang Yanfang, Tang's wife, who left China for San Francisco in 2016, said she was looking forward to seeing her husband. But Wang said her first concern was his health, and that he needed medical treatment for an unspecified condition.
Tang said he planned to return to Guangzhou in a week for treatment but he would not consider leaving China. "There's still work to be done here," he said.
This article appeared in the South China Morning Post print edition as: Freed lawyer vows to keep up the fight