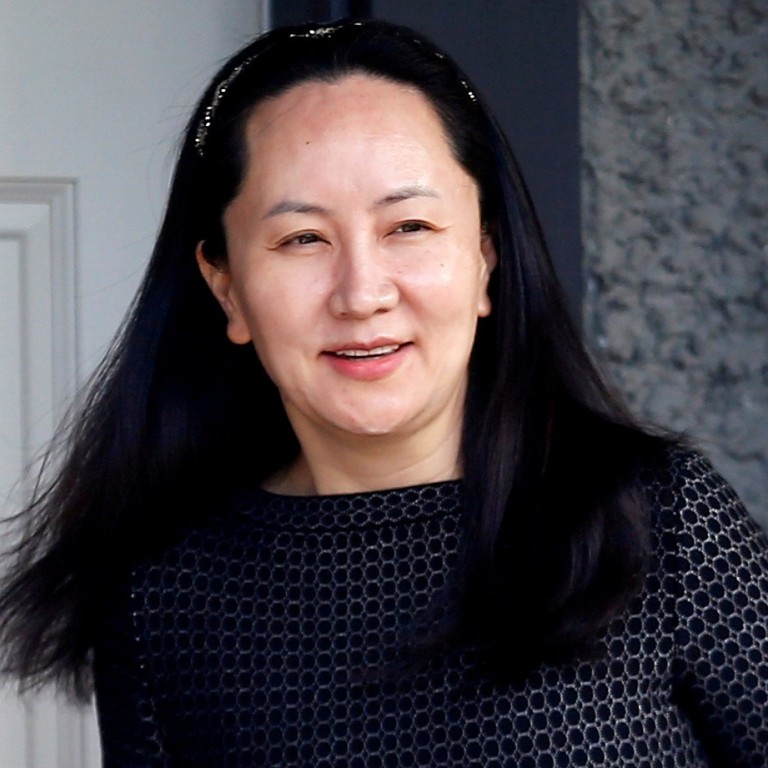 Meng Wanzhou faces January extradition hearing as lawyers brace for two-year fight amid ongoing Huawei trade war drama
Canadian judge sets formal extradition case to begin on January 20, 2020, hearings expected to run until at least October 2020
Any ruling on Meng's extradition to the US to face fraud charges related to Huawei's alleged breach of Iran sanctions would come later
The extradition battle over Huawei CFO Meng Wanzhou could run until at least October 2020 according to plans announced by the British Columbia Supreme Court on Thursday.
David Martin, one of Meng's lawyers, told the court that it would be "a record" if a ruling on whether to send Meng to the United States – where she has been accused of committing fraud in relation to Huawei's alleged breach of US sanctions on Iran – were to be made within two years.
Associate Chief Justice Heather Holmes set the formal extradition case to begin on January 20, 2020, with the start of committal hearings, as she broadly agreed to a schedule proposed by Meng's legal team, in consultation with crown lawyers who represent the US.
But the fight over Meng's fate has already been under way since December 1, when she was detained at Vancouver International Airport on a stopover on her way from Hong Kong to Mexico.
The daughter of Huawei founder Ren Zhengfei is currently out on C$10 million (US$7.5 million) bail, living in her C$13.3 million mansion in Vancouver's exclusive Shaughnessy district, wearing an ankle monitor and under the watch of private guards.
Months of appearances and submission deadlines were agreed at Thursday's case management hearing, which Meng did not attend.
The last hearings have been scheduled for October 2020, but Holmes also pencilled in the weeks of November 16 and 23 in case the proceedings dragged on. Holmes' ruling on extradition would be issued afterwards.
"We expect to be comprehensive, complete and as fulsome as you will expect of us," Martin told Holmes.
"These are our best estimates at this time," he said, adding that the defence was proposing the "tightest, most aggressive" scheduling of proceedings, but that discretion would likely be needed.
Crown lawyer John Gibb-Carsley, acting on behalf of the US, agreed with most aspects of the proposed scheduling, but argued strongly against the court making an early ruling on the issue of double criminality, a key part of Meng's case.
Extradition from Canada requires that the alleged overseas offence would also have been a crime had it been committed on Canadian soil.
Meng's lawyers say the alleged fraud – said to have occurred at a meeting between Meng and an HSBC banker in Hong Kong in 2013, and involving lies about Huawei's operations in Iran – does not meet that benchmark, since it is based on a breach of US sanctions on Iran that do not apply in Canada.
The crown argues that the allegation that Meng deceived the banker meets the standard for fraud, which does represent an offence in Canada.
Gibb-Carsley argued against an early ruling on double criminality, saying it was wrong to "bifurcate" that issue from the overall extradition ruling.
But Holmes sided with Meng's team and said: "I have difficulty understanding why the attorney general takes the position that it would be duplicative to isolate that issue [of double criminality]."
She set aside an early portion of the committal proceedings to deal specifically with the double criminality issue, as Martin wanted.
Meng is due back in court on September 23.
The length of the extradition process could have an impact on her possible use as a bargaining chip in the ongoing
US-China trade war
, amid the possibility that Holmes' ruling would come after the 2020 US presidential election.