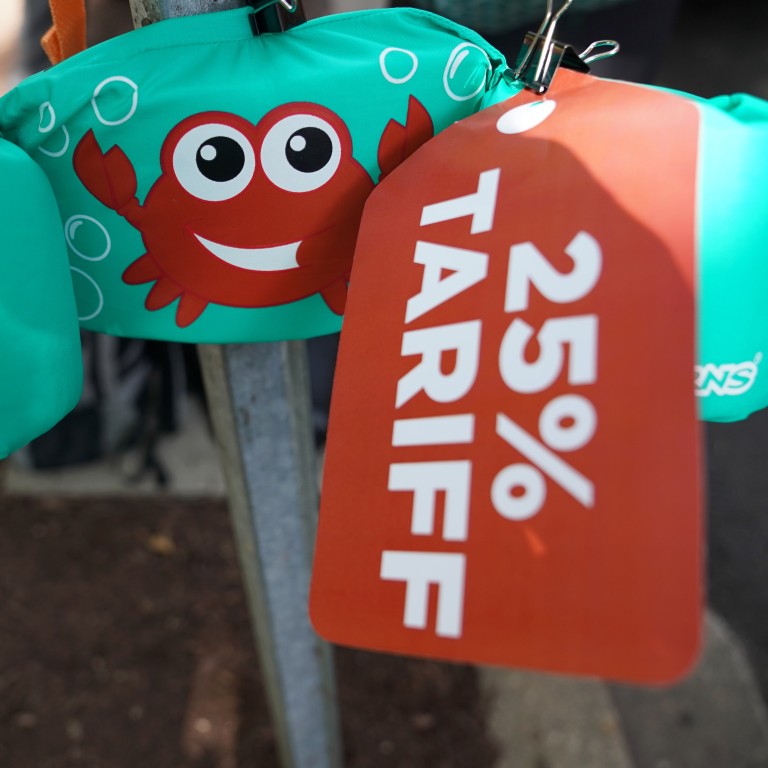 US wraps up hearings on plan to hit all Chinese goods with tariffs as trade war nears first anniversary
Hundreds of companies and industry groups weigh in on impact of proposed tariffs on around US$300 billion of Chinese products
Hearings conclude ahead of Saturday's Trump-Xi meeting in Japan
US government hearings on proposed new tariffs on around US$300 billion of Chinese goods came to a close on Tuesday, after seven days of testimony by hundreds of companies and industry associations seeking shelter from the costs of the countries' escalating trade war.
The hearings wrapped up in Washington just days before US President Donald Trump and his Chinese counterpart Xi Jinping are to meet in Japan on Saturday in a bid to get trade talks back on track after a six-week impasse.
With the trade conflict set to pass the one-year mark on July 6, Trump has threatened to slap 25 per cent duties on the remaining untaxed Chinese goods, should the discussions go poorly.
More than 300 representatives from industries that would be hit by such tariff action have testified before an inter-agency committee over the past week, while close to 3,000 additional written comments have been filed to the office of the US Trade Representative (USTR) from companies including Apple, Fitbit and Keurig Dr Pepper.
Hailing from a broad swathe of largely consumer goods industries, many of those testifying on Tuesday expressed support for the hardline position the US administration has taken against China on trade.
They said, however, that Trump's tariffs were costing American jobs, raising prices for consumers and, in some cases, posing a national security risk.
In remarks that were representative of many of those testifying, Aaron Padilla of the American Petroleum Institute (API) said the United States had "departed from a path of free trade, tied to the rules of a multilateral system, to one of increasing protectionism and managed trade where every aspect of the US trade and investment relationship is up for negotiation on a bilateral basis".
Padilla, the gas and oil lobbying group's senior adviser for international policy, called on the Trump administration to abandon its tariff strategy and instead bolster partnerships with allies to push for reform in China's trade practices.
The hearings' committee will accept written responses and rebuttals from companies until July 2, then deliver its recommendations on possible exemptions to the USTR.
The trade war has ruptured global supply chains, plunged US soybean futures to their lowest point in a decade and led to higher costs for US importers.
"China doesn't pay the tariffs," Nate Herman, director of government relations at the Travel Goods Association (TGA), said on Tuesday during his testimony. "We do."
"I regret that you have provided me only five minutes to describe how the administration's decisions are destroying a vibrant American industry and thousands of American jobs," Herman told the committee.
The TGA estimates that the third tranche of tariffs on US$200 billion of Chinese imports cost the travel goods industry an extra US$288 million over seven months.
One member company had exhausted its line of credit to pay those tariffs upon the goods' entry into the US, Herman said on the sidelines of the hearing.
A fourth and final tranche, which would cover the remaining untaxed items in the travel goods sector, would "only put the remaining nails in the coffin for our industry", Herman told the panel.
A recent study by the National Retail Federation (NRF) that the industry association submitted to the USTR last week found that the proposed duties would cost consumers over US$12 billion in price hikes for goods in the apparel, footwear, toy and household appliance industries.
The NRF represents US companies including Intel, Facebook and Google.
In a recent letter to the USTR opposing the move, Apple highlighted its pledge to invest US$350 billion in the US economy over five years and said tariff action on the company's products "would result in a reduction of Apple's US economic contribution".
Wearable technology maker Fitbit, whose fitness trackers are assembled in China, argued that further tariffs posed not just a financial burden to Americans but also a national security risk to the US.
In its written testimony, the company said that putting tariffs on fitness trackers and smartwatches would give Chinese competitors such as Huawei and Xiaomi a competitive edge in the US market.
That change would place "sensitive US health, location and financial data within the Chinese government's reach", said the company, whose stock trades on the New York Stock Exchange.
Testifying on Tuesday, Fitbit executive vice-president Andy Missan said that absorbing the costs of more duties in the short term was out of the question.
"It would take many years and millions of dollars to replicate what we've found in China, which has developed over 40 years these very high precision, small form factor processes that, frankly, coupled with the labour costs, just don't exist elsewhere in the world," Missan said.
The question of tariffs will loom large this weekend when Trump and Xi meet in Japan on the sidelines of the G20 summit, with the US administration having threatened repeatedly that it would go ahead with the fourth tranche of duties should the talks not yield progress.
Trump would be happy with any result of the upcoming meeting with Xi, including a decision to escalate tariffs, a senior US administration official said on Monday.
"The US economy is stronger than it's been in many, many decades, so he's quite comfortable with his vision going into this meeting," the official said. "The president is quite comfortable with any outcome."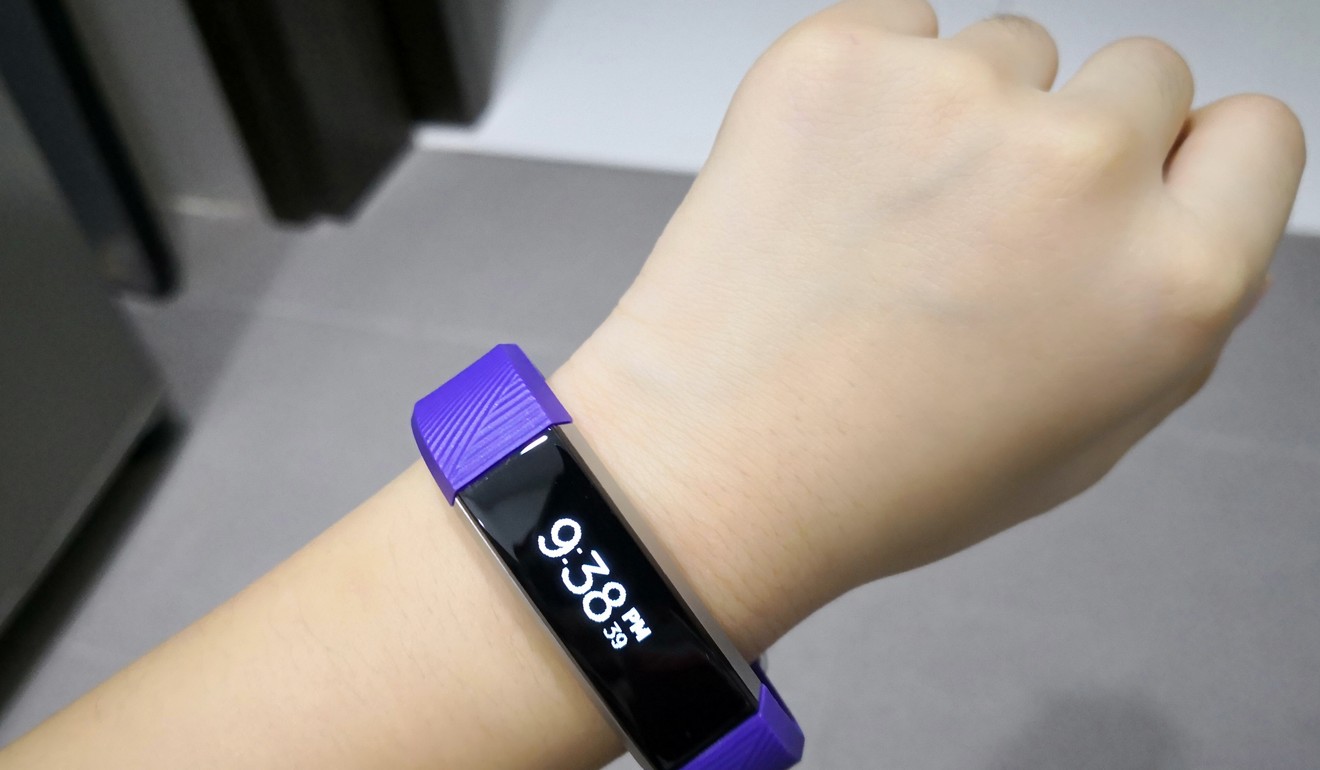 A source close to the talks said that if Trump did decide to push ahead with further tariffs, the duties would likely be staggered so as not to "inflame public opinion".
"I don't think it'll go ahead at 25 per cent on 300 billion," the person said on condition of anonymity. "There's a lot of room there to escalate. You can do another 50 billion at 10 per cent, for example."
On the sidelines of Tuesday's hearing, Herman of the Travel Goods Association said he had "high hopes but not high expectations" that upcoming presidential discussions would lead to a stalling of additional tariffs and a relaxation of existing duties.