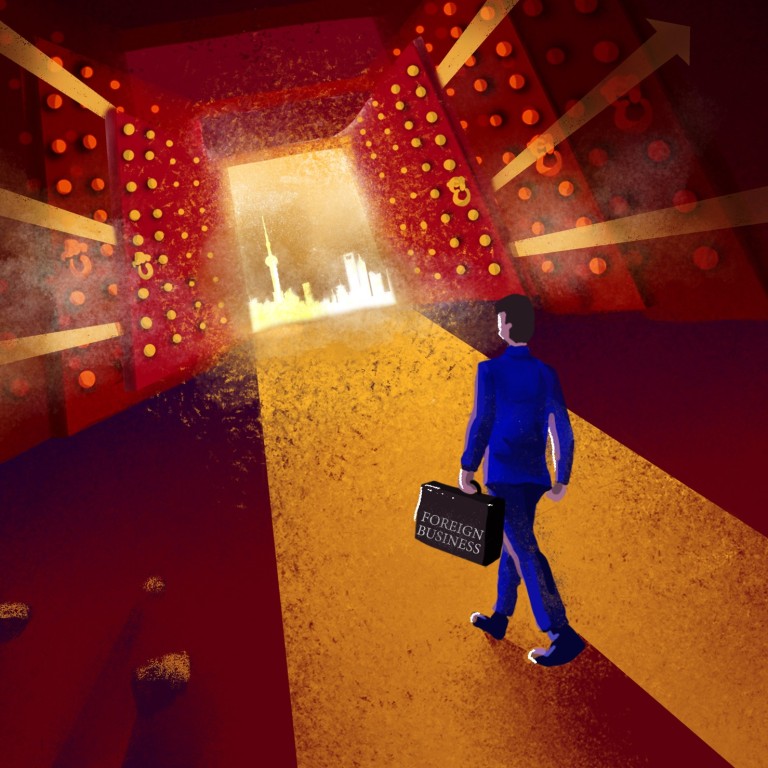 China's academics join calls for reform and opening up as US trade war pressure looks set to continue
Prescriptions for change are being publicly suggested by Chinese experts as trade conflicts with the West appear set to continue
Pushing ahead with reform considered crucial as US tariff war pushes investors to relocate supply chains away from China
When Chinese President Xi Jinping spoke at the G20 summit in Osaka, Japan, it was no surprise that he refreshed his country's vows to deepen its reforms and widen the opening up process.
While Xi has talked a good game on reforms to domestic and international audiences for years, foreign investors have remained unimpressed. The US launched the trade war with China last year partly in response to years of anger and frustration at the slow pace of reform.
In his keynote speech on Friday, Xi declared China would take "major steps" to further liberalise its economy and reduce market restrictions for foreign investors, who have long complained of unequal treatment compared to China's state-owned enterprises (SOEs), as well as limited market access and "forced" technology transfers.
Xi outlined a number of measures apparently designed to soothe these complaints: the agricultural, mining and service sectors will be further opened to foreign investors; six new free trade zones will be set up; import tariffs will be slashed; a new foreign investment law – taking effect from next January – will improve intellectual property protection; and a complaints mechanism will be introduced to better protect the interests and rights of foreign investors.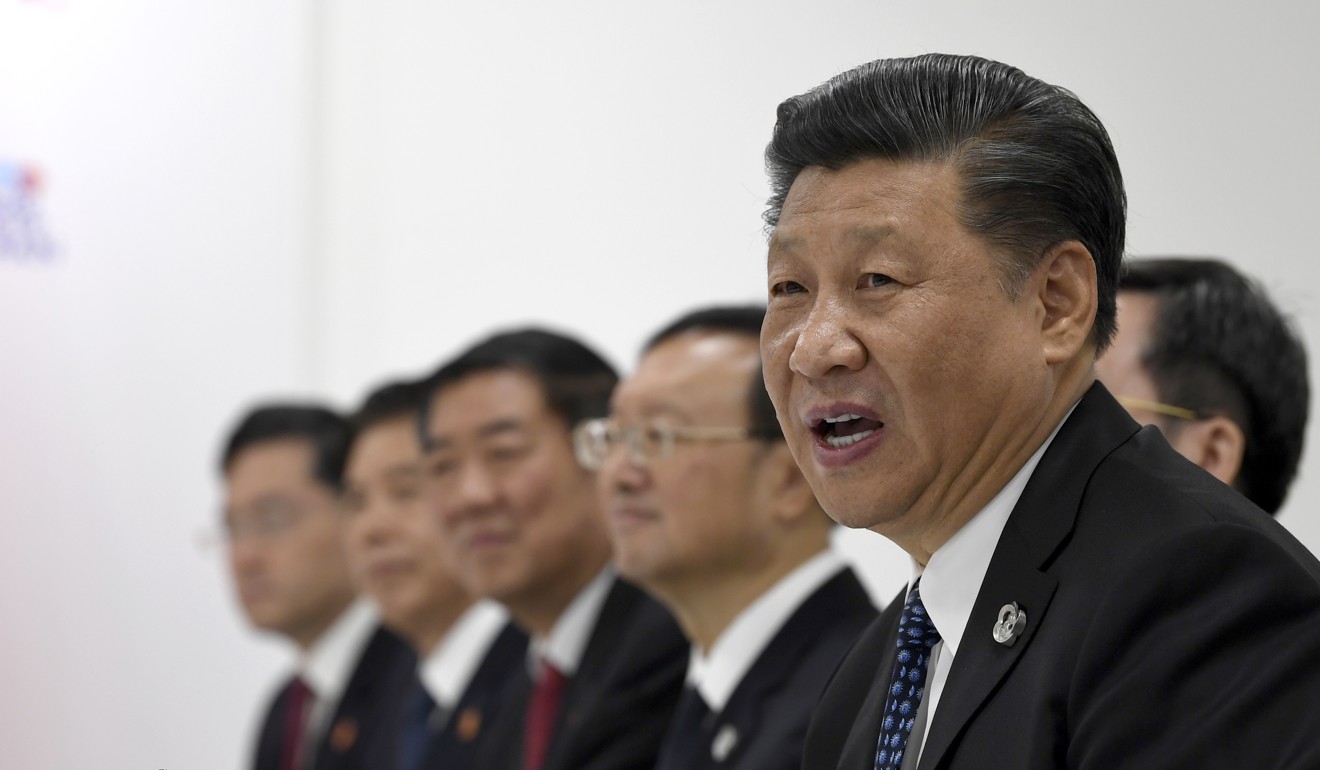 Although Xi and his US counterpart Donald Trump announced a truce to resume trade negotiations after their closely watched meeting on Saturday, the rivalry between the two superpowers is far from over, according to analysts. Observers say that friction and collisions are set to intensify, with Washington now defining Beijing as a strategic competitor that is reshaping global governance with a different set of standards, beliefs and values.
These expected trade conflicts, and the potential hardship caused to China through denial of access to technology by the US and its allies, have been eliciting all sorts of reform-related impulses among Chinese elites, with some academics recently going public with their prescriptions for China's survival in an era of open foreign hostility.
"The ultimate solution to address the US' unilateralism is by reforms and opening up," said Cai Fang, vice-president of the Chinese Academy of Social Sciences, the country's top think tank, in an article published last week on the WeChat account of the China Finance 40 Forum.
According to Cai, pushing ahead with reform is crucial when the US-initiated tariff war is prodding investors to relocate their supply chain away from China.
In practical terms, Cai recommends further loosening of land and household registration regulations to encourage mobility in China's labour force. He argues that China's decades-long manufacturing edge – stemming from an abundant, low-cost workforce – could otherwise quickly disappear as the country's population ages.
Meanwhile, letting the market play a decisive role in resource allocation should be put on the agenda and systemic arrangements should be made to ensure all entities were treated equally, he stressed.
Respecting the role of the market has been a key plank of China's reform direction since at least 2013. However, the Communist Party has also highlighted the role of government in a number of policy documents and vowed to make SOEs bigger and stronger, sowing doubts about China's commitment to providing a level playing field.
Peking University international relations professor Wang Yizhou went even further, saying China should improve its political system and apply openness and transparency in a number of areas before it could ease hostility and wield greater international influence.
These included internet censorship, the "vocational training centres" in Xinjiang, where more than one million Uygur Muslims are allegedly held for "re-education", and the suppression of NGOs.
These practices, Wang said, had put China on the defensive in its dialogue with trading partners around the world.
"China has made remarkable achievements economically. But it has room to improve in political development, social harmony and many other areas," he told a forum at Renmin University in Beijing last month.
"China's destiny will ultimately be decided more by such internal policies: whether it will create a society of benevolence."
Yu Yongding, a former adviser to the Chinese central bank's monetary policy committee, said China should seriously consider joining the Comprehensive and Progressive Agreement for Trans-Pacific Partnership (CPTPP) – now spearheaded by Japan – and allowing the binding force of the free trade agreement to force Beijing to reform.
The CPTPP, encompassing 40 per cent of the world's economy and more than 800 million consumers, offers an ambitious and wide-ranging rule book for modern economic relationships. By adopting this rule book, China would in effect commit to aligning its policies with global norms, such as promoting a level playing field between SOEs and their private competitors.
"The CPTPP entry is expected to benefit China economically and push China to reform," Yu said at a forum last week in Beijing, just ahead of the G20 summit.
Not joining the CPTPP risks reducing the competitiveness of a country's exports due to the trade diversion effect, which occurs when tariff agreements cause imports to shift from low-cost countries to higher cost countries.
However, China has hesitated to embrace the CPTPP's competitive neutrality as it contradicts the government's economic policies. Senior Chinese officials have not yet reached a consensus on the relative roles of private and public ownership in China's economy.
Since the party first articulated market-oriented reforms – at the Third Plenum of the party's congress in 2013 – progress has been made in some areas and diluted in others, but there have been no substantial reforms introduced to the SOE sector.
The favourable position of SOEs compared to other entities is also one of the obstacles that has stalled the China-US trade talks.
Jude Blanchette, China practice lead at Crumpton Group, a Virginia-based geopolitical risk and strategic advisory firm, said that advancing SOE reform would be a major challenge.
"Reforms entail the transfer of economic and political power from one group to another, and the group that's on the losing end of this process will always fight back," Blanchette said.
"The big SOEs don't want to see a level playing field with private companies, and domestic firms don't want to see a level playing field with foreign firms."
Sourabh Gupta, a policy specialist at the Institute for China-America Studies in Washington, said the reforms that were necessary – and gradually doable at this time – were "the ones that are linked to Xi's key 'new era'-related transitions that are under way in the political and economic system".
One of them is the transition of the economic structure from a debt-fuelled and excess investment-led one to a higher productivity and consumption-led one.
"The new foreign investment law and implementation rules that are being written should make useful strides on this front. When China seriously considers acceding to the CPTPP, these foreign investment law-related reforms will hold it in good stead," Gupta said.
A second important reform was the gradual transition of the role of the state from the production side of the economy to the consumption side, while maintaining a firm grip over certain narrow commanding heights of the economy, he said.
"This will not be an easy transition," Gupta said. "But there is a realisation that the subsidy-based model is running up at its limits and is inefficient and expensive. And, as Chinese companies become global economic players, foreign governments' tolerance for this subsidisation model is wearing thin.
"Pressure from the US and Europe will in fact be a crucial driver of these reforms which, again, will hold China in good stead when it seriously considers acceding to CPTPP-standard SOE disciplines.
"However, competitive neutrality disciplines won't get instituted overnight. It's a decade-long struggle at minimum," he said.
George Magnus, a research associate at Oxford University's China Centre, said the reforms raised by Chinese scholars should "ideally be a core part of China's future path, regardless of Sino-US relations".
"But the more China 'decouples' from this relationship [with the US], the greater the [resistance] force for these reforms becomes," Magnus said.
"There is a contradiction, however, between those who have rallied behind a more nationalist and self-reliant flag, and those who think China needs to reboot its attitudes towards opening up and reform."
While Trump launched his re-election campaign amid bipartisan consensus over his confrontational approach to China, Beijing has resorted to nationalism in the midst of its deteriorating ties with the US and Europe and a deepening economic slowdown.
Chinese officials and state-controlled media have made a concerted effort to point the finger at Washington, criticising the Trump administration for its repeated provocations and the fruitless trade talks in the past few months. People advocating substantial concessions to the US in previous trade talks were even called surrenderers or traitors by state media.
"In many ways, nationalism is the antithesis of opening up and reform. This could be a defining moment then for Chinese politics and for factions within the party that line up behind these alternative positions," Magnus said.
Steve Tsang, director of the SOAS China Institute at the University of London, said many of the suggestions made by the Chinese academics were "eminently sensible".
"They should be able to strengthen China's capacity to cope with the decoupling with the US, which is what it is as the trade and other disputes are institutionalised. But they are suggestions by those not in the Xi inner circle, if not disguised critics," Tsang said.
"Xi may pick up an idea or two here and there but there is not much of a chance for most of them to be adopted."