Xinjiang
Get more with myNEWS
A personalised news feed of stories that matter to you
Learn more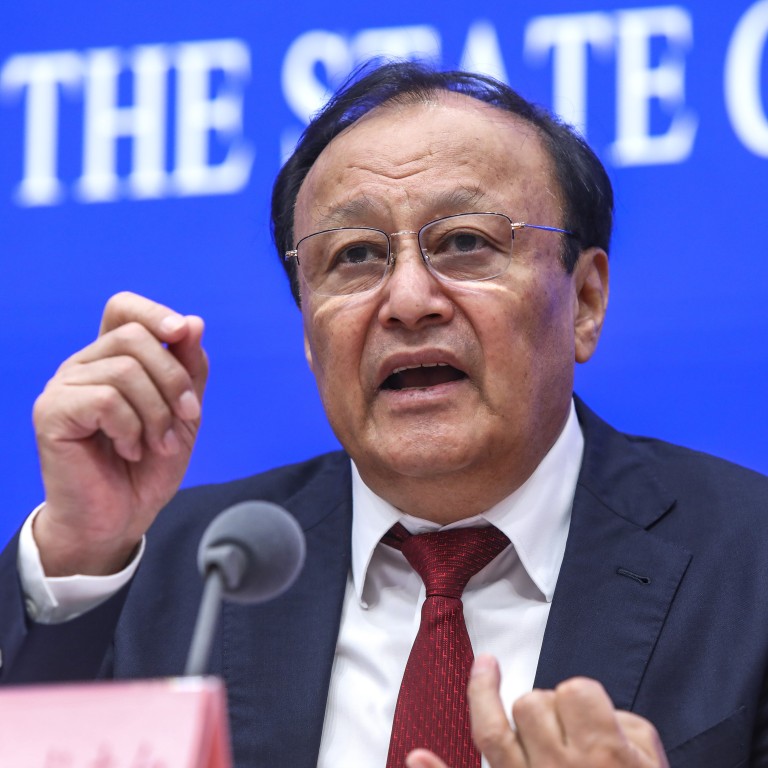 China claims most Muslim detainees have been released from Xinjiang camps
'Most of them have completed their study and found new jobs,' according to regional government official
But researcher says they have been sent to do compulsory work in what appears to be a new scheme to exercise control over ethnic minorities
Most detainees of the mass internment camps in
Xinjiang
, in China's far west, have been released, according to senior officials with the regional government.
Alken Tuniaz, vice-chairman of the Xinjiang government, made the claim at a news conference in Beijing on Tuesday, when he was asked to give an account of the detainees in camps where United Nations experts have said more than 1 million ethnic Uygurs and other Muslim minorities were being held.
"You asked about the number of people, but the situation in the centres is fluid as the people come and go. Most of them have completed their study and found new jobs," Tuniaz said.
Shohrat Zakir, chairman of the regional government, said about 90 per cent of the people who had been "educated" at the "training centres" and released had found suitable jobs.
In the past two years, Xinjiang officials have repeatedly sidestepped questions about how many Uygurs were being held in what they call "training centres".
Zakir said that many of the centres were now being used for other short-term courses.
"Many of these training centres have become venues for short-term classes on farming skills, and some are offering short-term skills improvement courses for people before they take up their new jobs," he said.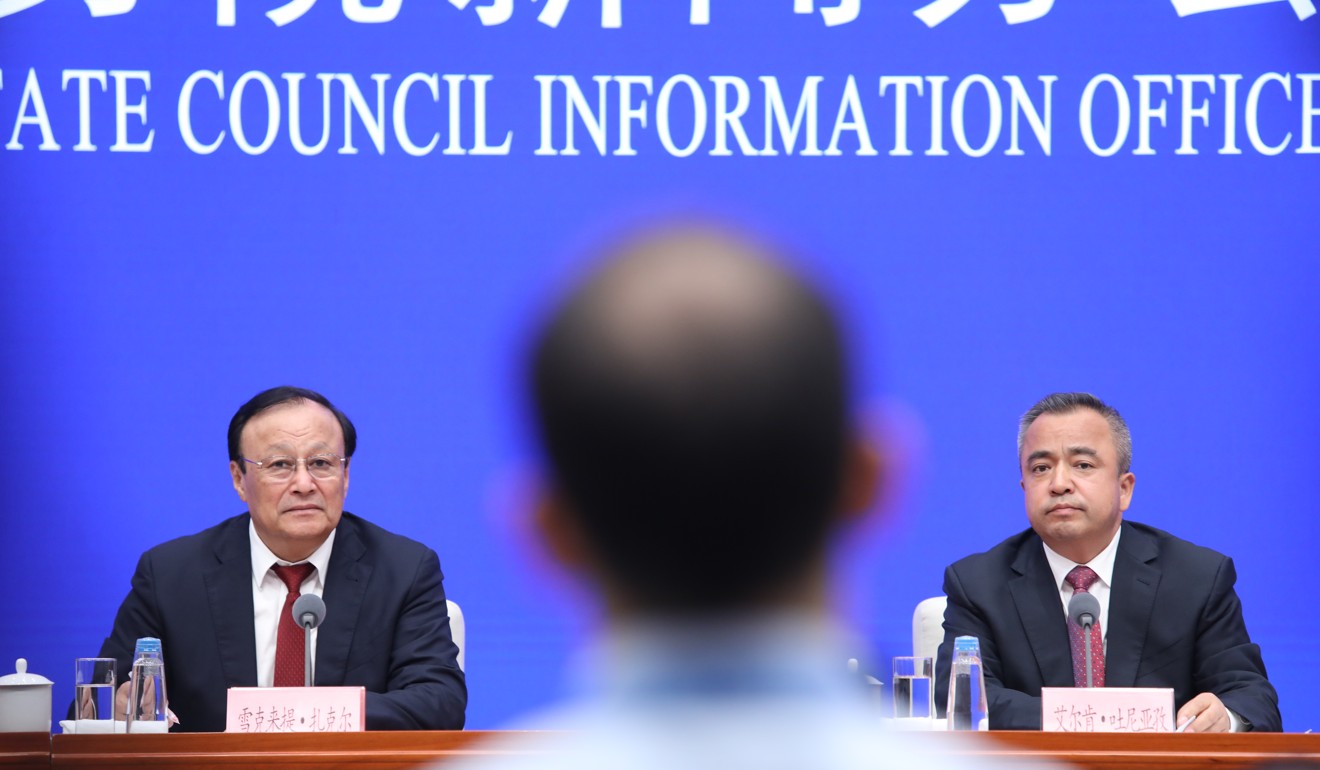 But Adrian Zenz, an independent researcher and expert on China's controversial policies on Xinjiang, said that the claims made by the officials were difficult to verify.
"Evidence shows that control over [the Uygurs] does not end by releasing people from the vocational training camps," said Zenz, a lecturer on China's minority policies at the European School of Culture and Theology in Germany.
He added that after the detainees completed "vocational training", the Xinjiang government had put the men and women into compulsory work placements, in what appeared to be a new scheme to exercise further control over the lives of ethnic minorities in the region.
Barry Sautman, an expert on ethnic politics in China at the Hong Kong University of Science and Technology, agreed.
"They may mean that such persons no longer reside within the centres. It does not mean that such persons have returned to the status quo ante, are no longer under close supervision, or work somewhere other than an enterprise connected to one of the centres," he said.
He added that Chinese officials had cited a high completion rate because it would be unsustainable to keep such a large number of people under detention.
Beijing has drawn international condemnation over the internment camps, where foreign governments and human rights groups say people are held for political re-education. Former detainees have said they were subjected to abuse and torture at the camps.
But China says they are education facilities set up to help stamp out religious extremism and to offer skills training, and Beijing has stepped up efforts to counter growing criticism in recent months.
Earlier this month, 22 ambassadors to the United Nations jointly called on Beijing to halt its mass detention of Uygurs in the region. Beijing responded with a letter of support signed by 50 other ambassadors to the UN, including envoys from several Muslim-majority states such as Saudi Arabia and Pakistan.
On Tuesday, officials again denied that the centres were "concentration camps" and accused "individual countries and [Western] media with ulterior motives" of slandering China.
Both Zakir and Tuniaz said the Xinjiang centres had received close to 1,000 visitors.
"Officials and visitors from most countries think this is a pioneering invention for the world, and an excellent way to educate, to deter the dissemination of terrorism and extremist [thoughts]," Zakir said.
This article appeared in the South China Morning Post print edition as: Xinjiang detainees 'mostly released'