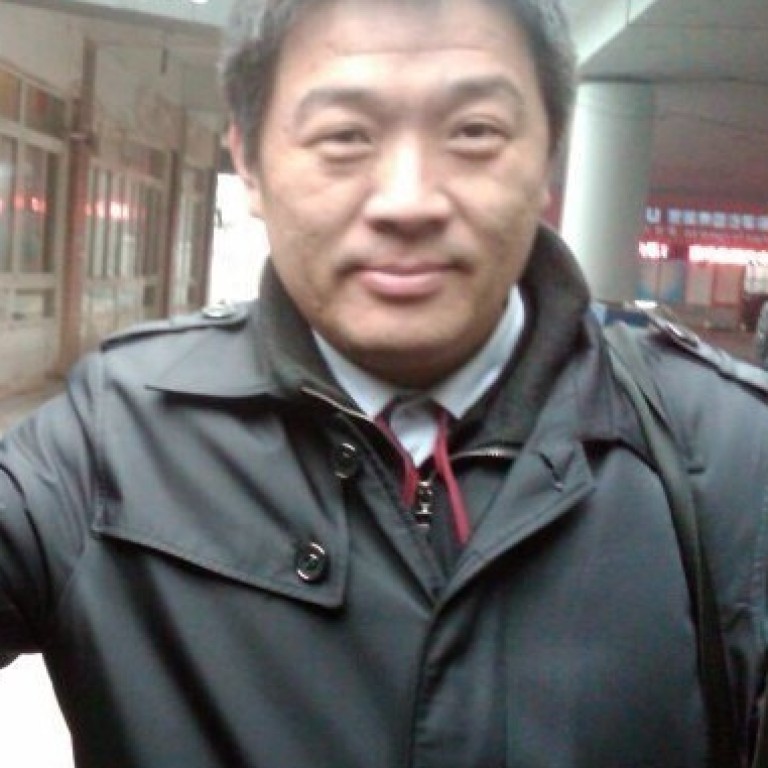 China strips rights lawyer Li Jinxing of licence over 'improper' social media comments
Li says he will appeal against the decision by authorities in eastern China
Prominent Chinese lawyer Li Jinxing, who gained national attention for defending clients in a number of high-profile cases, lost his licence for allegedly making "improper comments" on social media, a provincial regulatory body ruled on Tuesday.
The penalty was announced by a panel under the Shandong Provincial Department of Justice, which regulates lawyers in the east China province.
The panel said Li violated the lawyers' code, which stipulates strict discipline for practitioners, by commenting on two cases – one about the disbarment of another lawyer Wen Donghai; and the other about Li being blocked from meeting his client at a detention centre in Fujian province.
In the Fujian case, Li said lawyers were granted less dignity than Zhu Jianqiang, a celebrity pig that survived the Sichuan earthquake in 2008.
Li said he would appeal against the decision.
"The administrative penalty on me was totally illegal, and it's completely wrong," he said.
Justice department official Yuan Shuai defended the ruling, saying it was in line with the relevant regulations and Li could appeal or sue to overturn it.
In 2018, Li represented Wu Xiaohui, former chairman of insurance giant Anbang Group, in one of China's most watched corporate corruption cases in recent years. Wu was sentenced to 18 years behind bars for fraud and embezzlement involving over US$12 billion.
Apart from the rich and famous, Li also represented the weak and vulnerable. Last year, he helped free Jin Zhehong after he spent 23 years in jail for a murder he did not commit. Li also defended a number of human rights lawyers, including Yang Maodong in Guangdong province.
Lawyer Zhou Ze, who helped represent Li at the panel, said they had hoped the panel would spend some time to review their materials and arguments submitted on Tuesday.
"But they had already made the decision, and sent it to Li that night," Zhou said.
Meanwhile, Yang, also known as Guo Feixiong, was released from jail on Wednesday after serving a six-year sentence.
Yang was jailed for "gathering crowds to disturb public order" in 2013 after he joined a week-long rally to protest against censorship in Guangzhou.
He was reunited with his brother on Wednesday, who said Yang was in "relatively good health but needed some quiet time to rest and recuperate".
Additional reporting by Mimi Lau
This article appeared in the South China Morning Post print edition as: High-profile lawyer is stripped of his licence