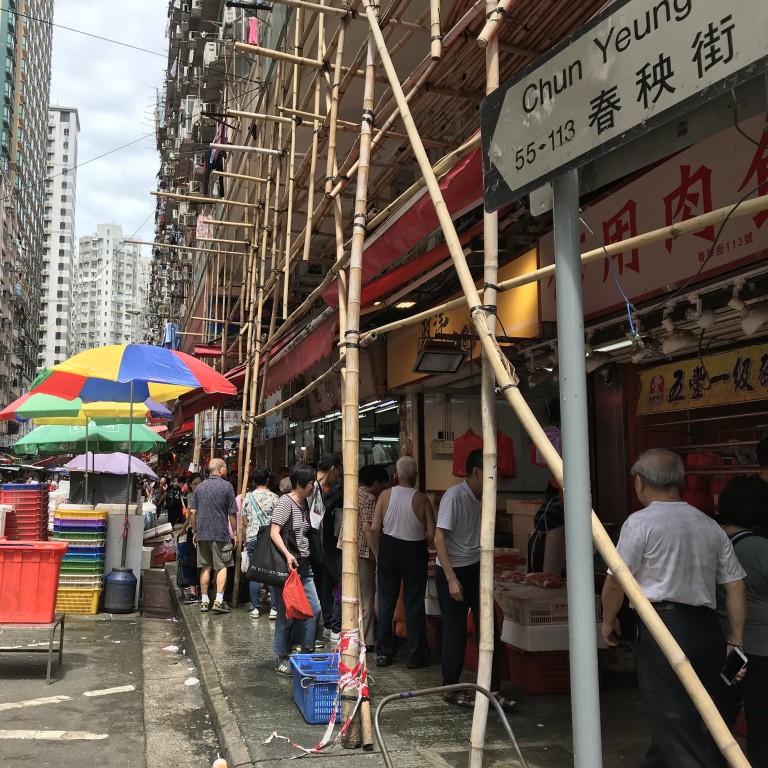 Hong Kong police warn North Point violence will not be tolerated
Close-knit Fujianese community in city passes on message to "mainland brothers" said to be on their way for Sunday protest march
Online posts and video clips calling on Fujian natives to fight Hong Kong demonstrators at North Point this weekend have spread rapidly
Police are warning Hong Kong's Fujianese community that anyone engaging in violence will be arrested, regardless of their background.
The warning comes after a night of horror early this week when protesters fought a street battle in North Point with attackers armed with long poles and other improvised weapons.
Rumours have been flying around the city that some Fujianese associations and clan communities were mobilising relatives and friends from their hometowns on the mainland to come and settle scores following the fierce skirmish in North Point on Monday night.
The North Point district on Hong Kong Island has a large, close-knit community from the southern mainland province of Fujian.
A member of the Fujianese Nam An (Hong Kong) Association said on Thursday that Hong Kong police had approached the organisation and warned them they would "definitely arrest anyone who is going to fight on the streets in Hong Kong".
"Hong Kong police have urged all Fujianese associations and relevant organisations to stop the mobilisation," he said, while refusing to be named. "The police want us to tell our folks in Fujian that they would arrest anyone who broke Hong Kong laws – doesn't matter whether they are on the government side or on the side of the protesters."
He went on to say that the association had conveyed the warning to people in Nanan, a county-level city under the port of Quanzhou, which also administers Jinjiang and Shishi, two other smaller cities in the province with close links to Hong Kong's Fujianese community.
A police source confirmed the warning was given soon after Monday night's violent clashes. He also said police had stepped up patrols in areas such as Ming Yuen Western Street, where the fight broke out.
The Hong Kong Federation of Fujian Associations issued an open letter on Tuesday to all Fujianese in Hong Kong, urging them to "keep calm and restrained" and "don't act rashly".
Since Monday night's violence, WeChat and Weibo groups have been flooded with messages warning that "Fujianese brothers" are coming to Hong Kong to teach the anti-government protesters a lesson.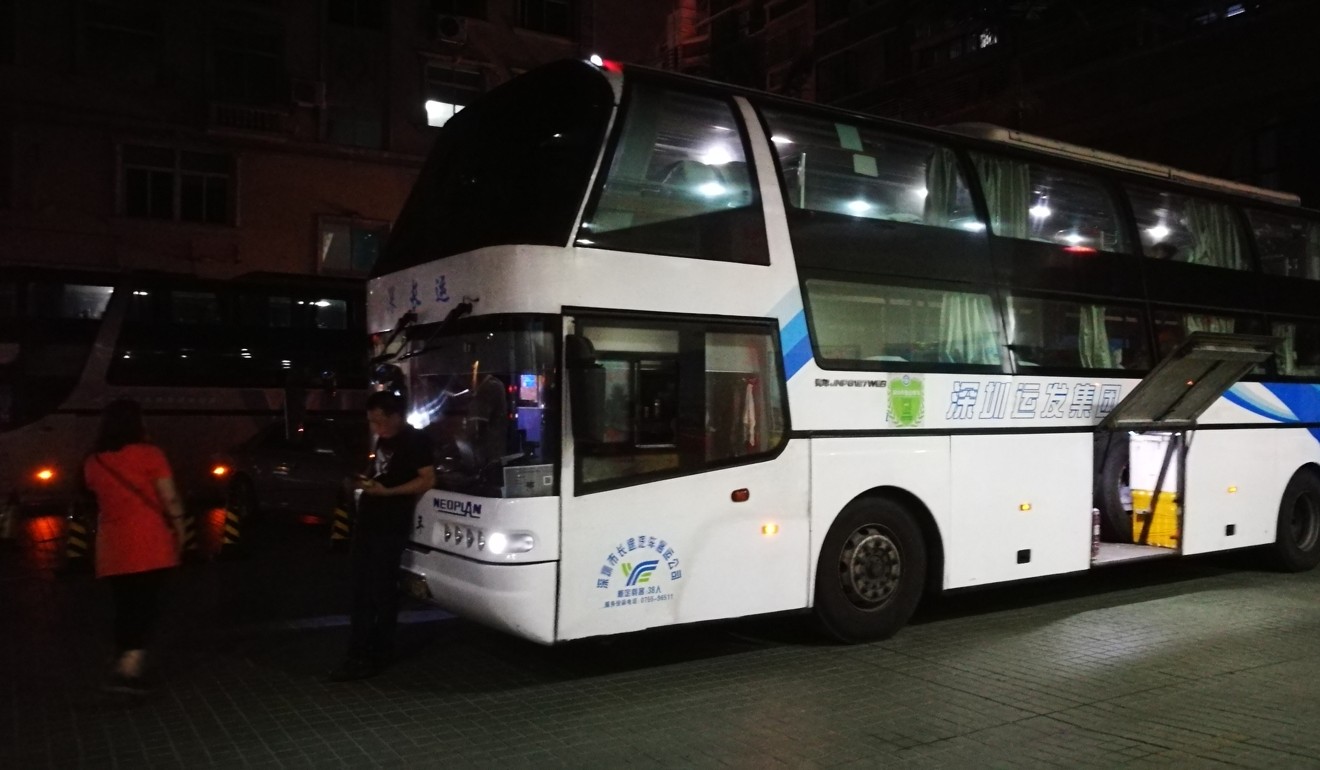 Claims have also been widely circulated on mainland China's social media platforms that high-speed train and air tickets from Fujian to Hong Kong have been sold out since Wednesday and Sunday.
However, at Quanzhou's high-speed rail station on Friday morning, almost all passengers departing on the train bound for Hong Kong's West Kowloon Station were holidaymakers and tour groups making their way home to Xiamen, in southeastern Fujian, or to the cities of Chaozhou and Shenzhen in Guangdong province, as well as Hong Kong.
Fierce online posts and video clips calling on Fujian natives to fight against Hong Kong demonstrators at North Point this weekend – some using vulgar language to taunt protesters – have spread rapidly with no sign of them being blocked or censored by social media operators.
But, in contrast to the online frenzy, there has been little sign of public outrage in Quanzhou, or any tangible signs that a mobilisation is under way.
While some local people in Jinjiang and Shishi said they had heard rumours of a mobilisation, none had actually seen or knew anyone who was taking part.
"There was a rumour that five or six coaches carrying 200 to 300 people left Shuitou [a township in Nanan] for Hong Kong on Tuesday," a man who runs a small business near the bus station said. "I do business here every day but I haven't seen any of them."
"I did see the photo of a T-shirt design via WeChat, calling on Fujian people to fight the stupid young people in Hong Kong," a man running a clothing shop in Shishi said. "But, as far as I know, there is no clothing factory that has actually produced the T-shirts. Here in this wholesale clothing market in Shishi, we have hundreds of stalls but none is selling this T-shirt."
A civil servant in Shishi also said he did not support any violent retaliation. "I am against the call [for revenge]," he said, while declining to be named as he was not authorised to speak to overseas media.
"Who will be hurt if the conflict actually happens, Fujianese or Hong Kong people? Our media and the government should call on the public to calm down, instead of letting these kinds of rumours, misunderstandings, and hatred spread via social media."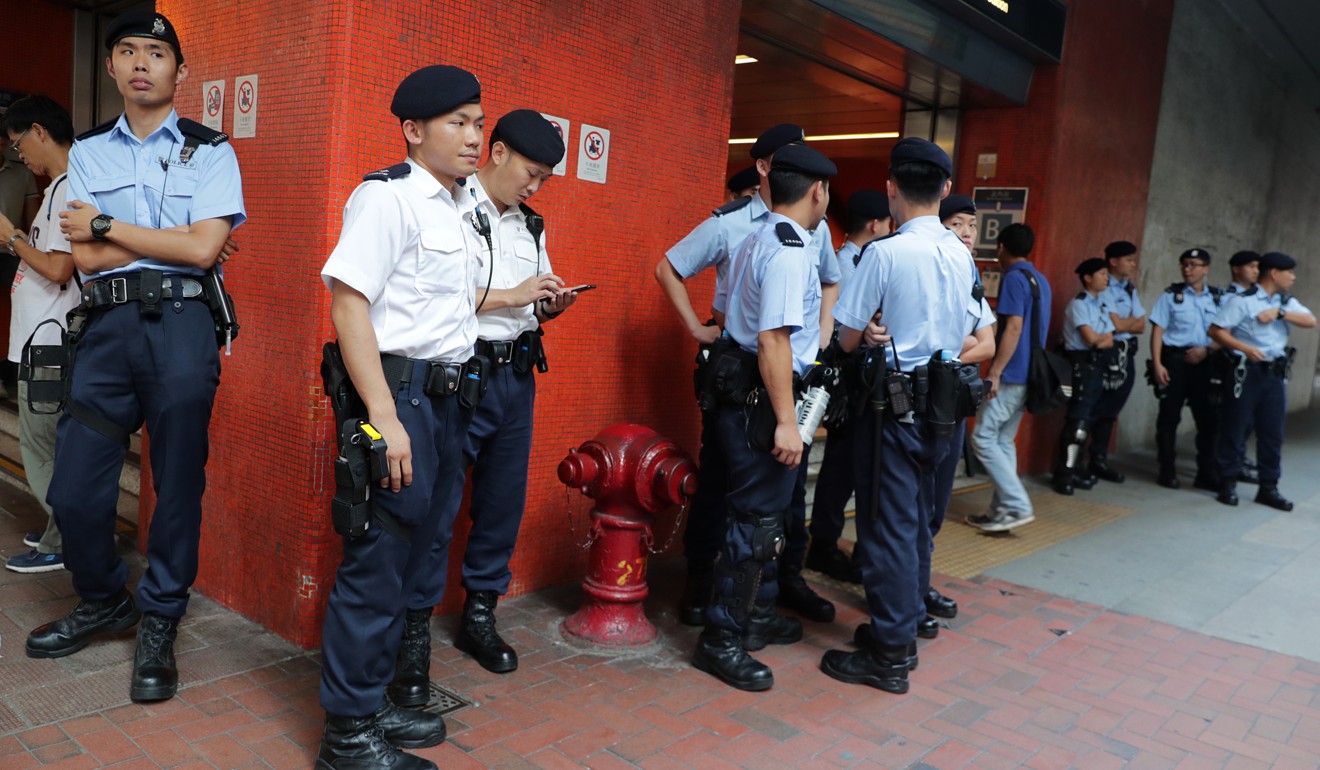 In Hong Kong's "Little Fujian" area, it was business as usual on Wednesday for shops in Chun Yeung Street, close to Ming Yuen Street where Monday's violence took place. But some stallholders said they intended to close early on Sunday because of the scheduled demonstration.
A stallholder, who gave his surname as Choi, said the community would send their "brothers" to stand on the street during Sunday's march. "[I've heard] those Fujianese who work in construction sites would come here on Sunday. They were on standby on Tuesday night, but the protesters didn't come," he said.
"Of course, if the protesters just pass by and don't enter our place, we will just let them go. We just want to tell them that North Point is our territory and the Fujianese have been here for generations. We Fujianese will not allow other people to mess up our place and force us to shut down our business."
A middle-aged woman who runs a grocery shop in Chun Yeung Street said some families were in a dilemma because their own children were among the protesters.
"We were torn because some of our children have followed the crowd and joined the protests. We were shocked when we saw their parents were with them in the demonstrations," the woman said, who declined to give her name.
"These parents claimed their children were dragged into the mess by their university classmates. They were in the protests trying to stop their children from joining the fights."
A Baptist University student, who is also Fujianese, denied he had been misled by his classmates into joining the anti-government protests. Instead, he said that "asymmetric information" – from vastly different sources – between the young and older generations was to blame for their different understandings of the situation.
The same, he said, was true between mainlanders and the Hong Kong public.
"I've insisted that our protests should stick to the principles of 'peace, rational, non-violence and non-profanity'," he said, while also requesting anonymity. "I oppose the use of violence by some extradition bill protesters, so I also disagree with the Fujianese reacting to violence with violence."
Additional reporting by Laurie Chen and Clifford Lo
This article appeared in the South China Morning Post print edition as: Police warn Fujianese that violence will not be tolerated