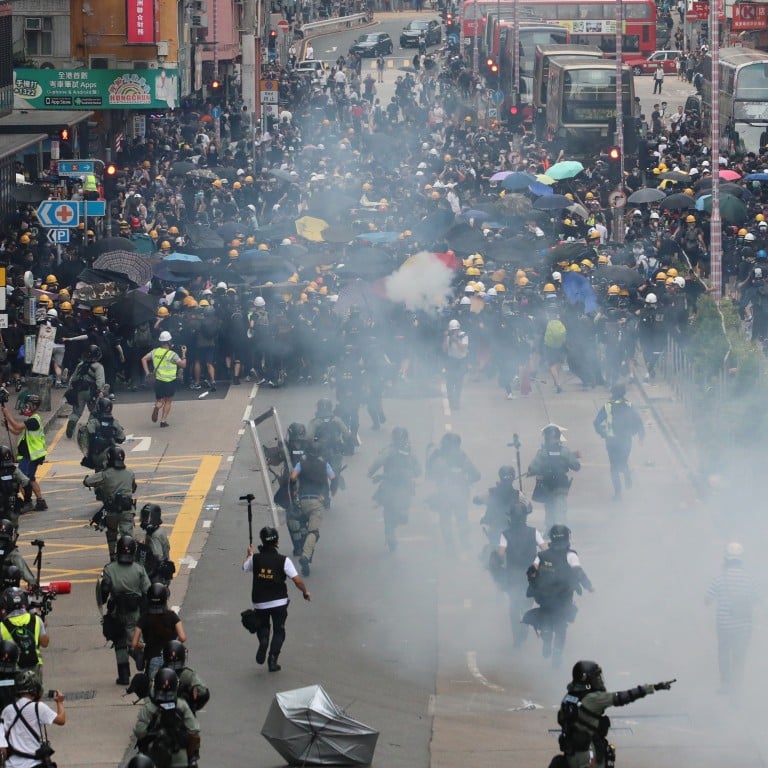 Beijing warns of 'signs of terrorism' in violent unrest in Hong Kong
China's top policy office on the city reiterates support for police, saying a 'critical moment' has been reached
Hong Kong and Macau Affairs Office also vows to crack down on violent crime with 'iron fist'
Beijing on Monday warned that escalating violence by anti-government protesters in Hong Kong, especially against the police, was showing "signs of terrorism" and reiterated its support for the city's force to take resolute action to crack down on "rioters".
Yang Guang, a spokesman for the Hong Kong and Macau Affairs Office (HKMAO) under the State Council, read out a stern statement to Hong Kong media in Beijing, saying the city had come to a "critical moment" and vowing to clamp down on violent crime with an "iron fist".
In particular, the spokesman condemned as reckless petrol bomb attacks on police stations by protesters that left an officer injured on Sunday.
"In recent days, Hong Kong's radical protesters have repeatedly attacked police with highly dangerous tools, which constitute serious violent crimes and have started to show signs of terrorism," Yang said. "This type of violent criminal activity must be resolutely combated according to the law, with no hesitation or mercy."
The central government's representative office in Hong Kong also described the escalating violence as "terrorist acts" in a separate statement.
"Nowhere in the world would tolerate these heinous and extreme atrocities," the liaison office said. "If we allow these types of terrorist activities to continue, then Hong Kong will slide into a bottomless abyss."
But soon after the HKMAO spokesman's warning, Hong Kong police gave a separate briefing, playing down the threat level and saying violence seen in the city in recent days should not be described as terrorism.
Chris Tang Ping-keung, a deputy police commissioner, said mass protests and terrorism were different and the United Nations description should be followed in determining whether an action was a terrorist act.
"There were protesters who used lethal weapons to attack police officers," Tang said. "[We will] continue to monitor the situation."
In its statement, the liaison office in Hong Kong also called on the public to "resolutely support" the city's government and police to end the unrest, and to safeguard the "one country, two systems" arrangement.
"The most pressing desire for most Hong Kong residents now is an end to the violence and a return to stability and order in Hong Kong as soon as possible," the liaison office said.
The remarks on Monday came after heightened violence on Sunday, with tense clashes between protesters and police in Tsim Sha Tsui, Sham Shui Po, Wan Chai and Kwai Chung, including the first instance of police firing tear gas in an enclosed MTR station, in Kwai Fong. Protesters fought back with bricks and petrol bombs, in a continuation of their hit-and-run strategy.
Shocking scenes of police violence on Sunday marked the tenth week of anti-government protests in the city that were sparked by a
now-shelved extradition bill
which would allow criminal suspects to be sent to jurisdictions including mainland China.
More than 5,000 black-clad demonstrators
flooded into Hong Kong International Airport
on Monday afternoon for a fourth successive day, causing all flights out of the city from early evening to be cancelled. Demonstrators were angered by reports that a female protester could lose an eye after she was reportedly hit with a beanbag round during a protest.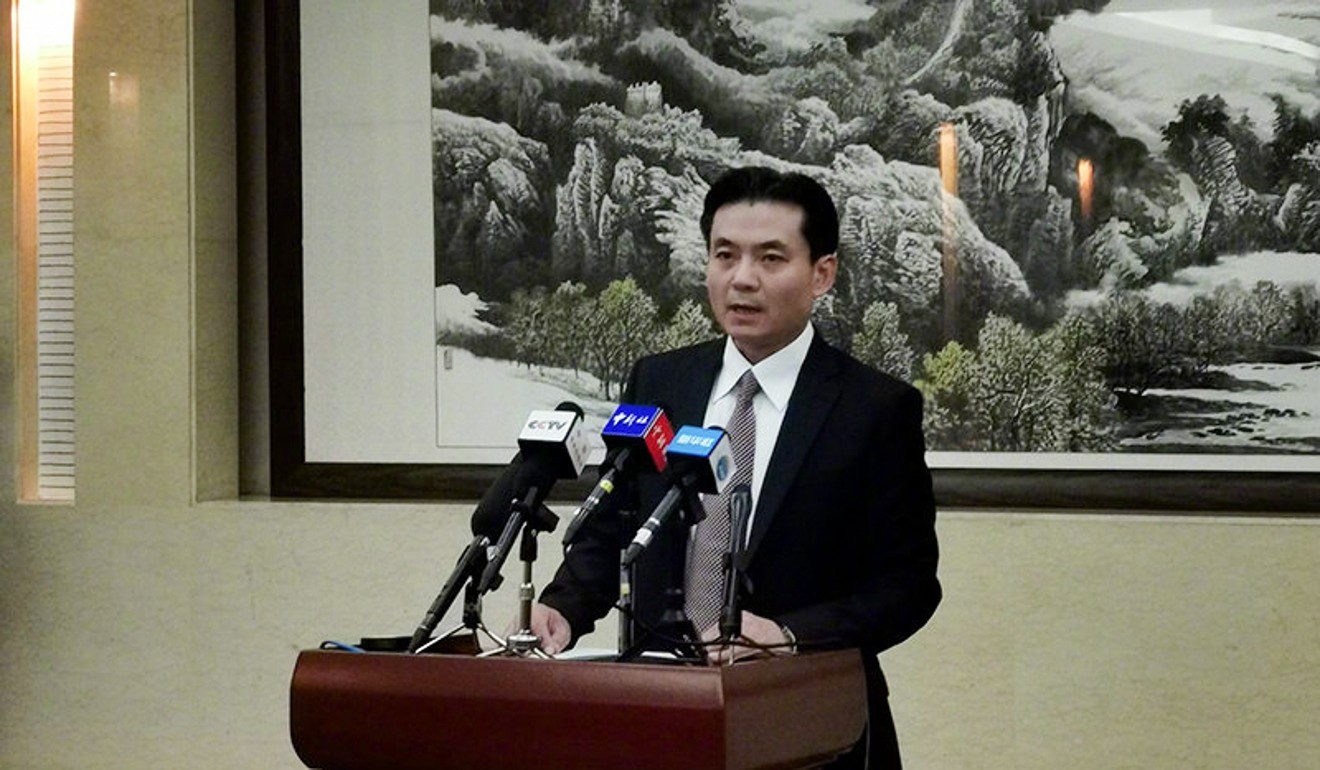 Yang also said on Monday that Hong Kong had reached a "critical moment", urging people to stand up and reject illegal behaviour and the actions of "violent radicals", which he described as the city's most pressing goal.
The short HKMAO press conference was its third such briefing on the protests – and the third since Hong Kong's sovereignty was transferred from Britain to China in 1997. Last week, Zhang Xiaoming, director of the office, warned at a Shenzhen seminar that the city had reached its "most serious situation" since the city's handover to China.
Protesters also held a press briefing on Monday, with masked representatives slamming police handling of the protests on Sunday and reiterating their five key demands – including officially withdrawing the extradition bill, an independent investigation of police use of force, and universal suffrage. "Hong Kong has just seen its darkest weekend in its contemporary history," one of the representatives said. "Hong Kong turned into a torture field overnight."
This article appeared in the South China Morning Post print edition as: Protesters who use violence engaging in 'terrorist activity'