Taiwan
Get more with myNEWS
A personalised news feed of stories that matter to you
Learn more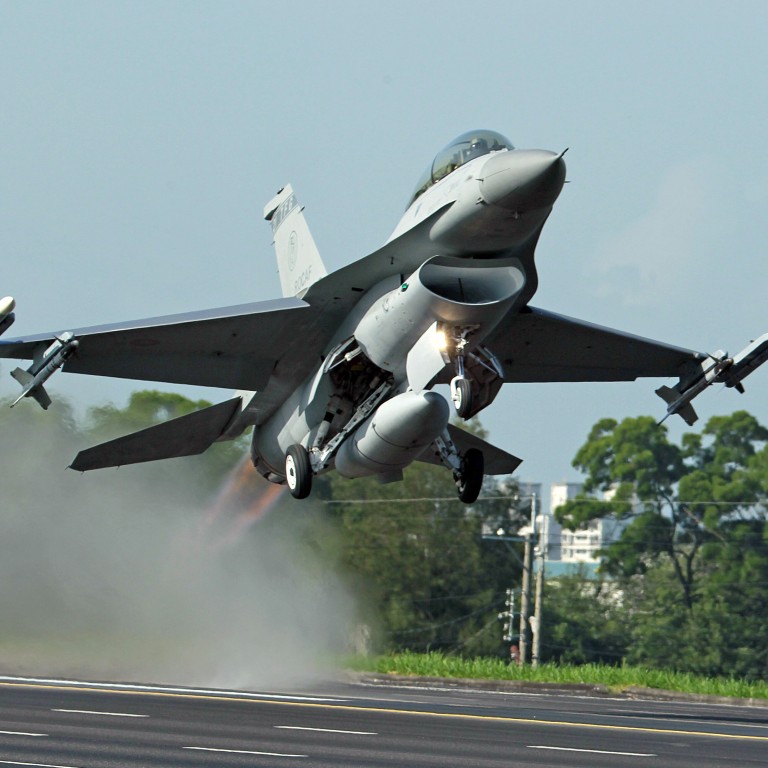 Trump administration to go ahead with US$8 billion sale of F-16 fighter jets to Taiwan, angering China
Republican Senator Marco Rubio calls the proposed deal 'an important step in support of Taiwan's self-defence efforts'
Chinese foreign ministry spokeswoman warns 'the US will have to bear all the consequences' for its bold move
The Trump administration is pushing ahead with a US$8 billion sale of 66 F-16 fighter aircraft to Taiwan, according to two influential senators, a move expected to add further tension to already strained relations between Beijing and Washington.
Republican Senator Marco Rubio of Florida praised the administration for advancing the deal, which he said in a statement was "an important step in support of Taiwan's self-defence efforts".
"As the Chinese government and Communist Party seeks to extend its authoritarian reach in the region, it is critical that the United States continue to enhance our strategic relationship with our democratic partner Taiwan through regular and consistent support," said Rubio, a member of the Senate foreign relations and intelligence committees.
This statement was echoed by Texas Senator Ted Cruz of Texas, who praised President Donald Trump for helping to bolster US and Taiwanese security with the proposed sale.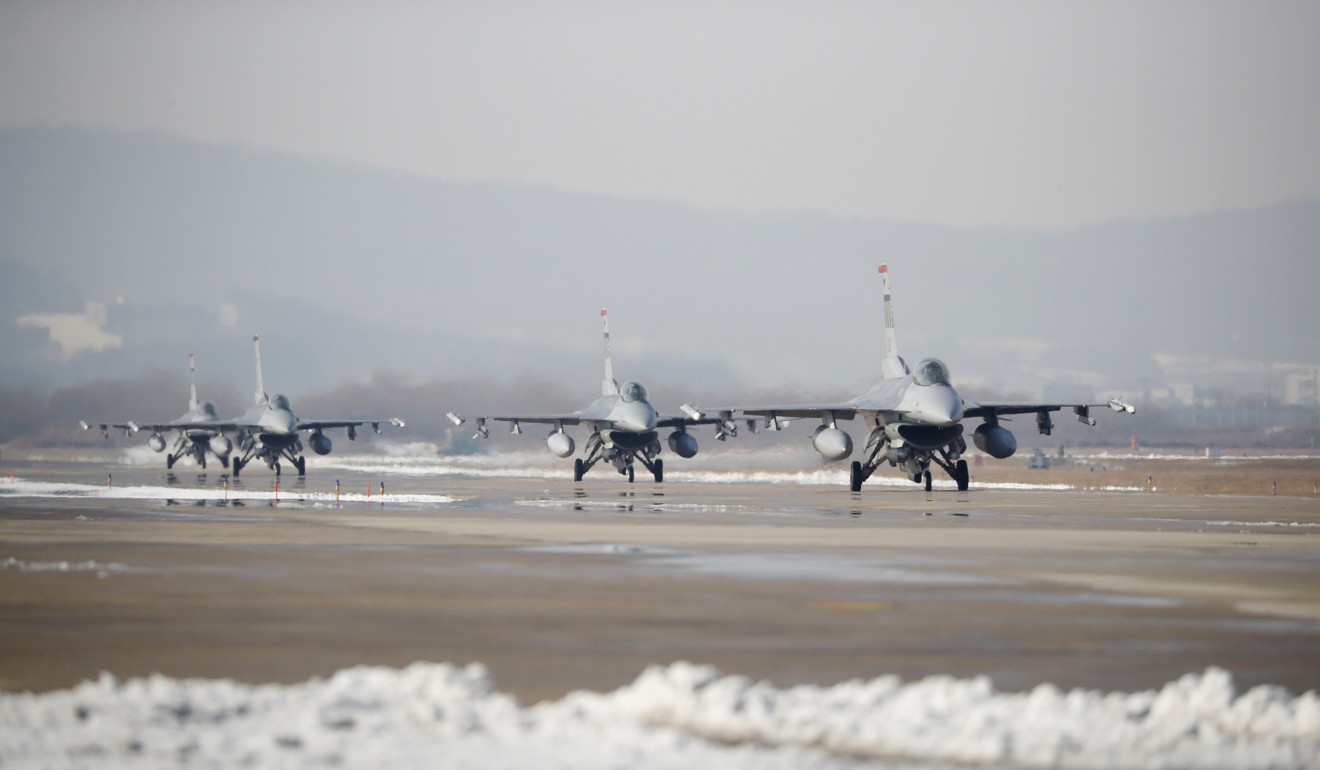 "With China building up its military to threaten us and our allies – and the People's Liberation Army aiming thousands of missiles at Taiwan and deploying fighter aircraft along the Taiwan [Strait] – now more than ever it is critical that Taiwan has the support needed to defend itself," Cruz said, commending Trump for acting "decisively" to advance the transfer.
In fact, Trump has not appeared particularly decisive on the high-profile deal, which would be the first such sale of fighter jets since 1992, assuming Congressional approval.
The months of slow walking since the deal was outlined early this year saw lawmakers and defence experts surmise that Trump was using the pact as leverage to secure a better trade agreement with Beijing in the countries' massive trade war.
A State Department spokesman said: "We are aware of media reports regarding a possible sale of F-16 fighter aircraft to Taiwan. The department does not comment on proposed defence sales until they are formally notified to Congress."
Beijing strongly opposes arms deals with Taiwan, which it considers a renegade province, even though the US is obliged to defend the self-governing island under the terms of the Taiwan Relations Act, which turned 40 this year.
Beijing quickly registered its strong displeasure to the proposed contract involving the 66 Lockheed Martin F-16 Viper aircraft, which follows a US$2 billion deal for 108 Abrams tanks and support equipment approved in July.
"China urges the US to fully recognise the highly sensitive and harmful nature of the relevant issue, abide by the one-China principle and the three China-US joint communiqués, refrain from selling F-16 fighter jets to Taiwan and stop arms sales to and military contact with Taiwan," foreign ministry spokeswoman Hua Chunying said in a press briefing.
"Otherwise, the Chinese side will surely make strong reactions, and the US will have to bear all the consequences," she said, without being specific.
The wording in the 1979 Taiwan act is suitably vague and recent administrations have stopped short until now of allowing Taipei to buy new fighter jets.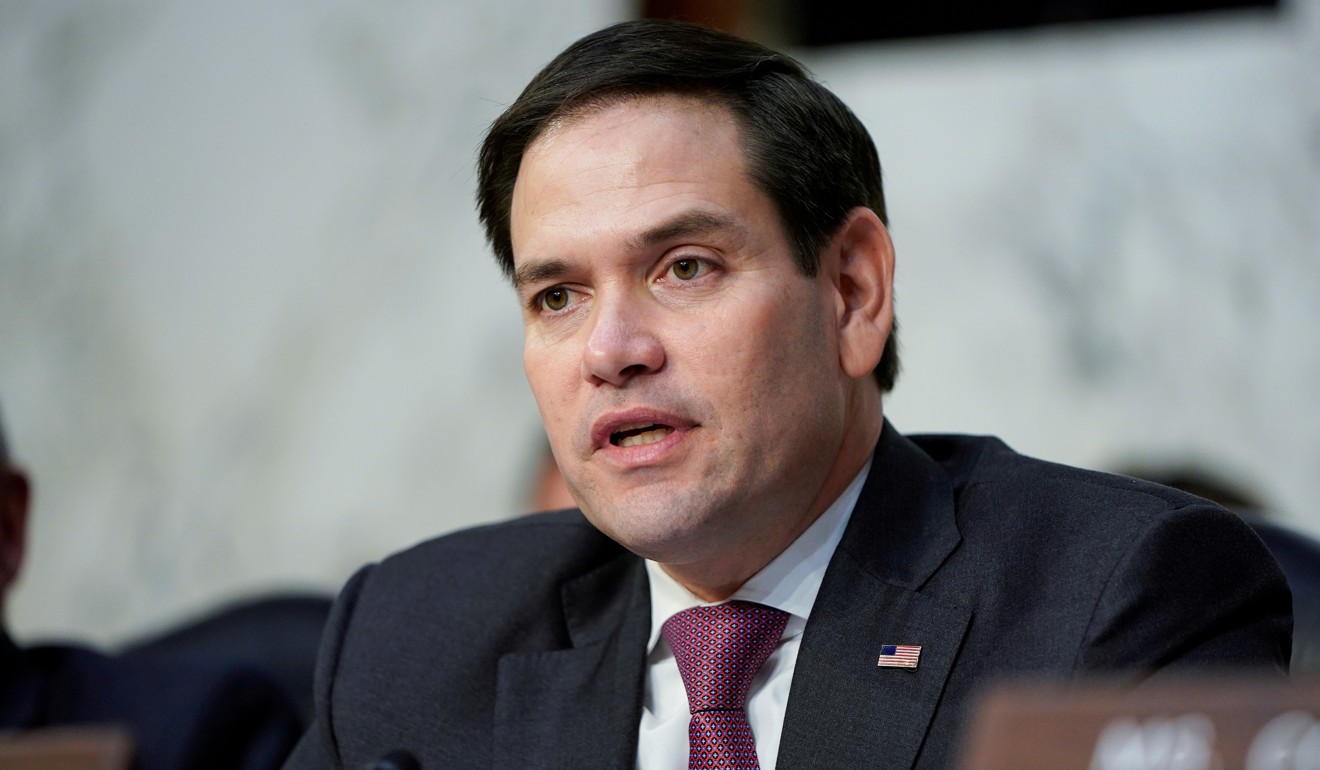 Rubio urged the Senate foreign relations committee and House foreign affairs committee to quickly advance this "critical" arms sale.
According to a spokeswoman in Rubio's office, the administration has informally notified both committees of the proposed transaction, giving them by tradition up to 30 days to raise concerns and suggest changes.
The administration then formally sends the arms package to Congress, which only needs to vote on it if someone raises an objection and files a joint resolution of disapproval.
But few in Washington see much resistance to the deal, and Congress could receive the full package within days or weeks rather than waiting a month.
Growing concern over China's actions and motives – including its military expansion in the South China Sea, espionage, perceived unfair trading, intellectual property theft and the Hong Kong stand-off – have made tough China policies among the few issues that Democrats and Republicans agree on in deeply polarised Washington.
"The train is certainly on the track," said someone close to the deal. "It's partially out of the station, if not totally."
Military experts say the new variant of the F-16 that Taiwan would receive, the Viper, can carry a wide range of short- and medium-range air-to-air missiles and is better able to counter the threat of an air strike from mainland China's fourth generation aircraft like the Su-35 and J-10.
While China is expected to show its displeasure over the agreement in some tangible way, analysts said, they do not expect the fallout to be huge.
"This sale will not have a decisive, enduring impact on US-China relations," said Bonnie Glaser, director of the China Power Project at the Centre for Strategic and International Studies.
Relatively modest acts of retribution that Beijing could take in response to the deal – in part aimed at appeasing nationalistic Chinese – might include cancelling some contracts for US companies, adding firms to its threatened "unreliable entities" list of firms or individuals deemed a threat to China and stepping up audits, said Kelsey Broderick, China analyst with the Eurasia Group.
Glaser added that she does not expect the arms package to be of huge benefit for Taiwanese President Tsai Ing-wen in her January re-election bid, given that many Taiwanese voters are rather blasé about arms sales.
Analysts said the timing of Trump's decision to go ahead with the F-16 deal reflected a number of issues, including a desire to tout jobs and Tsai's recent stopovers in the US.
Presidential impatience over the slow pace of progress on a US-China trade deal also may have played a part, some analysts said, as Beijing has hardened its stance and become increasingly unwilling to resume large purchases from US farmers, a key constituency for Trump's 2020 re-election bid.
Over the past year, the two sides have slapped hundreds of billions of dollars' worth of tariffs on each other's goods, sending jitters through global markets.
"Trump likes to pile on the pressure when he's not getting his way," Broderick said, adding that she is not convinced the US leader is a big believer in Taiwan or Hong Kong democracy, but welcomes the possible leverage.
"He doesn't see a strong path forward on trade and is frustrated by the slow pace," she said. "So he decided: OK, let's take some action."
This article appeared in the South China Morning Post print edition as: u.s. pushes Taiwan jet deal ahead