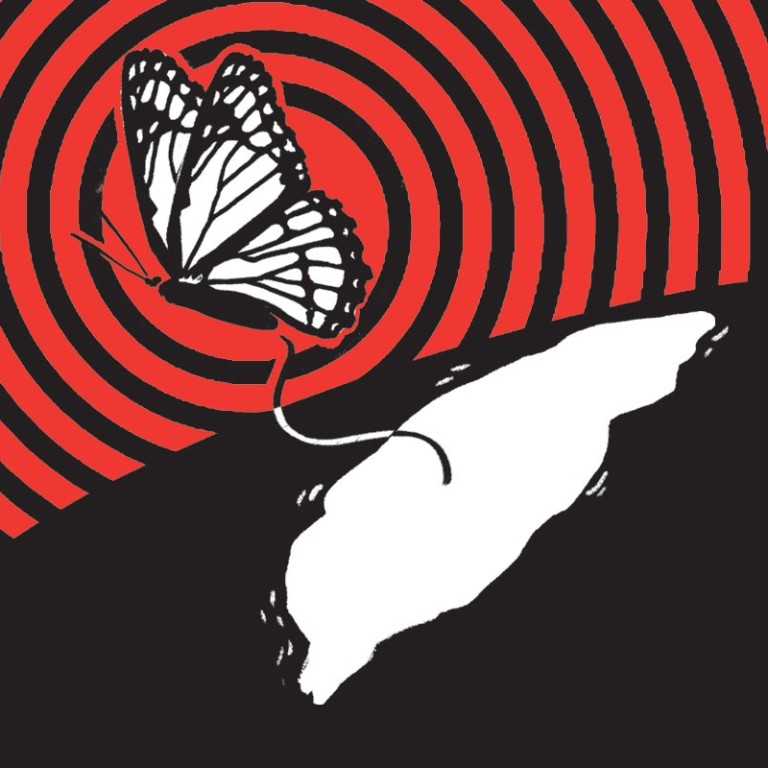 From a murder case to the death of '1992 consensus', Taiwan's high stakes in the Hong Kong protests
In a series of in-depth articles on the unrest rocking Hong Kong, the Post goes behind the headlines to look at the underlying issues, current state of affairs, and where it is all heading
Here we look at the butterfly effect of a murder case cited as the reason for the extradition bill that spurred the demonstrations, and why Taiwan is watching
There is little sign at a hotel in downtown Taipei that it had once hosted Chan Tong-kai, the Hong Kong student who confessed to killing his pregnant girlfriend in February last year –
a gruesome murder
that, unpredictably, helped to plunge Hong Kong into its worst political crisis since the 1997 handover and has spilled over into Taiwan's elections next year.
These days, staff at the Purple Garden Hotel are reluctant to discuss the case, in which Chan, 19, was accused of killing Poon Hiu-wing, 20, just days after checking in. In a statement, the hotel operator said that Poon's father came a month later and requested surveillance footage of the young couple's stay, which the hotel said it was glad "finally led to police breaking the case".
Chan has been sentenced in Hong Kong on money laundering charges stemming from Poon's killing. But 19 months after the murder, in a stunning butterfly effect, the
Hong Kong government's extradition bill
– ostensibly to allow Chan to be sent to Taiwan to face charges there – has rocked the city in a summer of protests.
Critics noted that the bill would establish extradition to any jurisdiction that Hong Kong lacks a formal agreement with, including Taiwan, but more significantly to Hongkongers, mainland China.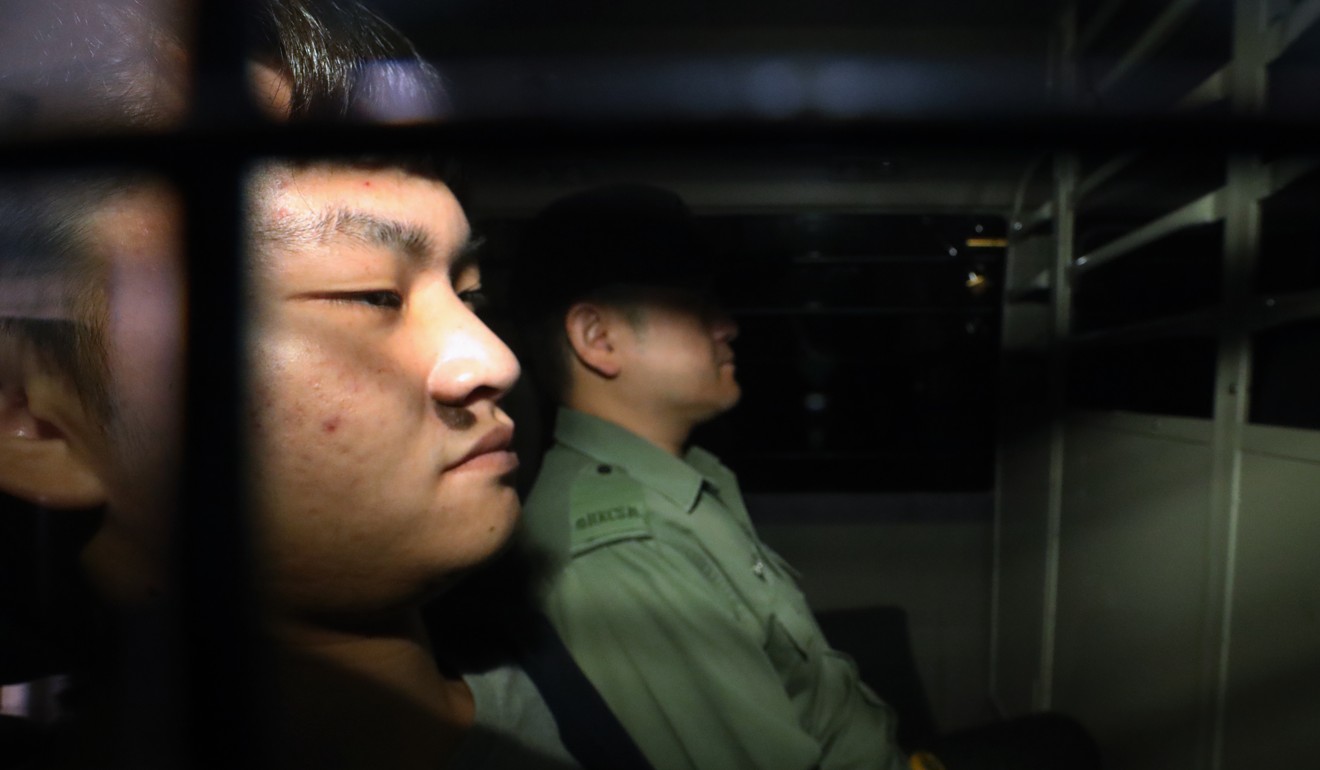 Since June, hundreds of thousands of Hongkongers have repeatedly taken to the streets to voice opposition to the bill, which has since been suspended, and called for investigations into police actions against protesters.
Ever since the Chan case, Taiwan has been tied to the extradition bill and ensuing protests. Those protests, now entering their 12th week, have become the most dominant topic in news and everyday discussion in Taiwan.
Taiwanese showing support
Not just the media is interested. Hong Kong and Taiwan have long had close ties, given both their geographic proximity and parallels in their relationships with Beijing. So Taiwan's human rights, civic and NGO groups have held numerous actions across the island to show
support for Hong Kong protesters
.
"I now understand why they suddenly become so hot-blooded," said Aki Wu, a 30-year-old sports gear supplier in Taipei. "It is the future they are fighting for and the extradition bill just happens to be the last straw, as many Hongkongers have perceived that they are going to lose their freedom that they have been used to for years," he said.
Wu said that Hongkongers had always struck him as highly practical sorts who, like him, did not care that much about politics.
"So when my friend asked me if I wanted to go to a rally organised by a civic group in support of the anti-extradition bill movement in Hong Kong, at first I was hesitant to go," Wu admitted. "But I also wanted to know why they were so against the bill.
"Then I went to the event and found out they actually were disappointed with China over its gradual erosion of their promised autonomy system and worries about their future."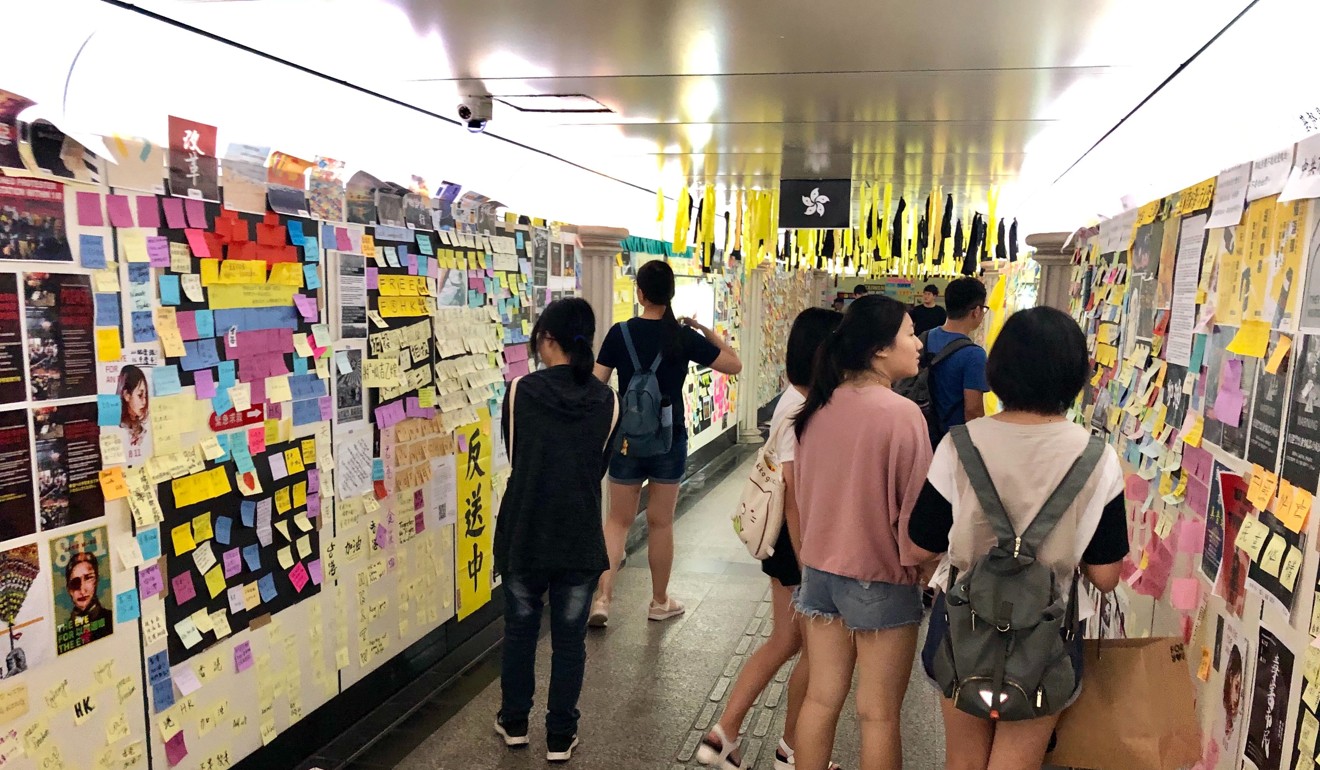 Melisa, a 19-year-old student who would only give her first name, was leaving a note in support of the Hong Kong protesters at the "Lennon Wall" set up at an underpass near National Taiwan University in Taipei.
"I heard there is this wall in Taipei and so I wanted to tell Hong Kong people that we Taiwanese people stand by them," said Melisa, who travelled to Taipei from Tainan in southern Taiwan.
She added: "When I watched TV and read the news about their protests and their claims, I felt sorry for the young people who could be deprived of their human rights and freedom when China stopped the autonomy in Hong Kong."
Lin Fei-fan, 31, a leader of Taiwan's Sunflower student movement in 2014 that blocked a sweeping trade deal between Taiwan and the mainland, said that many civic groups and the Taiwanese government supported the campaign against the Hong Kong extradition bill.
Now the deputy secretary general of Taiwan's ruling Democratic Progressive Party, Lin said that "the majority of the public in Taiwan has thrown their support behind the campaign, all because they share the same feeling of Hongkongers, who worry about the future of Hong Kong and the freedom they have grown up with".
The politics of the protests
Perhaps the only unforeseen development about the protests is that they have become a defining topic for Taiwan's highly consequential presidential election next January.
While the DPP seeks to draw a parallel between Beijing's actions towards Hong Kong and Taiwan, the issue of cross-strait relations has been elevated in the debates over the island's elections amid the Hong Kong tumult.
Politicians and analysts say the "one country, two systems" model of semi-autonomy for Hong Kong – a policy that Beijing has long pitched to Taiwan as a foundation of reunification – has now become politically toxic in the self-ruled island.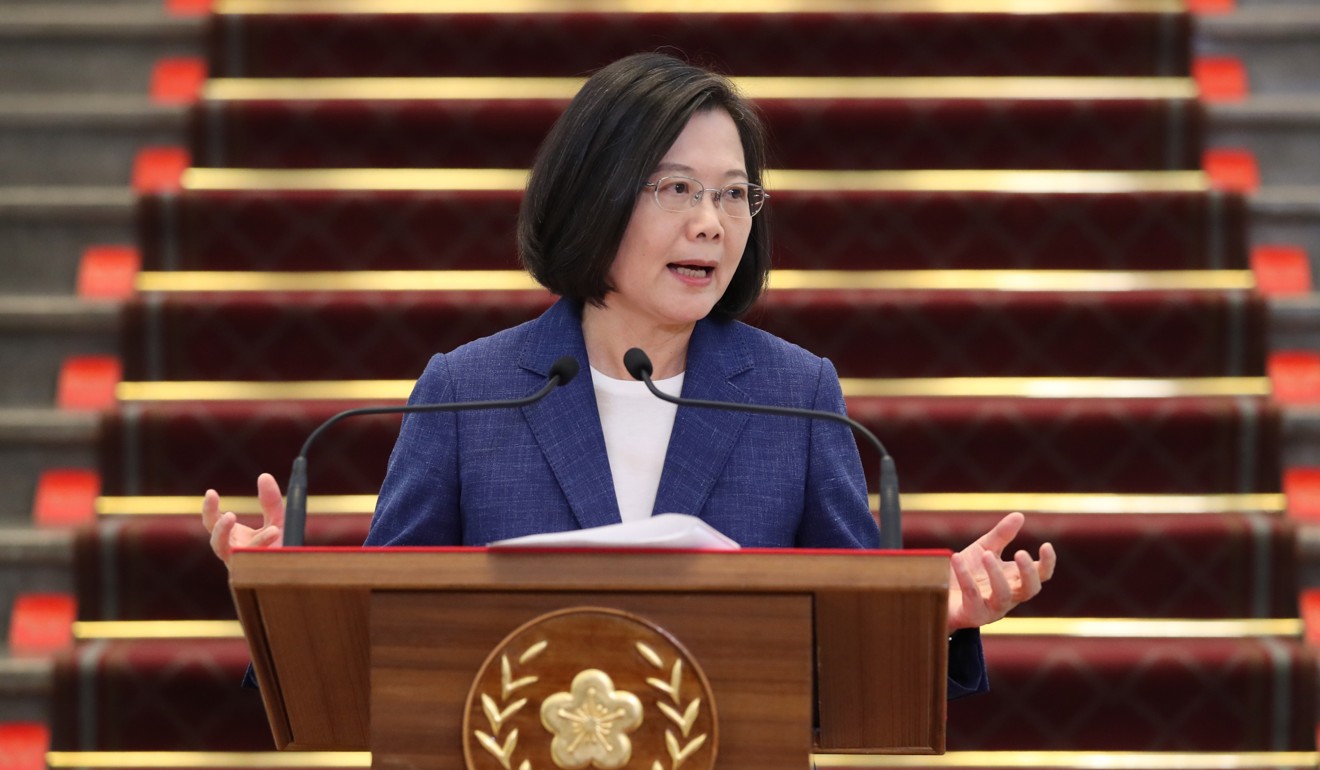 Ever since the mass protests began, Taiwan President Tsai Ing-wen of the DPP has seized on the opportunity, publicly declaring her rejection of the one country, two systems formula, which she said was proved a failure in Hong Kong.
"As long as I am here, I will stand firm to defend Taiwan's sovereignty," Tsai said last month. "As long as I am here, you would not have to fear, because we will not become another Hong Kong."
Her main challenger,
Kaohsiung mayor Han Kuo-yu
, who represents the opposition Kuomintang and favours closer economic relations with the mainland, has also spoken out against the model, saying he would accept it only "over my dead body".
"No politician in his or her right mind, and one who would want to be elected, would now advocate one country, two systems for Taiwan," Elizabeth Larus, political science professor at the University of Mary Washington in Virginia, said. "It would be political suicide to publicly support it now."
A poll published by Taiwan's Mainland Affairs Council in late July found that 88.7 per cent of the respondents rejected one country, two systems, up from 75.4 per cent in their January survey.
Observers say Hong Kong's political tumult has even called into question the political relevance of the "1992 consensus" on cross-strait relations, the agreement that there is only one China.
Beijing has blamed Tsai's refusal to accept this consensus as the reason why cross-strait relations have plunged since she took office in 2016.
DPP legislator Lo Chih-cheng said the events in Hong Kong essentially reversed party dynamics on cross-strait issues, with the DPP originally on the defensive given frozen relations with the mainland but now gaining a political edge in the presidential race.
He also argued that it would be increasingly difficult for the 1992 consensus to have a politically viable future in Taiwan, particularly after Chinese President Xi Jinping called in January for Taiwan to also adopt one country, two systems.
"The '92 consensus is already part of history," Lo said. "One country, two systems in Taiwan is what China wants, so going back to talk about '92 consensus now is more historic. China is saying the 1992 consensus is not enough, and the DPP of course will not accept it."
But Cheng Mei-hua, director general of the KMT cultural and communications committee, said the party continues to support the 1992 consensus but oppose both one country, two systems and Taiwan independence.
"There is speculation we might need to change our stance on the 1992 consensus because what happened in Hong Kong proved that the one country, two systems model is a failure," she said. "But what we stress is that we recognise there is one China, with different interpretations of what that China stands for.
"For us, that China stands for the Republic of China, and it is based on this understanding that we seek to develop ties with the mainland."
However, some analysts said Hong Kong's political crisis does not necessarily spell death for the 1992 consensus, especially since Beijing continues to insist that it remain the foundation for cross-strait relations.
Chiang Teng-chi, associate professor of political science at National Taiwan University, said that the DPP had intentionally linked one country, two systems to the 1992 consensus to stir up political fears, forcing the KMT to back off on its stance on the consensus.
"The opposition party's cross-strait policy was impacted in that, there were some voices calling for an update to the 1992 consensus, and some saying it was not good enough," he said. "But because the ruling party is using fears on Hong Kong and one country, two systems … [the KMT] can only take an even more conservative stance on this."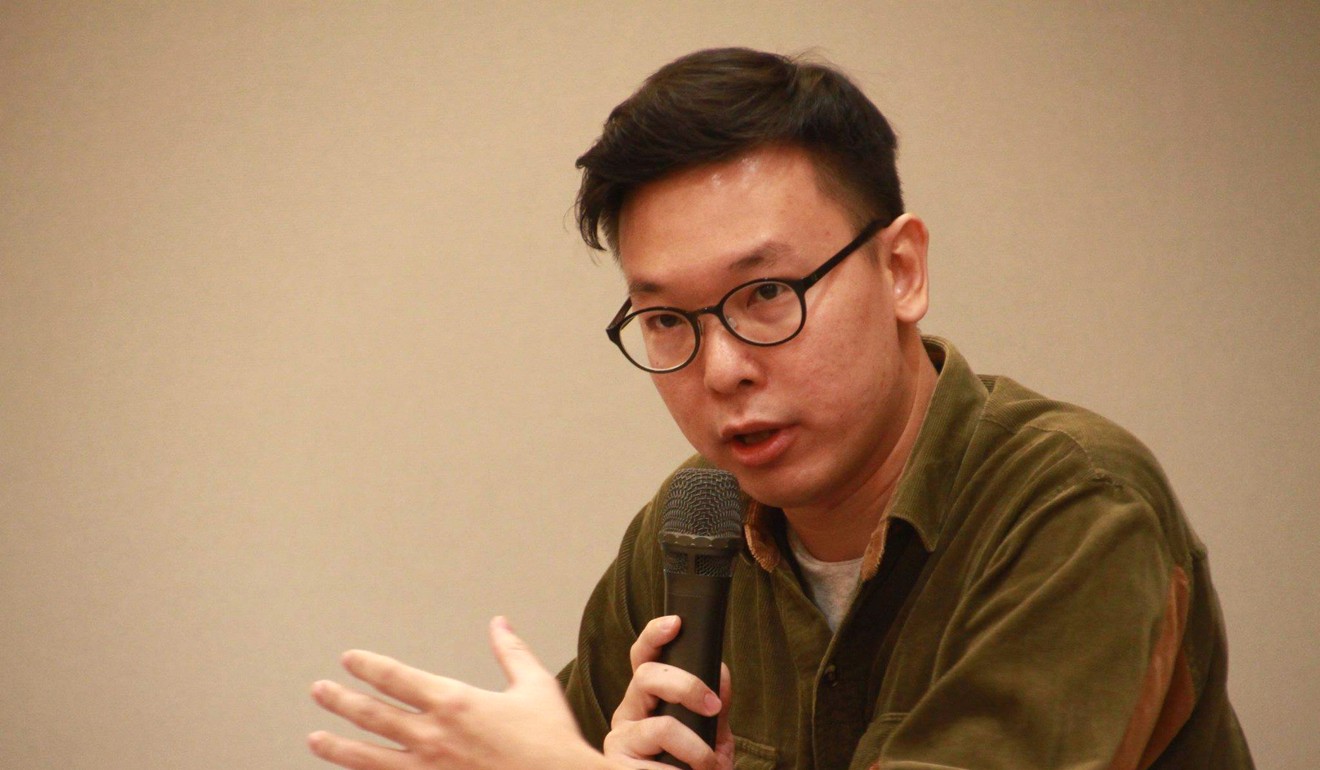 Lin Fei-fan of the DPP said that Hong Kong was a mirror that reflected what Taiwan could face if it accepted the one-China principle. He said he believed the one country, two systems tested in Hong Kong and Macau would not work for Taiwan.
"This explains why there is such widespread support here" for the protests, Lin said.
However, Larus believed that the 1992 consensus would not be ditched so long as it remained "the basic criterion for China's relations with Taiwan", as Beijing made it evident to Taiwan under Tsai's administration.
That was one reason the January election was so crucial, she noted. A Han administration would continue to accept the consensus while Tsai might not, resulting in more repercussions from Beijing.
"The DPP is capitalising on the failure of the one country, two systems in Hong Kong to further justify its rejection of the 1992 consensus," she said. "However, the '92 consensus still has life in it for the KMT.
"This is a moment of clarity for Taiwan: the '92 consensus is not one country, two systems."
Hong Kong and its
one country, two systems model
also presents a different case from Taiwan, Larus said, since the city had never been a democracy, and Hongkongers had never had the chance to govern themselves.
By contrast, Taiwan has its own government and army, and free elections were introduced as early as the 1990s.
"Tsai's comments that 'today's Taiwan could become tomorrow's Hong Kong' is a bit of a stretch, but makes good political theatre," Larus said.
A pivotal election
Analysts say that while the situation in Hong Kong affects Taiwan, Beijing is unlikely to decide its policy actions in Hong Kong based on any potential impact to the island. Chiang, from National Taiwan University, said that over the years, Beijing's stance towards Hong Kong had been relatively separate from its cross-strait policies.
"The Hong Kong government and police will continue to maintain stability and stress the need to support Hong Kong's Basic Law and one country, two systems," he said. "Beijing won't entirely calculate the Taiwan factor in. In a lot of ways, China's Taiwan policy is independent."
But for Taiwan, while the current political environment has left one country, two systems effectively dead, the survival of the 1992 consensus may depend on the 2020 election.
Lo, the DPP legislator, said that "if the DPP is re-elected, then clearly Taiwan has rejected the 1992 consensus as a foundation for relations with Beijing".
"Then China will have to accept this reality and will have to make adjustments to its policy, or it will just be walking in circles – or even going backwards."
Lin Ying-yu, assistant professor of international relations at National Chung Cheng University, said Taiwan's interest in the Hong Kong protests was "very high", with a definitive impact on the coming elections and the idea of one country, two systems.
"One country, two systems in Hong Kong definitely serves as a reference point for Taiwan, so if the Hong Kong situation reflects problems with this, it will affect the view in Taiwan," he said. "And if Beijing takes more extreme measures to intervene in Hong Kong, then this will definitely have a bigger impact on Taiwan."
Other articles in this series have analysed what Hong Kong protesters really want, why protesters view the police as the enemy, how Hong Kong police are holding the city back from the brink, how leaders have spurned the chance to listen to public opinion, how Beijing keeps getting Hong Kong wrong, the trouble with trying to turn Hong Kong's young people into 'patriotic youth', and how young, educated mainland Chinese are questioning their place in the city