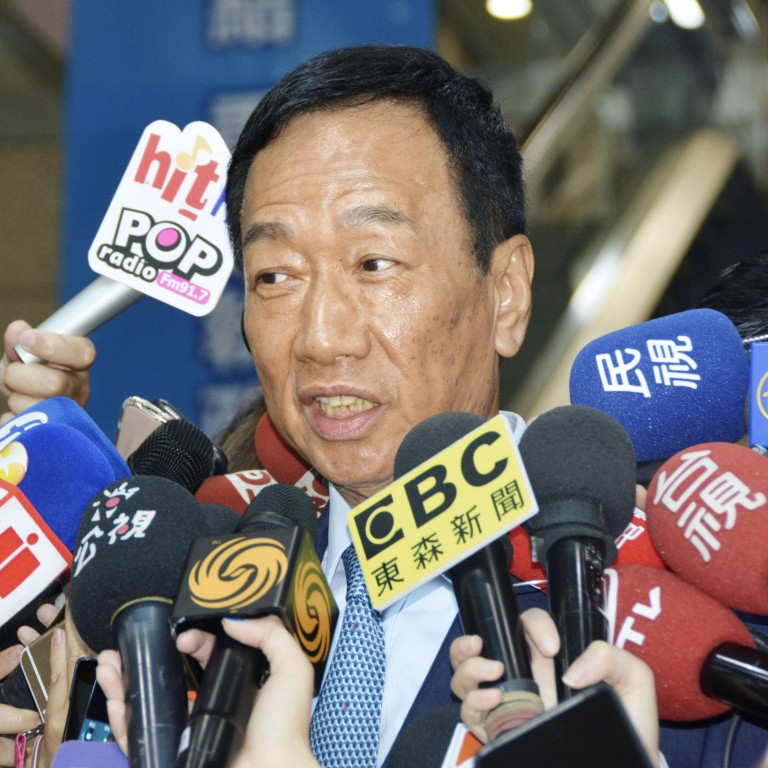 With Terry Gou out of Taiwan's presidential race, chance for KMT to regain power improves, analysts say
Incumbent Tsai Ing-wen is facing opposition from a former vice-president, increasing the likelihood of a split vote by proponents of independence
Kuomintang candidate Han Kuo-yu is seen as benefiting from both moves
Foxconn founder Terry Gou's decision to pull out of Taiwan's presidential campaign creates a better chance for the mainland-friendly Kuomintang (KMT) to return to power next year, analysts said, as his withdrawal helps forge unity within the opposition party.
That opportunity grew stronger on Tuesday when former vice-president Annette Lu Hsiu-lien announced her bid to run for the island's top post against incumbent Tsai Ing-wen, of the independence-leaning Democratic Progressive Party (DPP), and the KMT presidential candidate Han Kuo-yu, observers said.
"Gou has faced strong pressure of [being accused of] creating a split vote within the KMT as he has strong support from those who opt for a better economy and the young voters," said Wang Kung-yi, a professor of political science at Chinese Culture University in Taipei.
Voting will take place in January.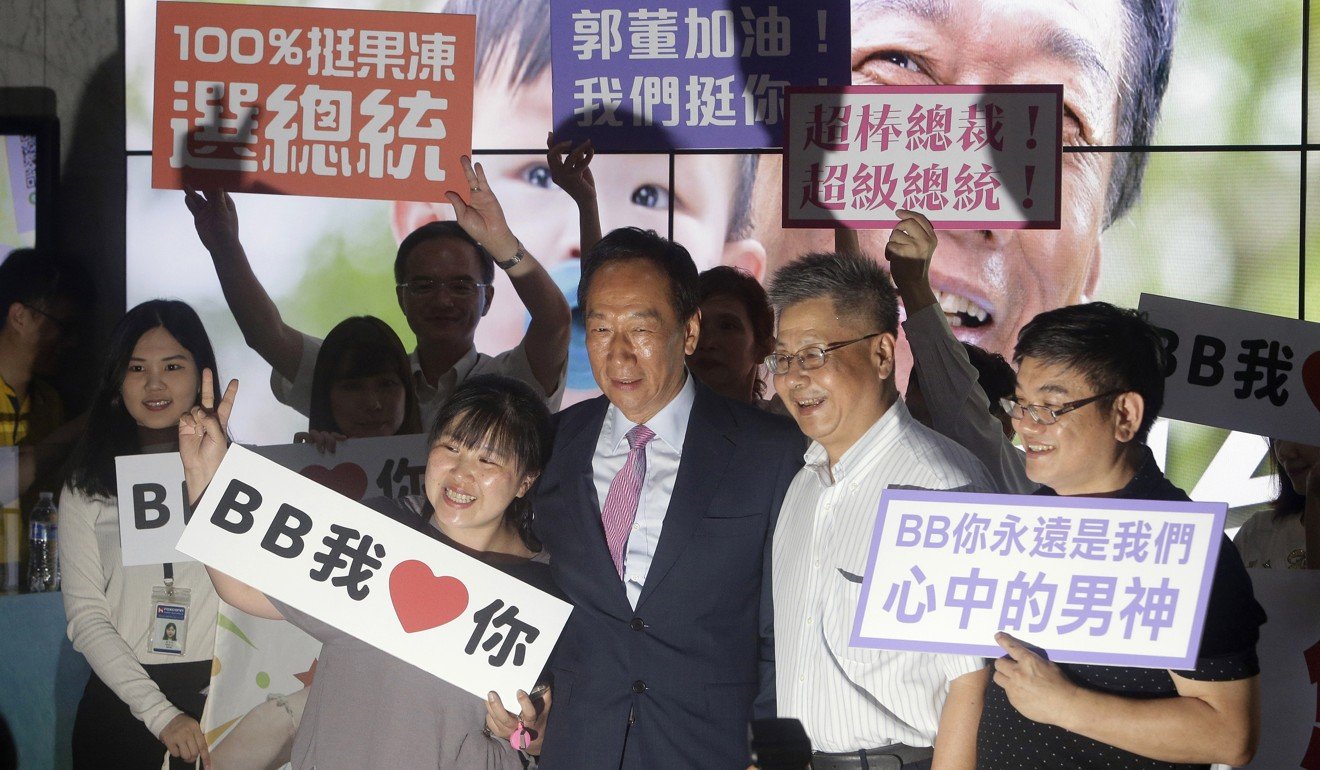 Formerly a KMT member, Gou was defeated by Han in the party's primaries in July. In a surprise move last week, the billionaire quit the party after the KMT published a half-page advertisement in several newspapers, appealing for unity and asking Gou to support Han.
Claiming the primaries were conducted in Han's favour, Gou refused to meet the official candidate or KMT chairman Wu Den-yih, fuelling speculation that he had opted to become an independent candidate.
But in a dramatic twist Monday night, he announced that he has dropped his plan to be a presidential candidate because he found the campaign and the island's politics full of "hatred, confrontation and popularism".
"Gou's withdrawal would help increase Han's chances in the election as some of the votes originally meant for Gou would return to the KMT camp," Wang said, adding that this would add to Tsai's challenge.
In addition, the former vice-president's participation in the campaign will inevitably draw away votes and undermine Tsai's chances since Lu is likely to have the support of hardline pro-independence voters.
"The hardline camp does not like Tsai, and is convinced that Tsai is too 'moderate' in striving for Taiwan's independence, and thus it asked Lu to run for president," Wang said.
Lu surprised her former DPP colleagues by announcing on Tuesday that she would represent the newly established Formosa Alliance Party to run against Tsai.
However, Chen Xiancai, director of Taiwan Research Institute of Xiamen University, believes the impact of Gou's departure from the race might be short-lived.
"Gou's withdrawal is only advantageous to KMT in the short term, since there are still four months to go before the election, and it's uncertain whether Han can attract more votes from young voters – that is crucial for him to win the race," said Chen.
Han's support comes primarily from older generations and grass-roots voters. Although they appear to be highly loyal to Han, as evidenced by the huge turnouts at many of his recent campaign rallies, analysts said he must work hard to attract the votes that would have been cast for Gou if he wants to win.
Yen Chen-shen, a researcher at National Cheng Chi University's Institute of International Relations, said that although Lu might eat into Tsai's support from the hardline camp, that impact would be limited.
"Lu's popularity is not as good as that of Tsai, making it difficult for her to be able to really threaten Tsai," he said.
Meanwhile, the US impact is another factor in the election.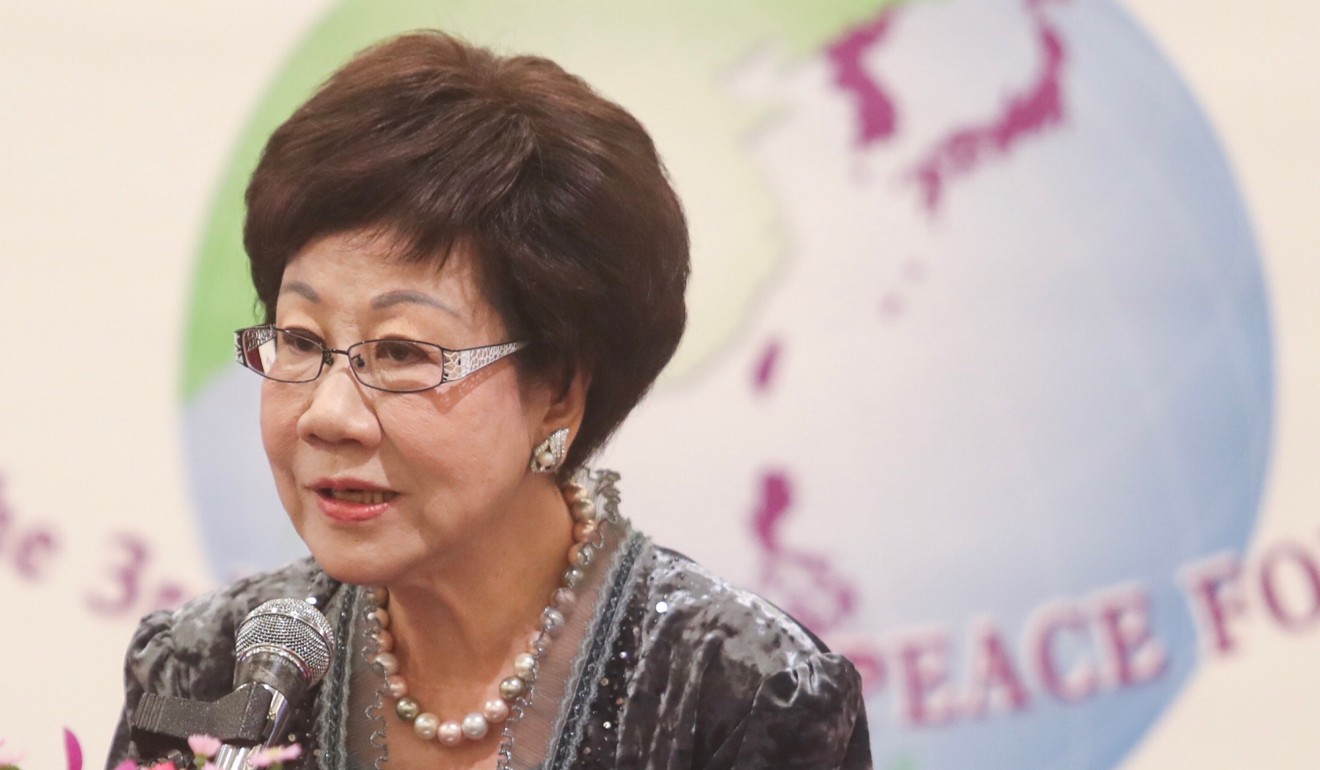 "Washington is more inclined to work with Tsai because of its strategic interest to use Taiwan in its dealing with the mainland," said Chao Chien-min, dean of the college of social science at Chinese Culture University in Taipei.
"But at the same time, the US does not want to change the cross-strait status quo as it opts for peace across the Taiwan Strait," Chao said, adding that this explains why the US is expected to remain relatively hands-off during the campaigning in Taiwan.
For decades, Beijing has considered Taiwan a wayward province that must return to the mainland fold, by force if necessary.
On Tuesday, DPP legislator Chen Ting-fei called on Lu to "think twice", saying her contesting the race would create a mess for the party.
"The DPP must win the presidential election in order to safeguard Taiwan from being swallowed up by mainland China," she said, referring to the KMT's mainland-friendly policy, which would result in the future government leaning heavily towards Beijing if it wins.
Separately, Taipei Mayor Ko Wen-je, who has allied with Gou recently, said Tuesday that he had no plans to run for president, despite speculation.
"There is not enough time for me to prepare for the running," Ko said.
Additional reporting by Kristin Huang
This article appeared in the South China Morning Post print edition as: KMT 'could win vote' after Gou quits race