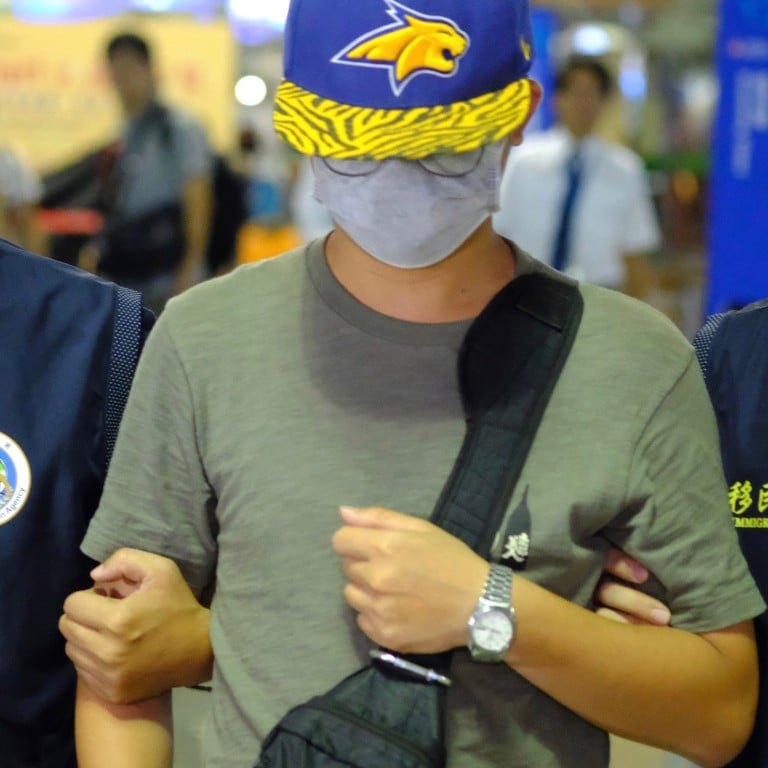 Taiwan deports mainland Chinese tourist who tore down messages of support for Hong Kong protests
Visitor named Li Shaodong is expelled from self-ruled island for violating terms of tourist visa after vandalising Lennon Wall set up at National Taiwan University
Incident marks first time Taiwan has expelled a mainland citizen over the Hong Kong protests following a series of clashes at universities
Taiwan has expelled a mainland Chinese citizen for removing posters supporting the Hong Kong protests and banned the man from entering the island for 5 years.
The man, named Li Shaodong, peeled off pro-Hong Kong protests posters from a "
Lennon Wall
" at the National Taiwan University in Taipei, Taiwan's immigration department said on Wednesday.
Lennon Walls have sprung up at several sites on the island, mostly featuring messages of support for the Hong Kong protests, but they have also become flashpoints – with several clashes between supporters and opponents of the movement.
Taipei police appealed to the Taipei District Prosecutor's Office after Li, who came to the island on a tourist permit, removed posters at the campus on Monday morning.
Prosecutors decided the next day to fine him NT$3,000 (just under US$100) and deport him for violating the terms of his visa.
Li has already paid the fine and the National Taiwan University said it would not appeal against the decision, according to local news reports.
The university is a popular destination for mainland sightseers, many of whom also visit the nearby night market to sample local food.
Li could not be reached for comment.
The incident was the first time that Taiwan had deported a citizen of mainland China for actions related to the Hong Kong protests.
The move is bound to infuriate Beijing, which has blamed Western powers for provoking the so-called "colour revolution" and fears that anti-government protests may spread to mainland China.
The Chinese government has also become embroiled in a bitter row over free speech with the NBA after
Houston Rockets general manager Daryl Morey
, posted an image on Twitter of the protesters' rallying cry, "Fight for freedom, stand with Hong Kong" before later deleting the tweet.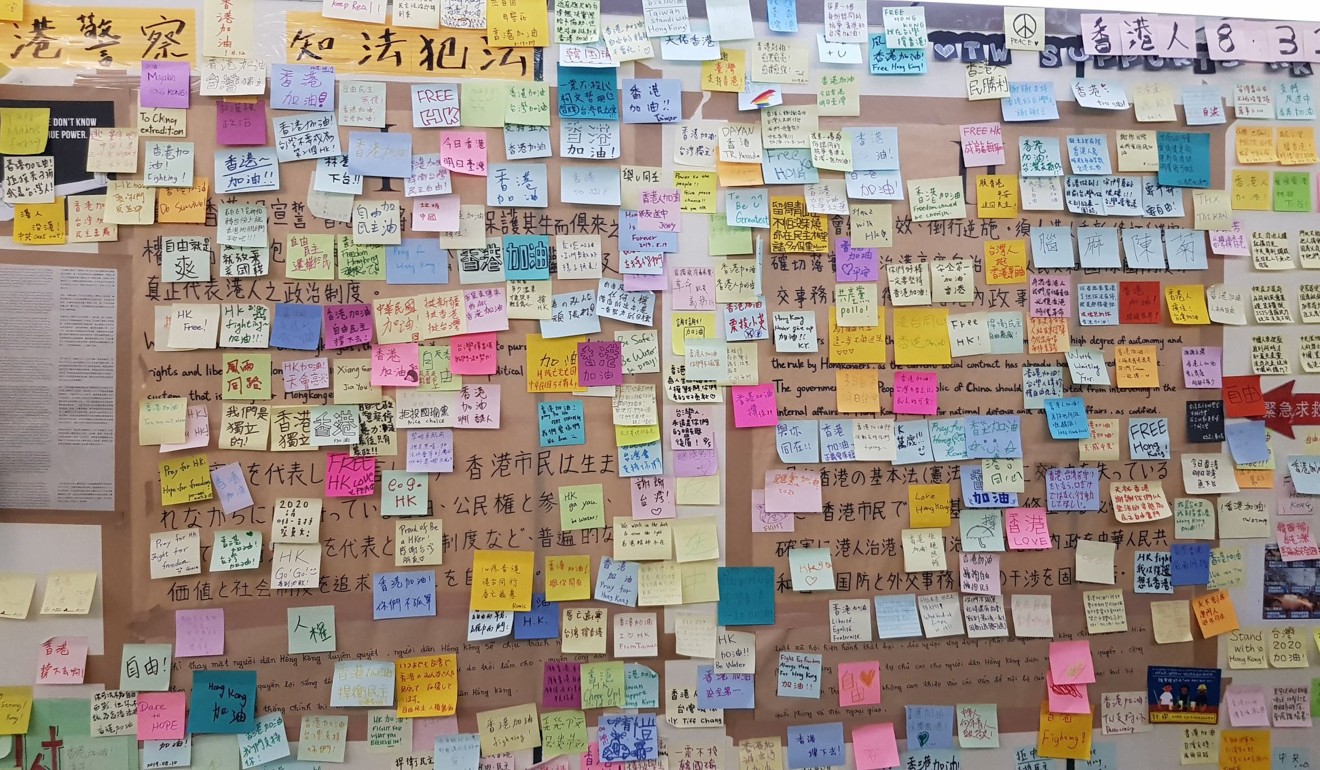 Taiwan President Tsai Ing-wen warned that mainland Chinese who attacked Hongkongers or damaged "Lennon Walls" could be barred from the island following a recent series of confrontations.
"Such incidents will not be tolerated. The entry of people involved should be restricted to a certain degree in the future to maintain our rule of law and social order," Tsai said.
In the past month, at least
six Taiwanese universities
have reported that on-campus Lennon Walls set up to support the Hong Kong protest movement had been vandalised by mainland Chinese students, according to the Ministry of Education.
Officials at the ministry also said some mainland Chinese students had resorted to violence, such as pushing Hong Kong students down stairs or fighting with Hong Kong and Taiwanese students who tried to stop them vandalising the memorials.
On September 28, a mainland Chinese couple were questioned by police after they
tore down posters and notes
from a Lennon Wall at National Sun Yat-sen University in Kaohsiung but were released without charge.
Taiwan – a self-ruled democracy that Beijing regards as a renegade province – is seen by some Hong Kong protesters as a potential refuge.
In July this year it emerged that anywhere between a dozen and 60 protesters were seeking refuge on the island, but most later returned to the city after being warned by legal experts that the lack of clear process for handling refugee and asylum claims would complicate their cases.
This article appeared in the South China Morning Post print edition as: Taipei expels mainlander for ripping down posters