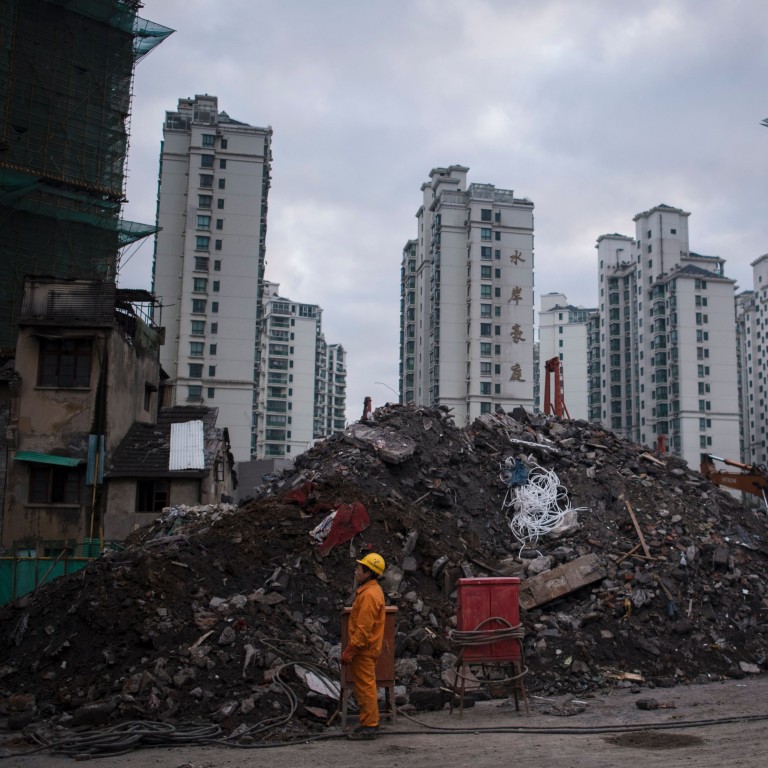 China counts the environmental cost of its construction boom, as 1.5 billion tonnes of waste created every year, report says
Only 100 million tonnes are properly processed and even household rubbish gets more attention from local governments
In comparison, developed nations like the US and Japan recycle between 90 and 95 per cent of their construction waste, magazine report says
China's rapid
urbanisation
has created a mountain of construction waste and an environmental headache for policymakers, according to a report published on Sunday by a magazine with links to state media.
Every year, construction, demolition and renovation projects produce more than 1.5 billion tonnes of waste, yet only 100 million tonnes can be properly processed through disposal or recycling, said China Comment, which is affiliated to Xinhua and overseen by the Communist Party's propaganda department.
"There is going to be a concentration of construction waste problems in some cities. It is a pressing problem that must be tackled," the report said.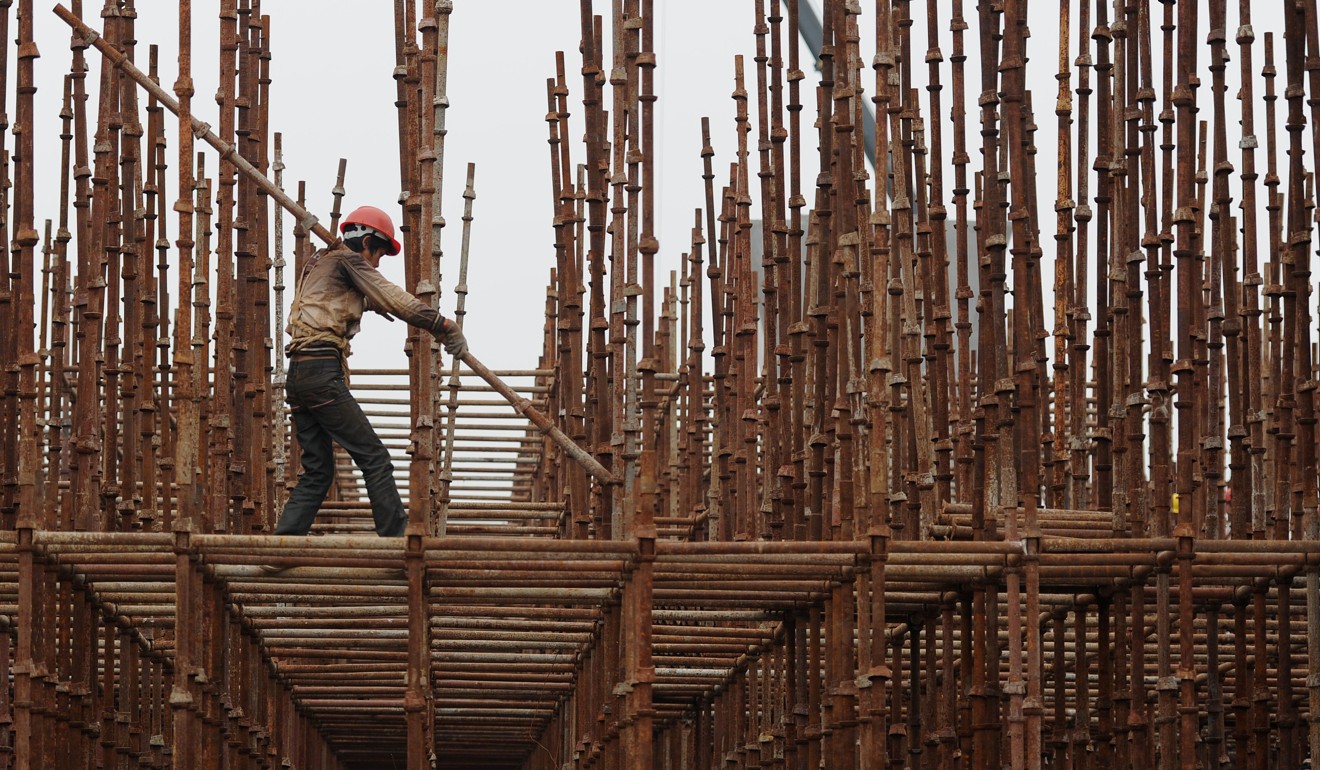 In major urban centres like Beijing and Shanghai, construction activity produces up to 30 million tonnes of waste a year, while across the country the sector accounts for about 40 per cent of all urban waste, it said.
At the same time, more than 7,000 hectares of arable land are being damaged every year as a result of construction activity, it said.
The report comes as Beijing is looking to the construction industry to help drive economic growth, which fell to a 27-year low of 6.2 per cent in the second quarter and is forecast to slow further.
But any increase in the creation of construction waste is unlikely to help local officials meet their targets on pollution control, which along with reducing risk in the financial sector and alleviating poverty, is one of the key tasks set by China's leaders for the
2018-20 period
.
To make matters worse, most governments, especially those in industrial northern provinces like
Hebei
, which surrounds Beijing, have focused their environmental efforts on tackling air pollution.
Construction waste is even lower on the priority list than household rubbish , for which the central government has set a deadline of the end of next year for the introduction of a classification system in 46 major cities.
The magazine report said that even if China has achieved some success in dealing with air pollution and is waging war on household waste, the construction waste problem still requires urgent attention.
While developed nations like the United States, South Korea, Japan and others in Europe recycled between 90 and 95 per cent of their construction waste, the figure in China was just 5 to 10 per cent, it said.
Although the country has 70 disposal facilities capable of handling upwards of 1 million tonnes of construction waste a year, most of them are working at only about 50 per cent capacity.
"There is no unified plan for managing the long-term process of recycling construction waste," Liu Jingjiang, an official at China's Ministry of Housing and Urban-Rural Development, was quoted as saying.
And the problem, especially in major cities, is only set to get worse, the report said.
Despite suggestions that China's property market has been slowing, in the first eight months of the year new construction starts by floor area rose 8.9 per cent from the equivalent period of 2018 to almost 1.1 billion square meters, according to figures from the National Bureau of Statistics.
Meanwhile, the value of the construction waste disposal market rose 6.1 per cent year on year in 2017 to 83.3 billion yuan (US$11.75 billion) and is forecast to grow to 100 billion yuan in 2020, according to Qianzhan Research Institute.