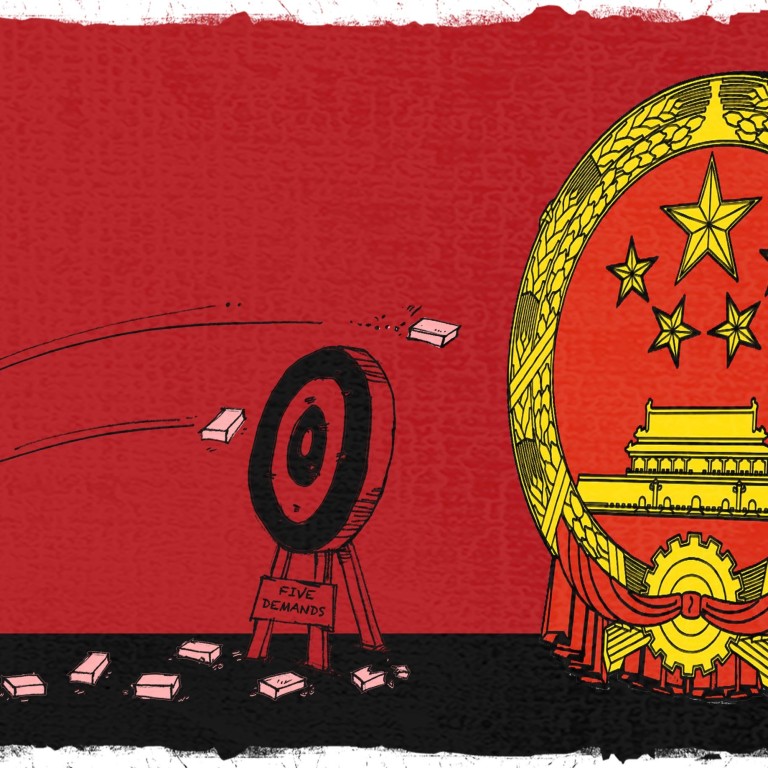 Taking aim at China: why Hong Kong 'radicals' have turned on mainland Chinese targets
Businesses and people with ties to mainland China have been in the firing line of a nativist group of protesters, observers say
But it's no coincidence to see an 'anti-China' sentiment in the city, given various factors from a loss of autonomy to high housing prices, others say
When Chen, a banker from mainland China, left his home on Hong Kong Island with his family for dinner earlier this month, he was alarmed to come across a makeshift roadblock in Wong Chuk Hang near Aberdeen.
There, a few men in black and armed with sticks were stopping motorists and demanding that they show them their mobile phones.
Spooked by an attack on another Mandarin-speaking banker in the city that day, Chen feared that what was on his phone could endanger his family.
"I use WeChat [a messaging app popular in China] to communicate with my mainland clients," Chen said, refusing to identify himself by his full name. "If they read my messages they would know that I'm a mainlander."
He showed them the phone but that night the men at the roadblock were not targeting mainland Chinese – they were looking for police officers they accuse of using excessive force on duty.
Nevertheless, the encounter rattled Chen.
"[These protests in Hong Kong] have gone too far and strayed from their original purpose," he said. "Such intimidation is illegal and unacceptable."
The protests – triggered by a
now-withdrawn extradition bill
that would have allowed suspects from Hong Kong to be sent to mainland China – have brought the city to the edge, with police officers hitting back at demonstrators with tear gas, pepper spray, batons and sometimes live rounds.
More than 2,000 protesters –
one-third younger than 18
– have been arrested, but there is still little sign that the turmoil that is now into its 20th week will end any time soon.
Since September, protesters have increasingly targeted businesses suspected of having ties with mainland China, as well as those with pro-Beijing owners.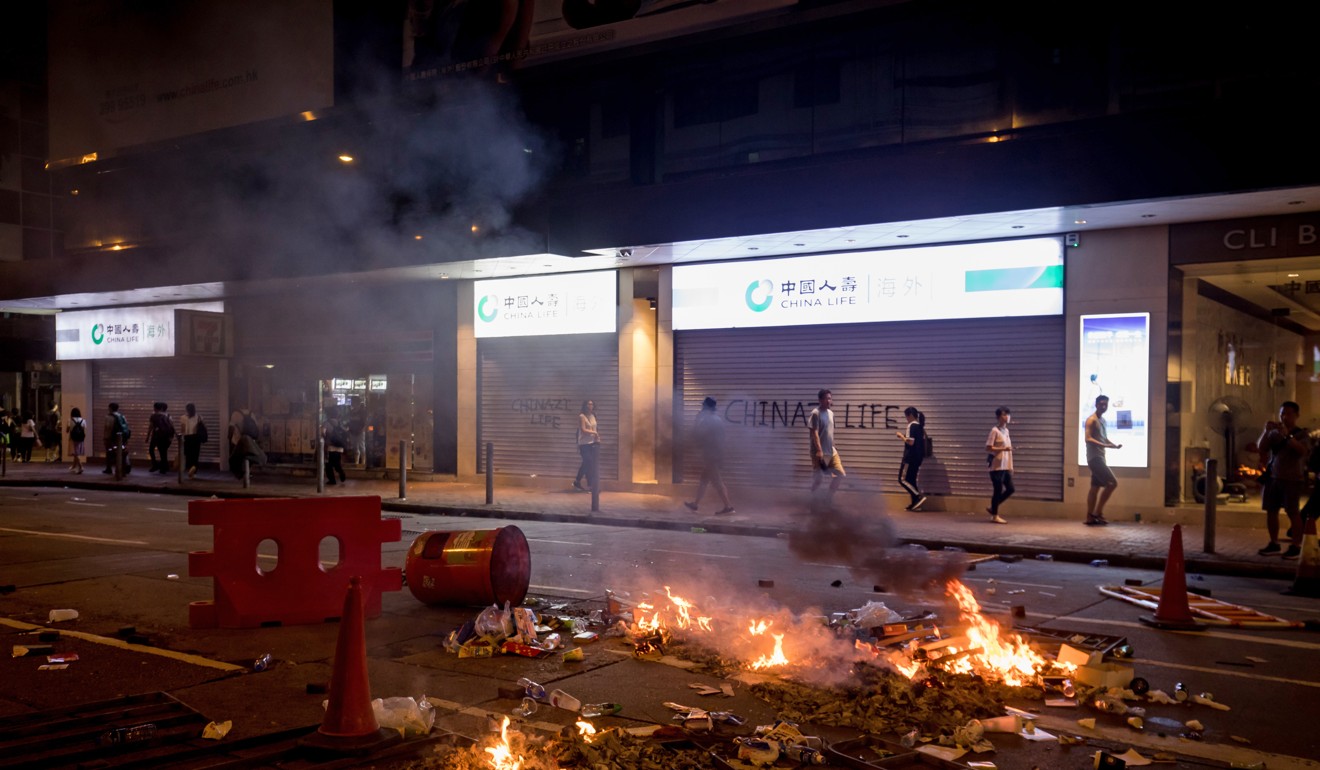 Over the weekend, radical protesters in Kowloon destroyed a
Xiaomi smartphone outlet
, a Tong Ren Tang Chinese medicine store and a Chung Hwa Bookstore branch, owned by a subsidiary of the central government's liaison office.
Earlier, protesters attacked outlets of Chinese state-owned banks such as
Bank of China
; Chinese smartphone maker Huawei; Starbucks and any other chains operated by local food and beverage giant Maxim's; and the snack chain Best Mart 360, whose owners are suspected to have links with pro-China Fujian gangs.
But they have also attacked non-mainland Chinese operations, including the MTR, which has been accused by some protesters for siding with the police. The subway operator has repeatedly rejected the accusation.
A 17-year-old protester, surnamed Ho, said he was not fighting for Hong Kong independence.
"I was born after 1997 and I did not see how much freedom Hongkongers enjoyed before the handover," he said.
"I just want to retrieve the 'high degree of autonomy', the principle of 'Hong Kong people ruling Hong Kong' and the basic core values promised in the Sino-British Joint Declaration," Ho said.
Another high school student said she believed Hong Kong could only achieve real democracy when it became independent, but she understood it would be too difficult to achieve.
"I am not really calling for independence when I chant the slogan 'Liberate Hong Kong; revolution of our times". I think we are fighting for reform of our thinking. Hongkongers are no longer apolitical – they have become defiant as ever and are yearning for freedom," she said.
In August, ProgressUST, a Facebook page claimed to be associated with students and graduates of Hong Kong University of Science and Technology, carried a post calling for the repatriation of all mainland Chinese from the city, business licences of mainland companies and enterprises to be revoked, and the construction of a physical wall separating Hong Kong and the Chinese mainland. The post has since been deleted, and HKUST has demanded HKUST Students' Union to remove the former student group from its list of affiliated societies, while also requested Facebook to remove the ProgressUST account as it promotes hatred and discrimination and infringes upon the use of HKUST's logo as a registered organization.
It is difficult to determine if such radical ideas are truly representative of the protesters' demands. A survey conducted by the Hong Kong Institute of Asia-Pacific Studies at Chinese University of Hong Kong in September showed that 35.1 per cent of the interviewees disagreed with the idea that radical action was the only way to put pressure on the government to respond to people's demands, compared with 26.9 per cent who agreed with it. Notably, the survey also found that a significant 36.1 per cent of those surveyed indicated they were "in-between" the two options.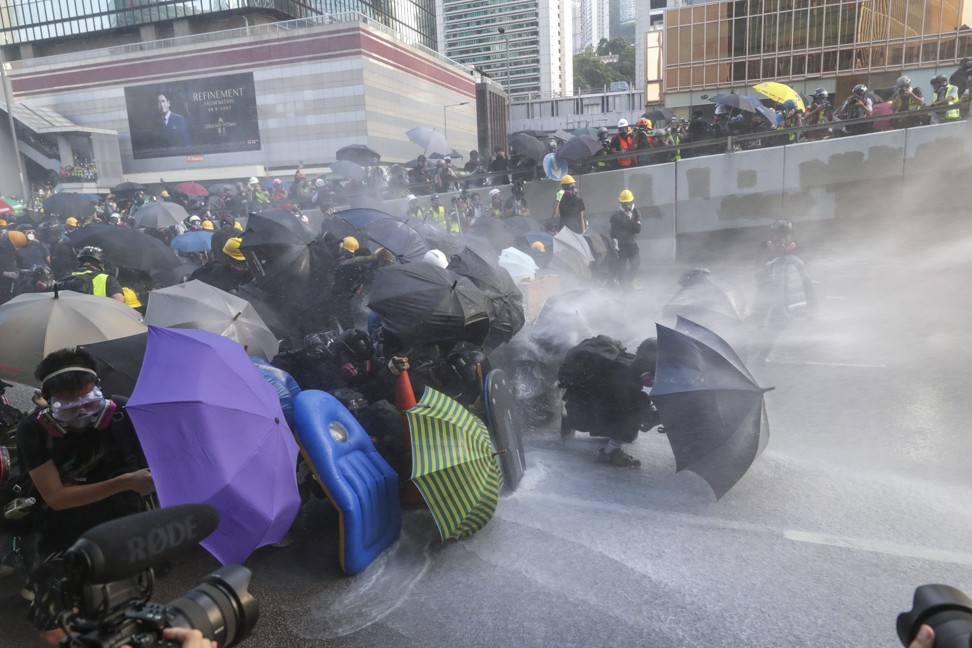 Ren Yi, an influential Chinese commentator, said the protests had become a movement about Hong Kong identity, which was different from being Chinese.
"The protests in Hong Kong have evolved to a stage that it is no longer a pro-democracy movement. Instead, it has become a radical nativist movement, which the protesters, united by the populist Hong Kong identity, want to drive anything with links to China out," he said.
Ren, who has a wide following among mainland Chinese officials, said the protesters had lost their moral principles in fighting for democracy when they resorted to violence.
"[This movement] has become a quasi-military force driven by violent and masked black-clad mobs who are not for fighting for human rights or freedom," he said.
"How could the trashing of privately owned businesses, mainland banks and offices of politicians who support Beijing happen in a democratic society?
"How could the doxxing of people who have expressed support for the Hong Kong government happen in a civilised society that values freedom of speech?"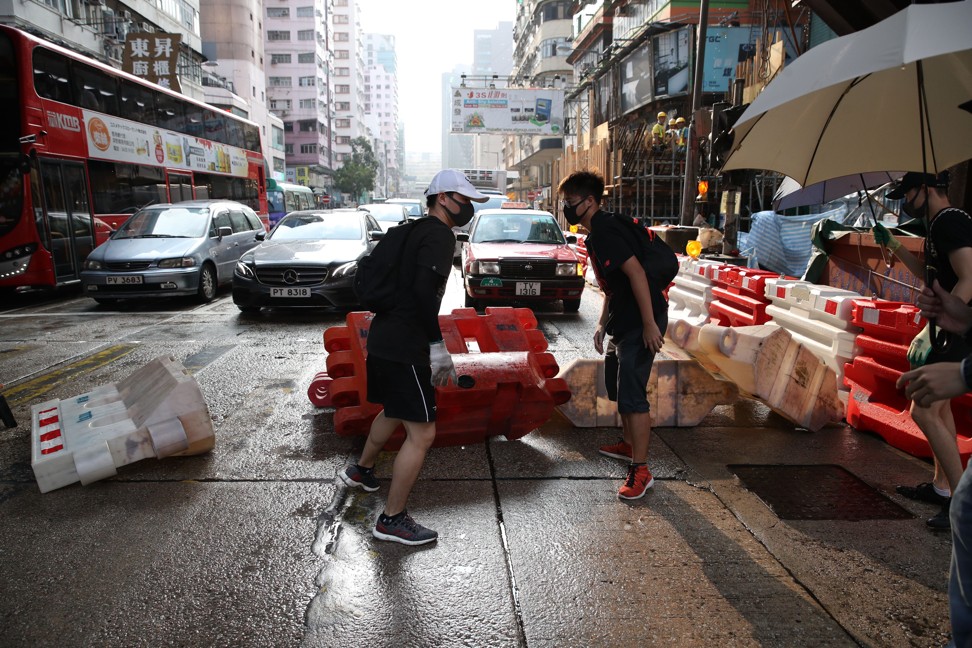 Jonathan Hassid, an assistant professor in political science at Iowa State University, said that the fact some protesters were prioritising local interests over those of others, including Beijing's, was common to protests around the world.
Hassid said it was no coincidence that an "anti-China" sentiment had taken hold in Hong Kong.
"I think it's the result of a number of things. First, high property prices, which many locals blame on mainland Chinese; second, an increase in mainland tourists [to the city] who are often seen to be acting badly in public," he said.
"And third, a sense that Hong Kong's freedoms are slowly disappearing," he said, referring to the
disappearance of five Causeway Bay booksellers
in 2015. "This is a prominent example of the slow erosion of Hong Kong's political autonomy and special status."
Hassid said that for many people in the city there was a sense of "it's now or never, and if we don't act now, Hong Kong is finished".
"This attitude naturally translates into suspicion or even bullying against mainlanders, who are seen – fairly or not – to represent Beijing's interests, not Hong Kong's," he said.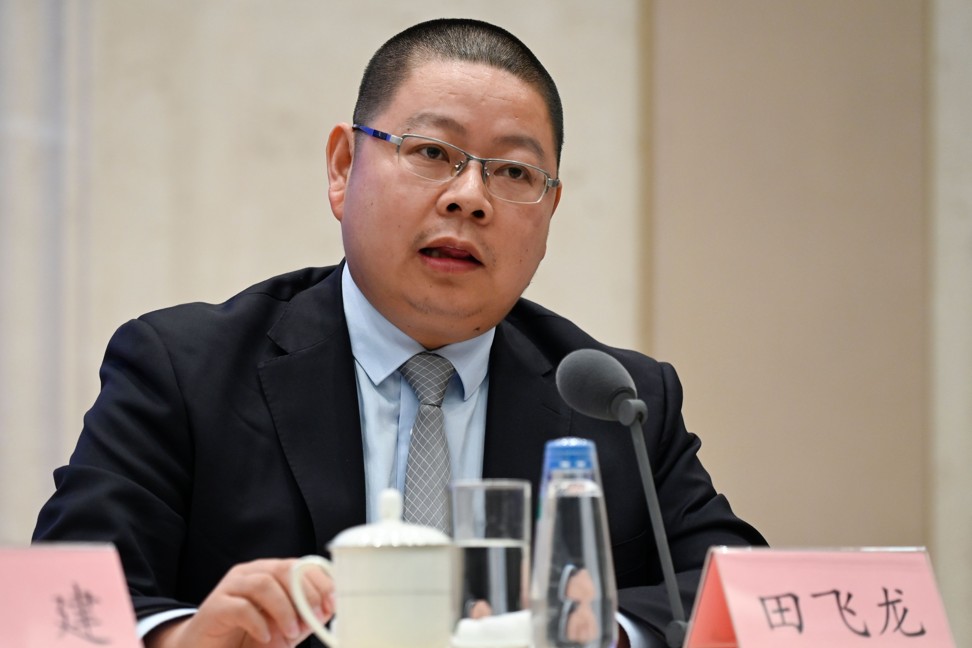 Tian Feilong, an associate professor at Beihang University's law school in Beijing and a specialist on Beijing's policies on Hong Kong, said people who spoke Mandarin, including tourists, journalists and new immigrants, were now potential targets of abuse stemming from "rampant nativist sentiment".
"It's no longer a pro-democracy movement, but more like a Hong Kong version of the Boxer rebellion," Tian said, referring to a movement in the late Qing dynasty to drive foreigners out of China.
Earlier this month, during a dialogue session with students and alumni hosted by Chinese University of Hong Kong vice-chancellor Rocky Tuan Sung-chi, a Mandarin speaker was shouted down and told she had no place in Hong Kong when she voiced disapproval of the protests.
"I want to say to the local students here that democracy and freedom are built on the foundation of law and order," the speaker said. "And I also hope that local students could respect students from other regions."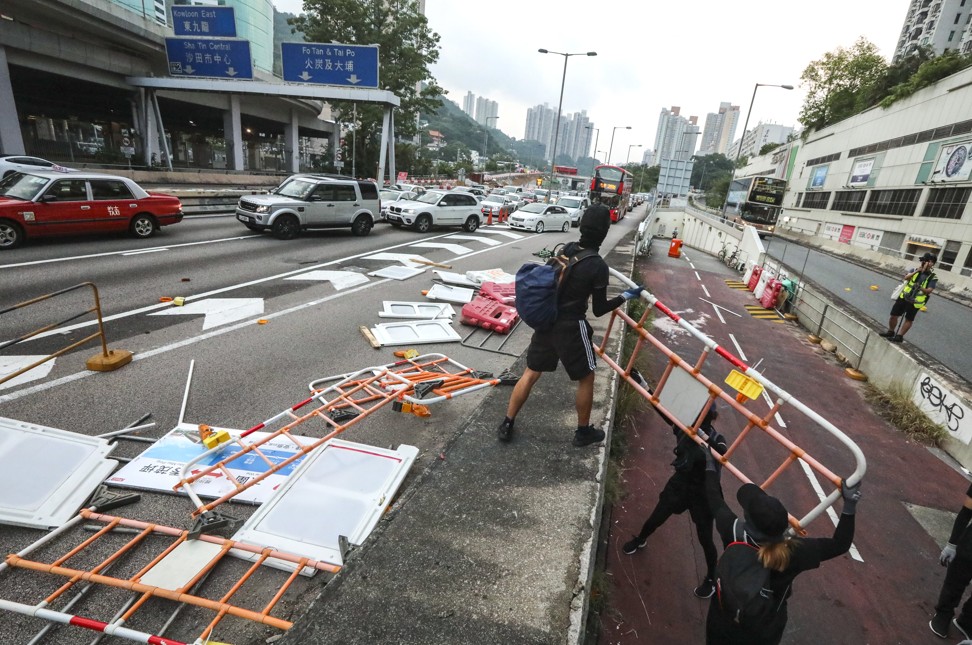 A mainland Chinese business student from the university was also harassed by local students when she put a Chinese national flag outside her dormitory room on China's National Day.
Ren, the mainland Chinese commentator, said it was a "joke for the mobs to talk about democracy if freedom of speech cannot be protected and people can silence others by resorting to violence".
He also said the protests in Hong Kong were part of a populism movement around the globe.
"Brexit and Trump's win in 2016 US presidential election were all driven by rising populist sentiment. People have lost faith in the elites and governments who they say no longer represent the public's interests. Besides the US and Britain, right-wing political parties are gaining popularity in countries like France, Italy and Hungary," he said.
But Sonny Lo Shiu-hing, a veteran Hong Kong-based political commentator, said populism in Hong Kong had two strands: one emphasising peaceful protest and the other advocating radical and violent means.
There were also people in between with mixed intentions and orientations, he said.
Lo added that a major problem for Hong Kong now was that the protesters had not just expressed outrage against mainland Chinese interests but also the police – the city's main law enforcer.
Hassid, from Iowa State University, said both the protesters and the authorities had hardened their positions and it was difficult to see how the situation would end.
"It seems that the Hong Kong government – with Beijing's support – cannot back down without losing all of its remaining legitimacy. Even the resignation of [Chief Executive] Carrie Lam Cheng Yuet-ngor will no longer be enough to appease the protesters," he said.
"The protesters, by contrast, will not accept anything besides a total victory. Any overreaction by the police or a misstep by the government will just make the protesters even more determined.
"I don't see how either side can get what they want, and compromise looks increasingly unlikely."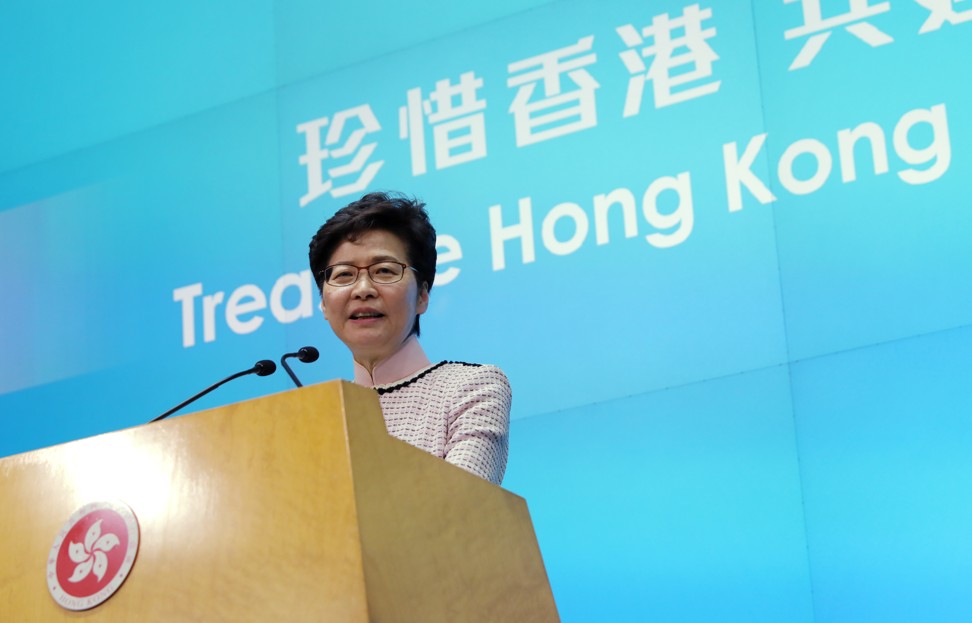 Lo was also pessimistic about a swift end to the unrest.
"Unless the government agrees to
set up an independent committee
to deal with citizens' complaints about police, and about police actions, I am afraid that the confrontations between radical-violent populists and police would likely continue," he said.
"I am afraid that the current situation – with both peaceful and democratic protests and radical and violent populist struggles – will continue for a relatively long time."