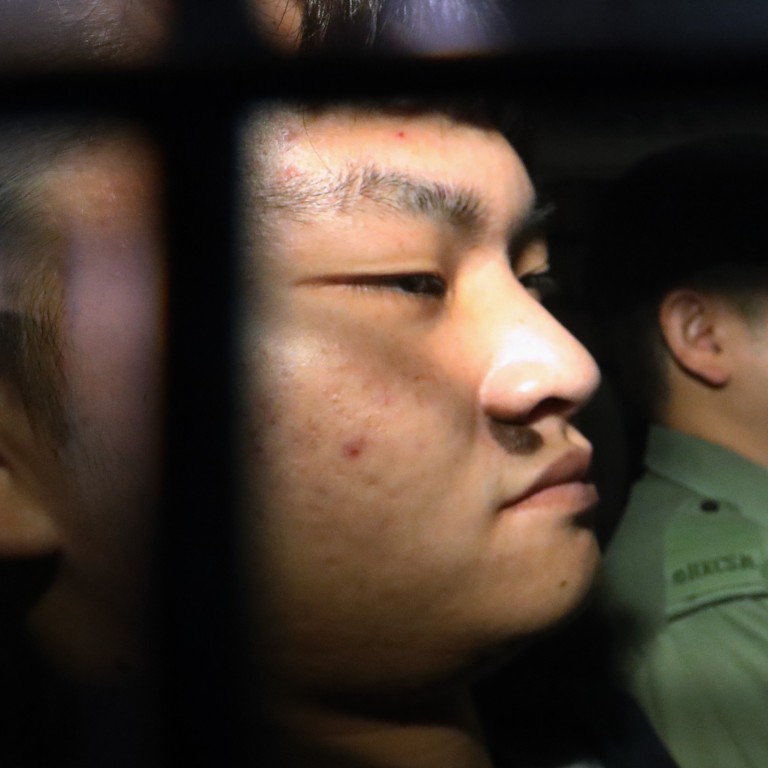 Taiwan asks Hong Kong to hand over fugitive murder suspect Chan Tong-kai after U-turn on request for formal talks
Authorities in Taipei insist they were not playing politics and say they hope city authorities will help ensure suspect stands trial
Chan is accused of killing pregnant girlfriend on island in early 2018 in case that prompted Hong Kong to propose ill-fated extradition bill
Taiwan has made a surprise reversal of its earlier decision not to accept murder suspect Chan Tong-kai from Hong Kong.
Speaking at a press conference in Taipei on Tuesday, Chiu Chui-cheng, vice-chairman of the Mainland Affairs Council, said the island had sought help from Hong Kong to bring Chan back for trial after he is released on Wednesday.
Chiu said the Taiwan authorities had sent a letter to their Hong Kong counterparts through existing communication channels, asking for help in obtaining a confession made in Hong Kong as well as the suspect.
Chan is wanted in connection with the killing of his pregnant girlfriend, Poon Hiu-wing, in February 2018.
The 20-year-old student fled to Hong Kong after the killing, and is due to be released on Wednesday following 19 months behind bars on related money-laundering charges.
"We are waiting for the response from the Hong Kong government," Chiu said. "If the Hong Kong side gives up their jurisdiction and confirms this cannot be reversed, then Taiwan will handle the case."
Chiu said he regretted that the Hong Kong government had not agreed to use a mutual legal assistance mechanism as requested by the Taipei authorities.
Since Chan will be released from prison on Wednesday, Chiu said that "in order to achieve justice … if Hong Kong will not handle it, we will handle it".
"We hope the Hong Kong side will assist our officers in travelling to the city to identify and bring back the suspect, so to ensure that the suspect will not get away with his crimes," he said.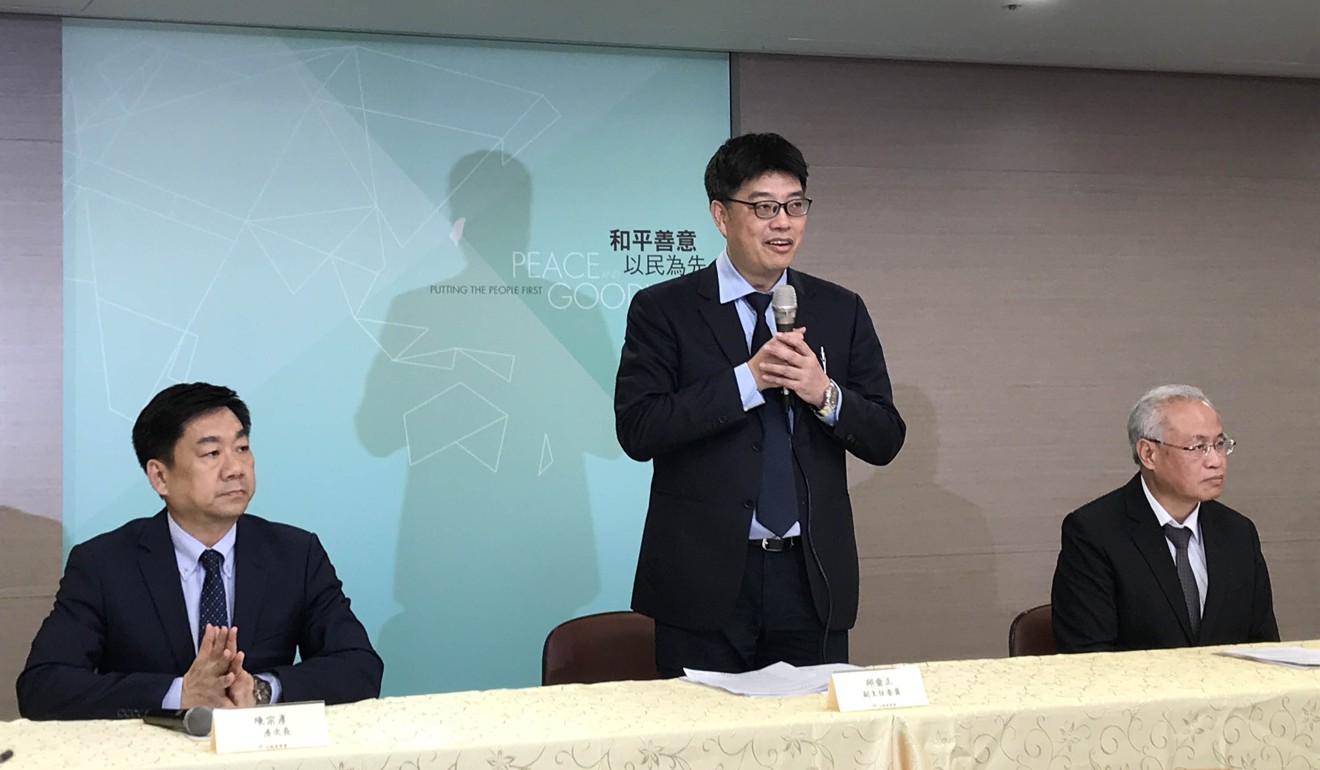 In the press conference, Chiu sidestepped questions about whether Taiwan would seek the death sentence in the case or a lesser sentence.
Taiwan's sudden U-turn on Tuesday appeared to have caught Hong Kong officials by surprise – as did Taipei's initial refusal to allow Chan to hand himself over unless the city authorities agreed to formal talks through the mutual assistance mechanism.
Earlier in the day, Hong Kong's Chief Secretary Matthew Cheung Kin-chung urged the Taiwanese authorities not to put politics before justice and "complicate a simple matter".
"I hope the Taiwan authorities can be pragmatic and proactive," he said. "When a wanted man wants to surrender himself, why insist on a mutual assistance agreement?
"Don't use politics, really, do not try to exploit politics in order to achieve certain gain at the expense, particularly, of justice," he added.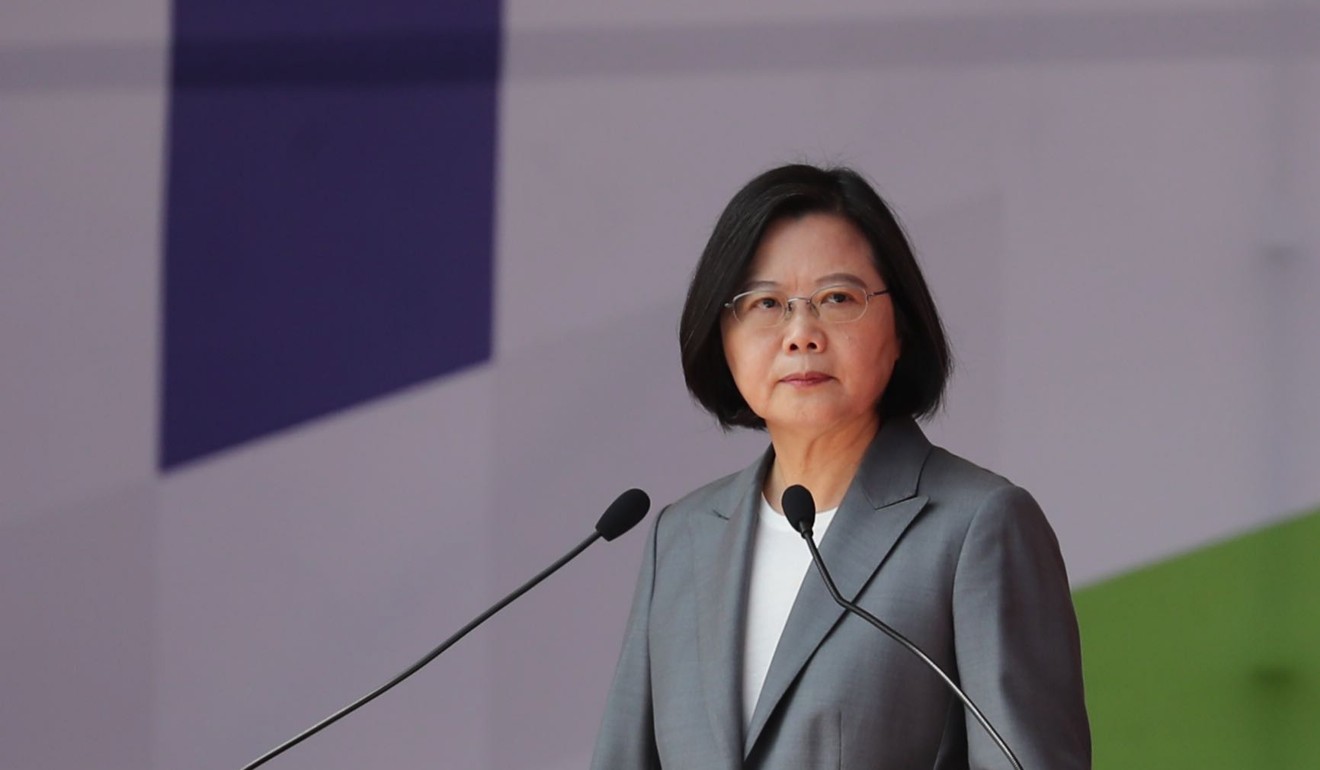 On Tuesday morning, Taiwanese President Tsai Ing-wen rejected criticism that her government was playing politics and said it was the Hong Kong government that had failed to fulfil its responsibilities.
"It was clear who put politics before the law when it did not handle what it should handle. The Taiwan government is willing to take up its responsibility … but the Hong Kong government must provide the necessary help, or the judicial authorities here will have no way to gather full and complete information and evidence," said Tsai, who is running for re-election in January.
"Since Hong Kong people visit many countries, and if similar things happen in other countries and Hong Kong continues to deal with the cases in such a manner, it would be a serious headache for other governments," she added.
Chan's case had prompted the Hong Kong government to introduce a now-shelved extradition bill that would also have allowed suspects to be handed over to the mainland Chinese authorities. The ensuing backlash triggered months-long anti-government protests.
Additional reporting by Sarah Zheng