Shenzhen
Get more with myNEWS
A personalised news feed of stories that matter to you
Learn more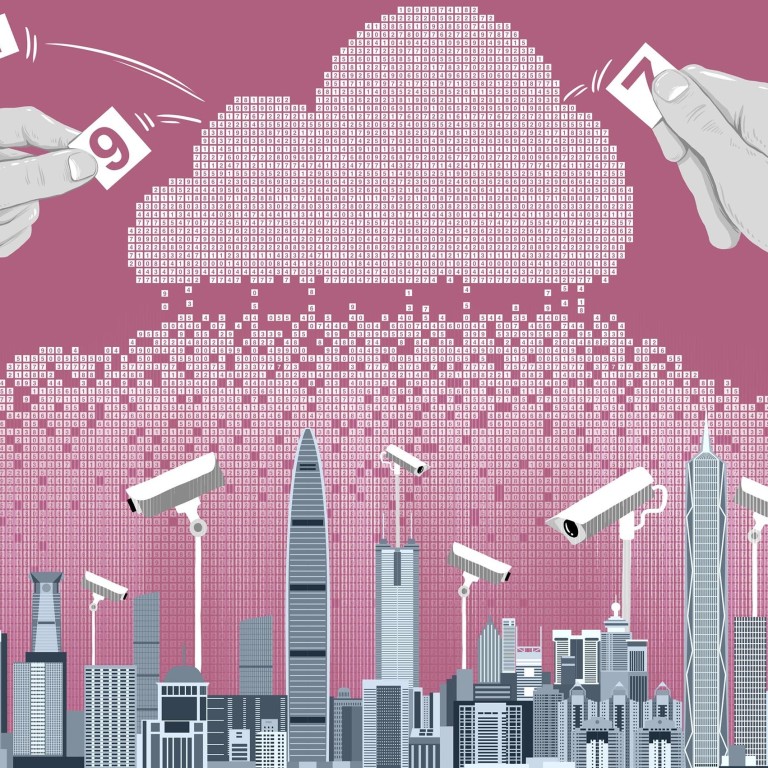 China's Shenzhen is using big data to become a smart 'socialist model city'
Beijing tells southern technology centre to use 'best modern governance practices that promote high quality and sustainable development'
China will be the 'world's first modern powerhouse not built on the road of capitalism', head of national economic planning agency says
Shenzhen
is experimenting with a "party and technology" development model as it aims to become a "socialist model city".
The city, which is known for its technology industry, was told by Beijing in
August
to find "the best modern governance practices that promote high quality and sustainable development so it can be held up as an example of civilised society of law and order where people enjoy a high degree of satisfaction".
About a month later, He Lifeng, the minister in charge of China's National Development and Reform Commission, published an article in People's Daily , the mouthpiece of the Chinese Communist Party, in which he said Shenzhen faced "unprecedented new tasks" which bore great significance for the rest of the country.
"Shenzhen is an international and innovative city. The problems encountered in the modernisation of our country are likely to appear in Shenzhen first," the article said.
"We [China] will be the world's first modern powerhouse not built on the road of capitalism, but by practising socialism with Chinese characteristics. The leadership of the Communist Party of China is the most essential feature of socialism with Chinese characteristics."
Xie Maosong, a professor at the University of the Chinese Academy of Sciences, said it was Shenzhen's pioneering role that had made such a pilot experiment important.
"Being a socialist pilot demonstration zone, the governance models that have proven successful in Shenzhen will be replicated in other Chinese cities," he said.
"That is why watching Shenzhen's public administration and other developments will give you a very good idea of what China's governance model will look like in the next few years."
While "modern governance practises" may sound hollow to most outsiders, the rallying call by Beijing has a familiar ring to officials and cadres in Shenzhen who have pioneered measures that infuse party rules with modern technology in enhancing their effectiveness and impact for a number of years.
Speaking on the sidelines of the recent World Internet Conference in Wuzhen in Zhejiang province, a Shenzhen official, who declined to be identified because he is not authorised to speak on the issue, said the city began its big data and smart city plan in 2013.
The goal then was "collecting as much data as possible, and mining the data deeply to provide useful information to leaders for the management of any potential risks and the provision of public services for people's convenience", he said.
"This is one of our most concrete answers to the leadership's call to modernise our governance system and capability."
Shenzhen established a Government Services and Data Management Bureau to handle big data collection and analysis in February, he said.
As well as data sets covering populations and the economy, the official said Shenzhen had also built "thematic databases" that could empower officials who handled social disputes and public grievances.
As part of the city's plan, Shenzhen also launched its "Weaving Net Project" in 2013 under which it divided the city into thousands of data zones and designated an "information collector" to each zone.
The system also uses 2 million surveillance cameras dotted about the city.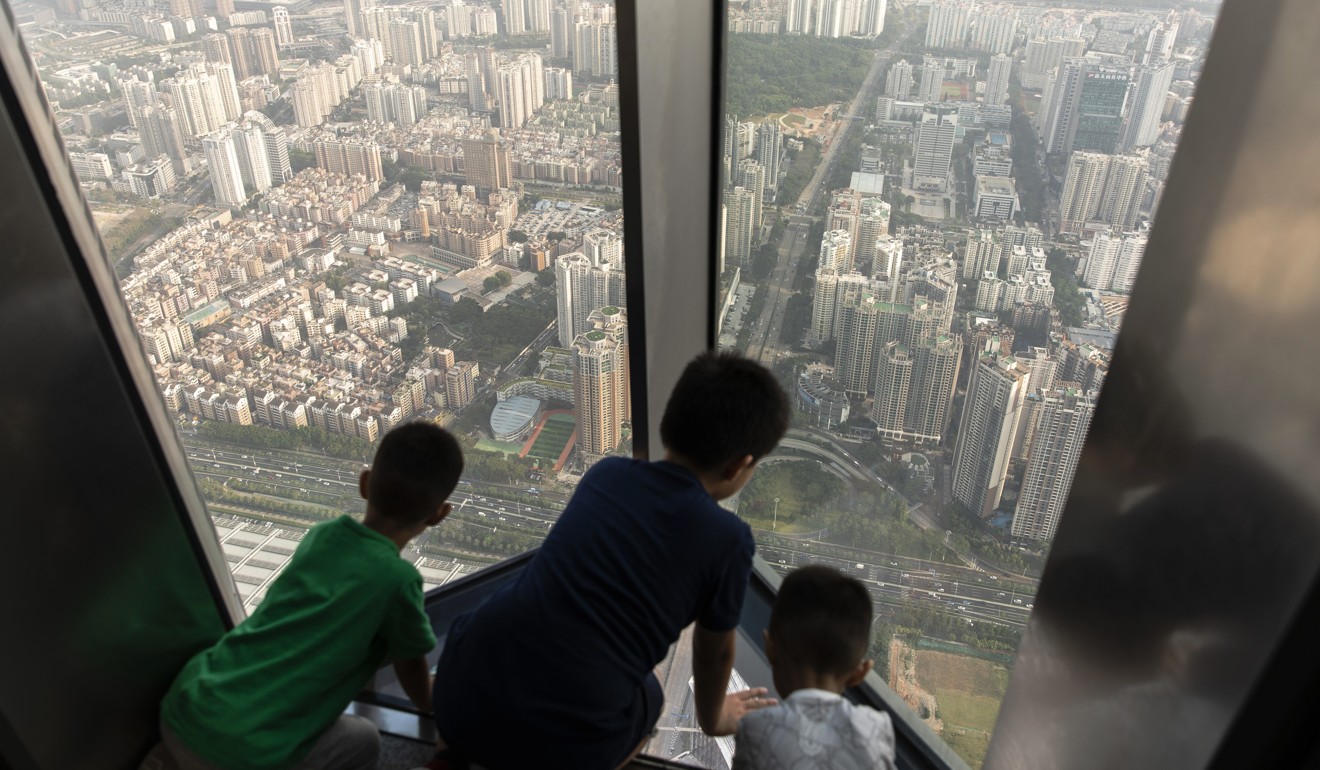 Li Shihua, head of the video division of the city's public security bureau, said at a forum in August that big data and video analysis were widely used.
"About 80 per cent of criminal cases are solved with the help of video surveillance. Almost all criminal cases can be solved in 24 or 48 hours with the help of these technologies," he said.
Shenzhen is also the first Chinese city to launch a "party building measurement indicator" backed by big data and artificial intelligence.
Hu Jin, who runs the project said: "Now we have a standardised, scientific and quantifiable method for measuring the quality of party building."
According to the anonymous Shenzhen official, the city had taken a much bolder data strategy than Hong Kong in using big data to enhance governance.
"The biggest difference between Hong Kong and Shenzhen is the mindset," he said. "We are constantly looking for more efficient and advanced ways to run and govern the city, while Hong Kong believes in its 'small government, non-interventionist' approach."
Chen Dongping, president of the Shenzhen Institute of Smart City and Big Data, said Shenzhen could benefit from smart governance as it had a large population but only a small number of civil servants.
"In 1979, Shenzhen's population was 310,000, but by September this year, our system has already recorded 22.89 million population data sets," he said.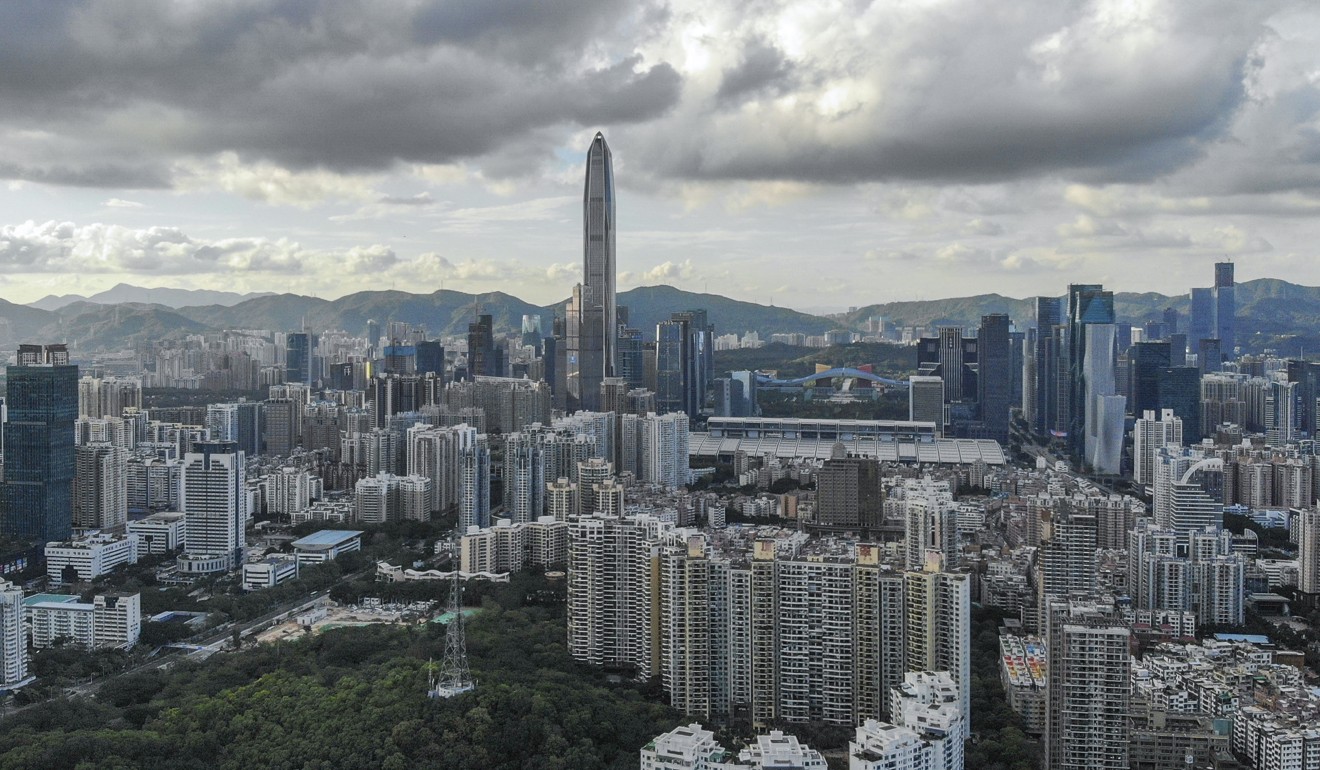 Hu Xiaoqing, deputy director of Shenzhen's economic trade and information technology commission, said in an article by local newspaper Nanfang Daily in September that the government's data platforms had accumulated more than 22.1 billion pieces of data about 20 million people, 3.6 million companies and 14 million properties.
Chen said there were only about 40,000 civil servants in Shenzhen, of which about 25,000 were police officers.
"Shenzhen's civil service is actually very small so it has to take the digital path to resolve its manpower shortage problem," he said, adding that the city had a relatively big pool of technology specialists and had enjoyed an early start in data collection.
He said that in 2013, Shenzhen was able to carry out predictive analysis of the public demand for education and health care services.
"As a national pioneering area, Shenzhen is about six or seven years ahead of other cities in China [in smart city implementation]. The experience we have accumulated should serve as a lesson for other cities, so they won't repeat our mistakes," he said.
Shenzhen's e-government reforms had also helped the government to review its approval processes and streamlining of its organisational structure, Chen said.
"The process of simplifying government approvals was a trigger for the government to carry out the restructuring reform. By the same token, this is going to be the same path that we are taking in building a smart city."